Description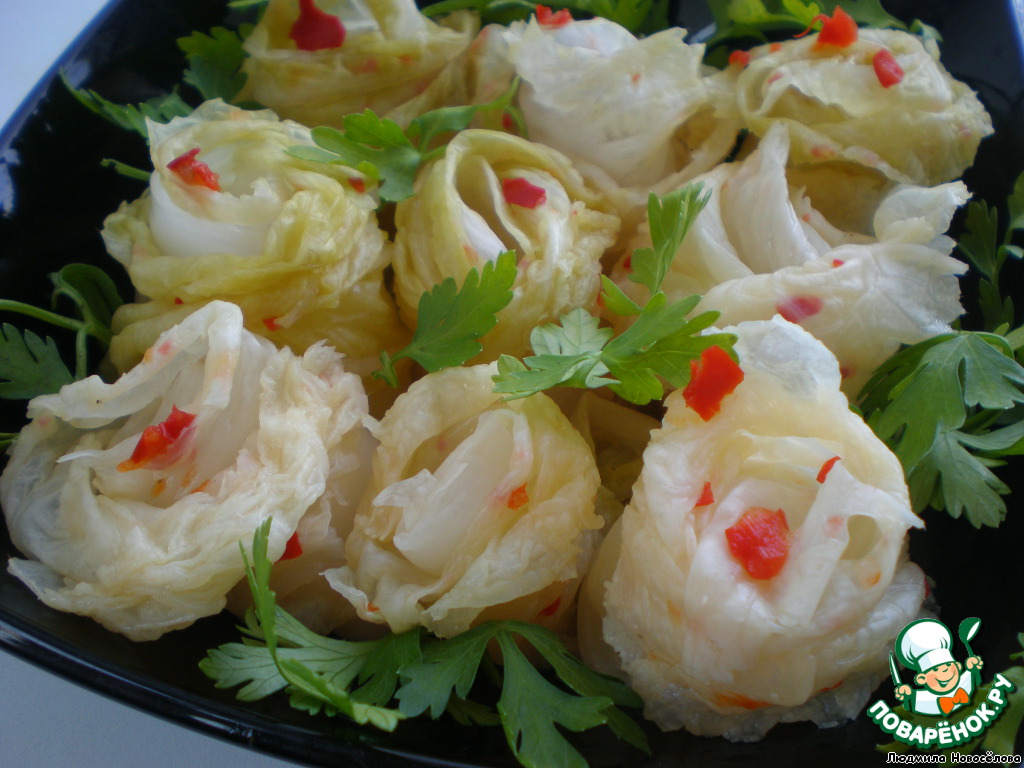 Long ago the word called kimchi salted vegetables. Today we present the salted kimchi cabbage. The recipe I got from fellow Koreans, I share with you. Appetizer of this spicy cabbage and good for meat dishes.
Ingredients
1 plug

1 piece

1 piece

3 tooth
Cooking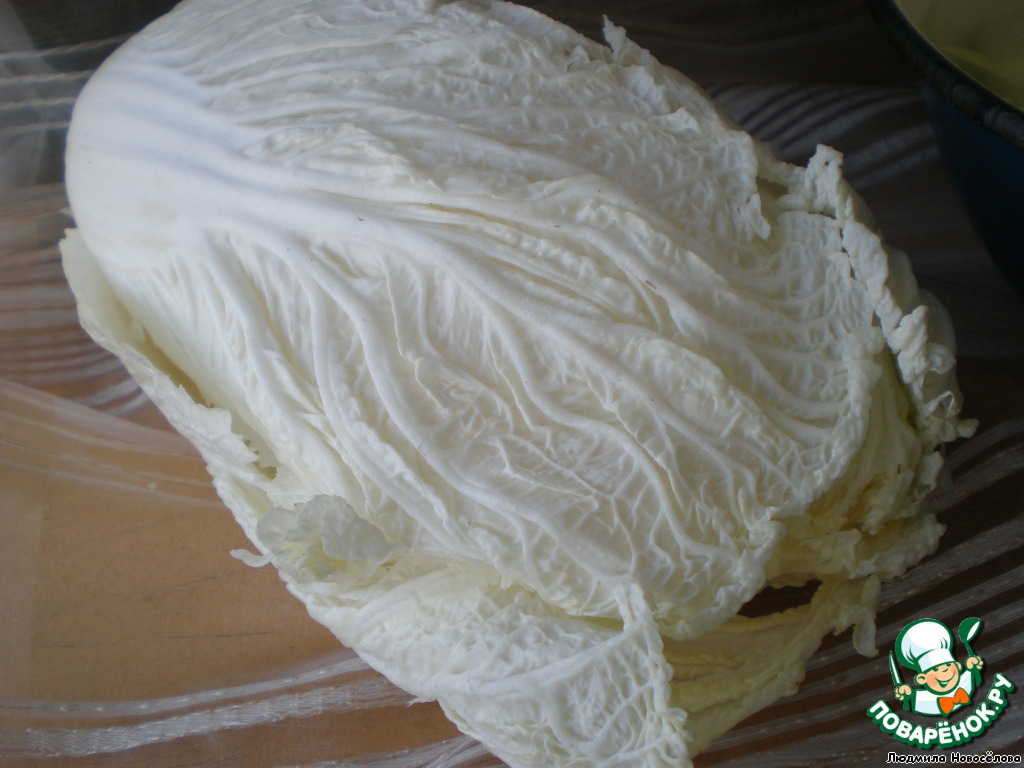 Take the forks of Chinese cabbage.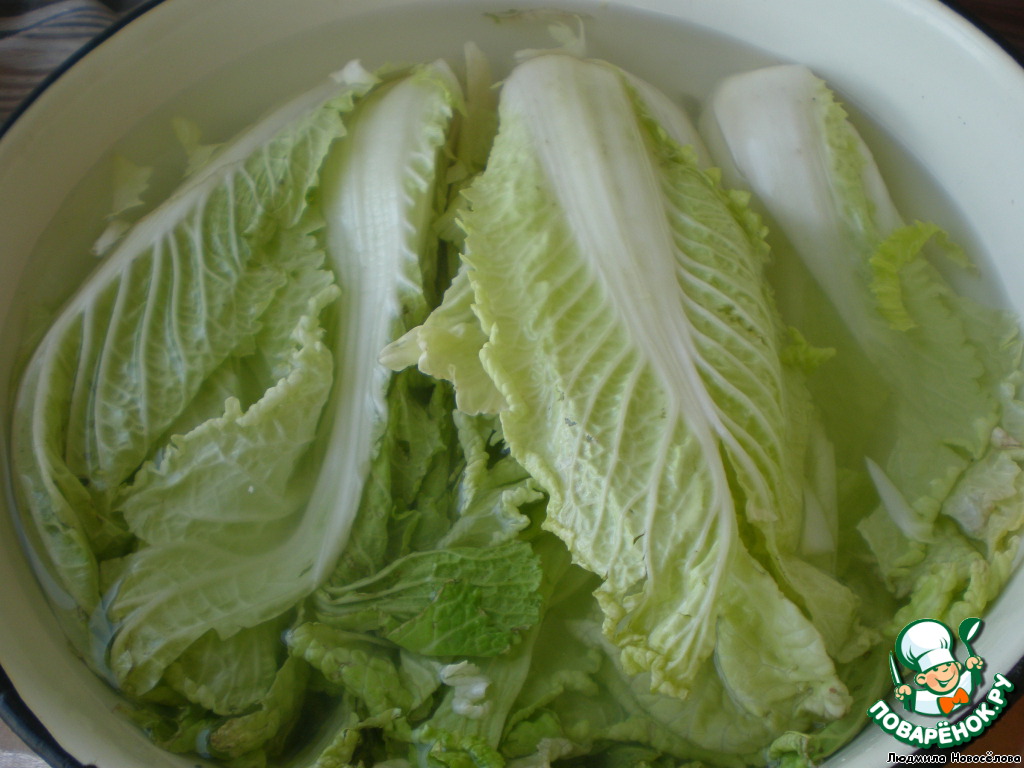 Cut it lengthwise into 4 pieces, premium cold water, remove damaged leaves and pour cold boiled water. 1 liter of water 2 tbsp of coarse salt. For cabbage to put the oppression and leave to quasits at room temperature for 3 days.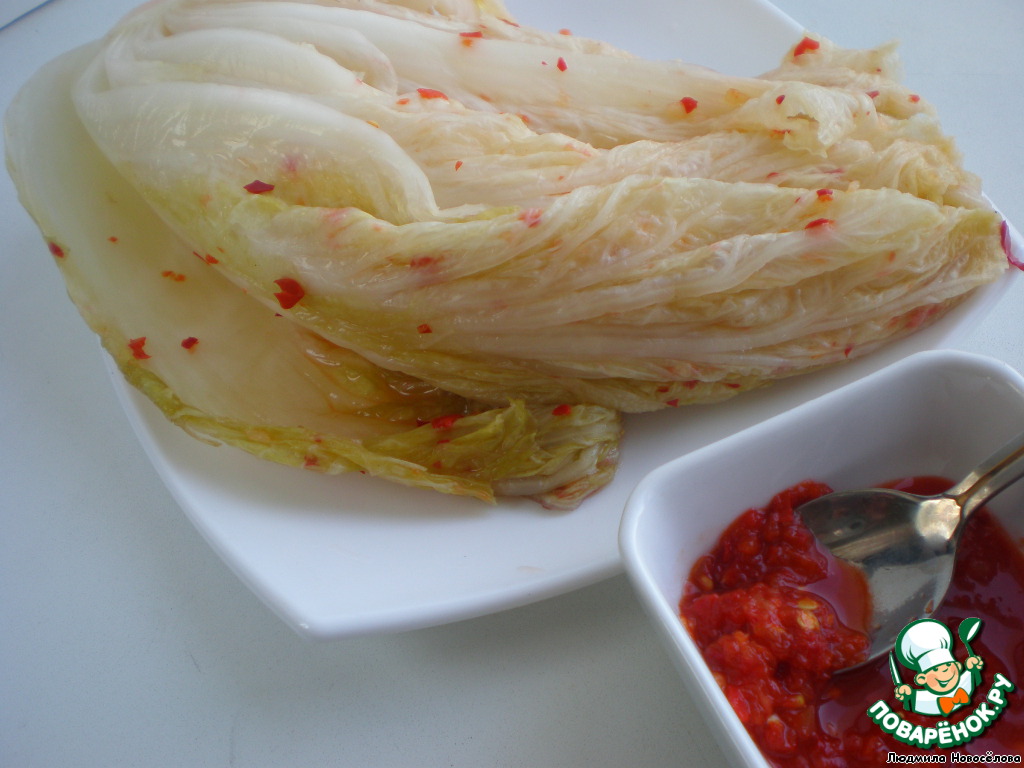 To get the cabbage from the brine, rinse very well under water, drain off water, gently squeeze with your hands and spreading it between the sheets of seasoning kanchuki. Kakuchi usually do for the future, but in forks you can get 1 red bell pepper, 1 hot red pepper, 3 cloves of garlic, mince, add salt. Put into the fridge.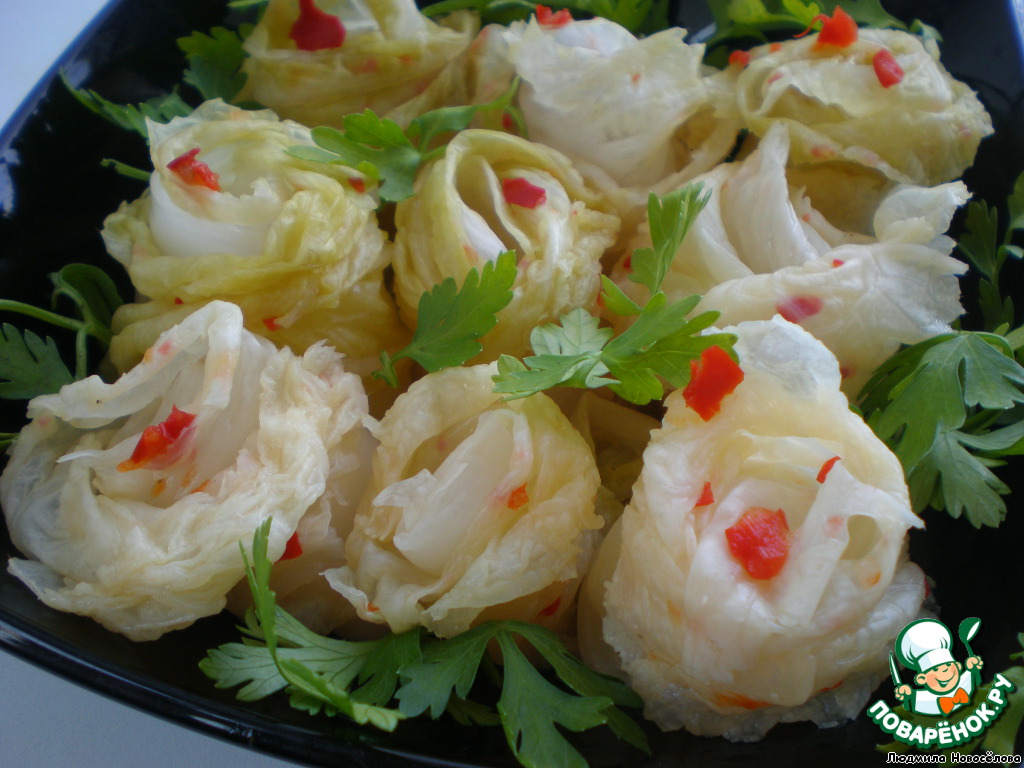 Finished kimchi, cut into strips or turn rolls under the starter. Kimchi is perfectly possible to put out the pork. And vodka-how is...