Description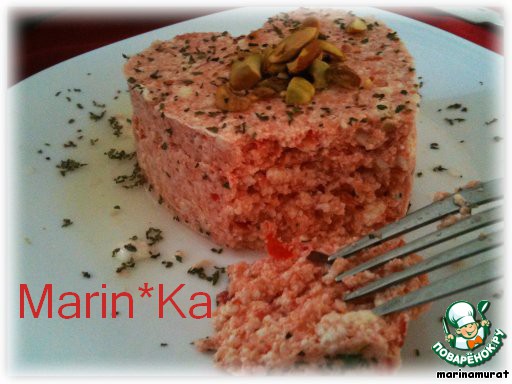 Another delicious madness of tomatoes. Come visit me at the light!!!
Ingredients
100 g

1 piece

1 piece

1 tooth

1 tsp

1 piece
Cooking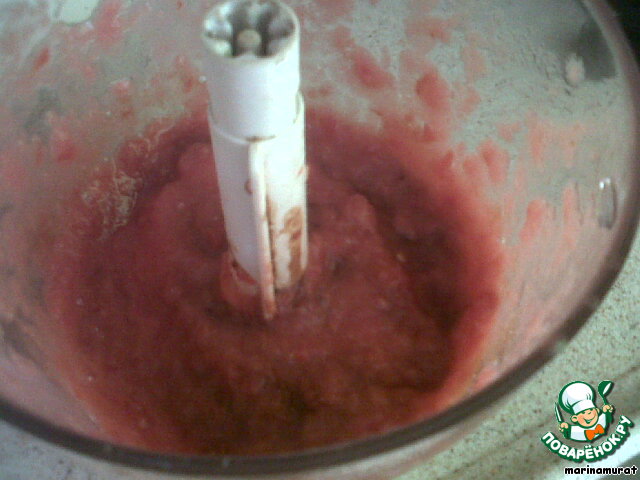 I'm so inspired tomato cheesecake that then decided to make a soufflé. It turned out the same delicious, aromatic, very juicy and lush. Done in a double boiler. If you don't have it, then put into molds, put in a deeper form, half-filled with hot water, and bake in the oven for 30 minutes at 170 degrees. In a blender until smooth, leaving no chunks, grind tomato, onion, garlic, and soy sauce.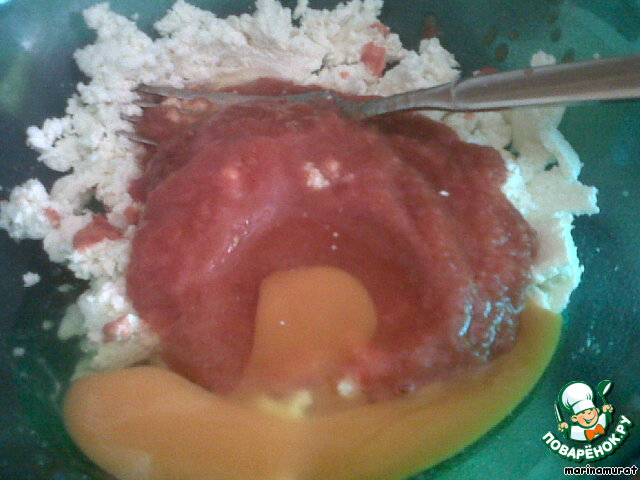 In a separate bowl RUB the curd (see that the curd was not sour!), add to the tomato puree and egg.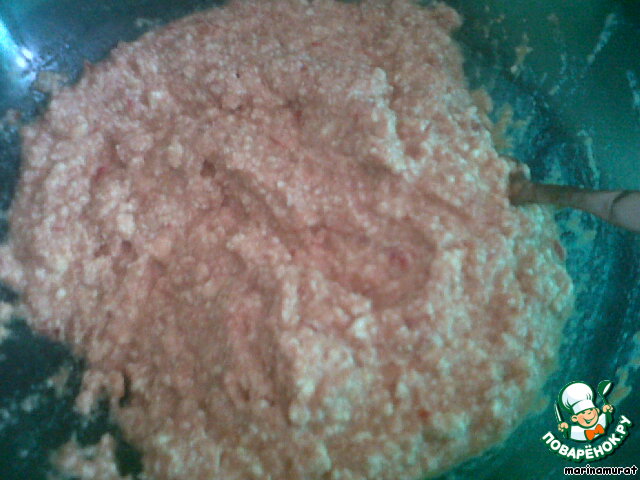 Mix well, do not whisk!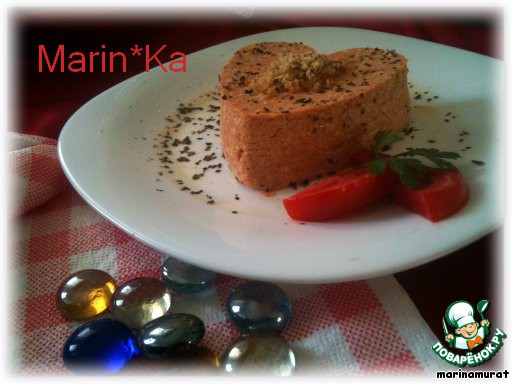 Put into molds, cover with a lid or foil and put in a steamer for 35-40 minutes. Get ready soufflés from the molds, allow to cool slightly, decorate with chopped almonds, mint and oregano (optional) and serve.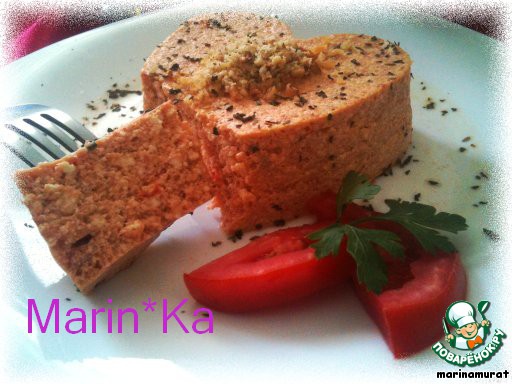 Tender, juicy, melt in your mouth tomato madness....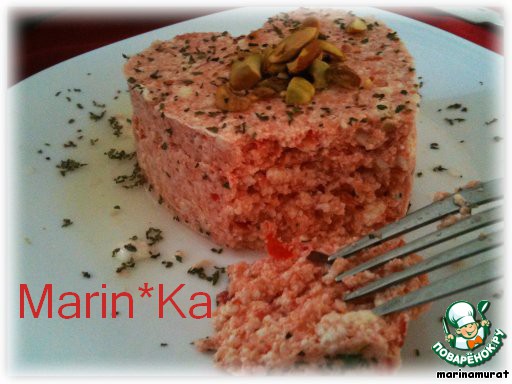 Instead of soy sauce, put salt to taste. Sprinkle the finished soufflés with pistachios!