Description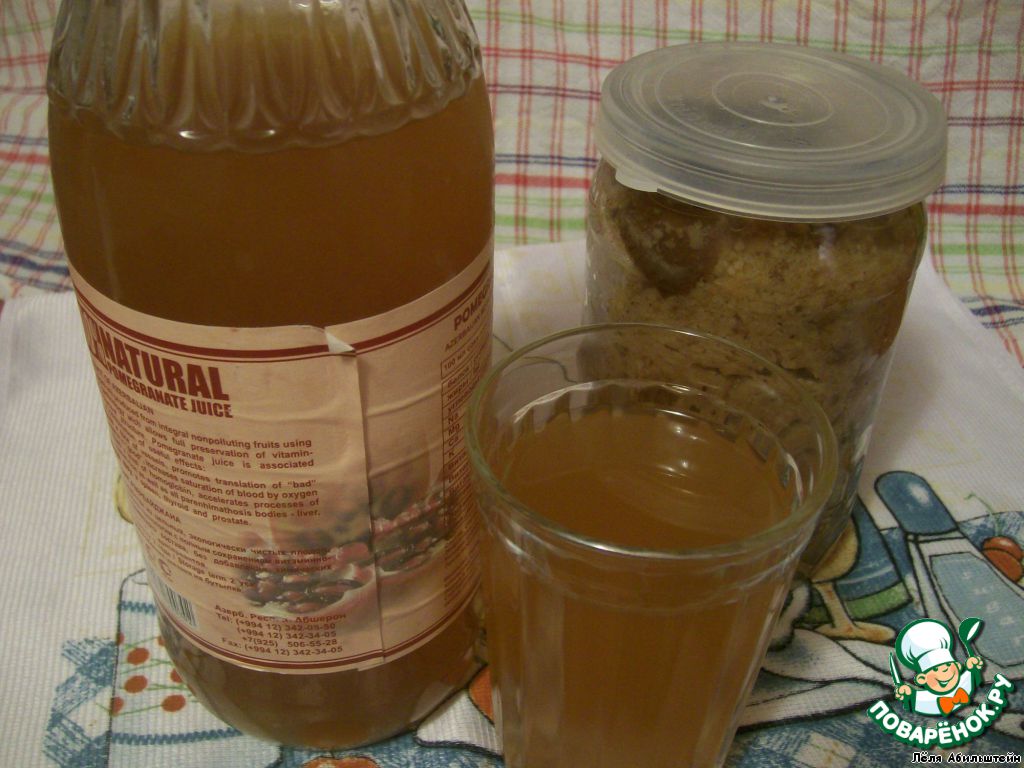 To prepare the brew I made for two reasons. The first - quite prosaic - just wanted to have some kvas and okroshka. The second reason is that I want to clarify for chefs, what is alum (in my bread recipe on the alum used leavened thick, but it turned out that almost all the comments on the recipe don't know what alum, and asked, where do you get them and even buy, which led me to a profound amazement). So the recipe is delicious and alum kvass (kvass grounds). P. S. the recipe of the brew is on the site, but it is very large, in my opinion, the amount of yeast (60 g), and even when re-preparation of yeast, the author also proposes to use the yeast. My recipe yeast at least and when re-sealing brew they are not used at all.
Ingredients
1 piece

10 l

4 cup

1 tsp

100 g
Cooking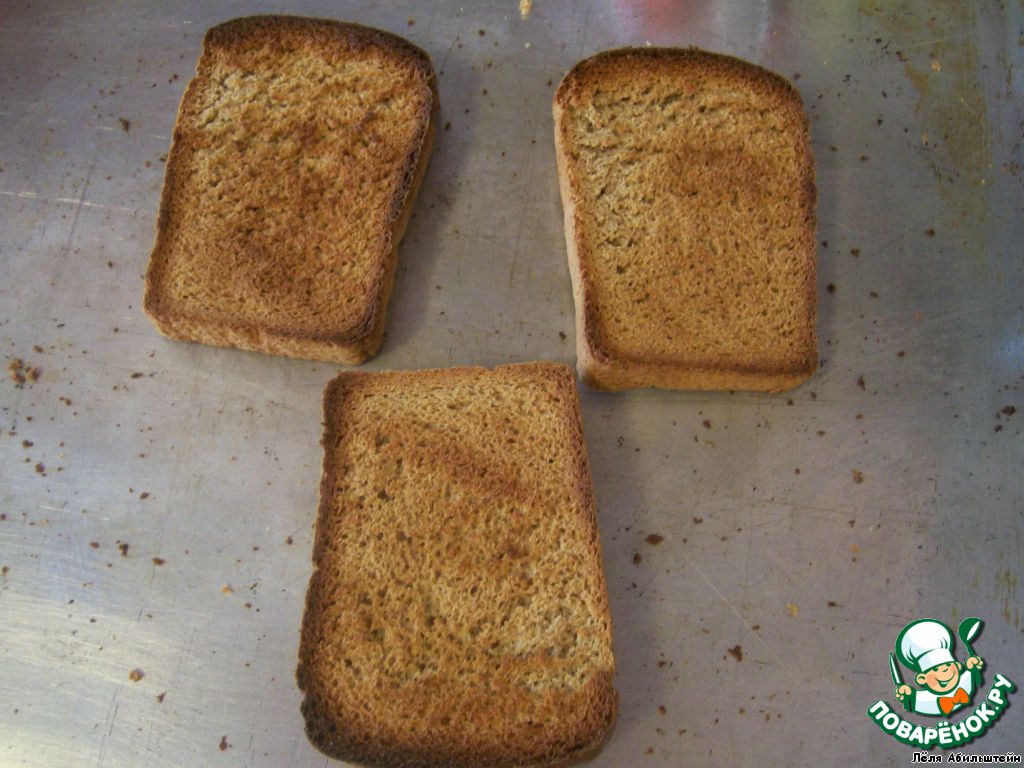 First, dry crackers, rye bread here with such chunks, but not much Zagariya, and the brew will taste bitter.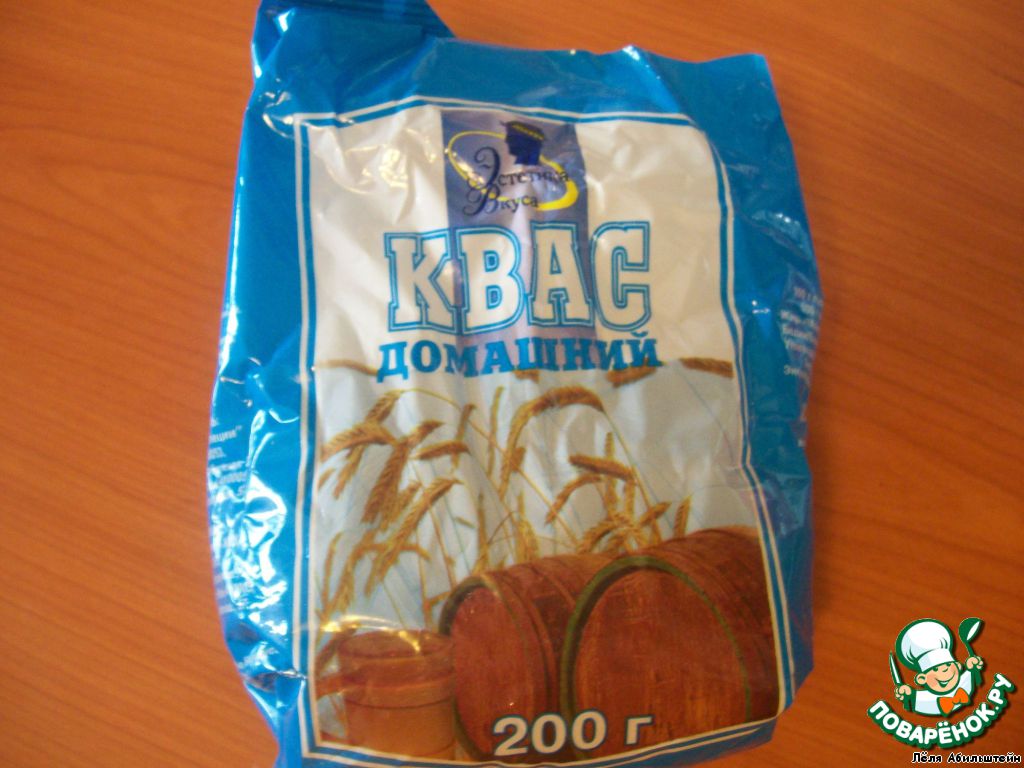 Boil the water. Crackers put into a container where it will ferment the brew. This time I had enameled tank, as it was necessary to immediately make a lot of kvass. Crackers pour boiling water and infuse. You want the breadcrumbs with the boiling water cool to lukewarm. Then take a dry brew (but you can do without, who do not).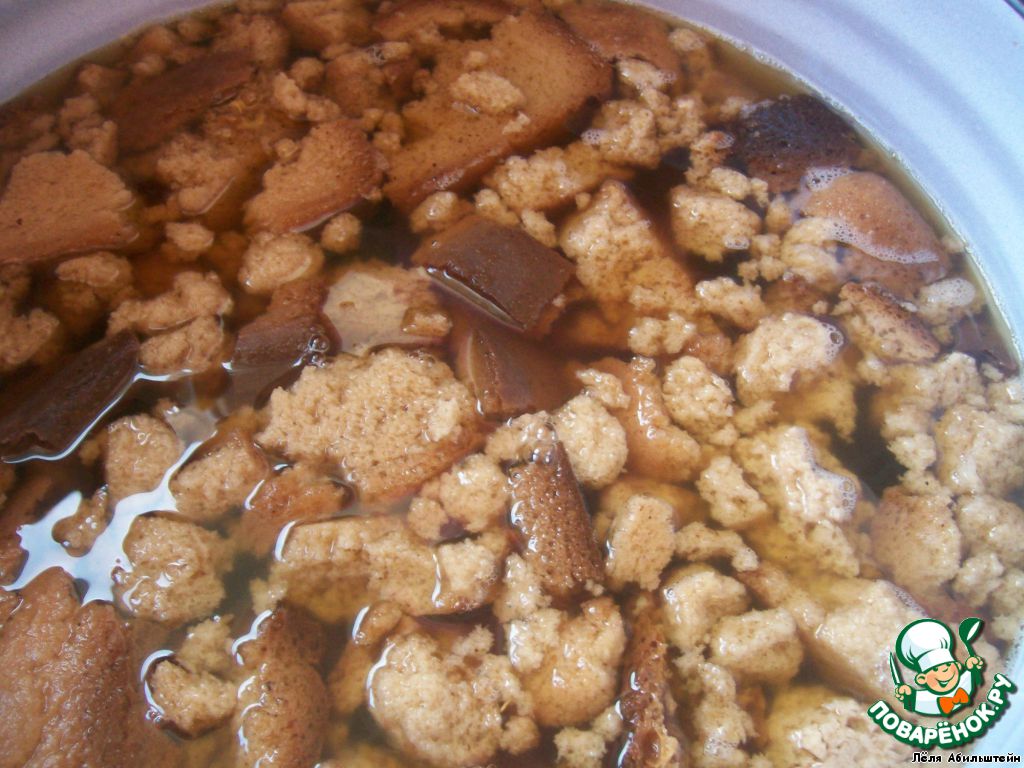 Pour in crackers dry kvass, sugar and yeast, stir, cover with a lid from the tank and allowed to ferment a day 2 or 3, depending on the room temperature. If You have a very warm brew can be ready in 2 days, if not very warm, to wander there will be 3 days.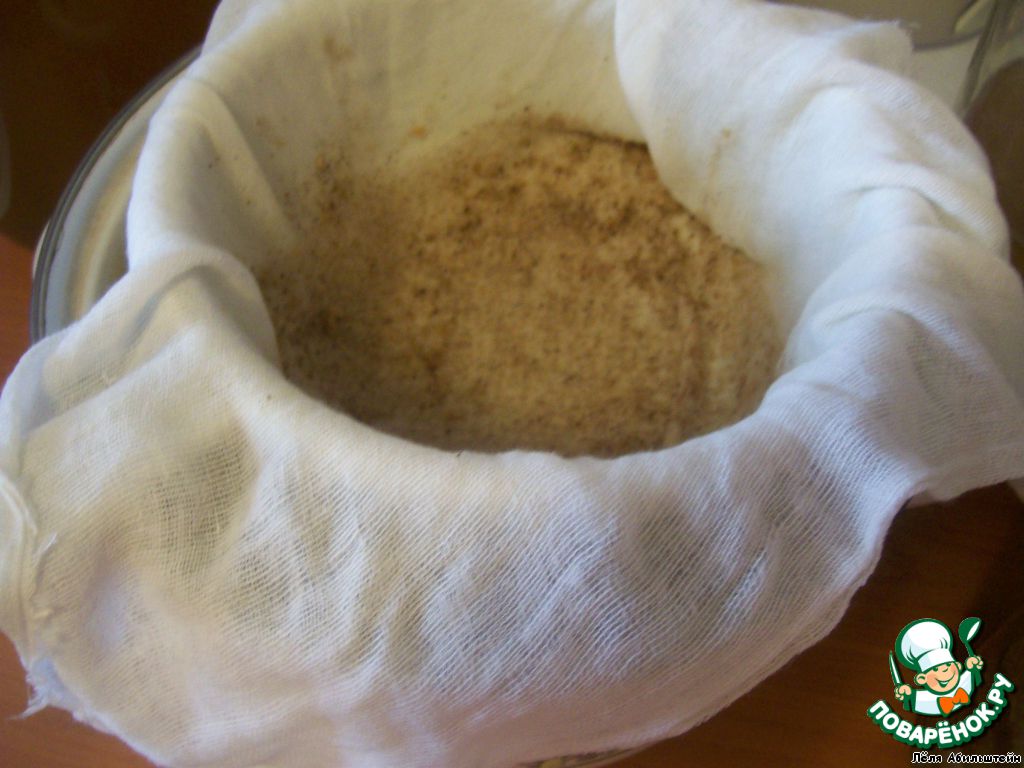 After the brew will ferment, it needs to be drained. I merged here in this way in a saucepan, filtering through cheesecloth.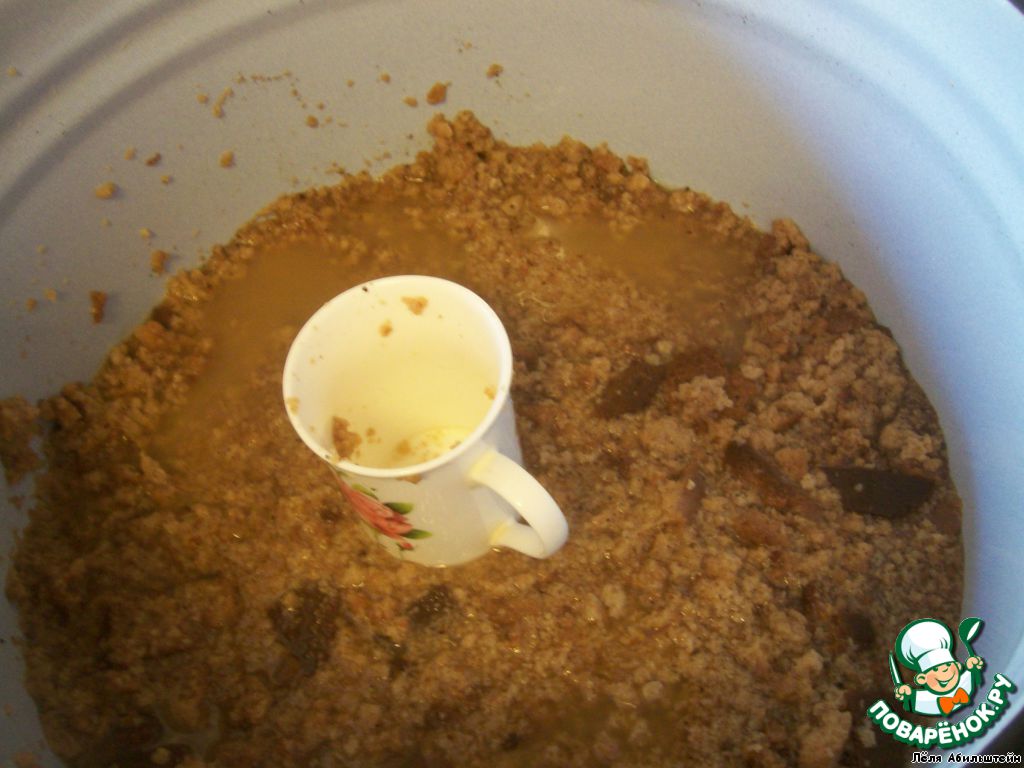 What remains after You merge the brew, this is the same jingoistic grounds, or alum, or leaven, to brew.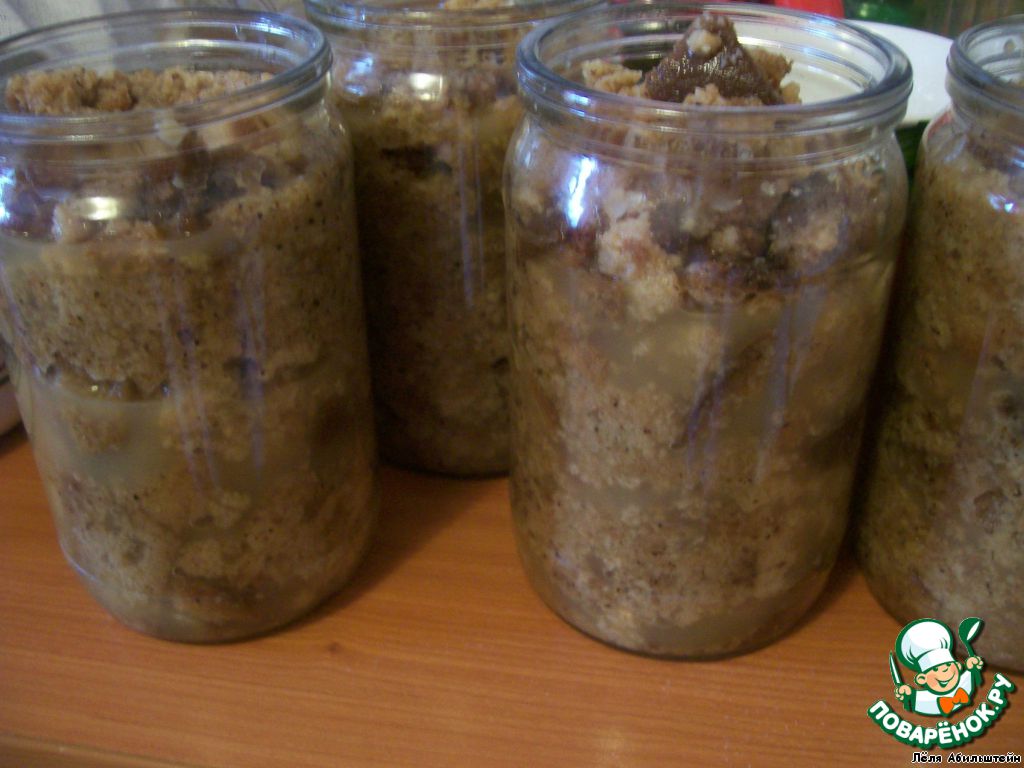 Decompose the alum in the jar, cover and store in the fridge. They can be stored for quite a long time. They can be used for the following incorporation of the kvass or rye bread on the alum. My recipe for this rye bread living can be found here: http://www.povarenok .ru/recipes/show/608 07/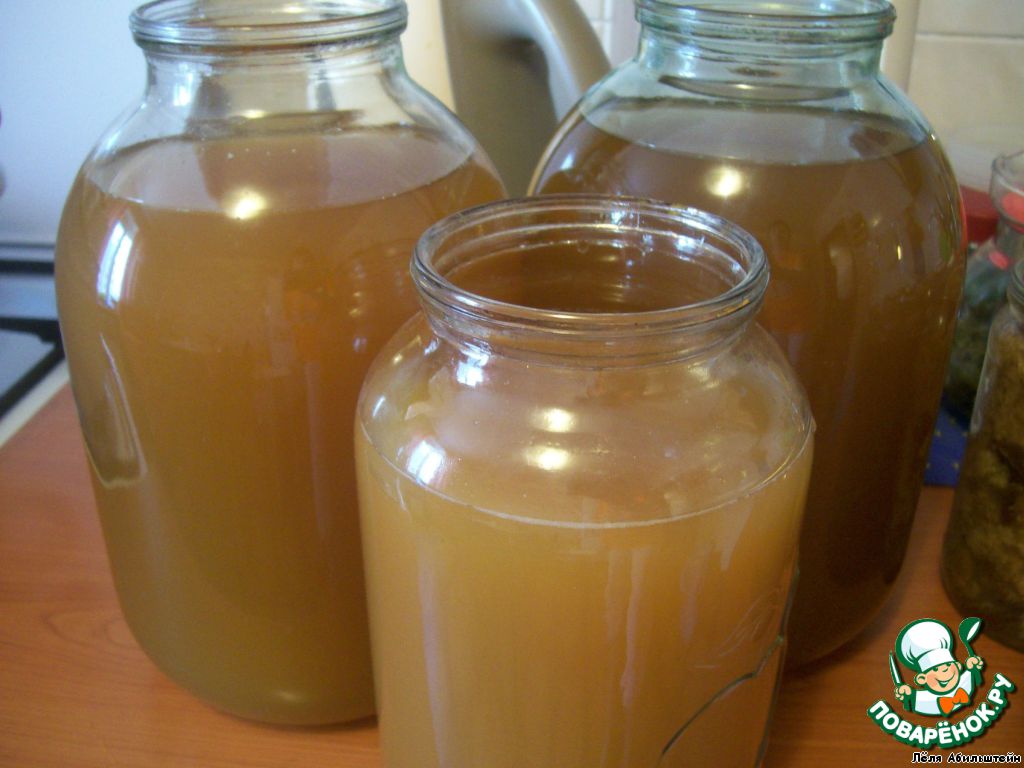 In the fusion brew add 2 cups of sugar, stir and pour in jars or bottles and store in the fridge.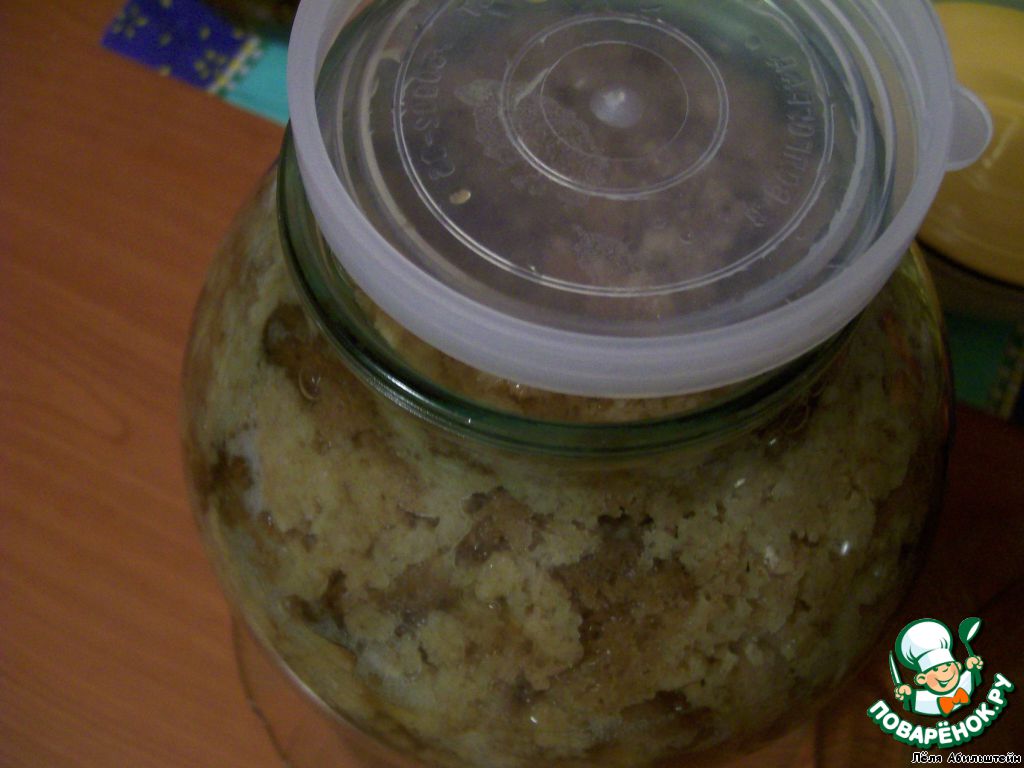 For further sealing of the brew I use the following rule: for a glass jar I take 3 slices rye bread (such as shown above in the recipe), pour boiling water (leave space for alum.), cool, add 500 ml of alum and 3 tbsp sugar. To cover (but not tightly shut!) lids.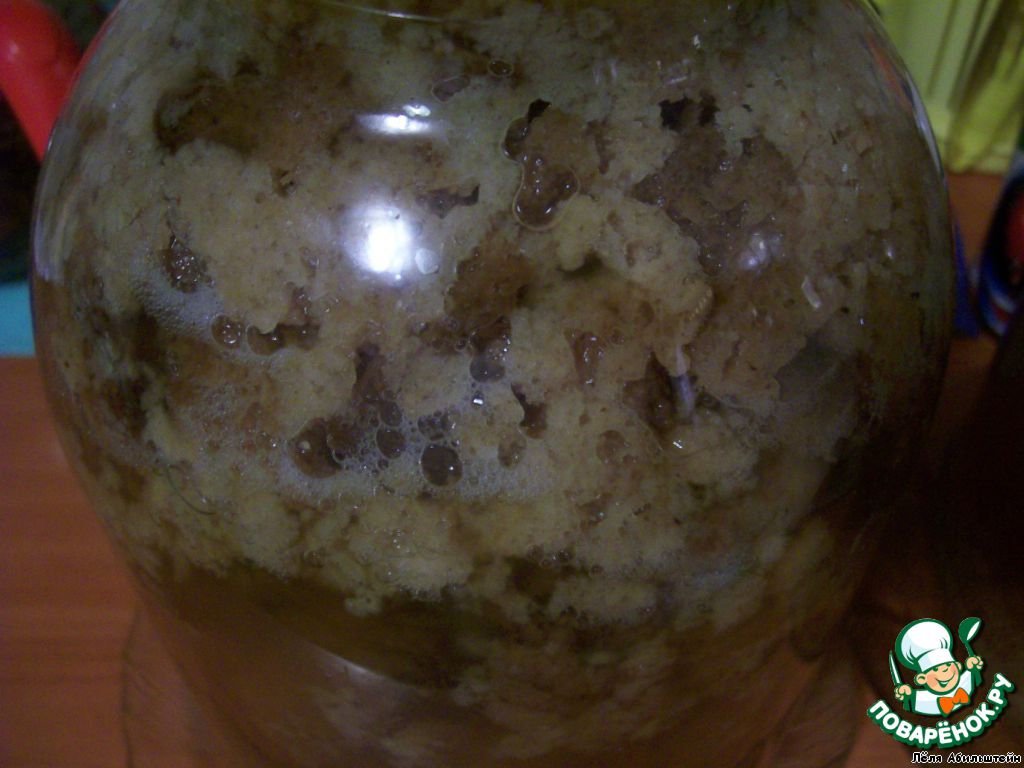 Give to wander 2-3 days. When the brew will ferment, it will look like this. See bubbling?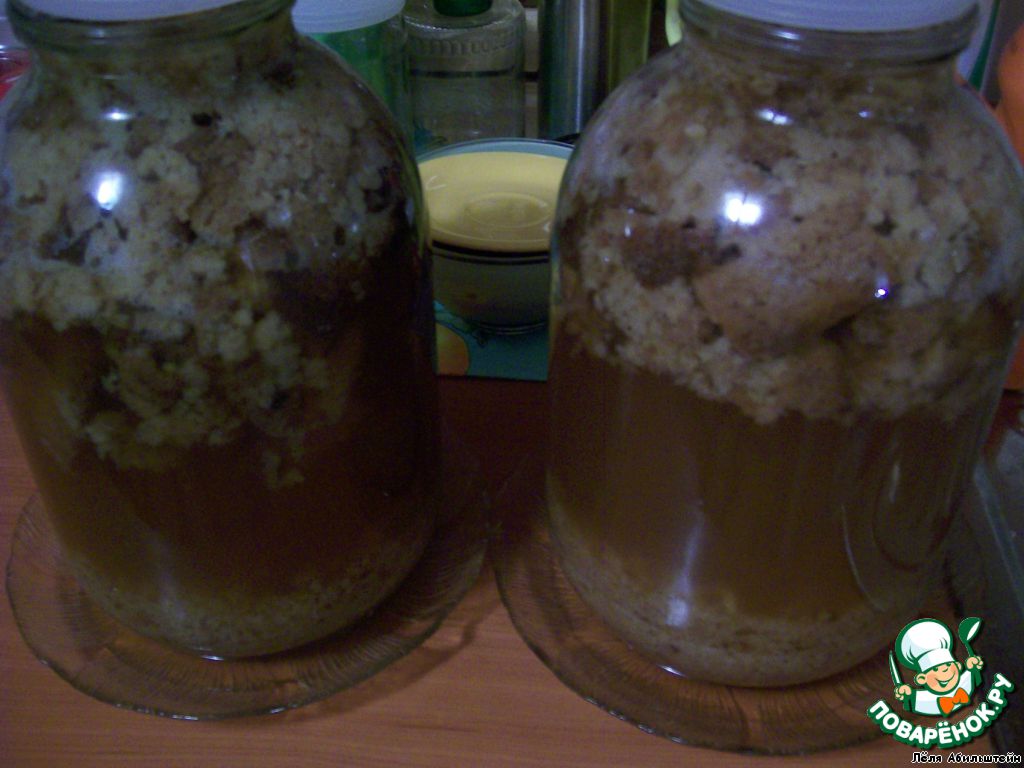 And the whole grounds during fermentation rises.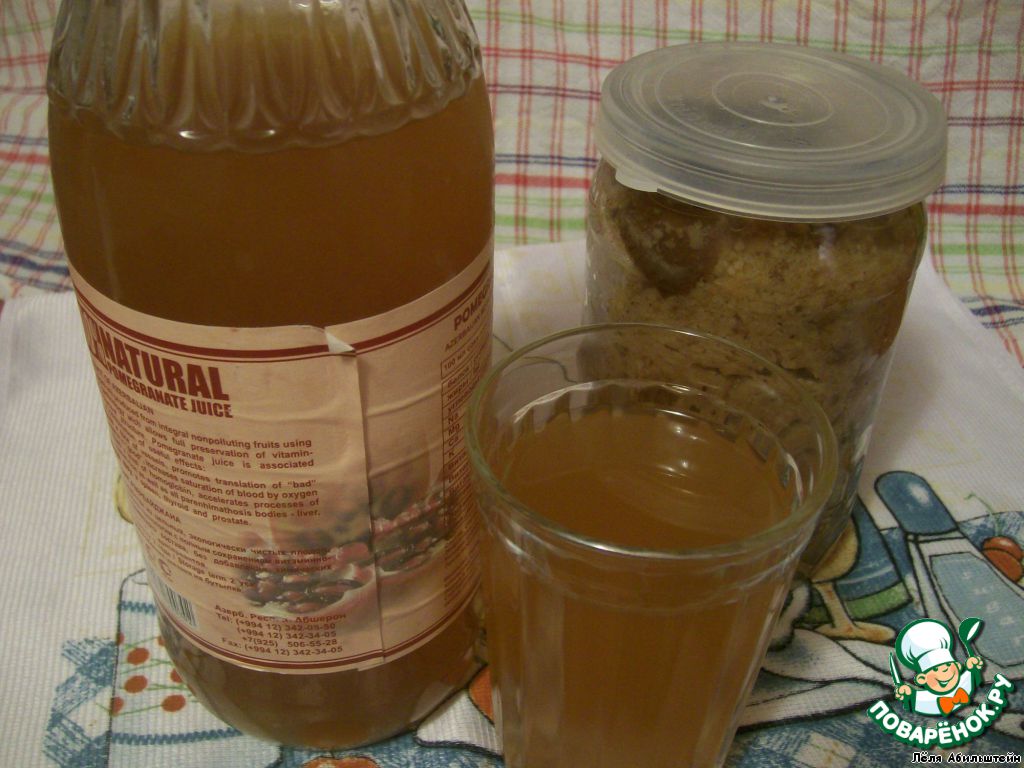 Drain and add sugar based on the slit of one three-liter jars 3 spoons of sugar. Pour into bottles and store in the fridge. A nice drink of home brew!