Description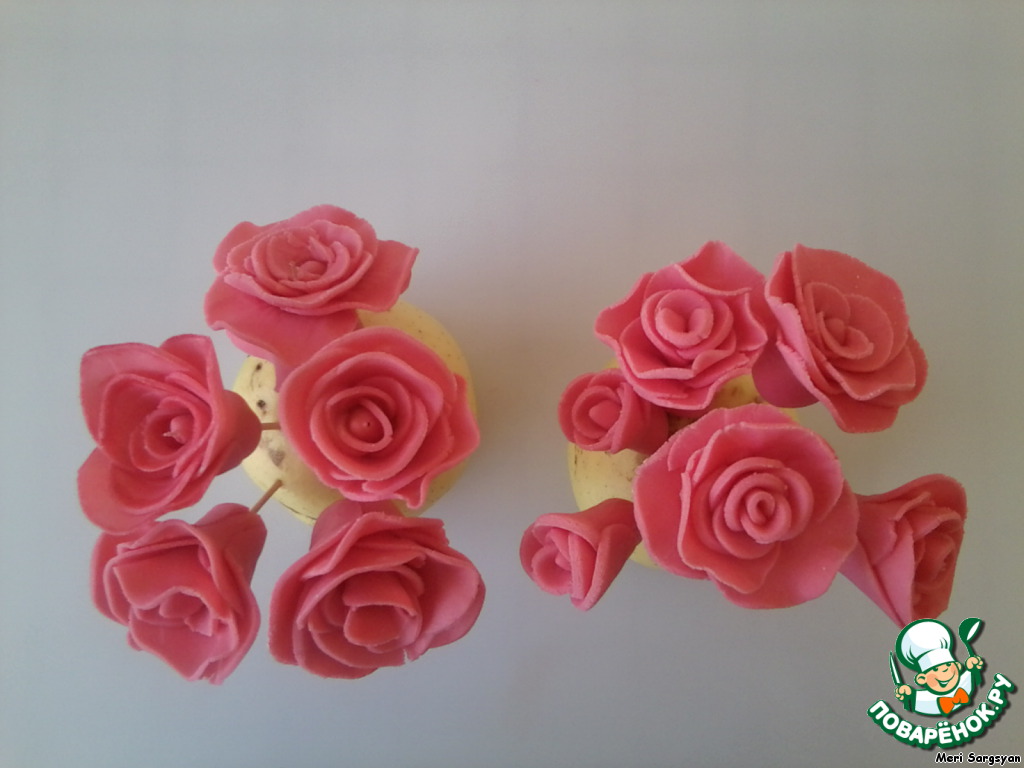 How to sculpt roses from the postmark if there is no special tools. Decoration for cakes.
Ingredients
1 cup

1 cup

0.5 cup
//= Yii::t('app', 'Total calories: ') . $recipe['ingredients']['total_calories'] ?>
Cooking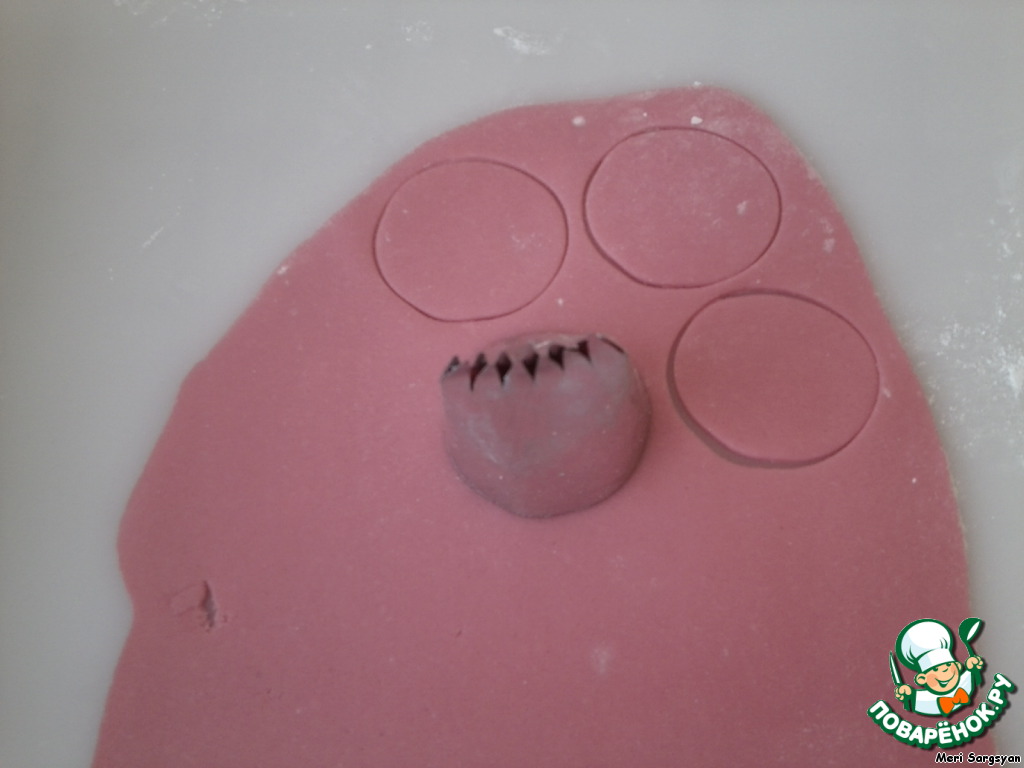 To prepare the paste (as in my alien recipe), roll it out, cut out large circles.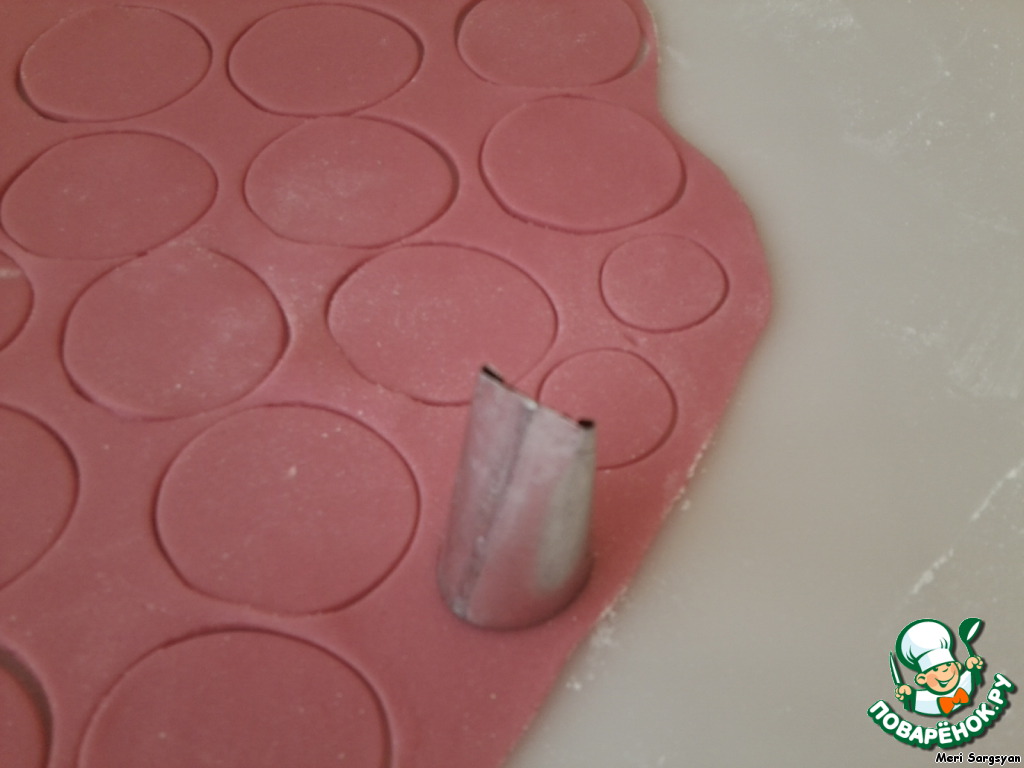 Cut also small circles (mainly large).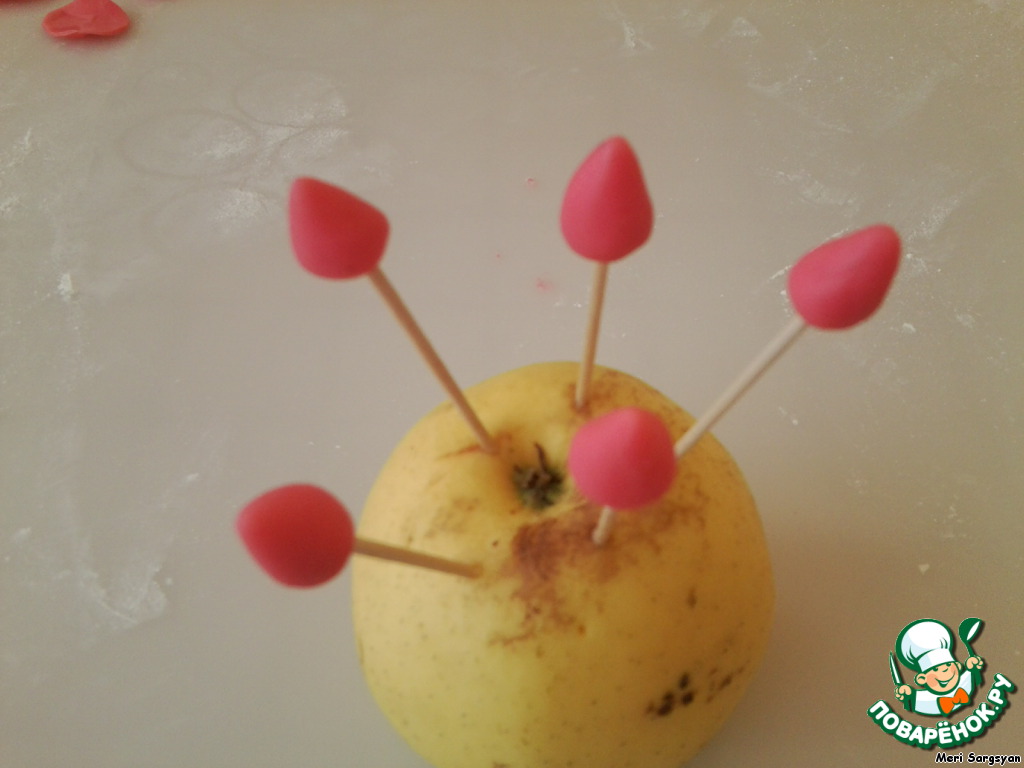 The mastic will skatiem ball, which sharpen one end, and the usual toothpick, pierce the cone of paste, leave for 20 minutes.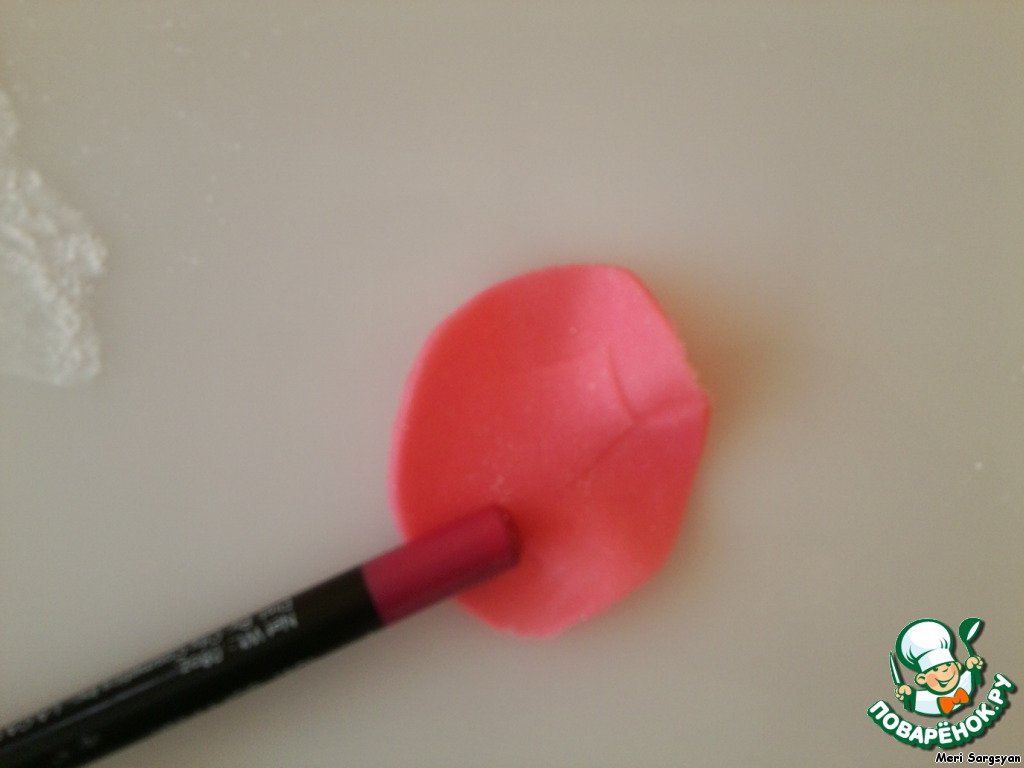 Now roll the edges of the petals using a regular pencil, not much roll.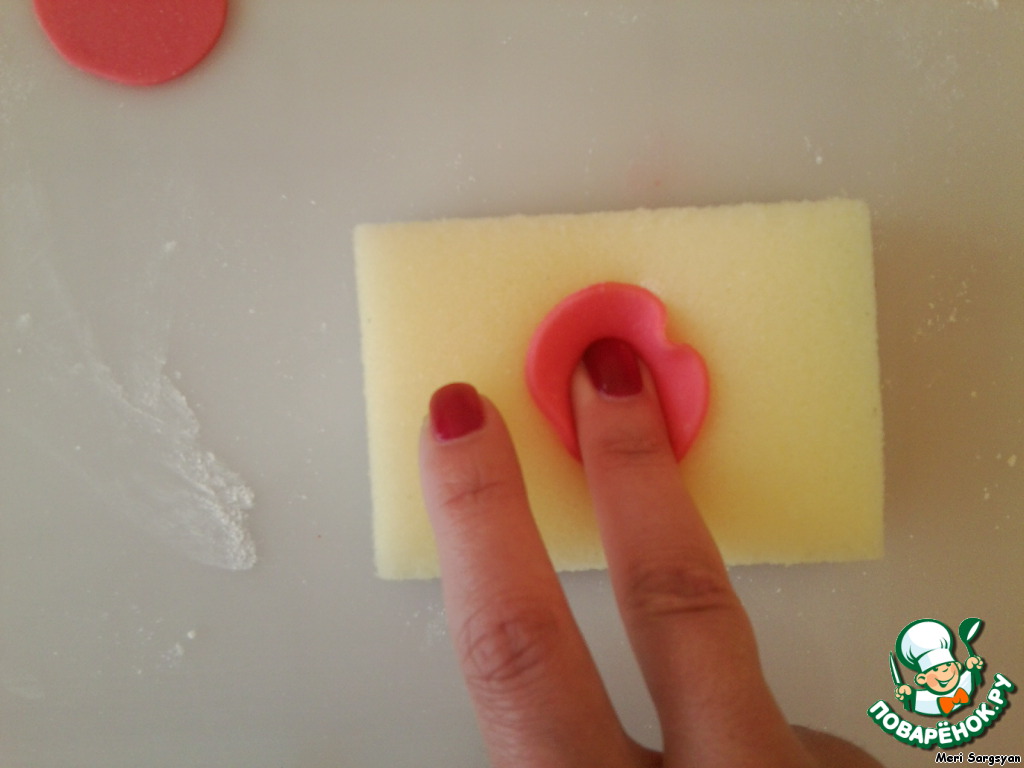 Put the petal on any clean sponge presses on the middle of the petal.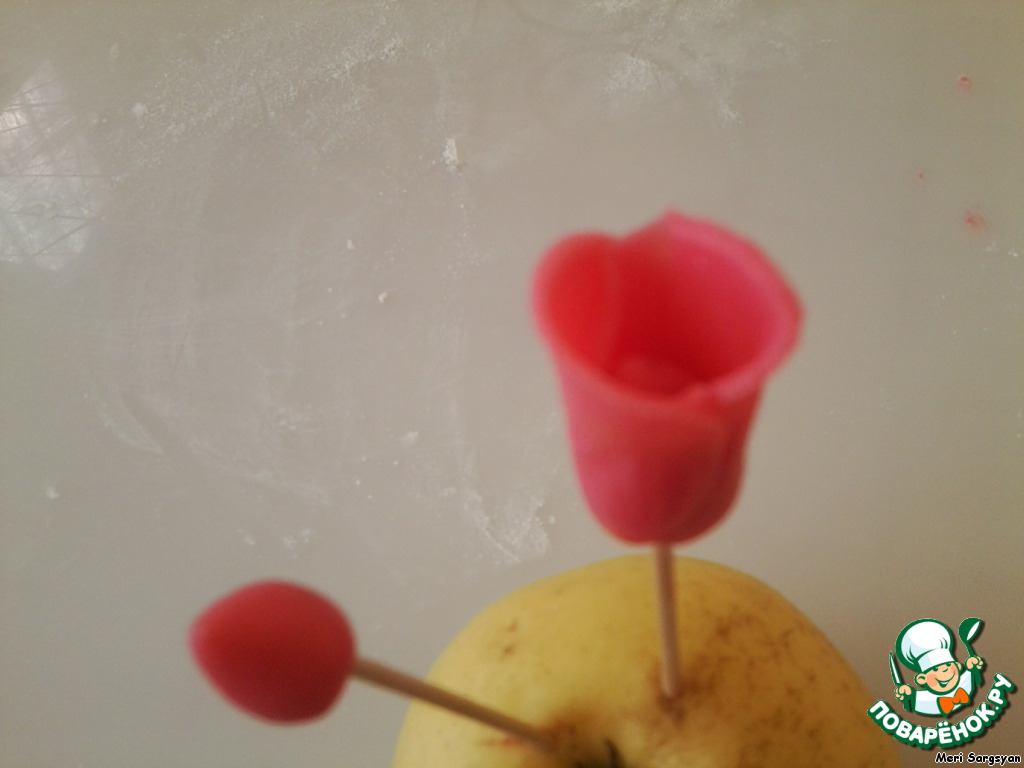 Bottom a little grease our strong and dry the cone with water and blend the first little petals.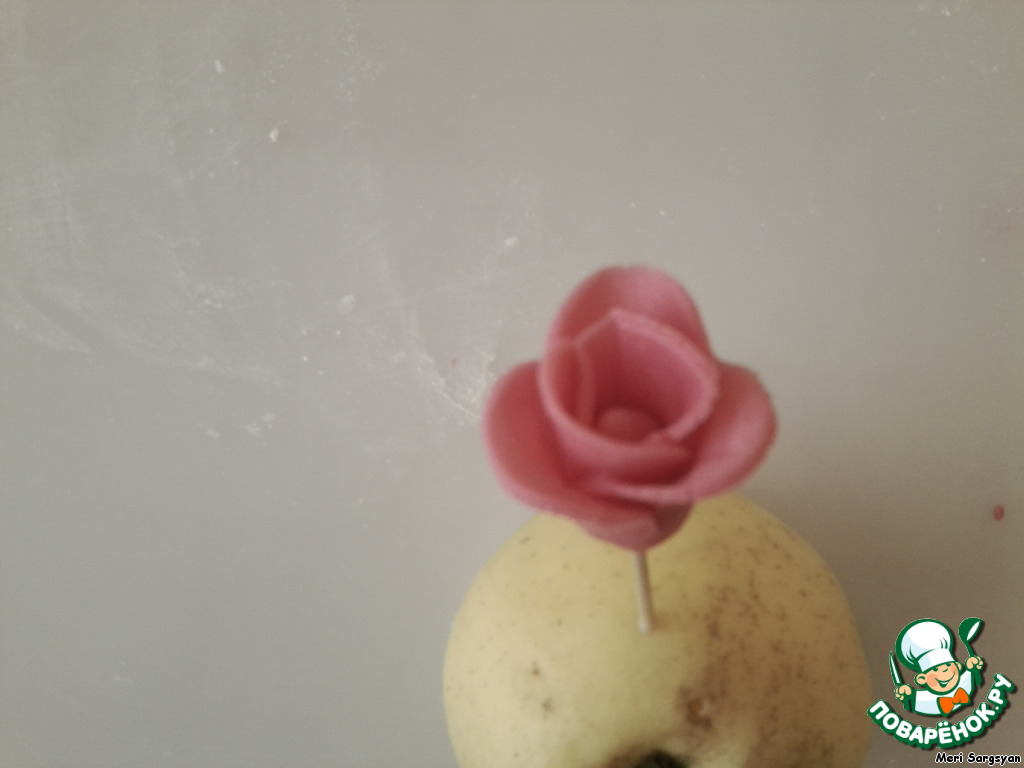 Top view like this, you can leave, but if you need large rose, then we'll continue.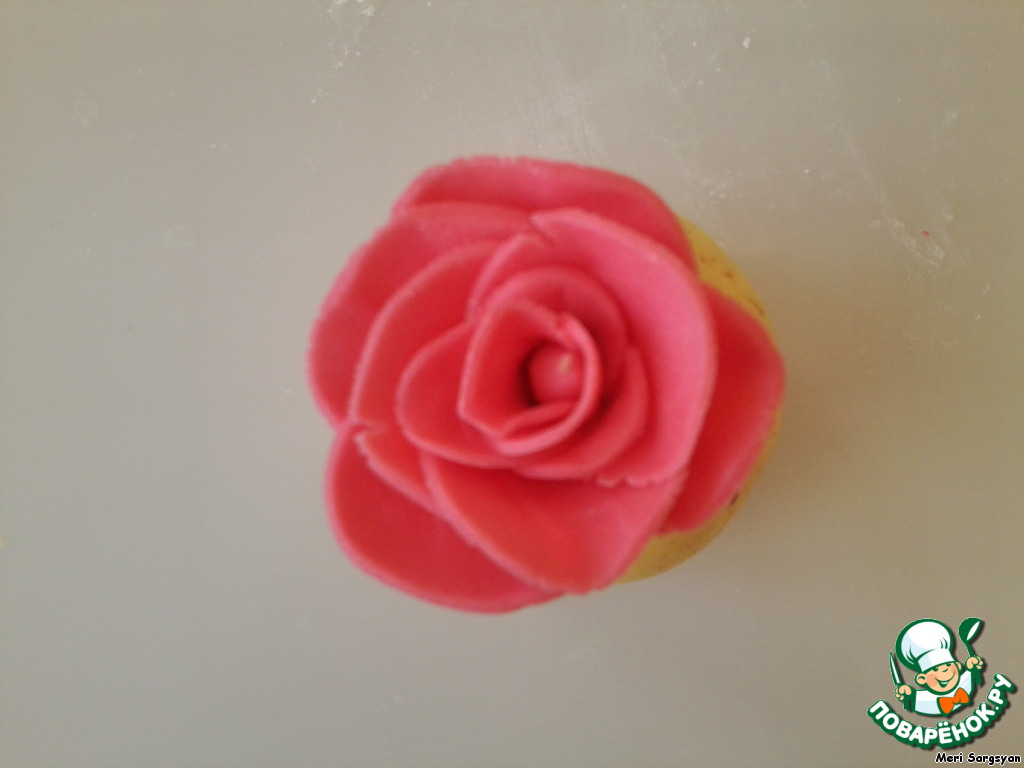 Each petal on the bottom of greased a little with water and apply to others.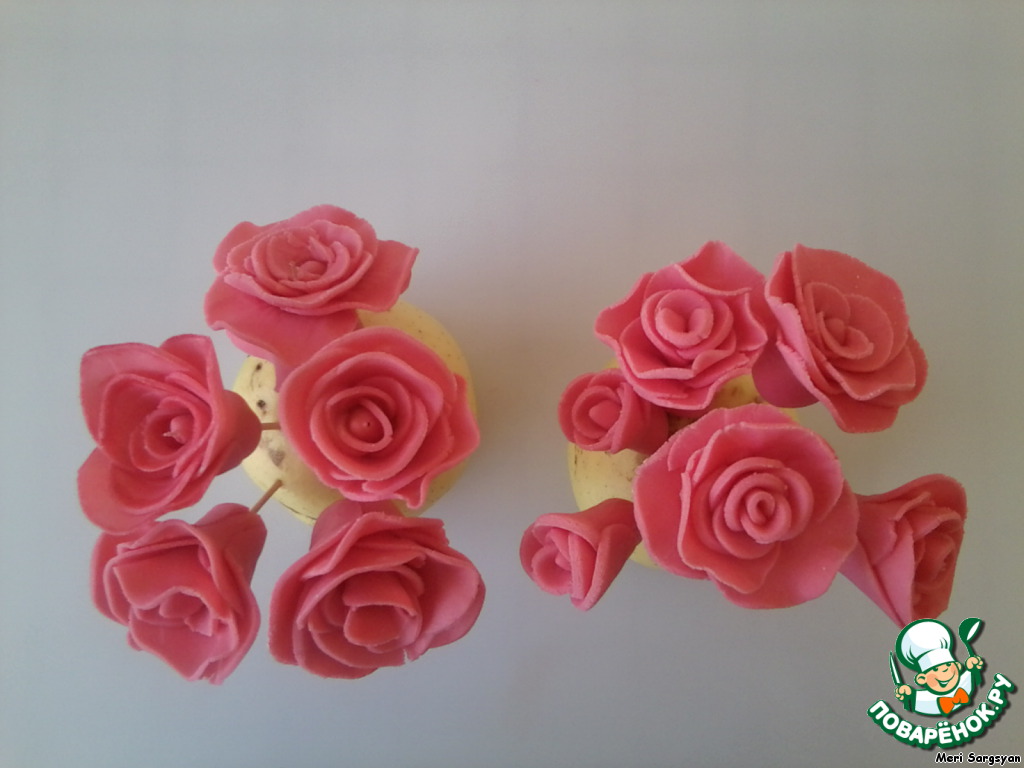 That's all!