Description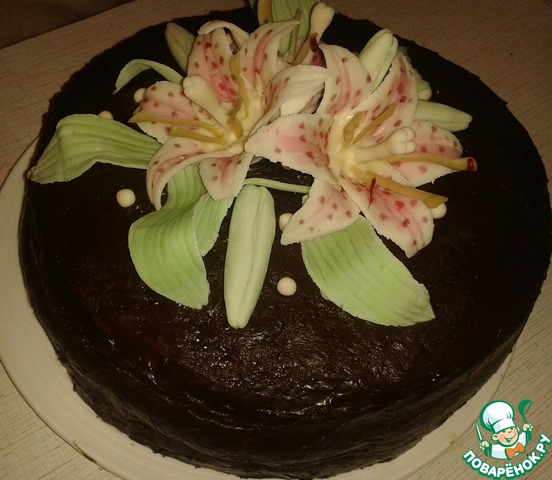 A very simple way of modeling Lily putty without special tools.
Ingredients
//= Yii::t('app', 'Total calories: ') . $recipe['ingredients']['total_calories'] ?>
Cooking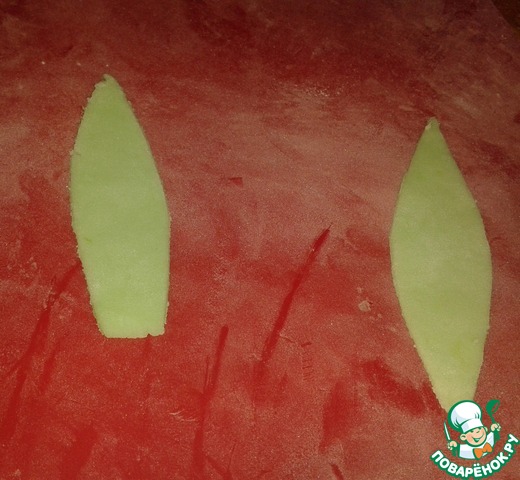 I used a mastic of sugar to gelatin. First make the leaves. Roll out the green fondant, cut desired number of leaves. I have no special molds, so the knife... Then carefully using a plastic bag blunt knife squeezes the veins of the petal.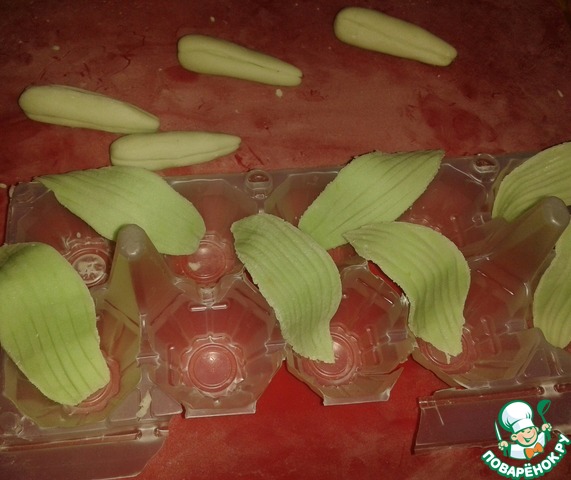 Dry leaves, whether on the container from under the eggs. Just put the leaves forming arbitrary curves. I molded unopened flowers of mastic light green color, also with a knife outlining on the flower buds petals.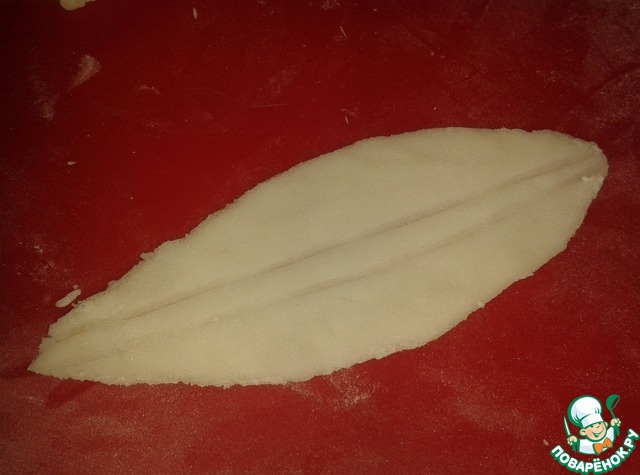 From rolled out putty white cut out six petals. Don't worry if they slightly differ from each other - in nature no two are exactly the same! Fingers do the edges of the petals thinner. And all with the same knife pressed in the center of the petal along two parallel streaks.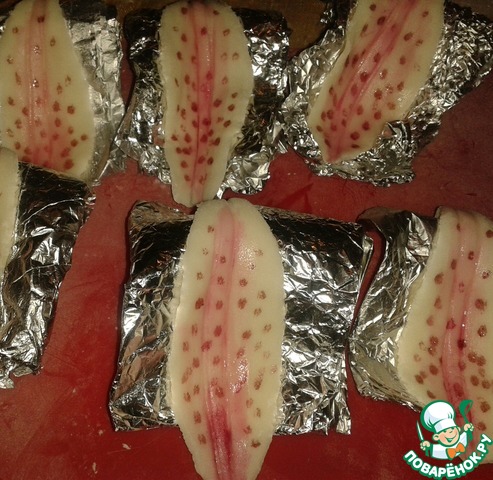 Petal to put on a slightly curved foil. And food coloring (I have dry, diluted in water to a pastel shade) tassel draw serdtsevinka petal. The same color only to have more saturated colors draw the-dots freckles. In General, the choice of color depends on your ability, imagination and the right kind of Lily :)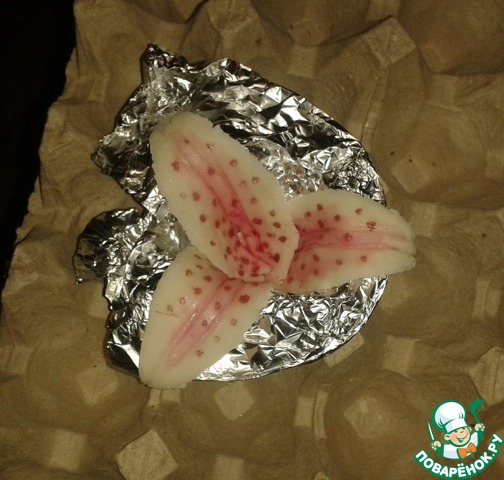 Now collect the flower. Is stand you can use or the container from under eggs, or a glass, or Cup. In the stand basket put the foil inside the three petals (the least beautiful of the resulting in your opinion). In the center put the melted chocolate.
Put three of the next petal. In the middle of again, liquid chocolate, but more. If a petal is too long - feel free to cut-shorten with Central hand, under the chocolate it still will not be seen. In the center in chocolate inserted pistils and stamens. You can use ready-purchased, you can make in advance and dried, I - choux pastry homemade.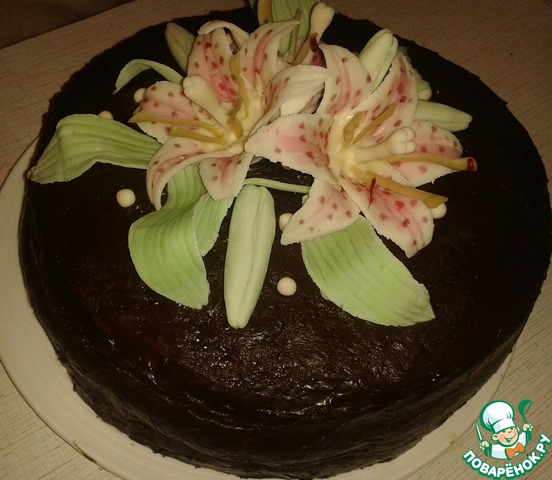 The flower is allowed to dry and decorate the cake!