Description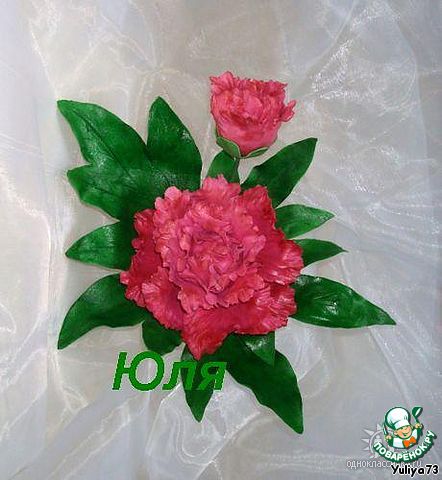 The easiest way to do it. Decorating cakes - a piece very interesting. Making roses or any other flower, I want to add leaves to the decorations on the cake looked sleeker and more natural... Let's learn how to make leaves from sugar mastic without special molds and stencils...
Ingredients
300 g

400 g

5 Tbsp

1 tsp

5 g

1 Tbsp

50 g
//= Yii::t('app', 'Total calories: ') . $recipe['ingredients']['total_calories'] ?>
Cooking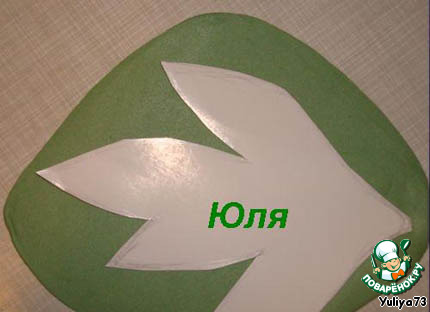 Vyberaem of heavy paper trafaretik any desired leaf.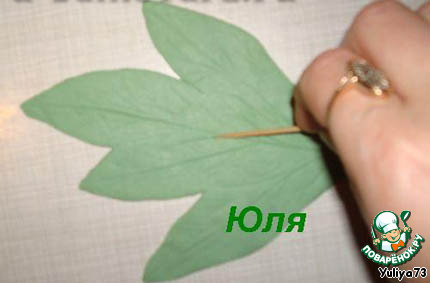 The usual toothpick do "streaks".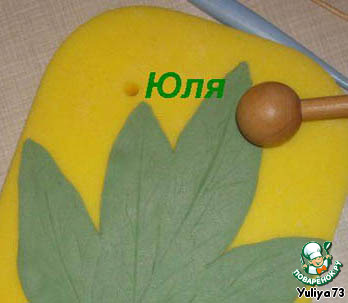 Utonium the edge of the wand from the usual children's drum.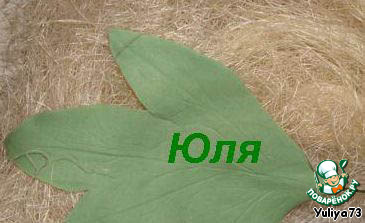 Dry on crumpled napkins or, like me, the floral strips. Edge slightly folded, giving the leaf a natural bend. DRY DAY! You can stick the wire, and it is possible and without delay for the scenery.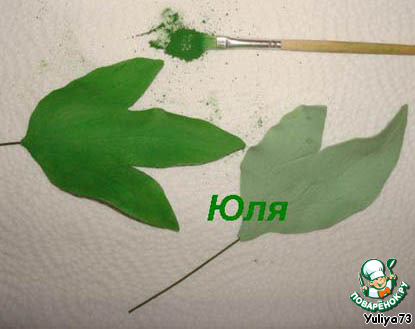 A leaf can leave bright and can be toned food powder paint. THEN ZASPIVAJEM DRIED LEAF OVER A JET OF BOILING THE KETTLE AND LEAVE TO DRY!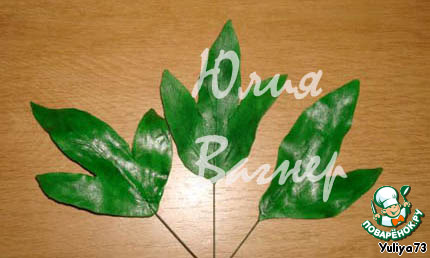 Here are the leaves for peony.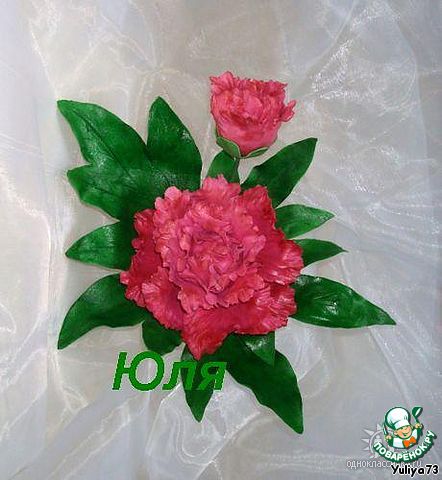 Here the peony with leaves.