Description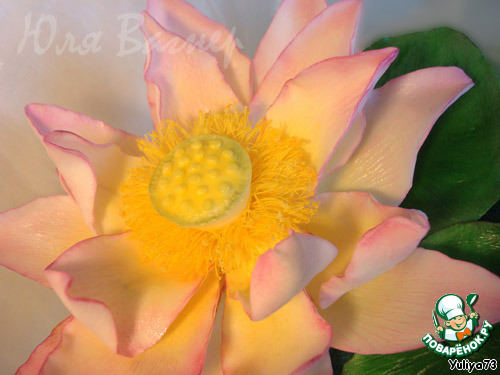 Very unusual delicate flower, good for cake decorating, or just for decoration. It can be made quite small, and enormous sizes, we don't need any special forms, do the means at hand. I think the idea can be useful to many!
Ingredients
400 g

50 g

300 g

1 tsp

5 Tbsp

1 Tbsp

5 g
//= Yii::t('app', 'Total calories: ') . $recipe['ingredients']['total_calories'] ?>
Cooking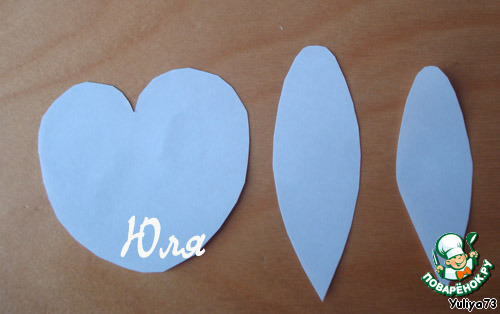 Cut on a regular (dense) paper stencils the right size for the petals and leaves.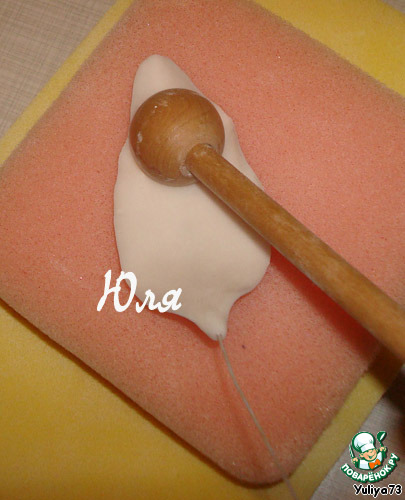 Utonium edge normal wand from the children's drum. Stick into the base of the wire and dried.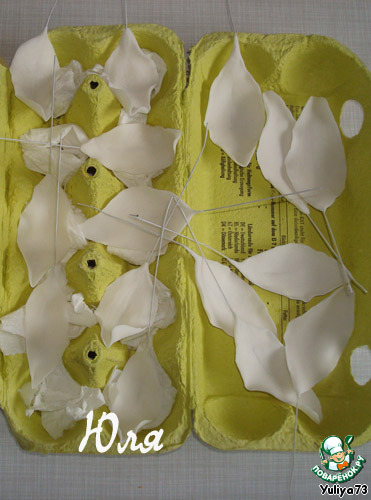 Can be drying so, in egg cartons.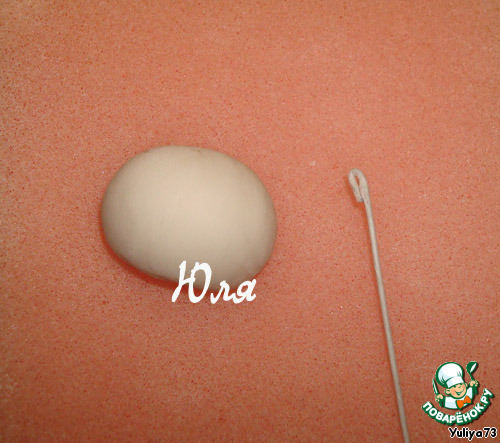 Make a ball of putty, and form the core.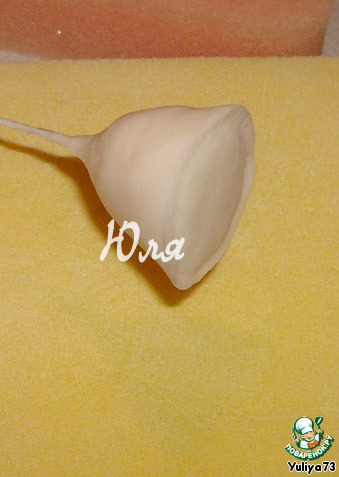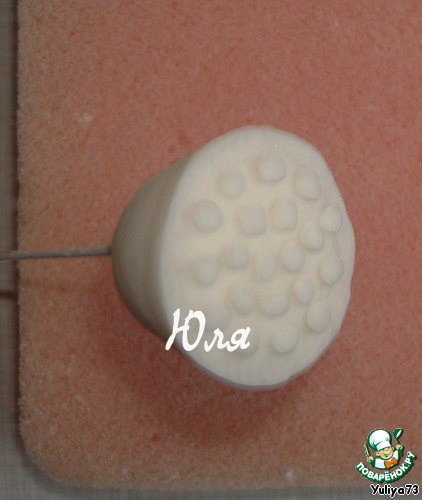 Separately to the core fasten these beads of mastic.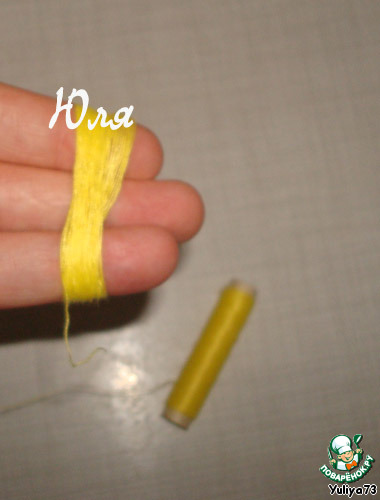 Of thread make the stamen of the Lotus they are very dense.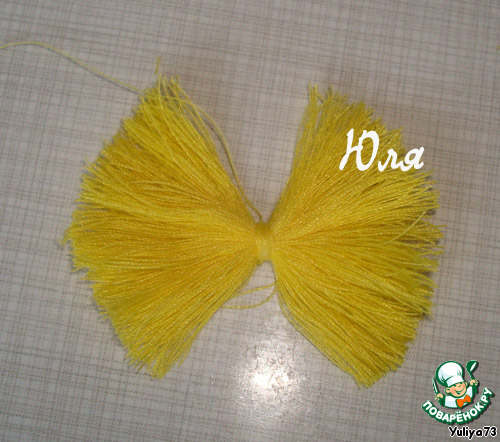 Bandages in the middle and cut.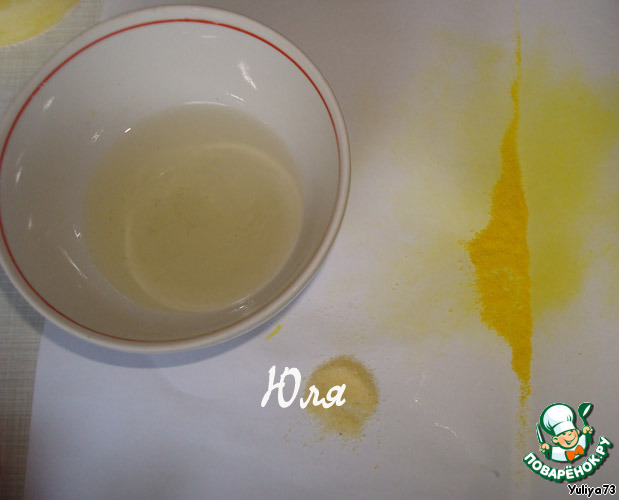 Dip in the egg and semolina, dried.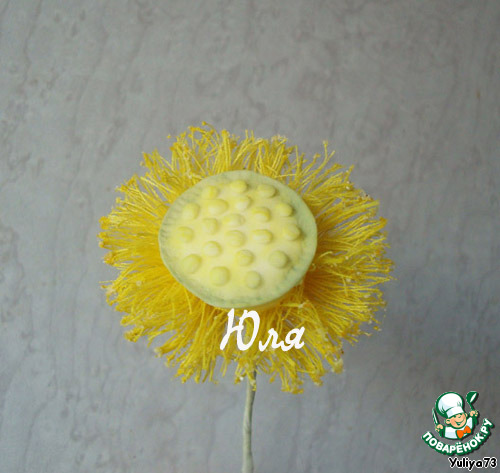 Stamens attached to the core, it is possible for the egg to stick, you can tape the duct tape.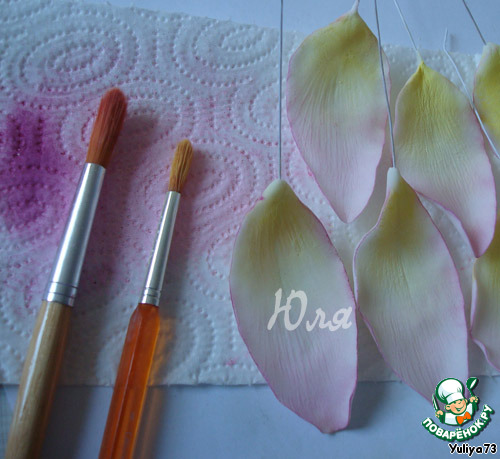 When the petals dried, tatanium their powder coating, or can you just paste to tint slightly pink color.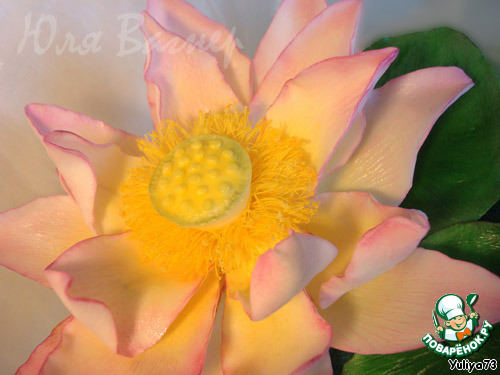 Then the petals primitives-to-heart with floral tape or regular adhesive tape, cutting it into small strips.