Description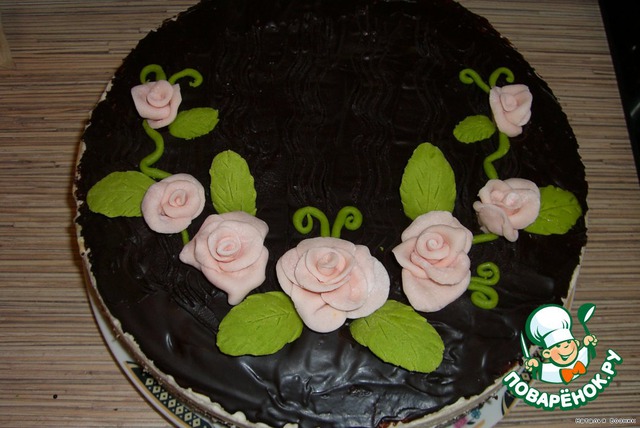 At the request of the cook lay flowers to the cake chocolate with a cheese souffle... and not only...
Ingredients
1 tsp

200 g

15 piece
//= Yii::t('app', 'Total calories: ') . $recipe['ingredients']['total_calories'] ?>
Cooking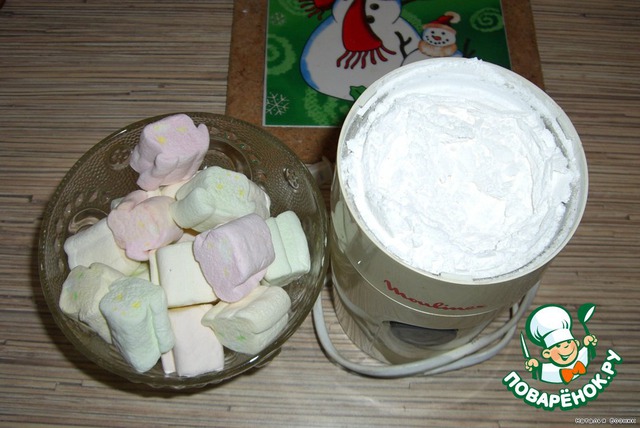 Here's what you need!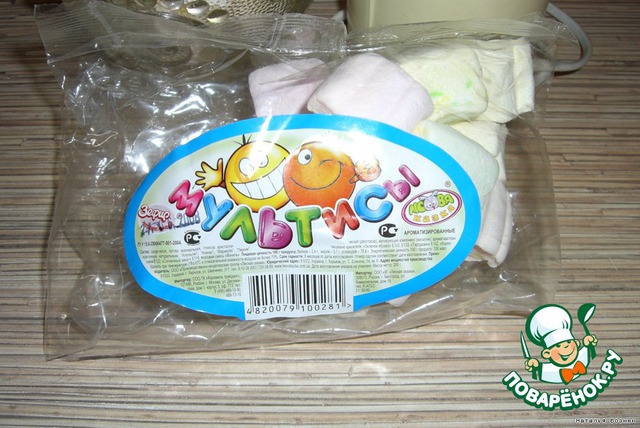 Here's how marshmallows sounds on the labels of our producers--such a liquid marshmallows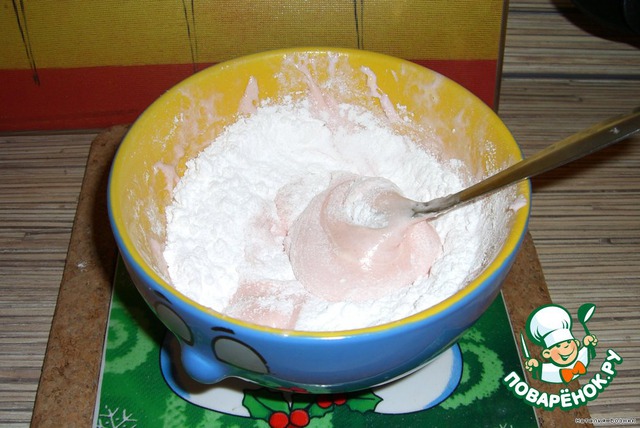 zefirchik oil - I selected pink - melt in microwave oven +Then add the powder and kneading the dough+++a few drops of lemon juice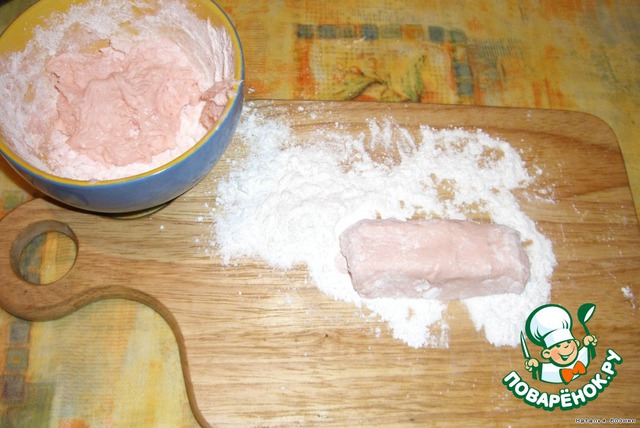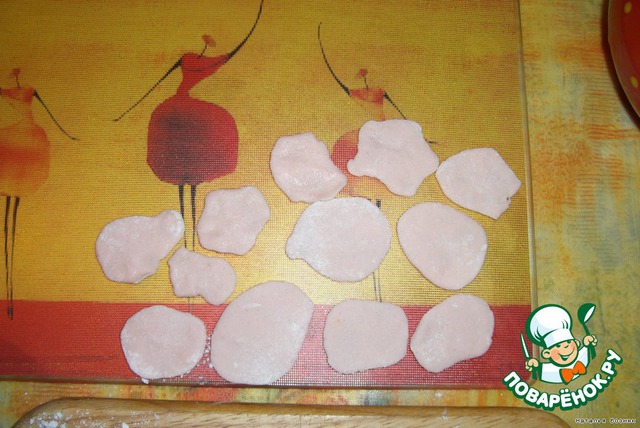 A little putty may stick to hands, then you need to pour the powdered sugar (like flour for making dumplings-dumplings) technique is the same, only lepeshechki very small and thin, and the thinner the edge, the sleeker will be roses from petals collected roses (who have not tried never, suggest to practice on the clay - and the kids will be happy)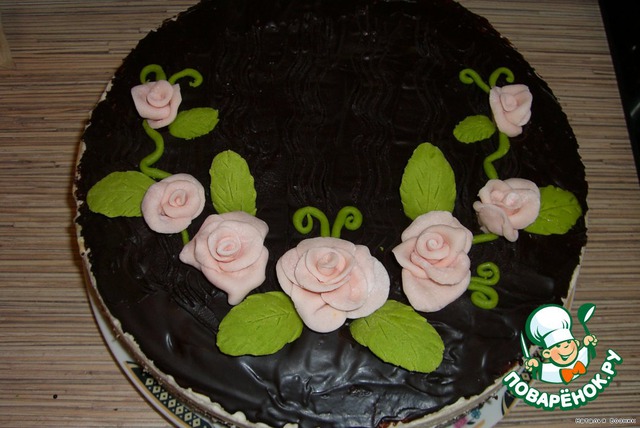 A pink turned pink marshmallows, but for the green I added a little food dye and leaves are formed the same, oval, knife painted streaks of Molded product should be slightly dry, so the mastic can be prepared for a day or two before making the cake..