Description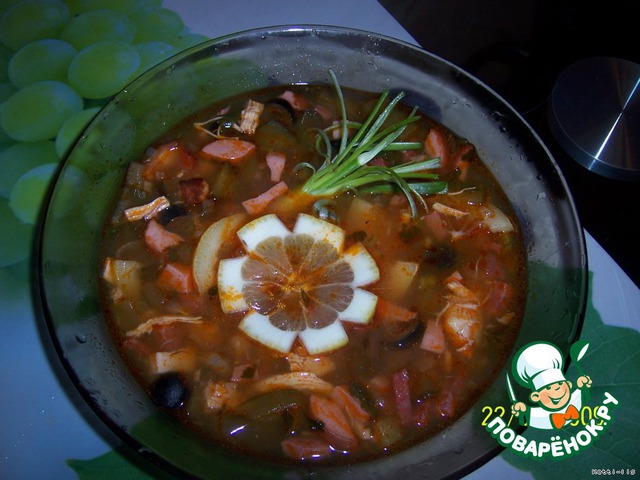 In the midst of Post I want to provide for Your consideration the recipe for meat Solyanka))) I, as always, break all the rules. Wanted to submit Lenten recipe, but then I thought it was boring. So show your solyanochku. I always cook it in broth from chicken Breasts. It is not greasy and tasty. Never add potatoes. It's a hodgepodge, not potato soup. Try when cooking, stick to the classics, but bring your.
Ingredients
0.5 can

2 Tbsp

100 g

200 g

2 piece

100 g

70 g

3 piece

200 g

3 piece

50 g
//= Yii::t('app', 'Total calories: ') . $recipe['ingredients']['total_calories'] ?>
Cooking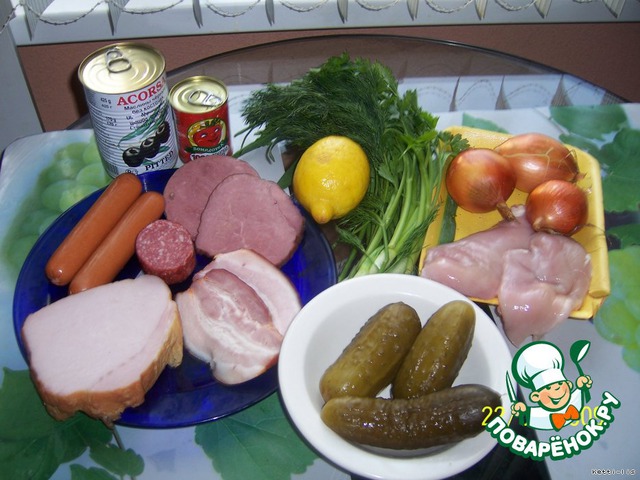 Here's the food. A little of everything. Set of products is very approximate in terms of meats, there buy what you want, the more varied will be the better.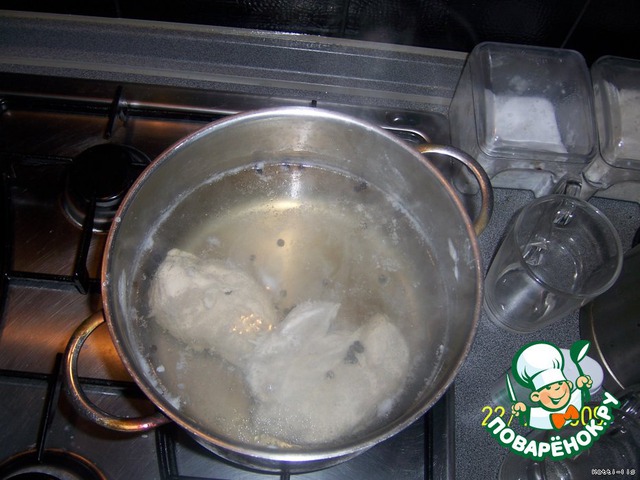 First, put to boil chicken Breasts with Bay leaf and pepper peas.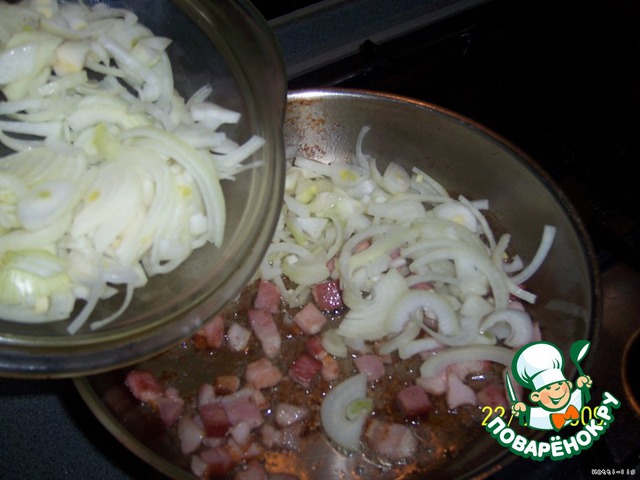 Meanwhile, cut the bacon cubes, throw into a pan and add chopped onion.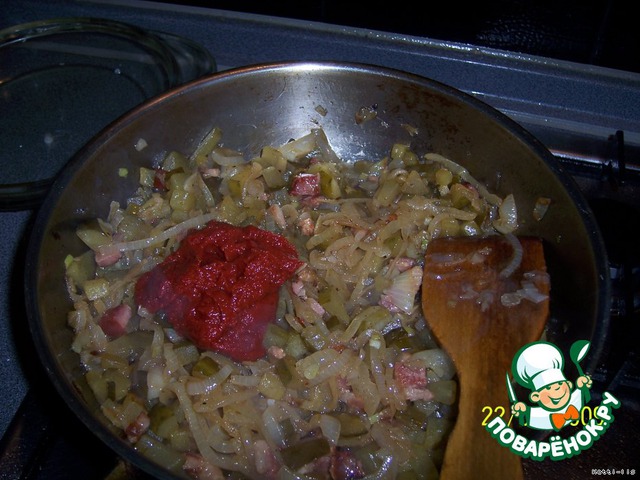 When all protushitsya a bit and "grabs" will add the tomato paste and cucumbers, leave to stew for another 15 minutes approximately.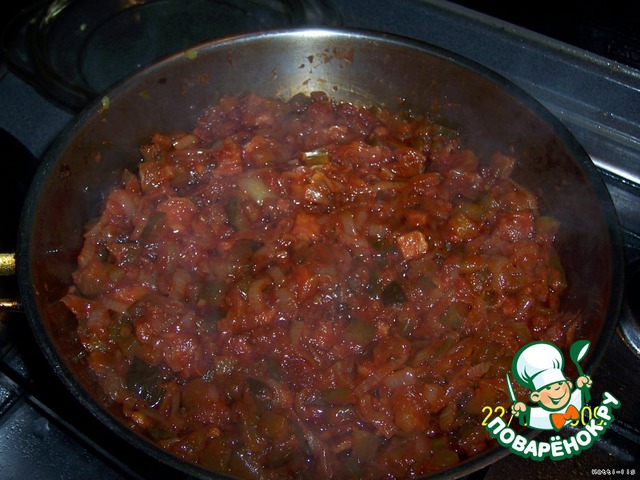 But in the end, this segarock should be.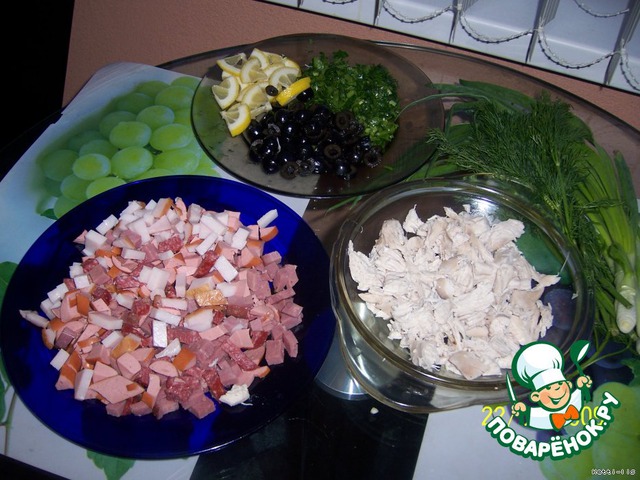 Strain the broth, to postpone breast, the broth, add zazharku. Meats cut into cubes, chicken Breasts apart into strips and also cut. Olives, herbs and lemon too.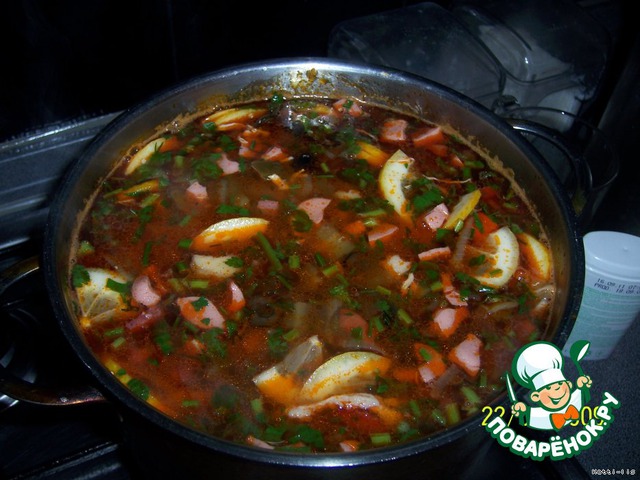 In a pan, add sliced. Boil for 10-15 minutes, then the olives and lemon with herbs. Another five minutes on the stove, not peredergivaete.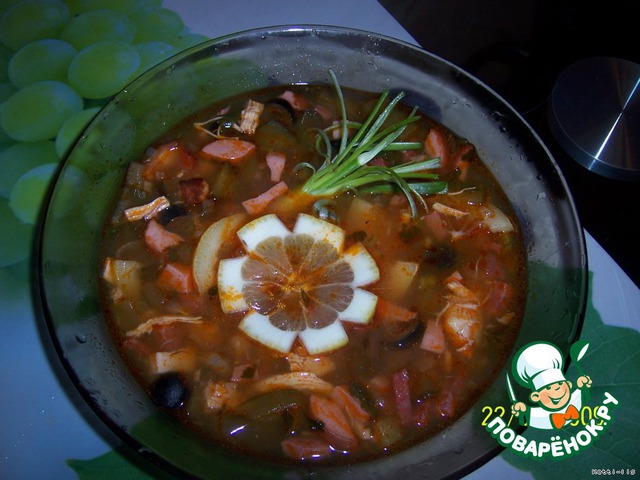 Solyanochka ready. Although, I think it's better to have in a day. It needs to infuse. You can submit sour cream, who he loves, I'm here without her eating. And I also want to say that the bag most importantly - a variety of meat products. The best option to come in the super-market and ask them to cut one piece from all kinds of sausages and smoked meats. The result will come a very large variety, but for a total amount of 100 rubles. Today I used what I had lying around in the fridge. But overall, this is a very tasty soup, especially during Lent))) good Luck my friends.