Description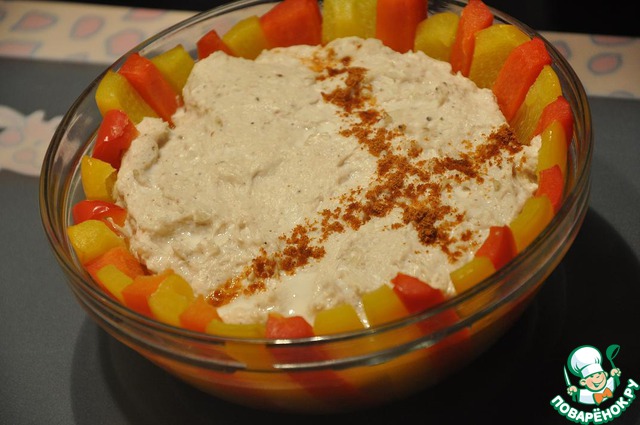 I love this recipe not only easy to prepare but also a light pleasant taste. Another attempt to paint snow bright spring colors)
Ingredients
400 g

2 piece

100 g

1 piece

1 piece
Cooking
Chicken fillet, remove fat, cut into pieces. Put in blender and chop into mincemeat. Ready stuffing never use. I want to be confident that it, therefore, only itself) Add in chicken, onion, egg, salt, pepper and nutmeg, whisk again.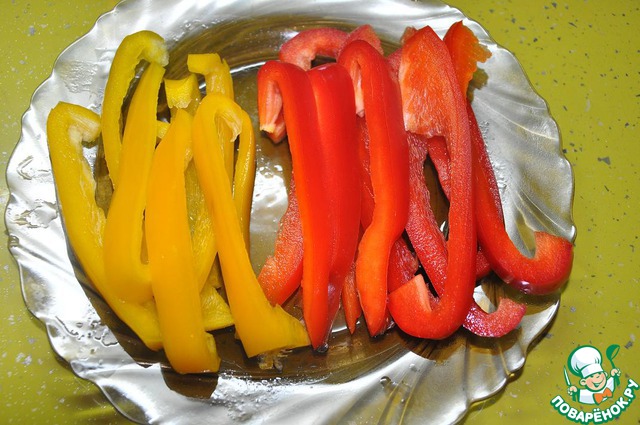 Sweet pepper wash, remove the core, cut into strips about the same width.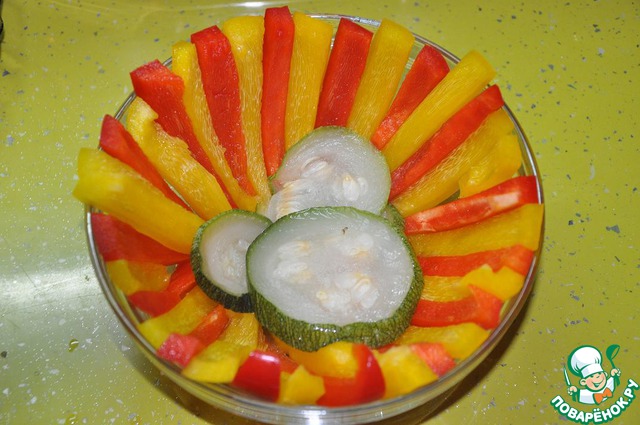 Spread in the form of pepper stripes alternately red and yellow. On the bottom put circles of pub.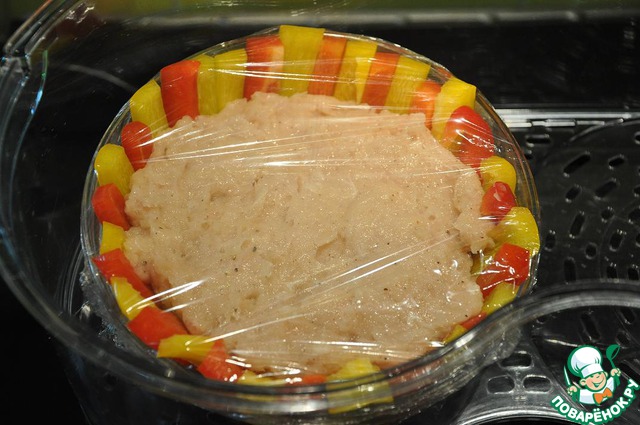 In the basket put the stuffing. Cover with cling film and put in a steamer for 35 min.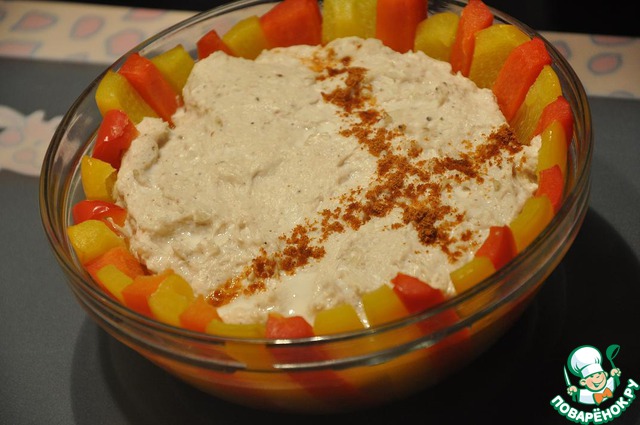 Take out, remove the foil, allow to stand for 5 minutes. Decorate with paprika.