Description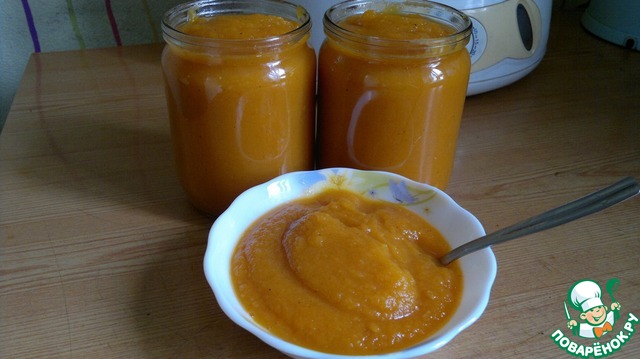 Squash caviar for lazy people, and very tasty and prepared with the least effort!
Ingredients
1 piece

2 piece

3 piece

2 piece

2 tsp

4 tsp

1 piece

2 Tbsp
Cooking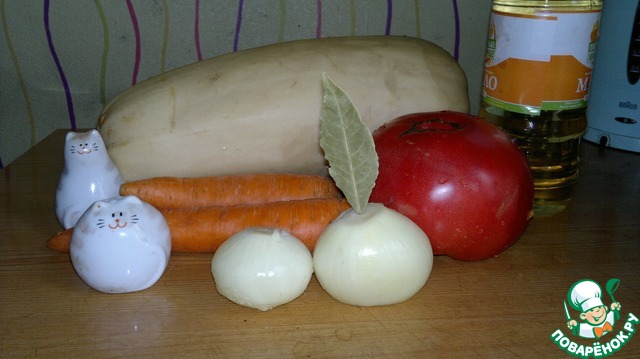 Hello, dear friends! I want to introduce you a recipe of the beloved squash caviar. This recipe dictated, on the one hand my laziness, Yes, Yes,-laziness to natiranie and makarasana vegetables, and on the other hand, I don't like salads with plenty of oil (sauté separately the onions, carrots, zucchini, etc...) As a rule, squash caviar is made last of all the summer dishes of the tavern, when we all ate this wonderful vegetable, remain large, overgrown ... and in General all the summer harvesting and slicing salads for the winter got. Maybe there are similar recipes, but this one is invented by me personally. So: take with a large zucchini, peel, cut into 4 pieces, remove seeds. ( The proportions of the components can be varied to taste). 2 tomatoes, 3 carrots, 2 onions, add bell pepper (do take the entire collection of what like).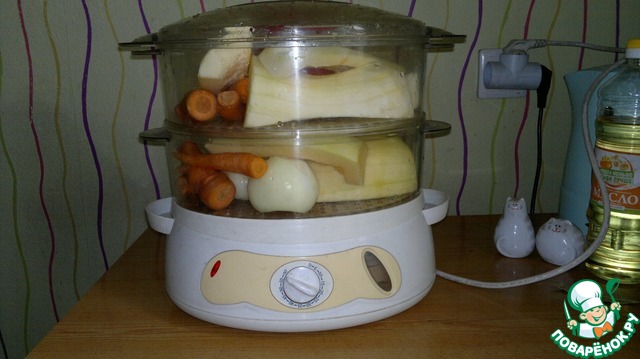 Put all the vegetables in a steamer (even if everything will fit) as I have, don't worry, everything is cooked. Turn on the steamer for 1 hour 15min.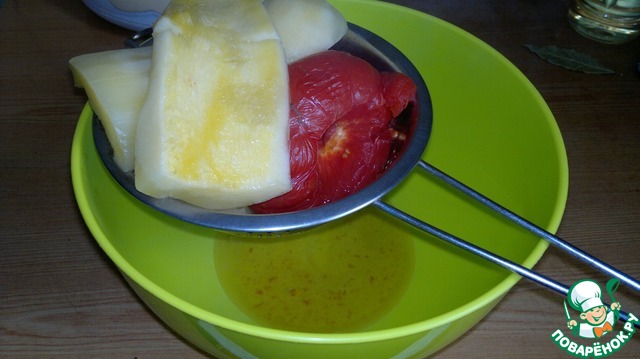 All prototiles! What would the caviar was not liquid possible for some time to put the vegetables in a colander to glass excess fluid (stecchi vegetable broth can be used anywhere else)
Then punched all the vegetables in a blender, add salt sugar spices (if densely you can add liquid stecchi with vegetables) (who needs vinegar, vegetable oil), bring to a boil stirring constantly (be careful!!! Will "spit")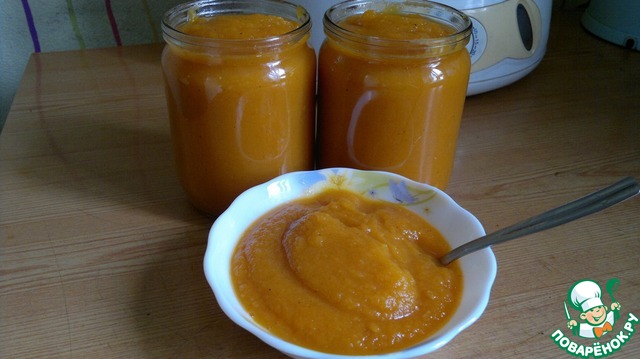 Brand diet ikorochkoy ready (and without oil - as you wish) Like the recipe couldn't be simpler. Bon appetit!