Description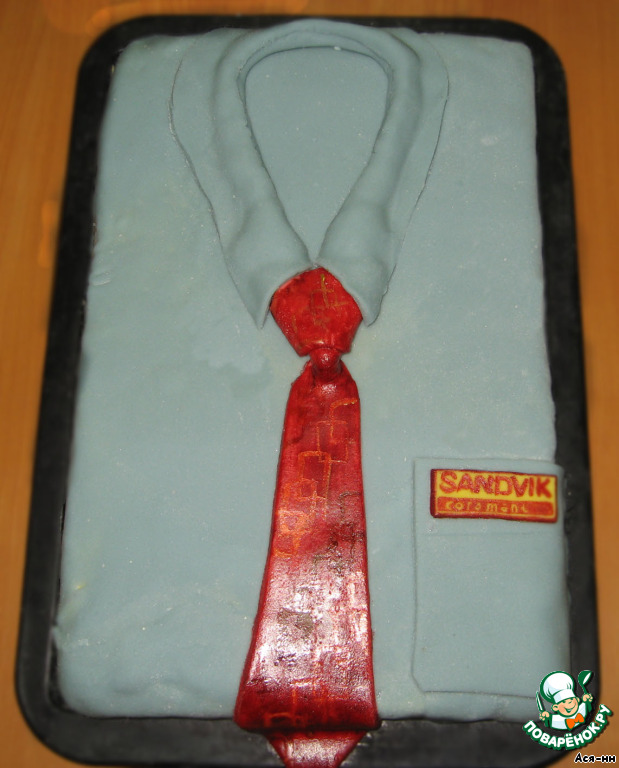 A variant design of the cake for men. Made this cake for my husband's office shirt color and design tie - brand.
Ingredients
1.85 kg
//= Yii::t('app', 'Total calories: ') . $recipe['ingredients']['total_calories'] ?>
Cooking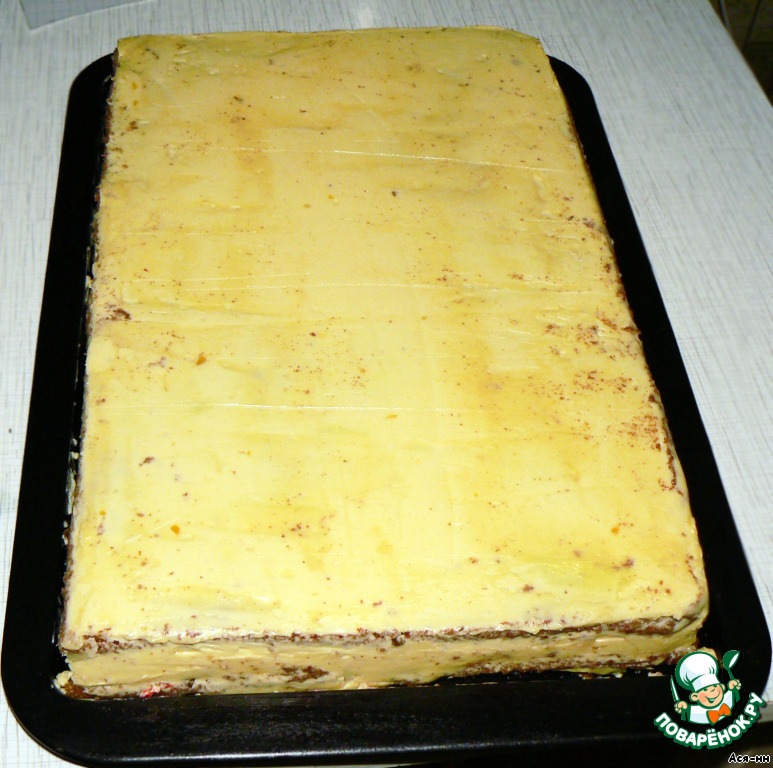 Align the cake with butter cream and put in the refrigerator to cream froze.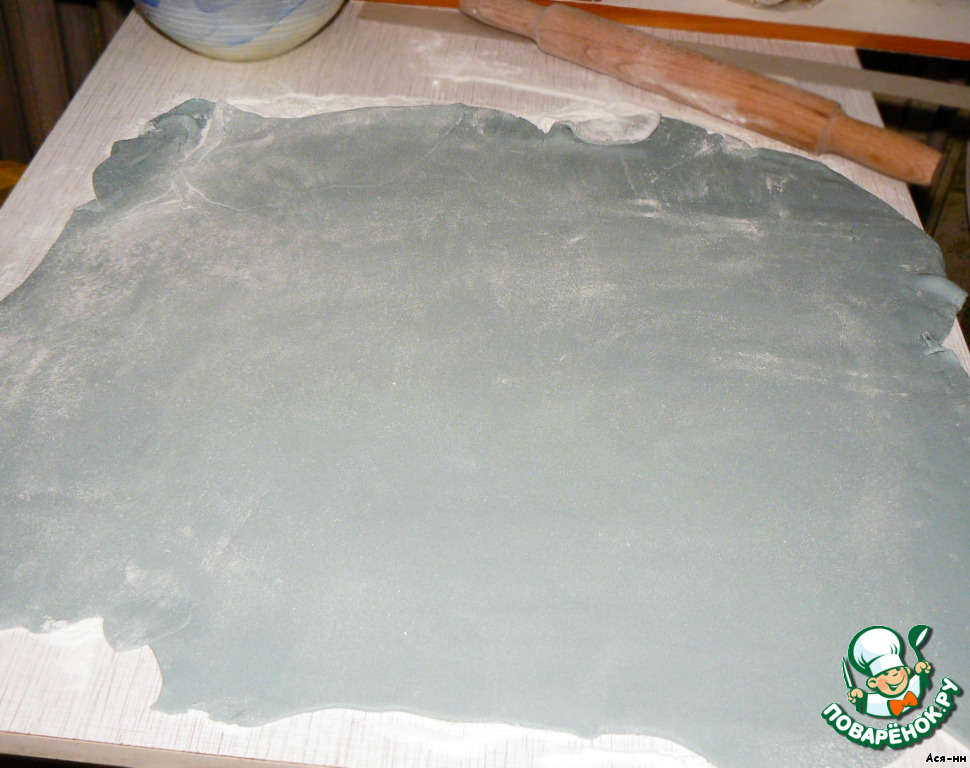 Blue paste rolled into a bed which size should cover the cake completely.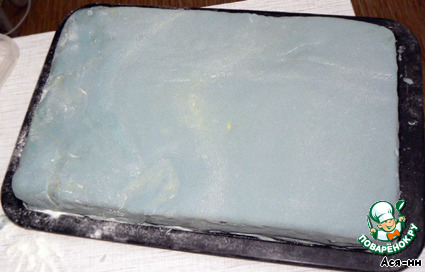 Mastic put on the cake and flatten it across the surface. I turned out not ideal, but in the end, it made the fondant like fabric.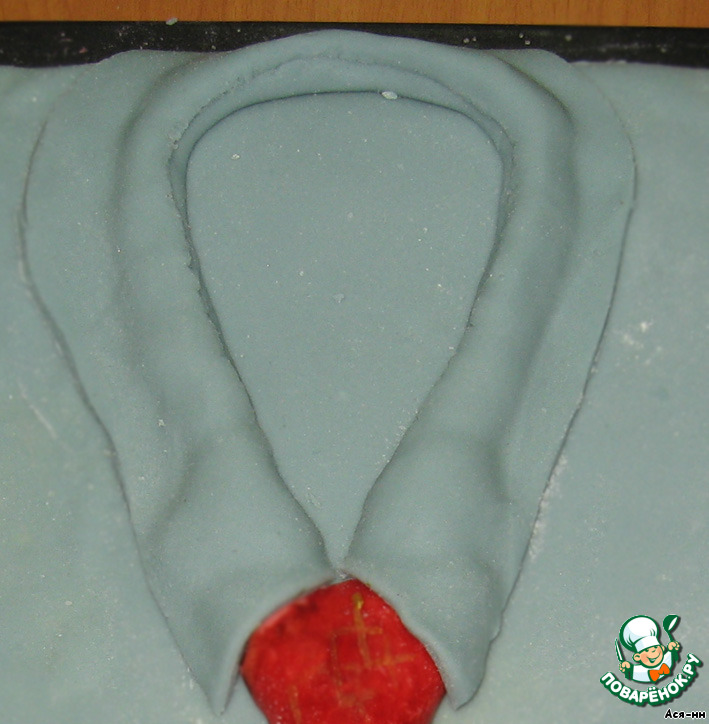 Detailed pictures, unfortunately no. The remains of a blue postmark again roll out the layer, cut out the collar in the form of a horseshoe and the square for the pocket. Then twist the harness with a diameter of 1-2cm in length on the inner side of the collar and spread it on the cake top to attach the collar. So, in the end turned out.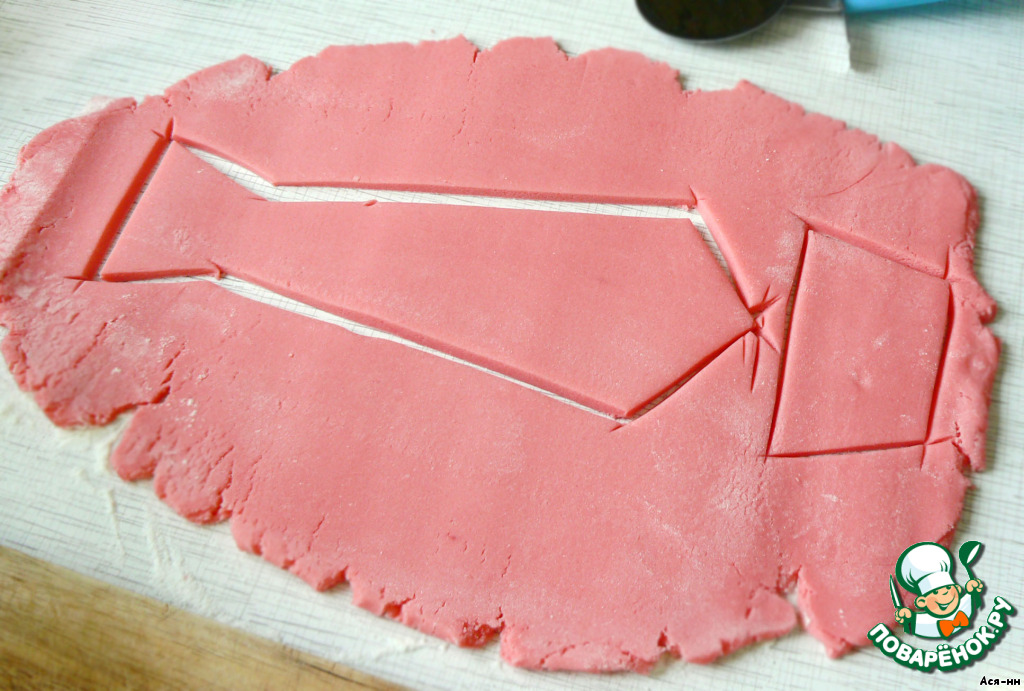 Roll out the fondant for the tie, in my case, pink. Cut 2 pieces for him.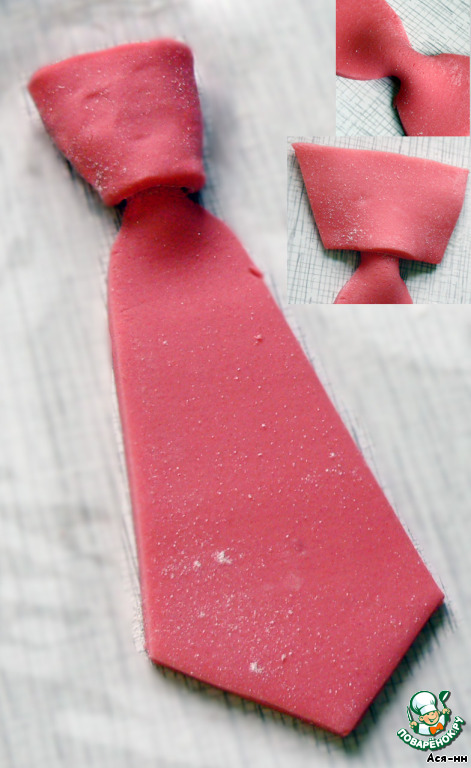 Gently zasiyaet neck tie imposed by the second part and formed to surround unit. Ready tie I painted additional dyes to get the desired effect.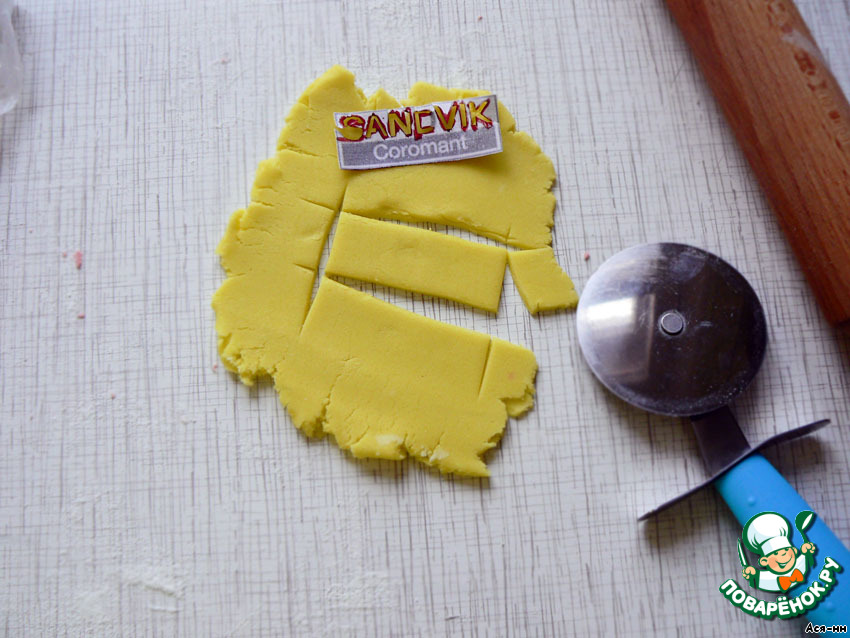 Roll out the fondant for the label (I have yellow), cut a plate the right size.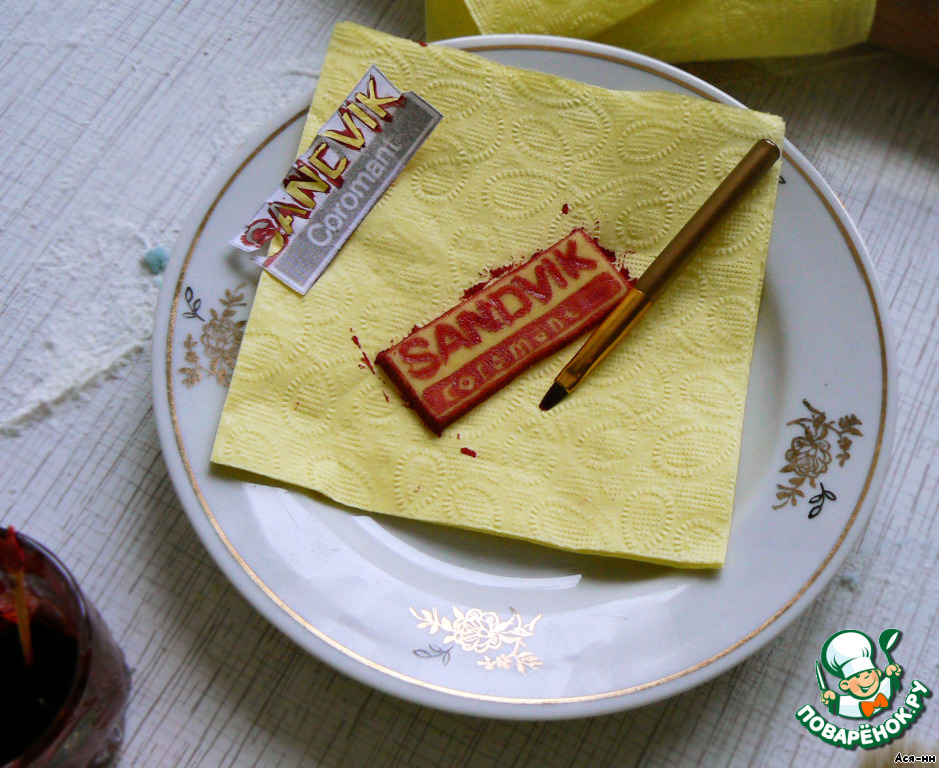 Stencil paint the label paint.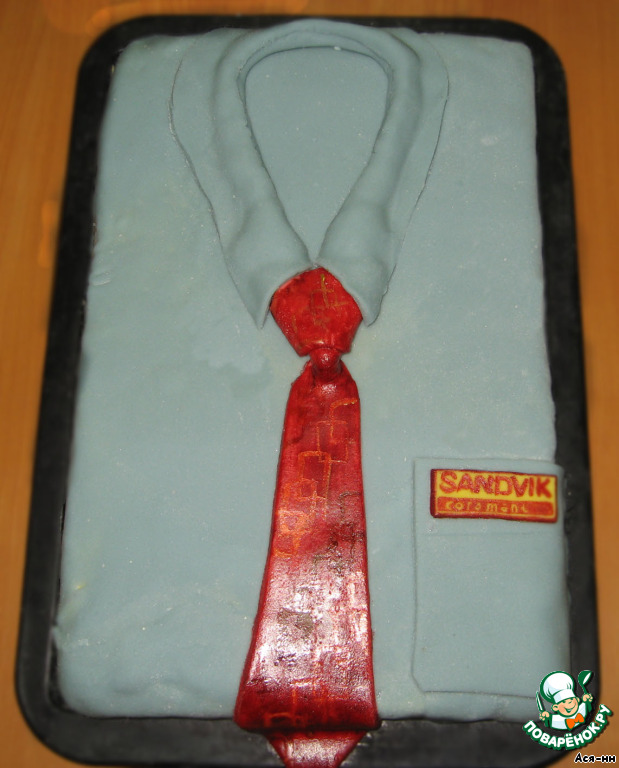 Placed on a cake tie so that the knot is slightly hiding under the collar. Then attach the side pocket and glue it on the label. The cake is ready. Did his husband to the office, they decided that custom. Although, I think over time I will continue working with the mastic. And so, this is my third cake from her.