Description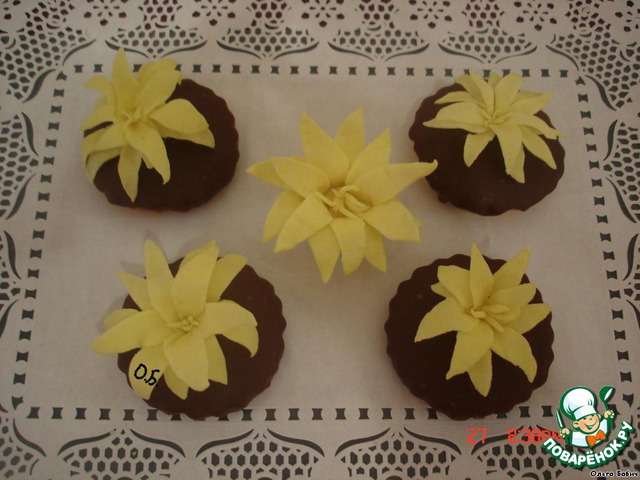 I promised I will show how to make flowers on the cake. Today I made these or about these flowers from mastic, the meaning is the same! Ask a Pro not to judge, I'm just learning!
Ingredients
150 g

1 piece
//= Yii::t('app', 'Total calories: ') . $recipe['ingredients']['total_calories'] ?>
Cooking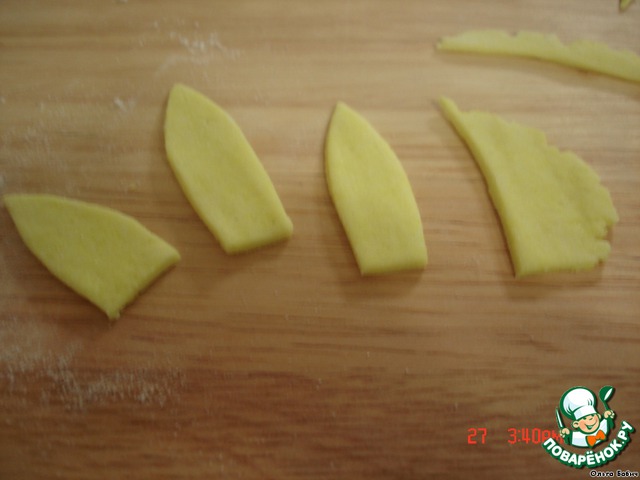 Paste roll out and cut out the likeness of petals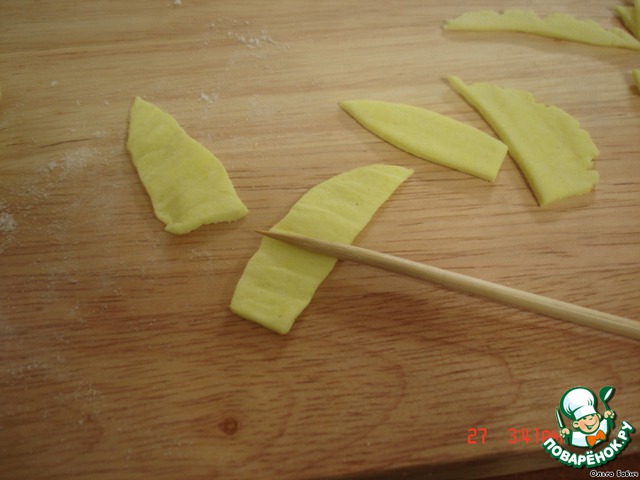 Skewer to hold the edges of the leaf with 2 sides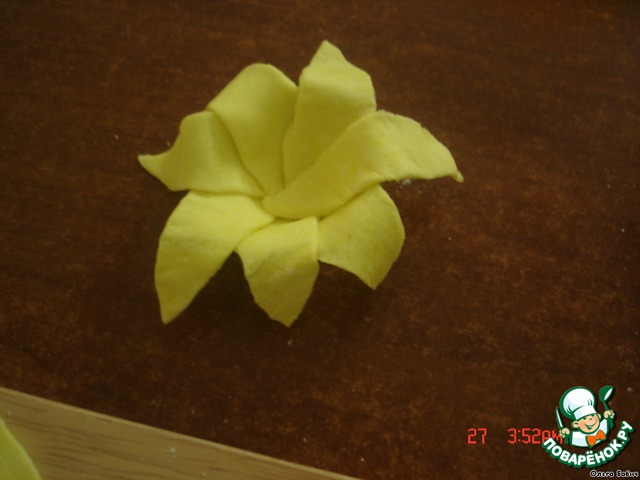 Begin to lay the leaves on foil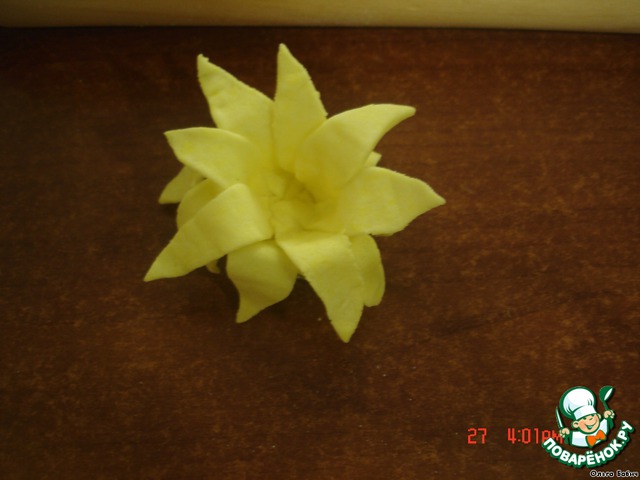 Do the 2nd row, staggered stacking leaves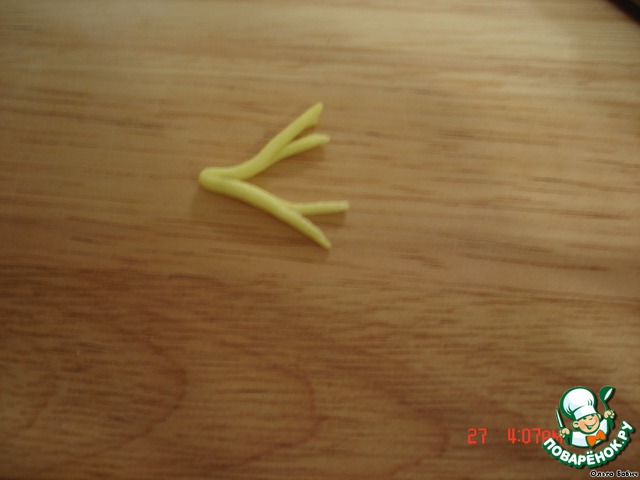 Do stamens - just thin fingers unrolled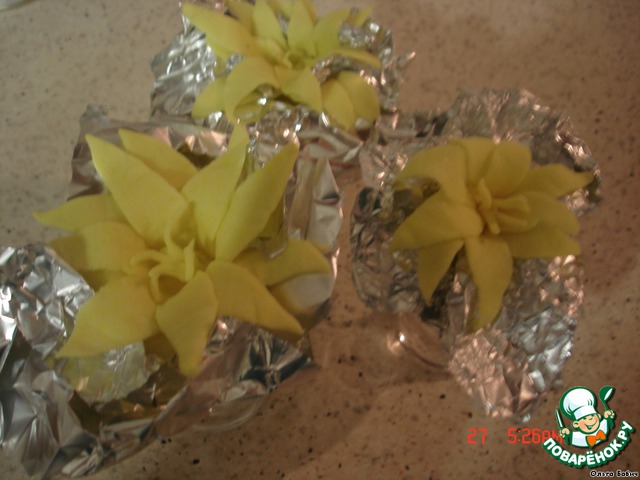 Insert in the middle, are now required to release our leaves of paper (I did it with foil), or they will stick! Protein we need for the gluing together of the leaves. Beat with a fork protein and brush to coat the joints of the leaves.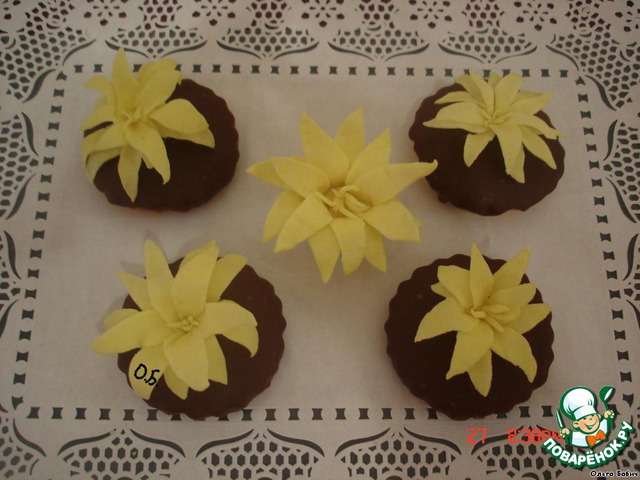 To give have to dry! Atomu is how I did the colors of the pear! Thinly sliced with a slicer, and has proverila in syrup 1 minutes, then refreshed it beet juice and a few drops of food coloring, put it on a napkin, gave to drain the syrup and also on the foil put. Then moved to the cake neatly and covered with gelatin (do for all fruits) http://www.povarenok.ru/recipes/show/39082/