Description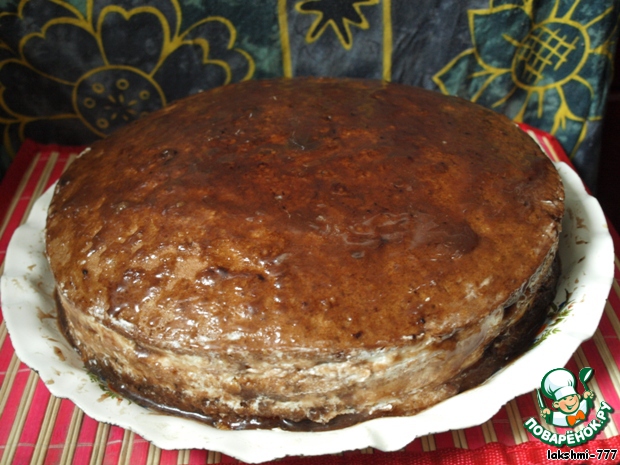 've been wanting to share this recipe, but all the time is not enough. Today had a free moment, post the recipe on your court. Incredibly delicious cake for lovers of sweet sour. And cream semolina! Try it!
Ingredients
410 g

60 g

3 piece

160 g

1.5 cup

1 tsp

4 tsp

2 cup

2 Tbsp

1 piece
Cooking
Prepare the cakes (for the cake need to bake the cake 2). Butter and margarine to melt, add sugar and stir. Beat the eggs and add to the mixture, and then to repay soda vinegar. Add a Cup of flour.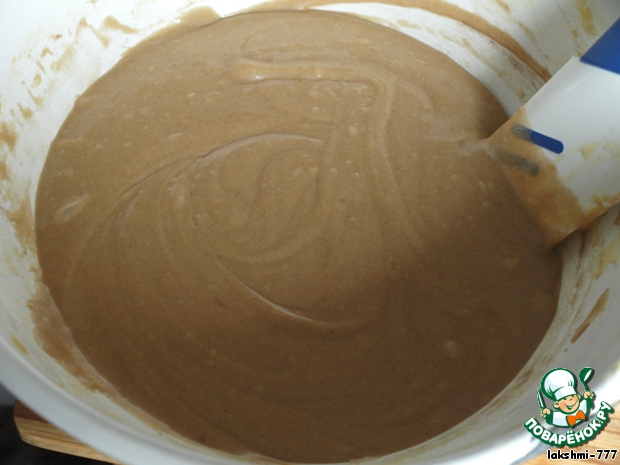 Also to do with the second layer, only add the cocoa.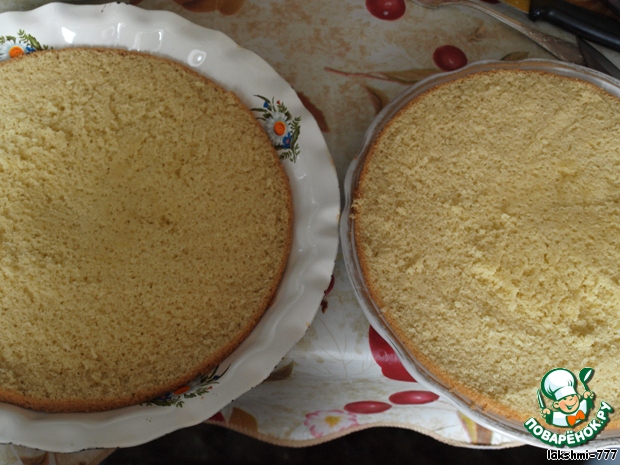 Bake 2 Korzh: light and dark. Then, the resulting cakes cut lengthwise to make total of 4 layers - 2 light and 2 dark.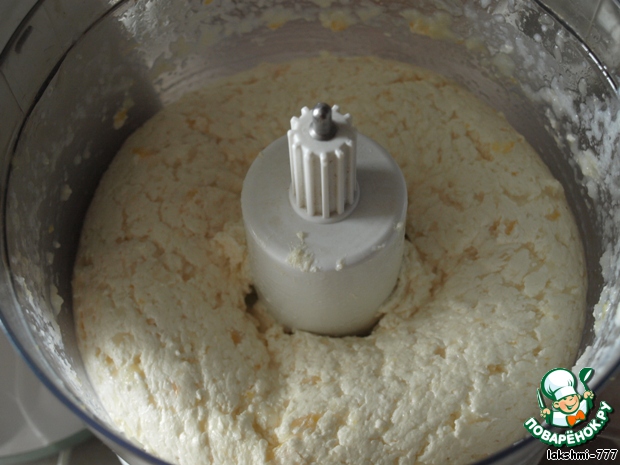 Prepare the cream. RUB the butter with the sugar. Cook the semolina: 2 cups of milk and 2 tablespoons of semolina. To fill the semolina in a thin stream into the hot, but not boiling milk and stirring continuously. Even when the porridge is finished and the gas underneath it is turned off, the mess still need 3-4 minutes to stir. When the porridge will be no lumps, we don't need the cream! Porridge to cool and mix with oil mixture. Grate the lemon zest (I crushed in a food processor, removing lemon seeds). Mix all the ingredients and beat well. Put in refrigerator for 20-30 minutes.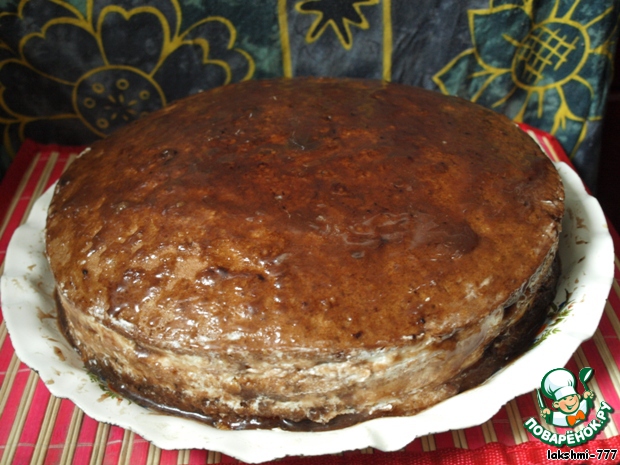 Cakes sandwiching cream, alternating light with dark. Prepare the glaze. Milk, cocoa, sugar and butter to melt on low heat and warm to lubricate the top of the cake and sides. Decorate as desired.