Description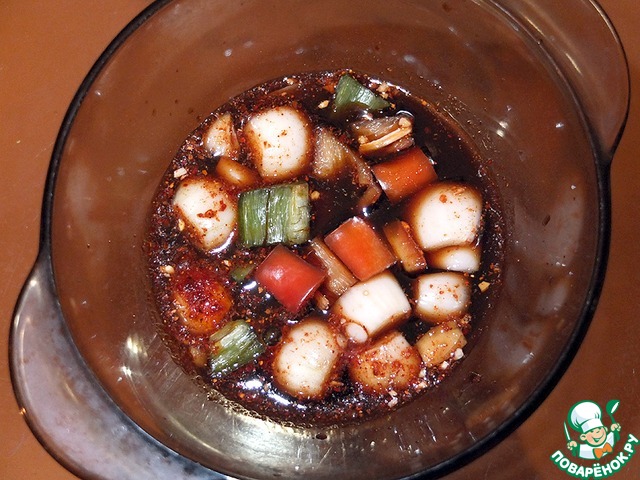 Many are familiar with simple (Uzbek) manti with pumpkin and meat and/or onions. Offer cooks a bit to broaden my horizons and meet manta rays (Mandu) in the Korean style, using yeast dough
Ingredients
1 tsp

2 tsp

0.5 tsp

2 Tbsp

500 g

0.5 cup

0.25 cup

0.75 cup

0.75 cup

1 cup

200 g

0.3 cup

2 Tbsp

2 tsp

1 tsp

0.5 piece
Cooking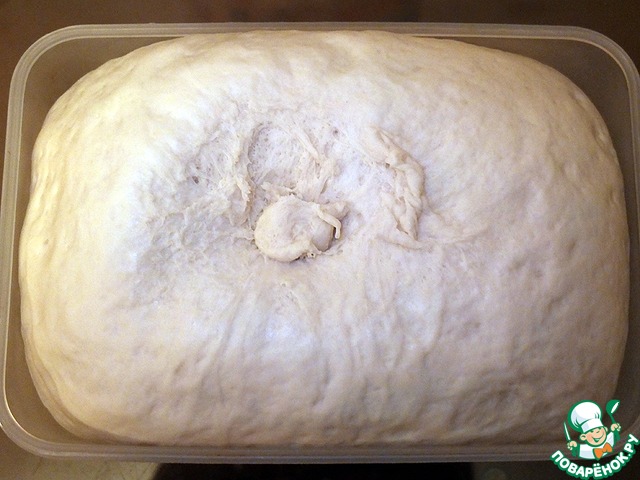 Let's start with the dough. In a Cup of warm water dissolve the yeast with the sugar, the rise in the cap dissolve in a mixture of salt and vegetable oil. Add the mixture to the flour and knead soft dough. When the dough is ready, punch down and let rise again.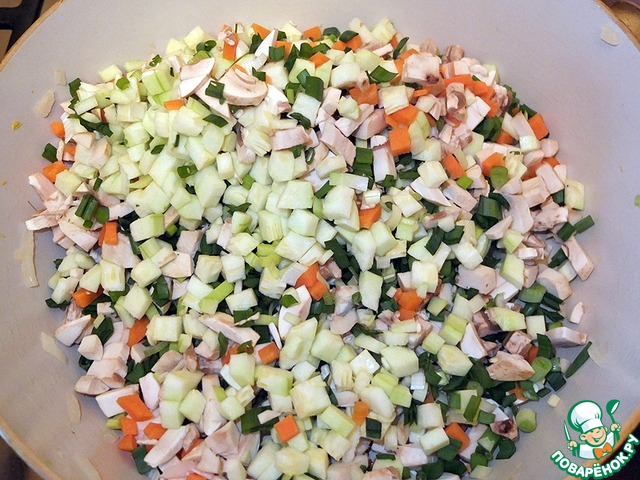 Vegetables finely chopped, salt (½ tsp), stir and set aside for 10 minutes. 200 grams minced pork fat to fill ½ tsp soy sauce, 1 clove minced garlic, ½ tsp of sesame oil and black pepper to taste and set aside for 10 minutes. Vegetables, wring out the excess moisture and fry a few minutes in a small amount of vegetable oil.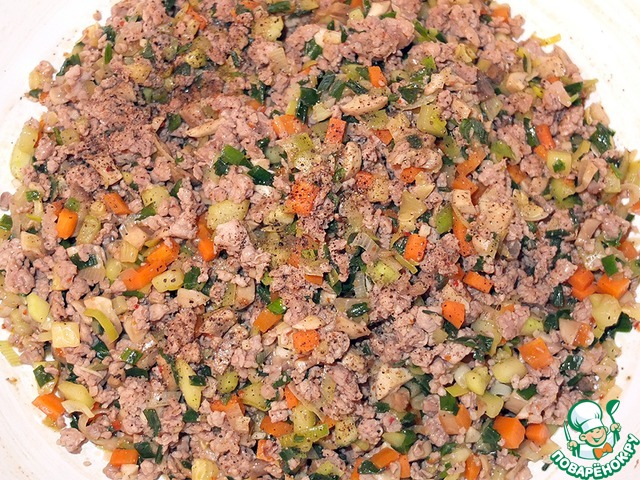 Separately fry the marinated pork until soft. To combine the sauteed vegetables and ground pork.
Ebonite the dough again, divide it into portion pieces (at ~16 pieces approx) and podocyte into balls. Roll out each ball about four inches in diameter with a bulge in the center. Spread 2-3 tablespoons of the filling formed by the favorite way, and laid in mentovku. Before putting steam, the rolls should be allowed to stand for 15-20 minutes. Soar 20-25 minutes, since the filling is almost ready.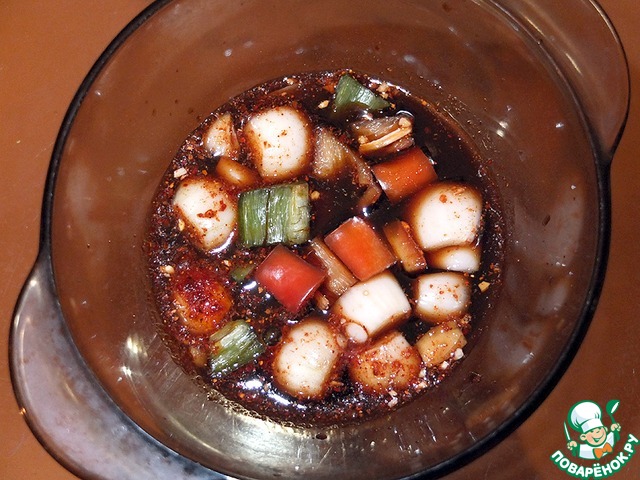 Don't forget the dipping sauce, he needs time to brew. Soy sauce mixed with rice vinegar and sugar, add to the sauce the chopped onion and pepper, add a couple of teaspoons of roasted sesame seeds and garlic (fresh chopped or dry flakes)