Description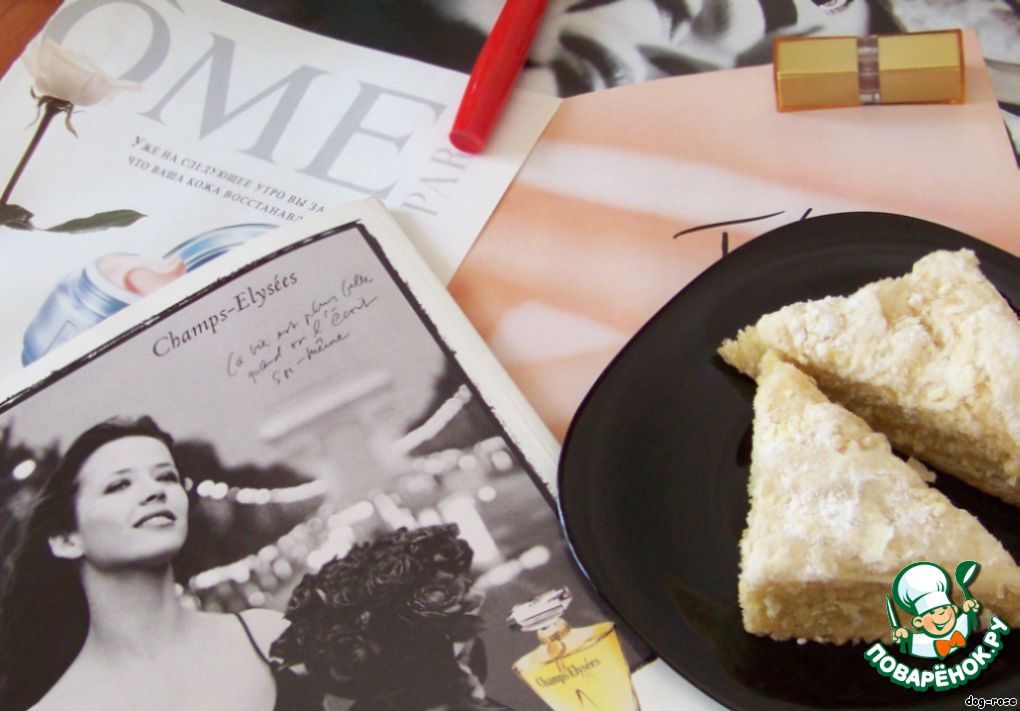 Once in France, far in 1679, published the world's first fashion magazine "Mercure galant dedie a Monseigneur Le Dauphin". His homeland – the city of Lyon. The first article in a first fashion magazine was dedicated to the wedding of Princess Marie-Louise of Orleans with the king of Spain, Charles II. And the first fashionable picture in this magazine is the image of the bride suit. Thus, France is considered the birthplace of fashion magazines, and Paris is one of the world's fashion capitals. France is a trendsetter in many other areas, including in cooking. Typical French desserts include, in particular, almond pastries – a variety of cakes and pastries. Here are one of the options of a layer cake in the French style.
Ingredients
150 g

125 g

100 g

3 piece

40 g

The dough is flaky unleavened

500 g
Cooking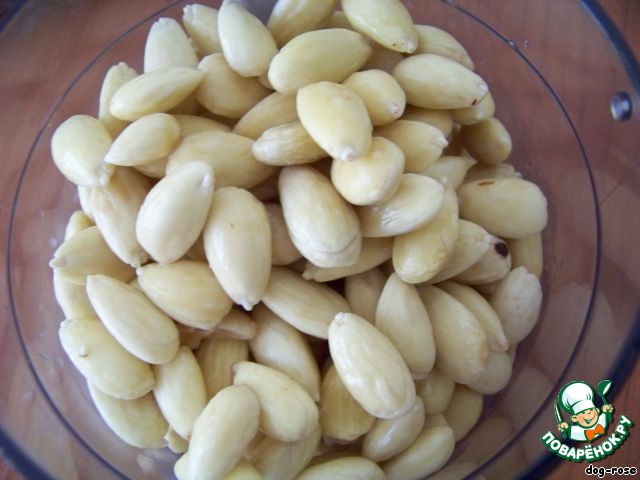 Make the almond filling. Peel the almonds (this fill with boiling water for 5 minutes, after which it can be easily cleaned).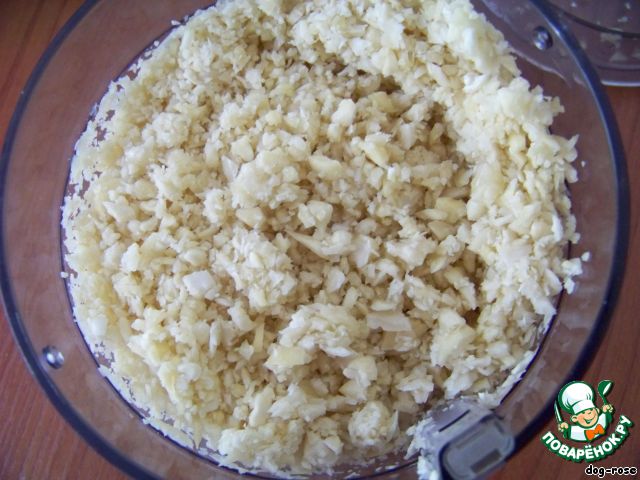 Then grind it.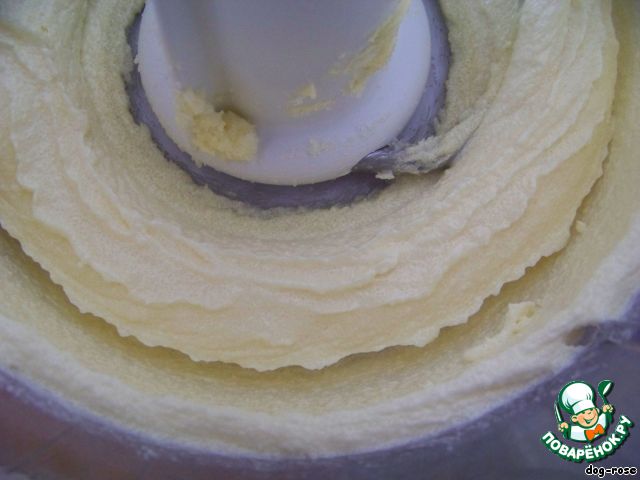 Take butter (it must be room temperature). Hit the mixer along with sugar on low speed, should get the weight, the consistency resembles cream.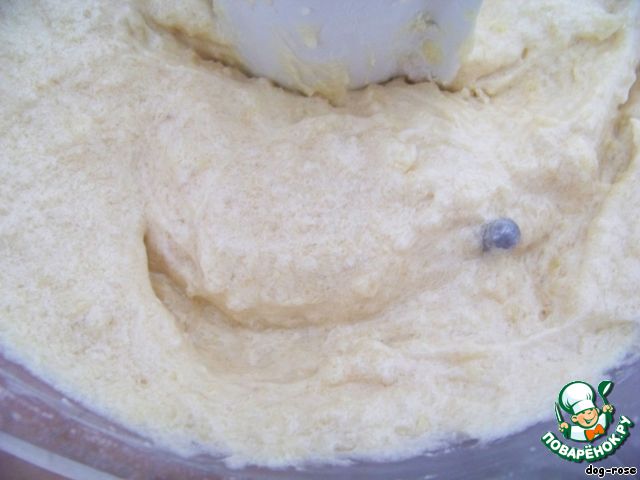 Then, continuing to whisk, add eggs (one at a time, add the next egg only when the mixture is homogeneous). Add the ground almonds and flour.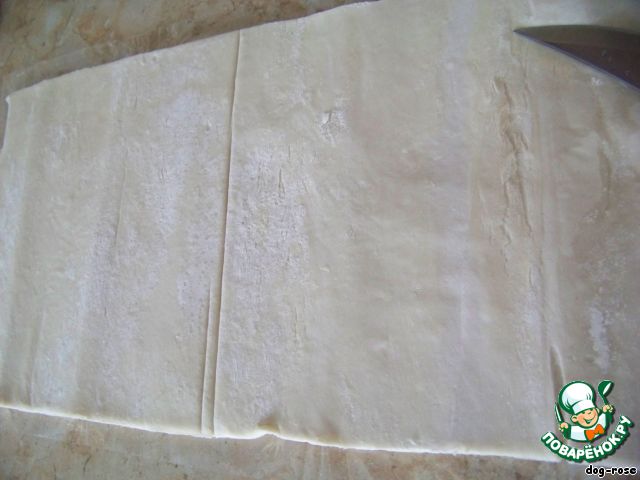 The puff pastry defrost. It is a thin layer, which should be divided into 3 parts.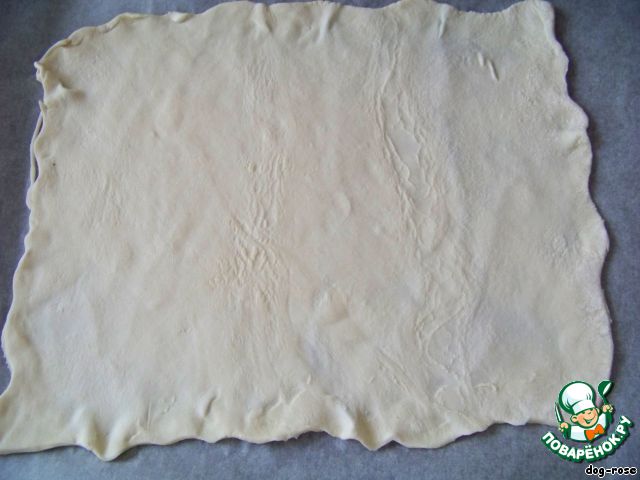 Slightly roll out, turn out rectangular reservoirs about the size of a half baking sheet.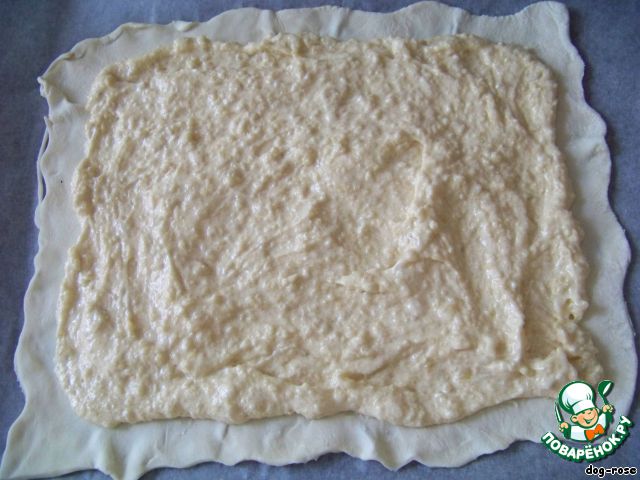 Put on a baking tray lined with baking paper, first layer, spread the half of the almond filling so that the edges of the left edge of a centimeter and a half. Next – a layer of dough, then the second half of the filling, cover with the third pastry sheet. Edges of puff pastry fingers gently compressed, so they stuck together. Don't need to compress much! Otherwise, the test structure is violated, it can not rise. On top of a little prick dough with a fork.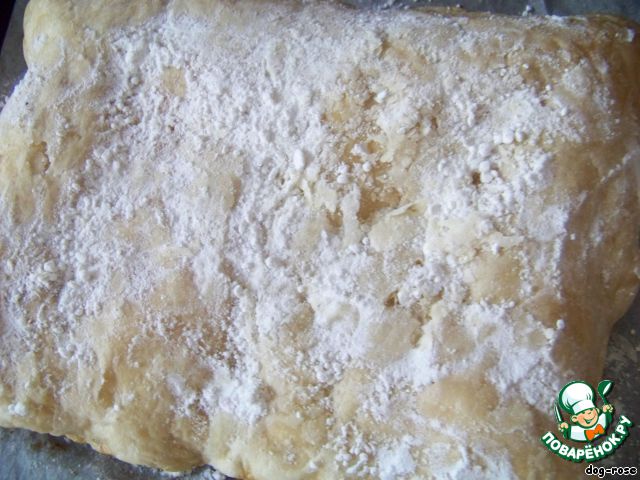 Bake in the oven at a temperature of 200 deg. Approximate baking time – 40 minutes, the baking color should be light brown. A few minutes before readiness sprinkle the cake with powdered sugar.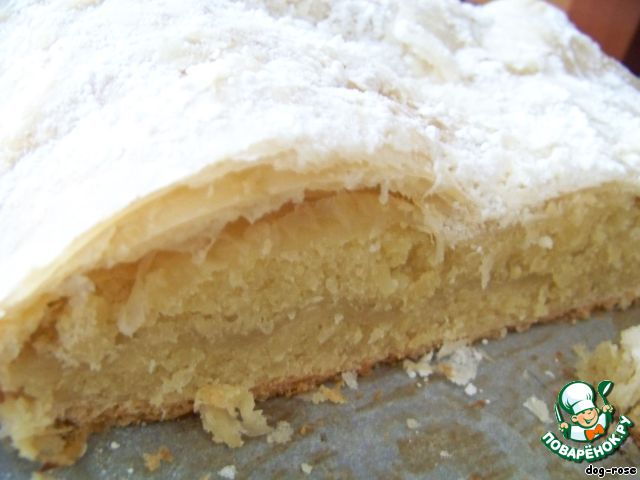 To cut better when the cake has cooled, because the puff pastry is very fragile and delicate.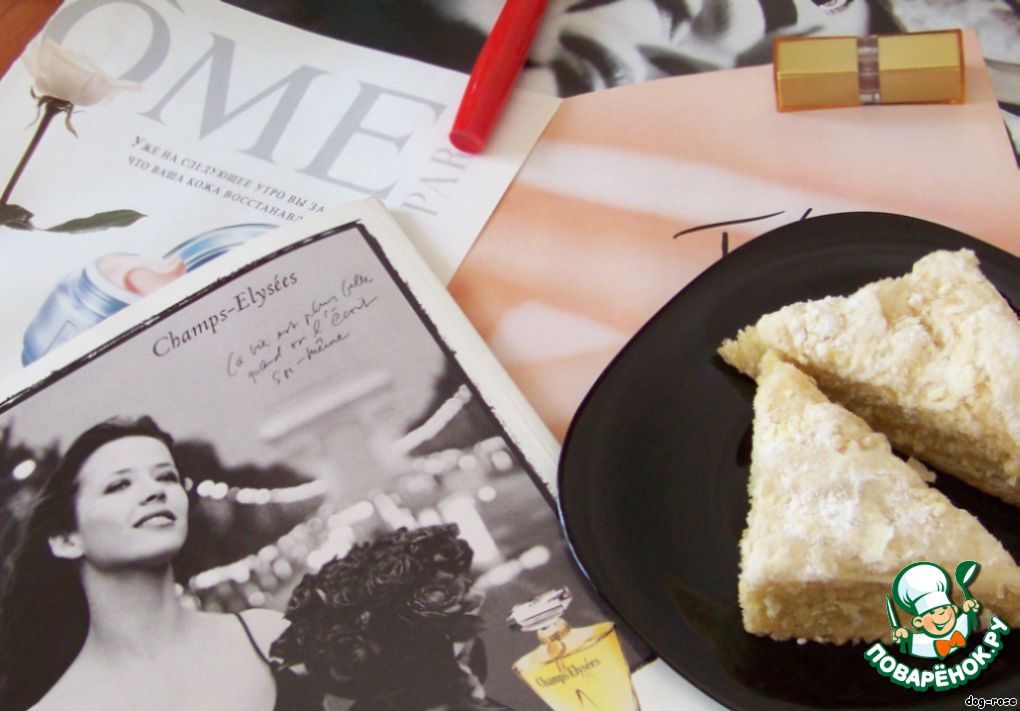 In conclusion, I would like to ask the famous question: why the French, despite the abundance of fine (and not diet) dishes of traditional national cuisine are known for excellent figure. I think the secret is in observing the action. Traditional French serving is one of the smallest in the world, so they can be pampered with a variety of dishes without harm to appearance.