Description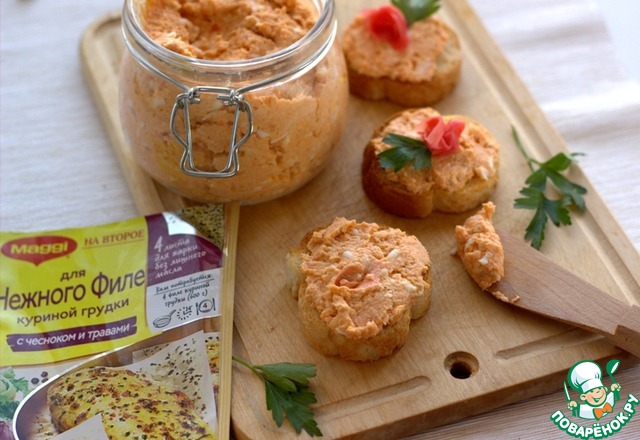 For those who adhere to proper nutrition and healthy lifestyle advise to pay attention to this recipe. In this recipe it's simple and really tasty and healthy!
Ingredients
1 piece

1 piece

2 piece

1 piece

3 piece

1 Tbsp
//= Yii::t('app', 'Total calories: ') . $recipe['ingredients']['total_calories'] ?>
Cooking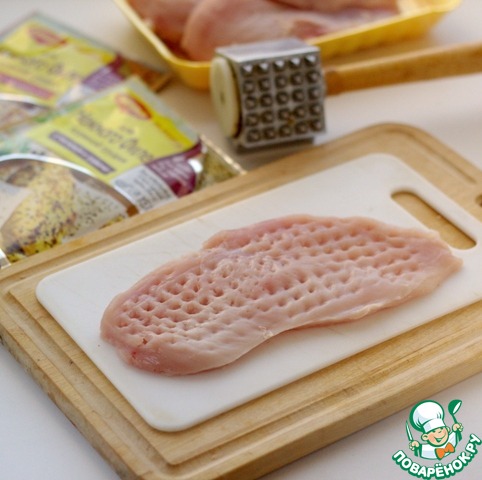 Chicken fillet recapture up to 1.5-2 cm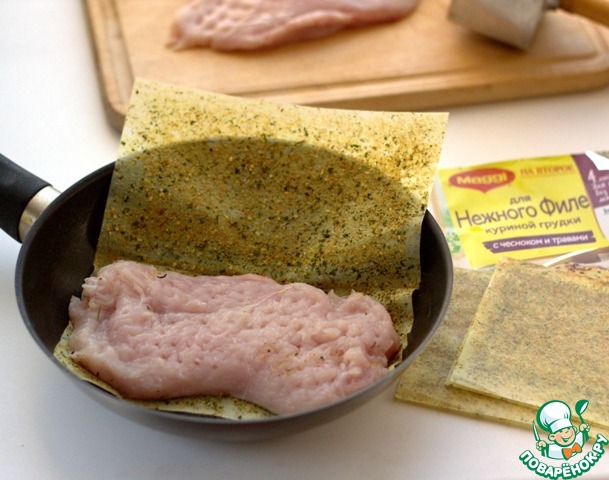 Half sheet for frying seasoning Maggi put one chicken breast, cover the second half of the sheet and press the top hand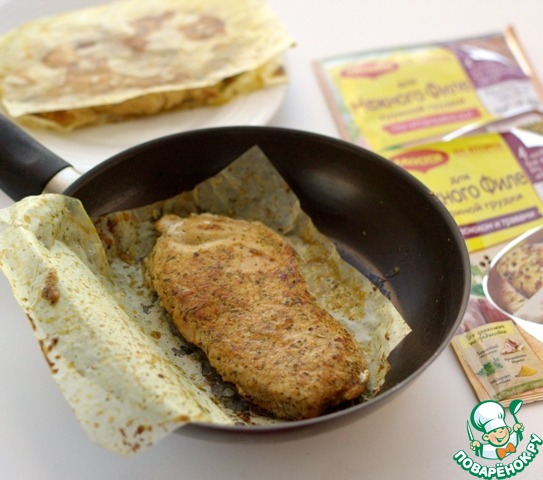 On a heated pan without oil and fry for 5-7 minutes on low heat. Turn off the fire, the pan cover with a lid, allow to cool chicken breast.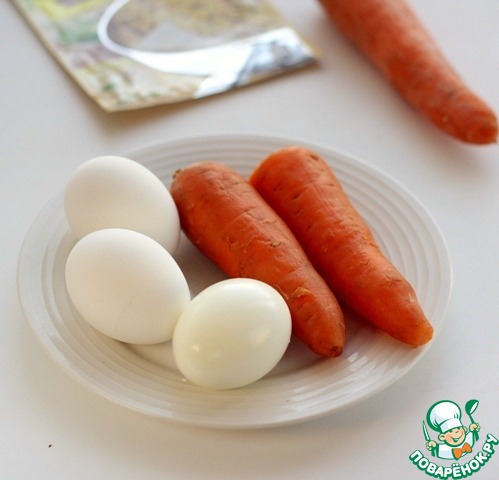 While the brisket is cooling, boil the carrots in salted water with 1 Bay leaf and a few grains of allspice. Prepared carrots to cool in the water in which it cooked. To boil eggs.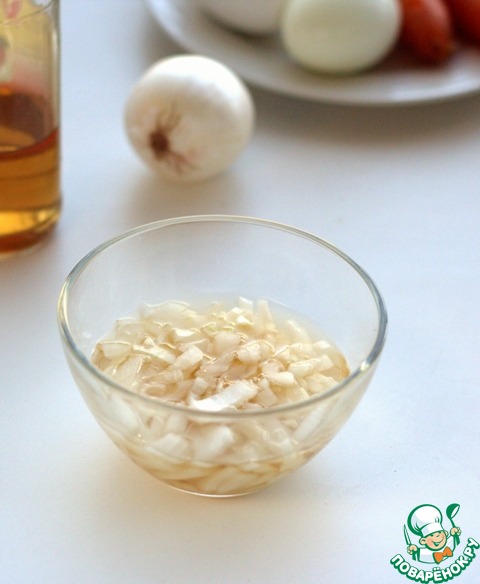 Peel the onion and chop, pour vinegar 6% for 5-10 minutes. I've had the white onion, it is juicier and less bitter.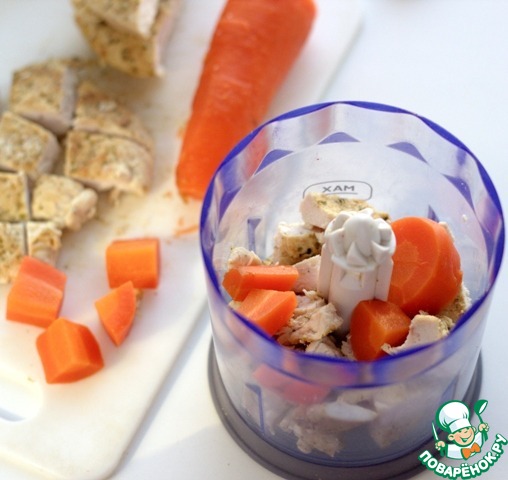 In the bowl of a blender combine the cooled and sliced chicken breast, boiled carrots. With Luke drain the marinade and also put the rest of the ingredients. Punching blender.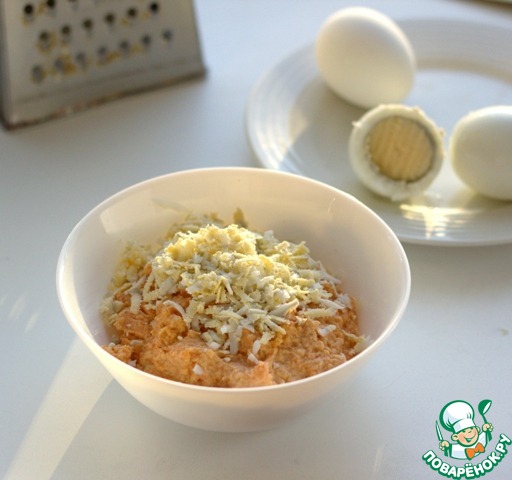 Boiled egg RUB on a coarse grater and add to the pate.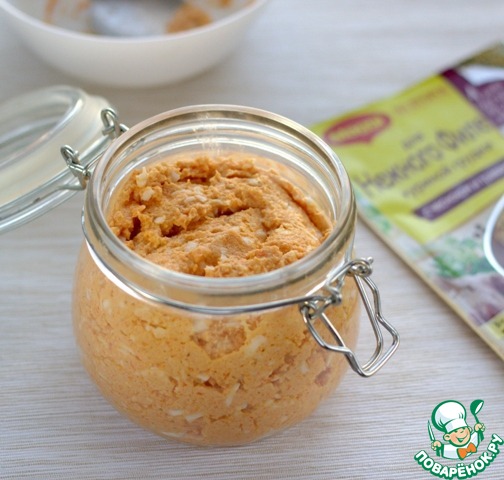 Mix all the ingredients, folded into a suitable container. If you are on a diet, add in fresh cream cheese.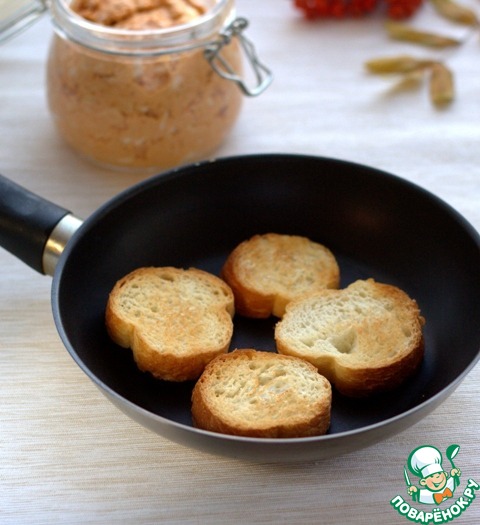 Delicious to serve pate on toast. Baguette cut into pieces and fry in a dry pan until light blush and hrustenko.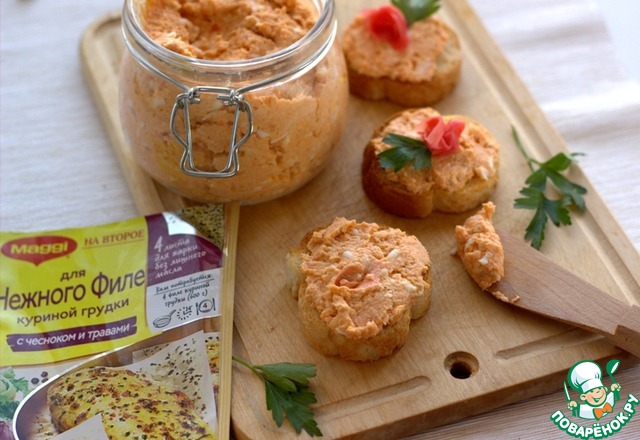 Pate straightening to your taste, adding salt and pepper, but given that the fillet itself is already salted and soaked in spices from Maggi.