Description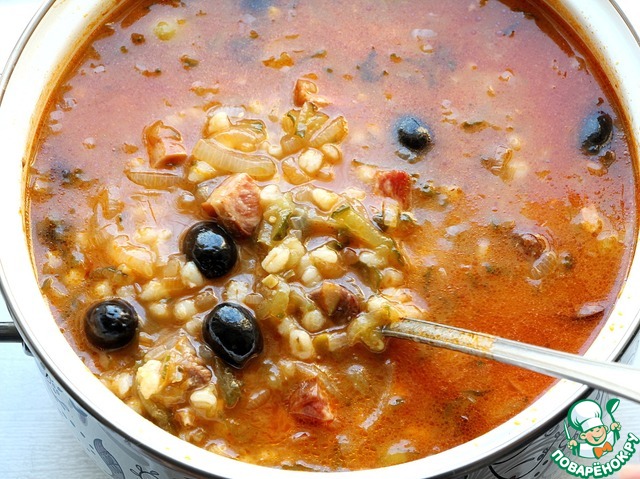 Who doesn't love a hearty meat soup - Solyanka. But not always, the hostess can be a sufficient amount of meat. I suggest you try a more economical, but no less tasty option for all the famous dishes.
Ingredients
2 l

100 g

8 piece

400 g

2 Tbsp

200 g

2 piece

1 can

3 Tbsp
//= Yii::t('app', 'Total calories: ') . $recipe['ingredients']['total_calories'] ?>
Cooking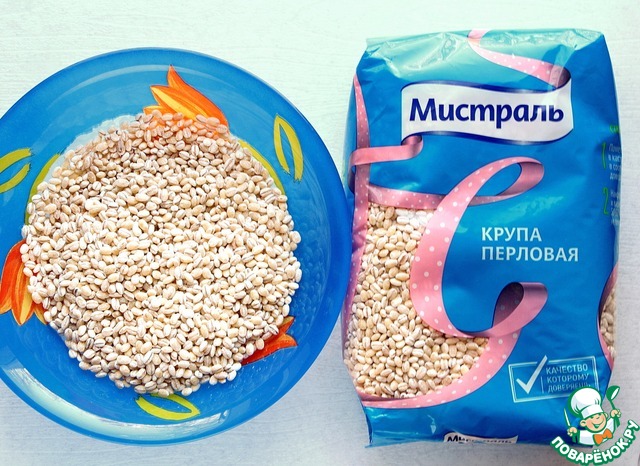 Pearl barley to soak overnight, then wash and boil in broth until fully cooked. The broth is better to take no salt or little salt. If you made broth on a meat bone, then separate meat, cut into convenient pieces and set aside, it is still useful to us. Sieve the broth and boil it barley until tender.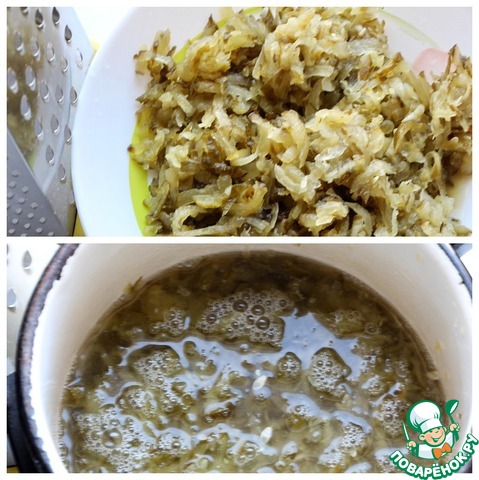 Cucumbers to grate on a long float, fill with water 1 cm above the mass and cook for 1 hour.
Onion cut into half rings.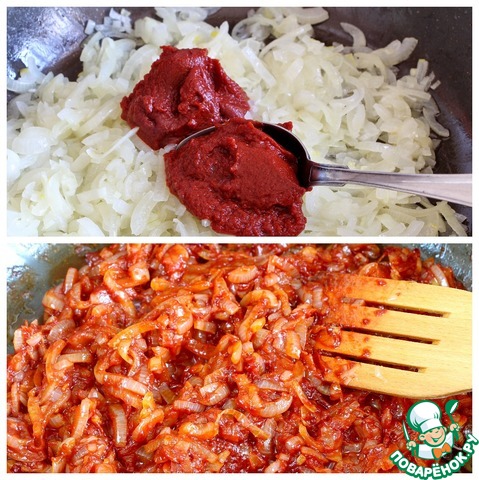 Onion stew! (that's stew, not fry) on a low heat. 5 minutes until cooked add 2 tablespoons of tomato paste, stir and then. Draw your attention to the tomato paste we use only juicy and tasty. The taste of tomato paste will depend on the final taste of the soup.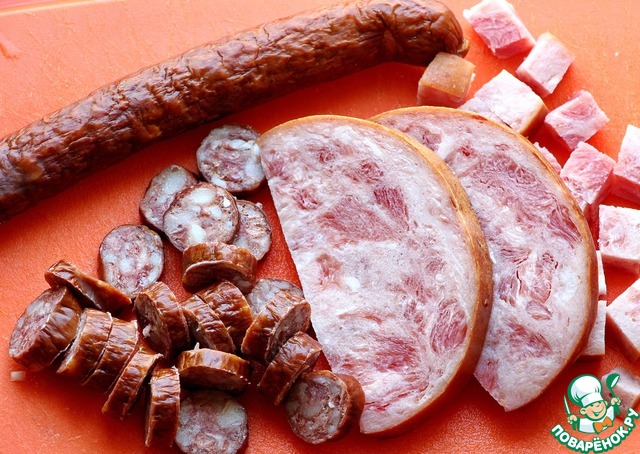 For this soup you can use any available meats, but if you have in stock has a variety of pieces, you get even tastier. I spent time periodically lay in the freezer in small portions of meats, especially for this soup. Today I took a piece of ham sausage and a couple of the hunting sausages. Who likes you can use smoked sausage, brisket.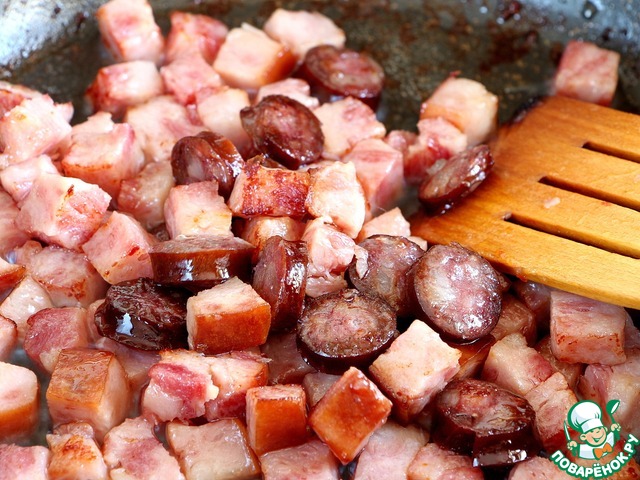 The total weight of the smoked meat is 300 grams. Cut our meats on the easy pieces. Fry in a pan until soft and Golden brown. If you are using sausages, then cut them in half rings.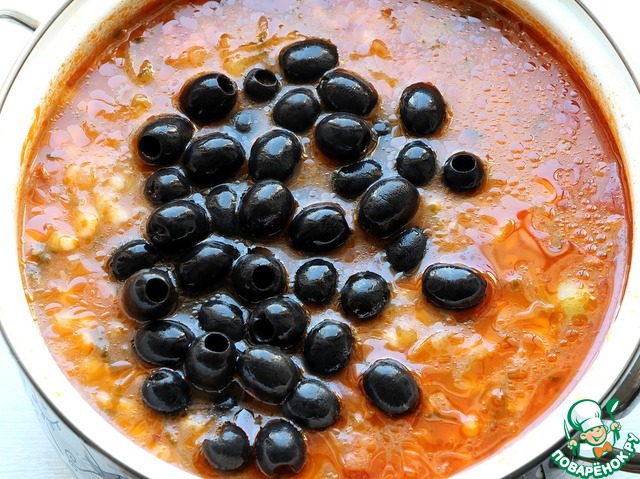 When barley is cooked, and the pickles become soft, add in the pot all our prepared ingredients: sautéed onions, cucumbers, fried pieces of smoked. If you are after the broth has been postponed meat separated from the bones, add it at this stage. Last, we add to the hodgepodge can of black olives, pitted. If you don't like olives, then add green olives.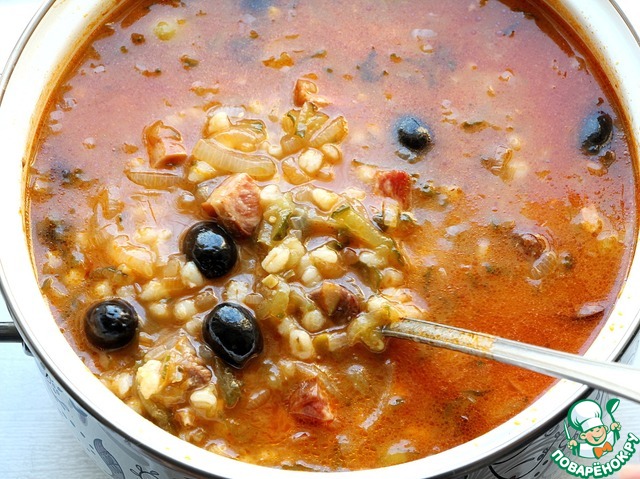 Give the soup to gently boil for 5-10 minutes and set the table. Look how beautiful the pearl barley, it is lush and tender. Before serving, in a bowl squeeze the juice of a lemon and add the slices to contrast the taste. Bon appetit!