Description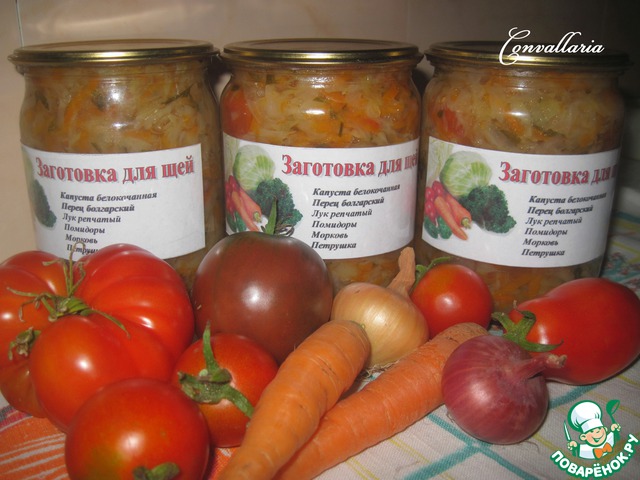 A very easy recipe soup blanks for soup, which in the winter-spring period it is possible to save time by preparing delicious soups in just minutes, getting favor from grown summer vegetables.
Ingredients
800 g

300 g

300 g

300 g

300 g

10 g

50 ml

50 ml

40 g

1 Tbsp
//= Yii::t('app', 'Total calories: ') . $recipe['ingredients']['total_calories'] ?>
Cooking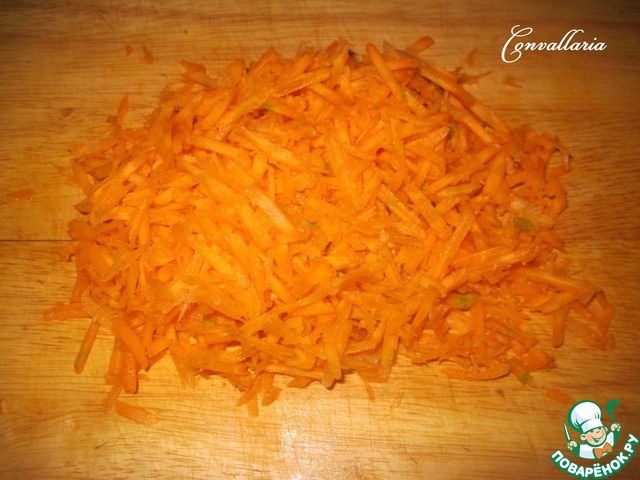 Carrots grate on a coarse grater.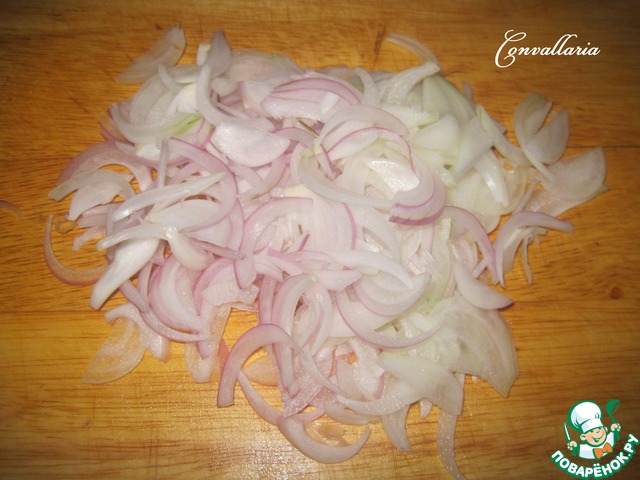 Onion cut into half rings.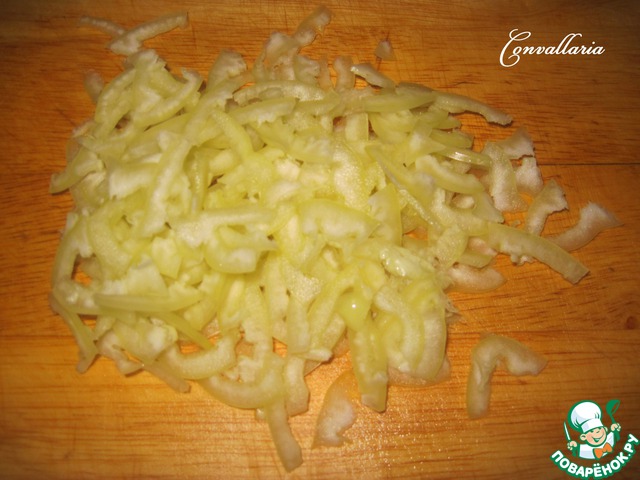 Bulgarian pepper cut into strips.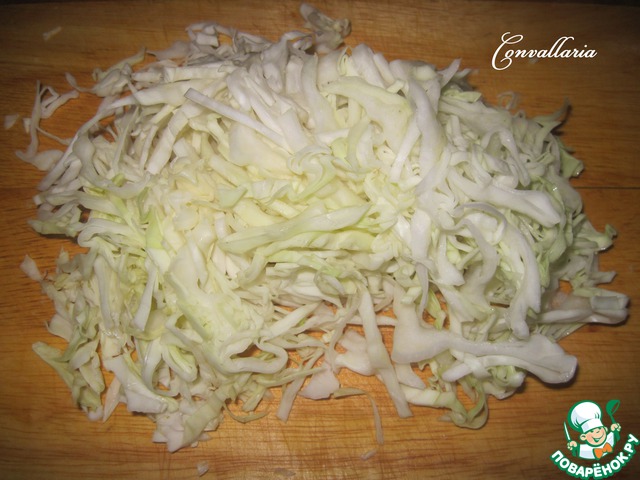 Cabbage finely chopped.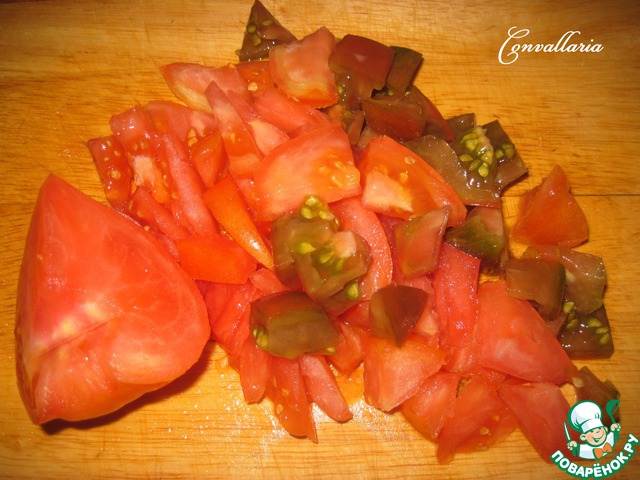 Cut the tomatoes into slices.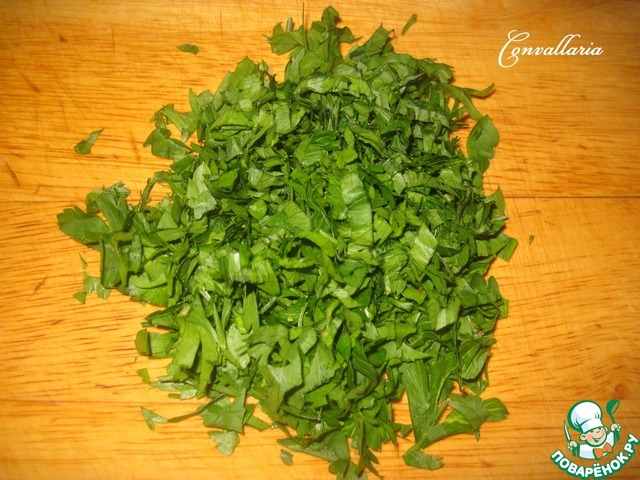 Finely chop the parsley.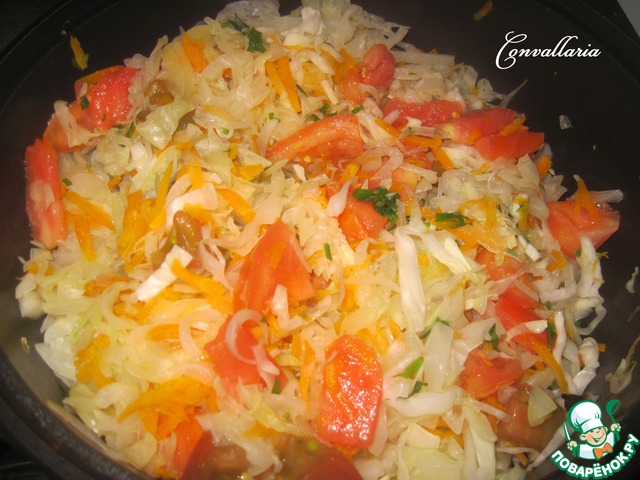 All the vegetables and greens and place them in a pan, mix well. Cook over medium heat until boiling. Then add salt, sugar, vegetable oil - cook for about 5 minutes. At the end of cooking add vinegar.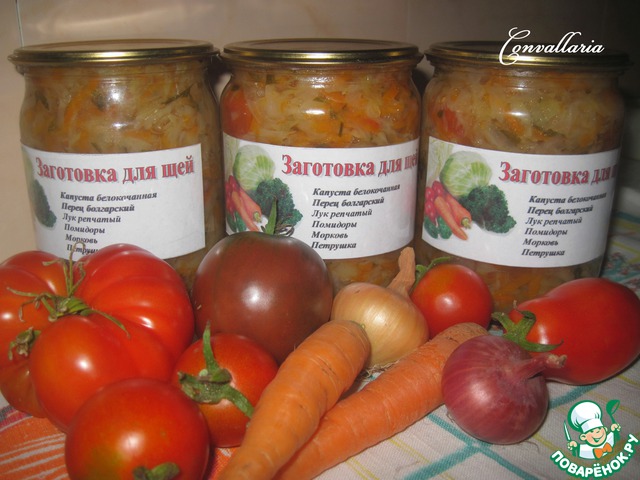 Hot rod ing to put in sterilized jars and roll up. Banks to turn, heat wrap and leave to cool. All the vegetables from the garden - very tender and juicy, long cooking is not necessary, but then quickly fall apart.