Description
It is warm days, and what better way to quench your thirst than home brew? Again, acrocheck want to... On the website a lot of recipes. But I have the option, natural, grandma did it, who do not the first year. And I've tried it, was enthusiastic. All sakusaku gave.
Ingredients
1 tsp

2 Tbsp

180 g
//= Yii::t('app', 'Total calories: ') . $recipe['ingredients']['total_calories'] ?>
Cooking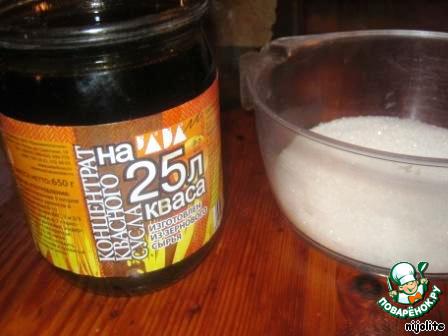 First time prepare with yeast to get the ferment. Then we don't need them. The wort is added purely for color and flavor. You can do without it, but it tastes better.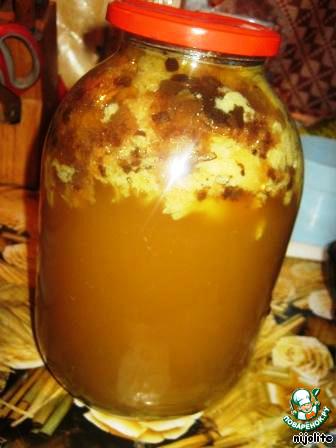 So, take the black bread. I specifically choose the store burnt. Cut off from it all only brown. And in a jar. Add the sugar. If you don't like sweet or hash, then 150, If delicious, then 180-200 g. Add two tablespoons of the wort (it is sold in cans), and yeast (1 teaspoon without top), add the warm boiled water until the coat hanger. Otherwise, the fermentation will "run away". Mix everything together and put in a warm place for a day. On my balcony it is glazed, and there as in the greenhouse.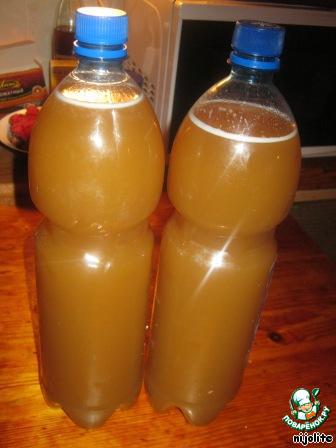 After one day, the brew Express to another Bank. (What's left do not throw it is the starter), add water until full and pour it into the bottle. Put in the refrigerator. Everything has cooled down, and drink; the first is a bit murky because of the yeast. But this taste does not spoil.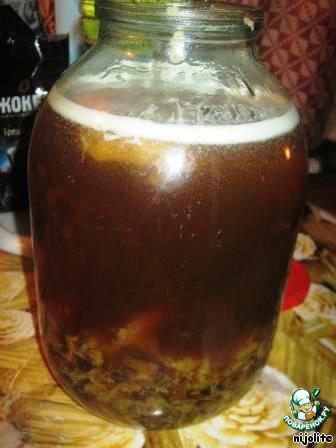 First Bank remains and there is a ready alum. Again, add the sugar, wort, water, and again in the heat of the day. The photo shows that now without yeast, the color is more saturated.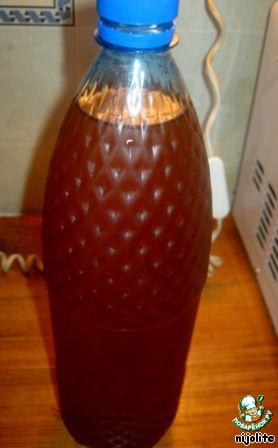 Here kvass filtered and transfused into the bottle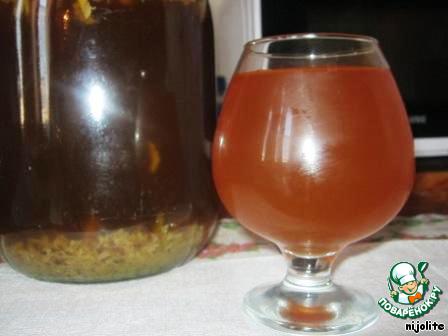 Every two or three times it is necessary to add fresh crust of bread. And tiny bits of sediment or to give to someone or throw away. You can make a second can of brew...
Hope You like it!