Description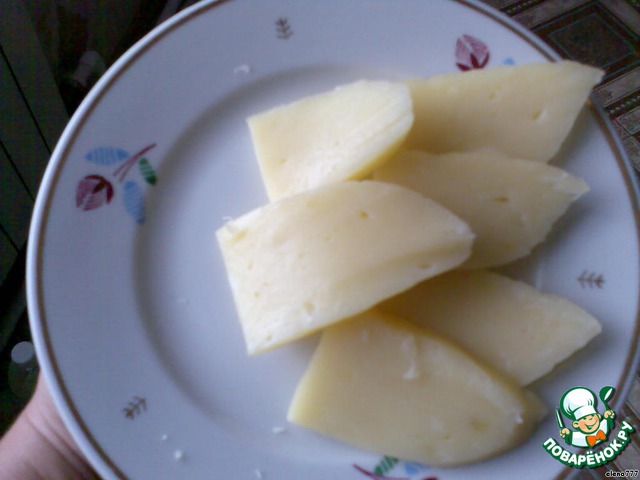 This very tasty home-made cheese, which is about 15 -20 minutes, did the sister of my grandmother - Baba Shura. As a child I loved to visit at her house - she baked delicious pies with cherry and pozdnikova, and I asked her to cook your favorite cheese. In memory of dear Baba Shura, which is no longer with us, I want to share this recipe.
Ingredients
1 kg

1 l

3 piece

100 g

1 tsp

1.5 tsp
//= Yii::t('app', 'Total calories: ') . $recipe['ingredients']['total_calories'] ?>
Cooking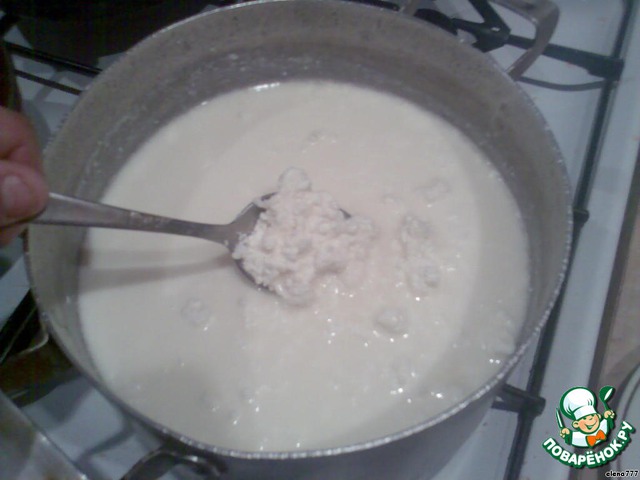 To get good cheese, the cheese should be dry and not greasy. Put it in milk cheese and heat to a boil and cook 7-10 minutes, stirring occasionally. If the cheese was not oily and dry, he immediately begins to slightly melt and a little stretch.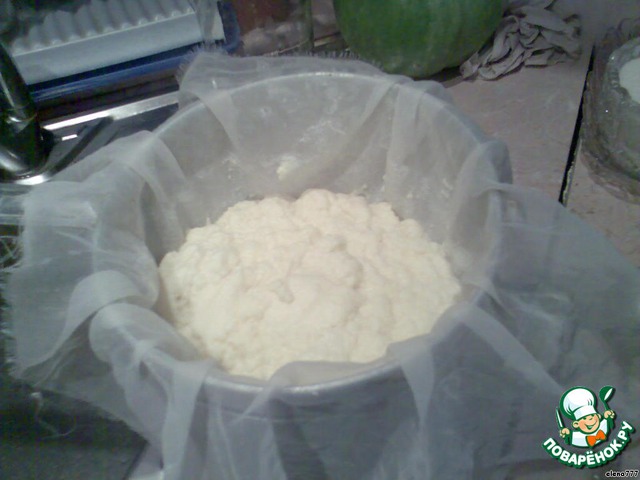 Ready weight drain in a colander, the laid gauze. Drain off the liquid. To the touch the mass will be similar to the soft liquid clay. With this boiled cottage cheese fluid drains 2-3 minutes. In order to speed up the process, can be a lot of squeeze with hands.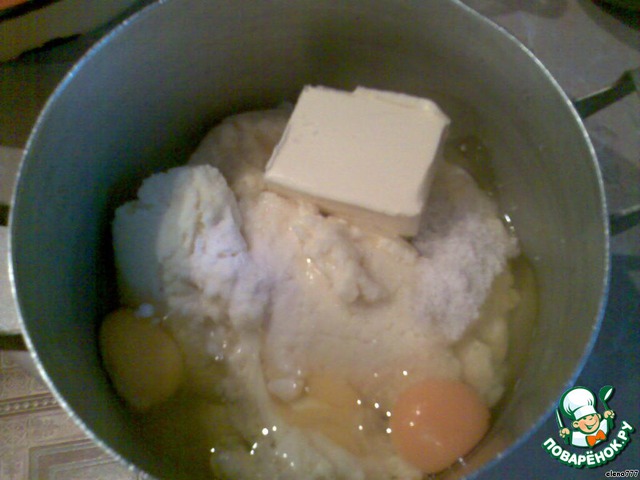 In a separate bowl with a thick bottom, but not enameled, put stecchi cheese, eggs, butter, salt, soda and mix everything thoroughly with your hands.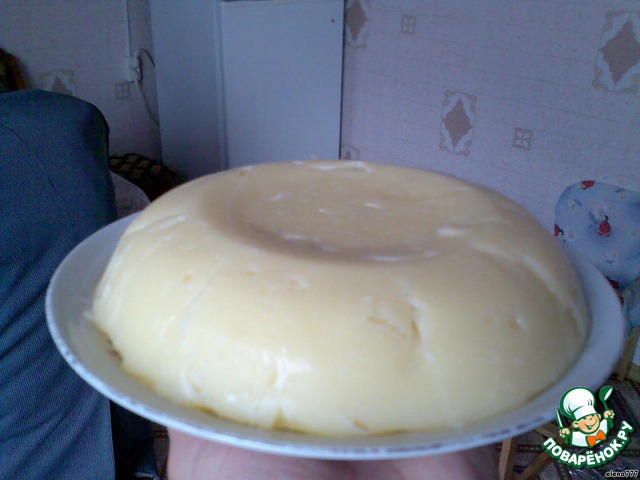 Put this mixture on a medium heat and, stirring constantly, to melt. The melting of the mass begins to drag. Thus (don't stop stirring), to boil this mixture for about 5-7 minutes. That's what happens after five minutes of cooking. Many have written in reviews that the dishes are ruined completely! Not at all! You just have to constantly interfere and prevent the cheese mass! Yes and cheese is better melted with constant stirring. When the mass starts to lag behind the walls of the cookware - cheese ready. To shift the cheese mass on a dish, cover with foil so the crust does not zavetrilos and put the cheese on the cold to cool.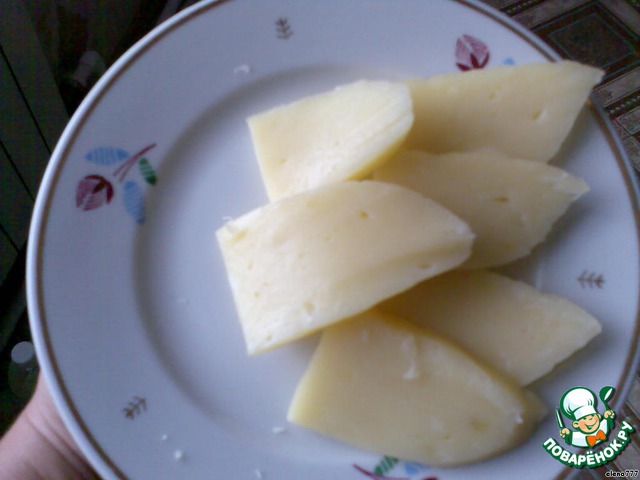 Serum remaining after cooking, do not pour - it is possible to bake delicious pancakes. Very gentle cream cheese. Bon appetit!