Description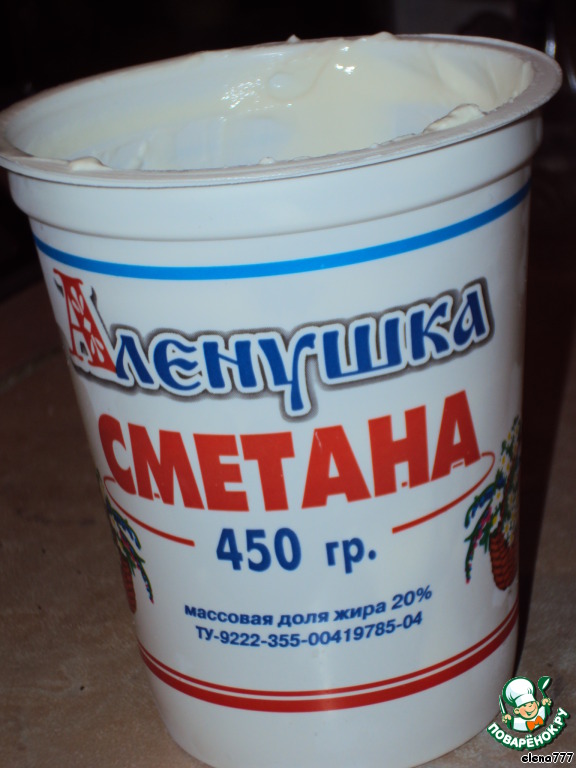 On our website I found a couple of recipes for this great cheese, but my different, so I decided to expose him. I got an unusually delicious Mascarpone, soft, creamy, ideal for cooking a variety of desserts, and so from him well, just impossible to put down!!! And it does taste is not inferior to the purchase, in my opinion even tastier!
Cooking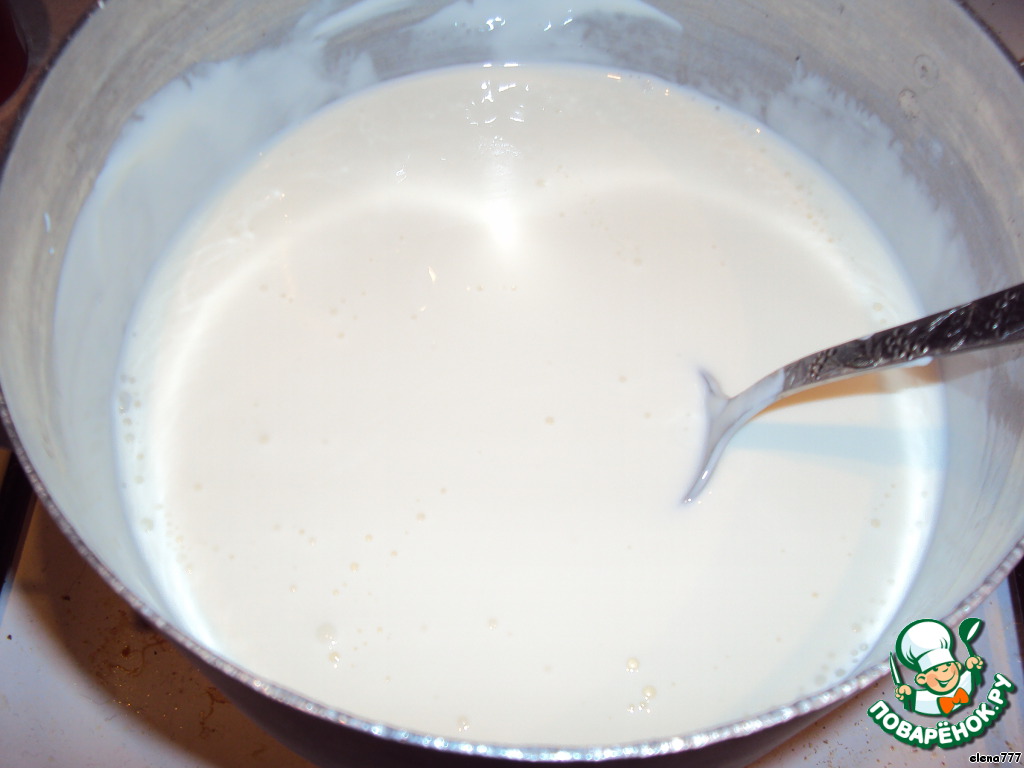 Generally, this cheese is made from cream but as the cream I had, I thought, why not try to cook from sour cream? Because sour cream is made from cream! Made it, tried it and just froze, it turned out delicious! Let's start: in sour cream, pour the milk, mix well, put on fire and heat up to about 70-75 degrees, stirring occasionally. Add lemon juice, stir, stand on a slow fire for another few minutes, sour cream should storerotica (do not boil). Turn off the heat. Let stand up a little on the stove, 5-7 minutes.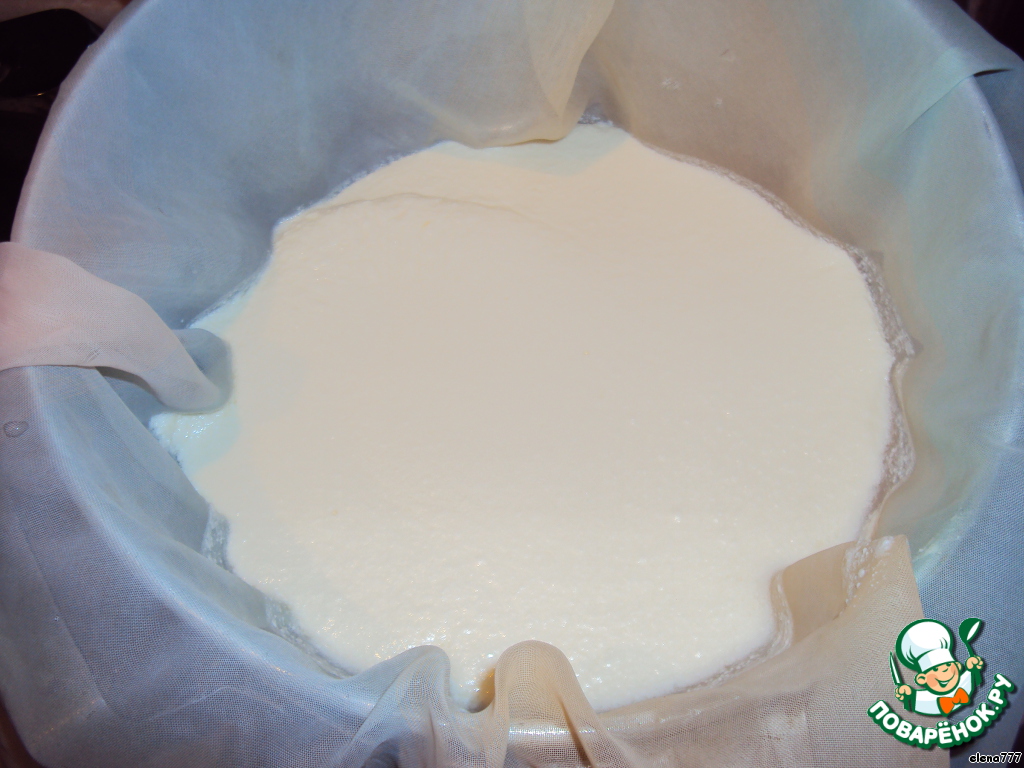 In a colander to put cheesecloth, folded two or three times, or a thin cloth, pour the curdled liquid, let drain.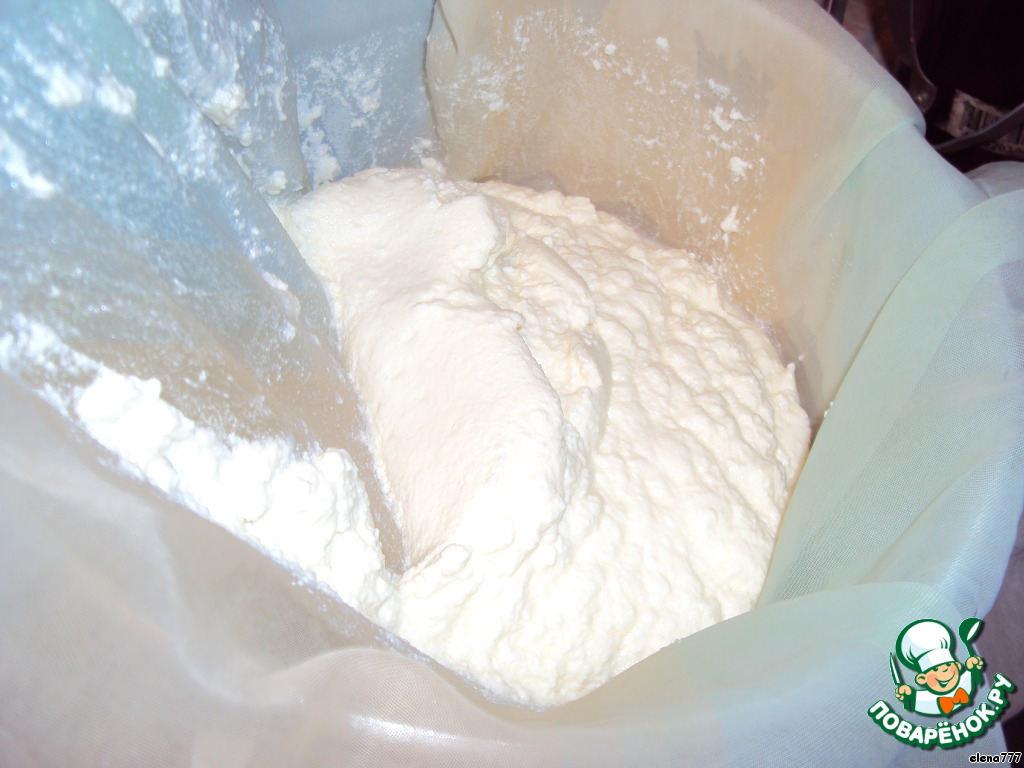 For easy draining lift one edge of the gauze, the other, you can gently move the mass with a spoon.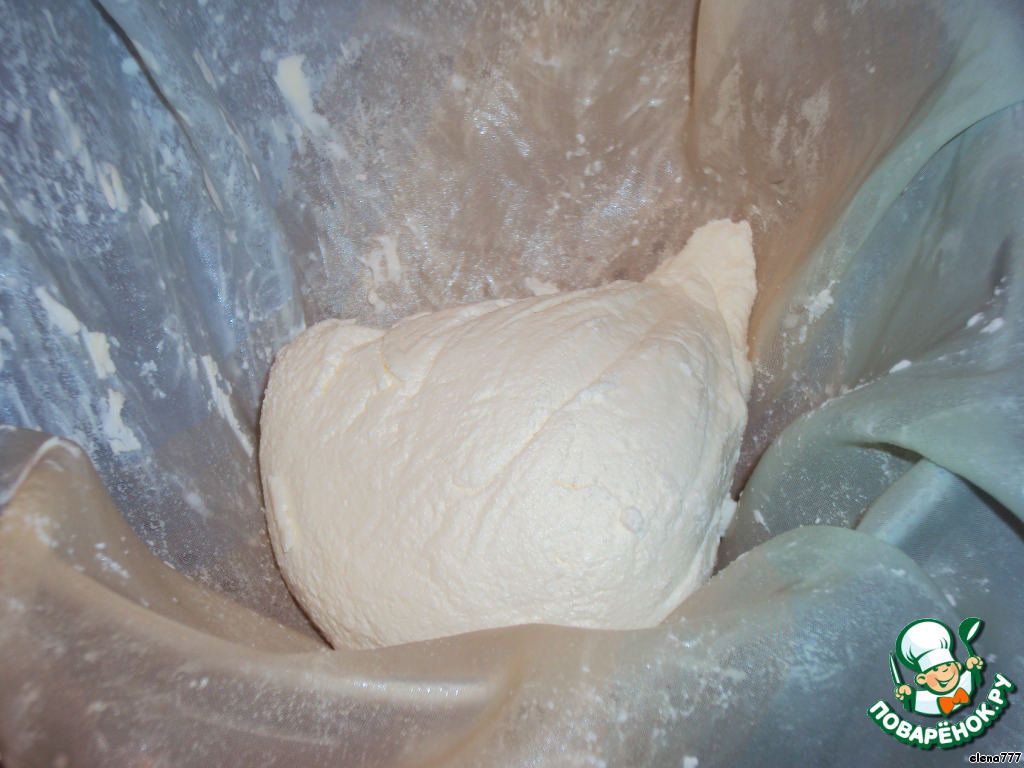 When the liquid has drained, about 40-50 minutes, press a little weight. If the liquid is still not glass, then leave the mass for some time. Yes, the harder you press the cheese, the denser it will be.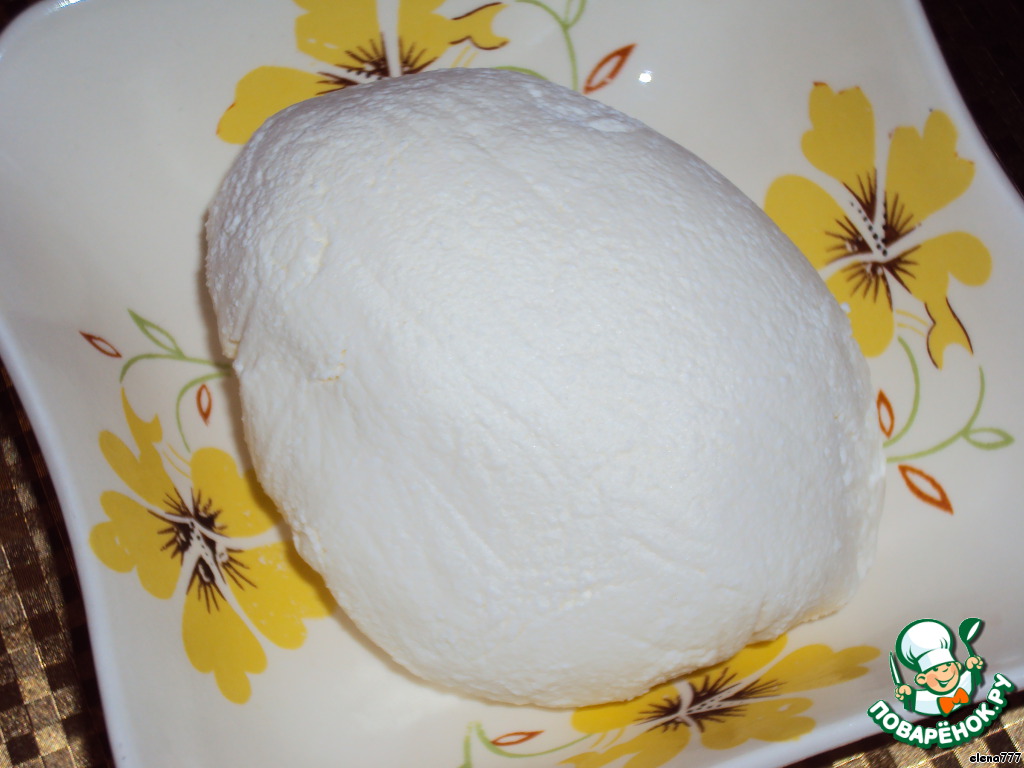 Keep Mascarpone it is necessary to kholodilnye, in a tightly sealed container. However, store will not take long, painfully delicious cheese!!! Now make with the cheese desserts, cream, all famous tiramisu and Dolce di Mascarpone! Bon appetit!!!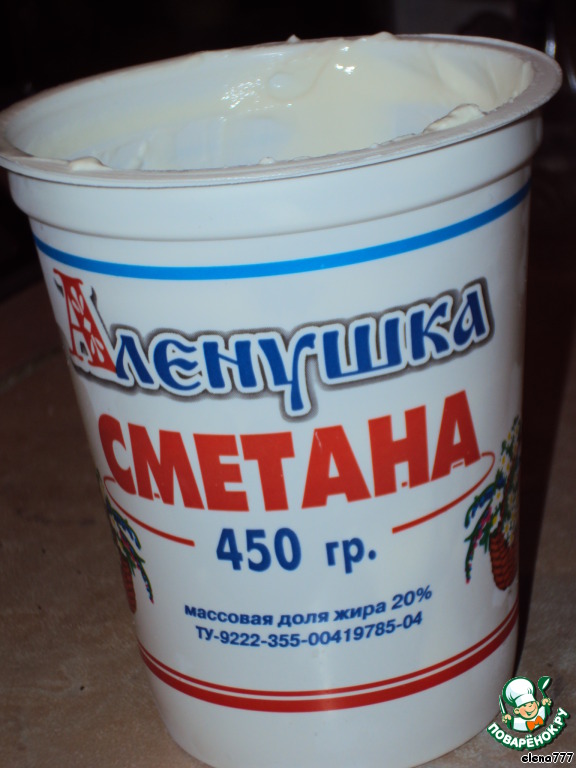 This sour cream I made this divine Mascarpone! Of course, it would be better to take the sour cream home, the cheese will taste so much better he's fat. But I didn't have sour cream so I tried the store is 20% fat. The fatter sour cream, Slivochny and sweeter the taste of the cheese!