Description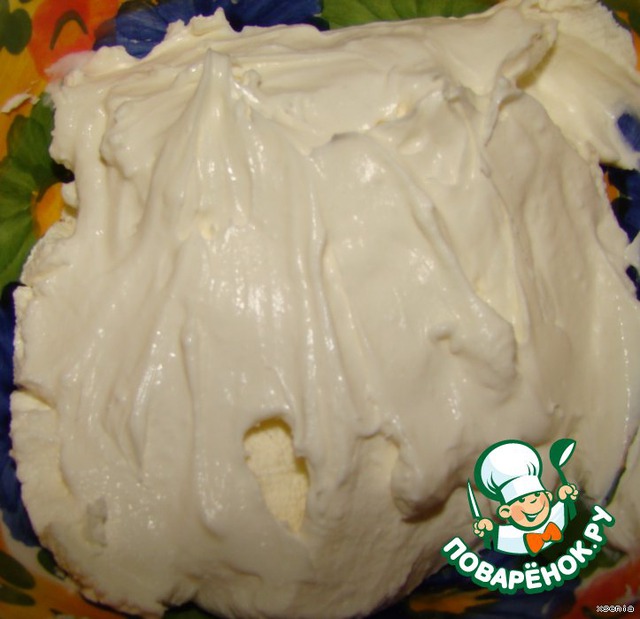 As promised, I checked out the recipe mascarpone, found on the Internet. I can say that it turns out very close to the original. The replacement is great! However, only tomorrow will it apply, then I will say finally. And in appearance, taste and texture - that is necessary! Maybe someone will rescue this recipe. I must say that analogues of Mascarpone Cheese in the world. Still, this recipe turns out something very close.
Cooking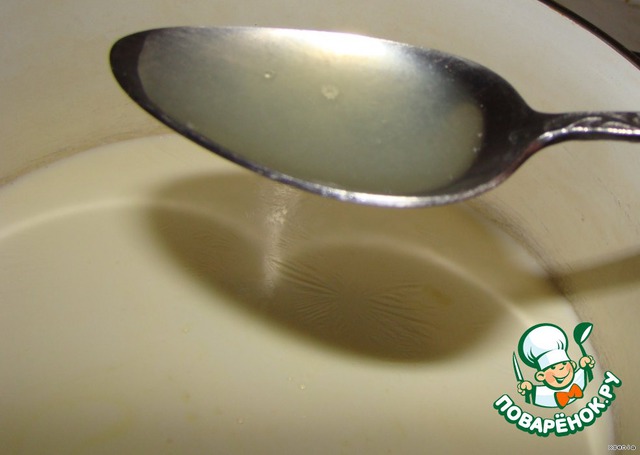 All elementary simple. In the same way as do cheese. I take is based on 1 liter: did 400 ml output of cheese was about 125-150 gr, ie cream roll good enough. Cream heated to a temperature of approximately 80 degrees, add the lemon juice or diluted with water citric acid, heat on a slow fire for 10 minutes.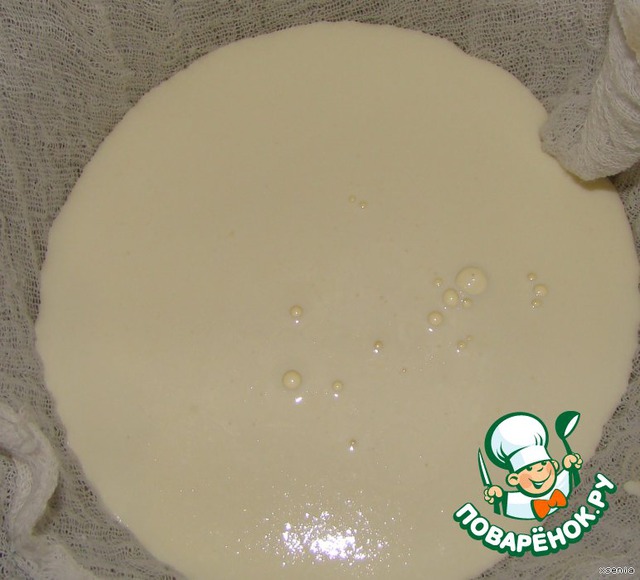 Then unfold the cream on a linen cloth (if you take the cheesecloth, roll into 5-6 layers) and leave overnight to uzivatele. All! Tomorrow I have this cheese use it.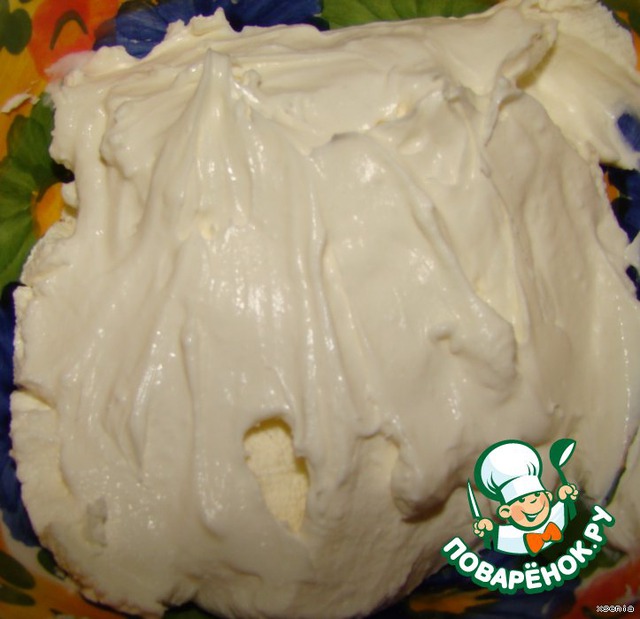 You can make tiramisu. And, of course, a delicious cream to the cake.