Description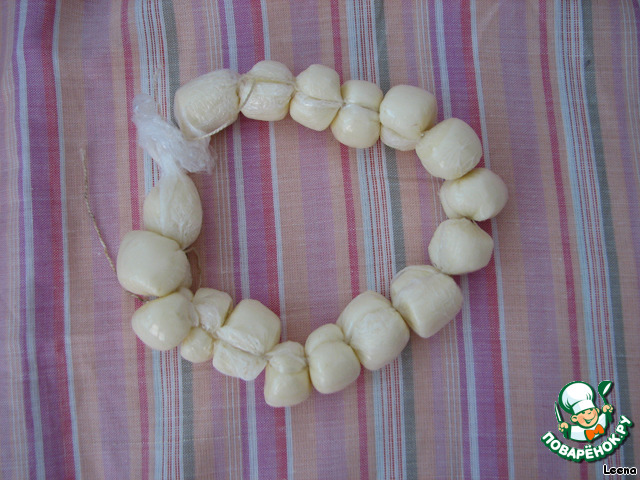 I love Mozzarella, especially the balls smaller. He's great in salads or on a pizza, or just as a snack. But the price... not the most available. So I'm very interested in how to cook at home. Shoveled a mountain of Italian sites, I chose the best option for home cooking. It was very simple.
Ingredients
2 l

2 Tbsp

2 l

0.25 tsp

2 Tbsp
//= Yii::t('app', 'Total calories: ') . $recipe['ingredients']['total_calories'] ?>
Cooking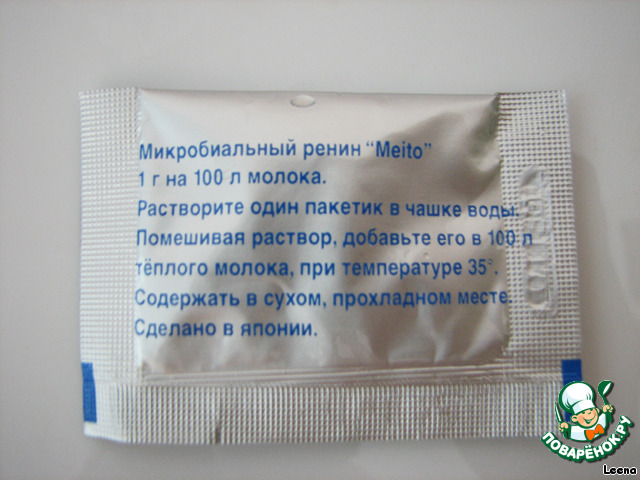 Classic mozzarella prepared from Buffalo milk. If you manage to get such milk - then you're lucky. I failed, although I have not tried, so I took a simple cow's milk. But milk needs rennet. It is a natural product, it is extracted from the stomachs of calves. Sachet is 1G per 100 liters of milk, so you need to well, literally at the tip of the knife. You can buy it in pharmacies, but I bought on the market, where we sell spices. It's very cheap! 3 UAH (about 10 rubles).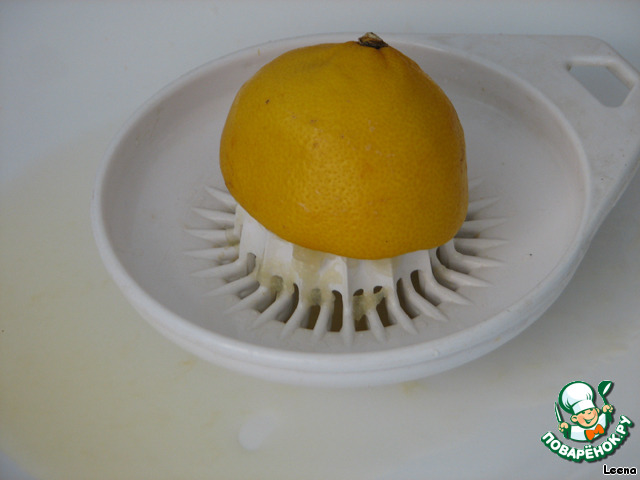 From the lemon halves to squeeze the juice.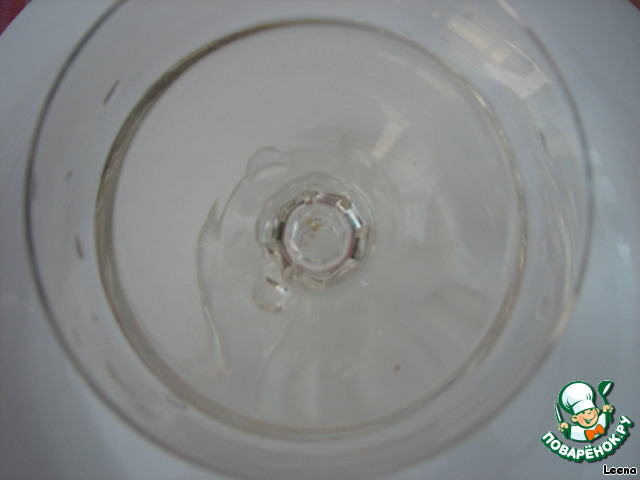 A little pepsin dilute in half a glass of water. Don't be afraid of an overdose of pepsin, it is absolutely harmless.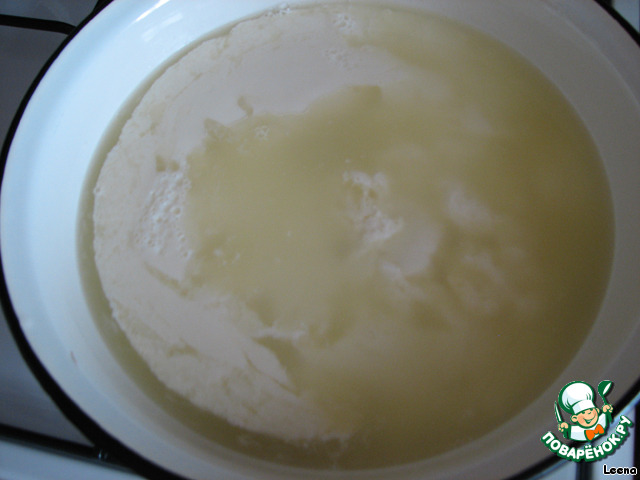 Milk, heated until hot, 60-70 degrees, add the lemon juice and diluted in water enzyme. Stir. Instantly actively begins to separate serum. Do not boil!!!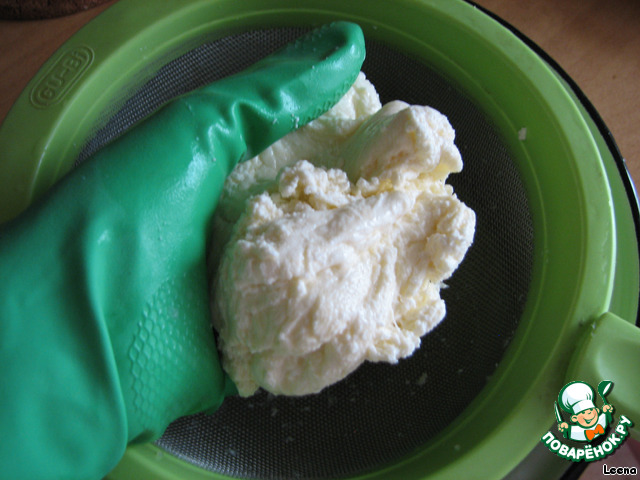 The whey is drained off, and the resulting cheese squeeze hands. Wear gloves - otherwise hot.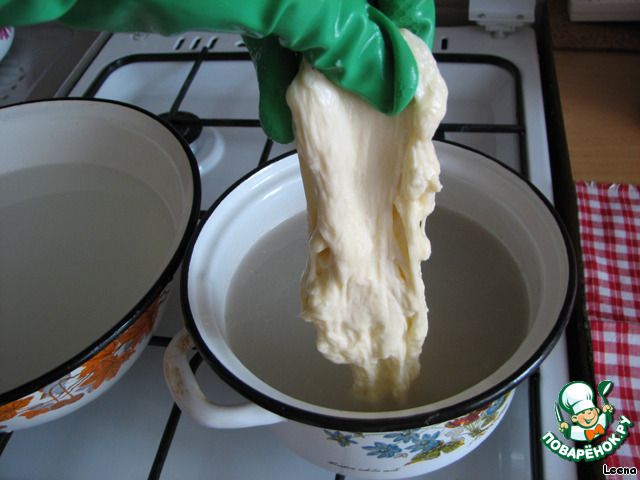 Then in a saucepan heat the water to 90 degrees (almost boiling) and turn off the heat. Thoroughly water salt. Omit the cheese for a few minutes - it becomes very viscous, soft and pliable. Next I put a bowl of cold water to give up, when it gets hot.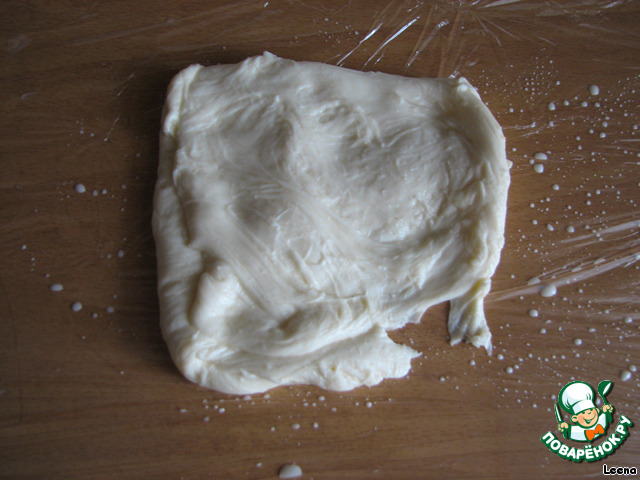 Cheese stretch and warm up, a few times dipping in hot water for a few minutes. When the mass becomes more or less homogeneous, spread on a Board, mash with your fingers and fold the envelope. Then again lowered into hot water to soften.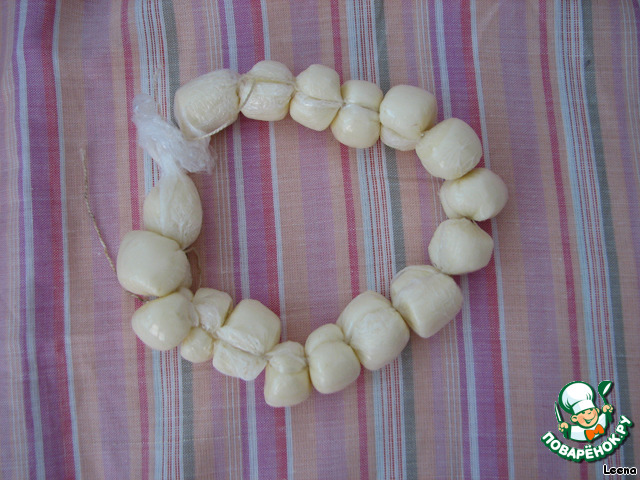 Much to my regret pictures as I was making the beads, do not transfer to computer - a failure. But I'll try to explain. Cover the table with cling film. Cheese again get out of hot water, roll him a sausage, wrap tightly with foil and a thin rope tightly tied the sausage nodules. Thus formed and detachable balloons.