Description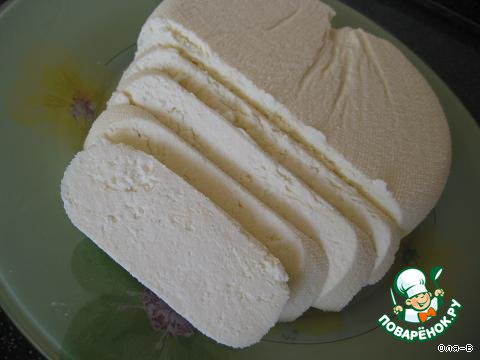 Author Valentina forum SAY-7. Cheese is cooked very easy and simple, tasty, and most importantly that no eggs!
Ingredients
3 l

1 l

2 tsp
//= Yii::t('app', 'Total calories: ') . $recipe['ingredients']['total_calories'] ?>
Cooking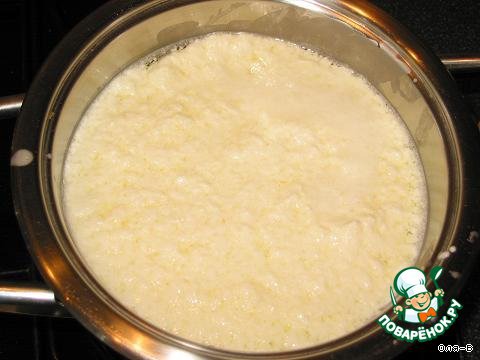 First, we need to cook the whey from yogurt, put it on a small fire and wait until the curd separates will appear as a green liquid, and the cheese will emerge, it will take about 5 minutes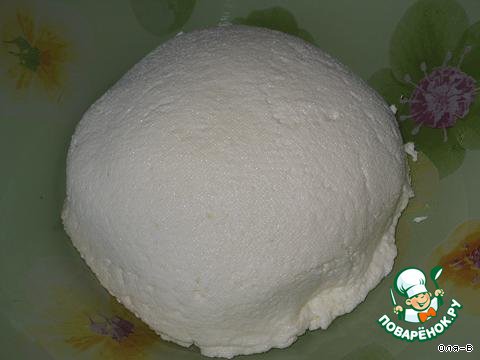 Then all you need to strain through a colander or cheesecloth, and the resulting delicious cheese you can eat, it will turn out somewhere 250 grams.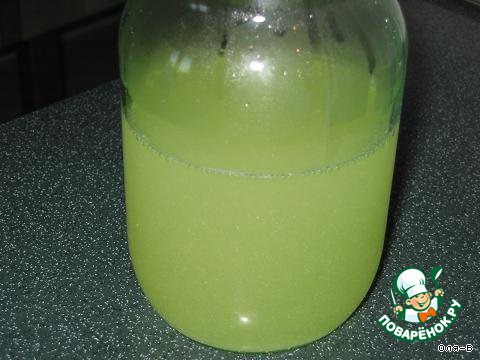 The resulting serum (it will be somewhere less than a liter), should be left at room temperature for 2 days to sour. (in summer the apartment is hot, so it is enough for one day)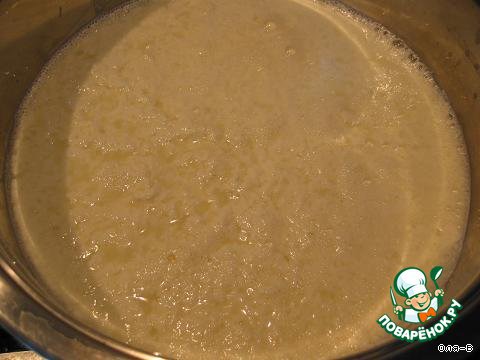 Two days later, boil fresh milk, reduce the heat and pour our sour serum (at first glance seem that serum no changes have occurred, even the smell is pleasant, but pay no attention to what was going to happen has already happened), on slow fire of our milk is quickly folded and gives all his protein, cheese cake will rise to the top separated from the whey, it will happen mine 5-7.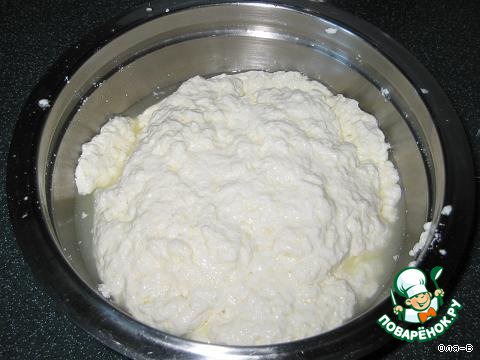 Then fire off you cheese carefully to catch a colander or strainer in a bowl, or immediately strain through cheesecloth.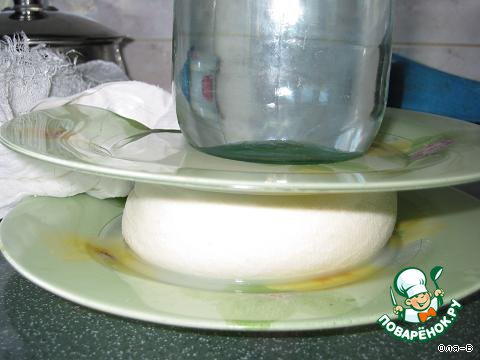 Then our cheese salt, well peremeshaem, and can be hung in gauze over the sink for 30 minutes to drain liquid. Then molded head, and put the cheese under a small press, I made this design Between two plates, top-liter jar with water, the released water can be drained, and then put press the cheese for 3-4 hours in the refrigerator.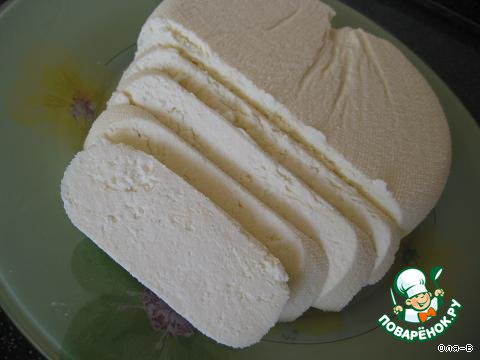 Then gently cheesecloth to remove, and you can eat delicious cheese is ready! If you're still in the near future to make cheese it is possible from the resulting serum to put the next batch on the yeast, the remaining serum can be put on pancakes, and pastries. When cooking in milk, you can add 100 grams of sour cream, it gives the cheese more creamy taste.