Description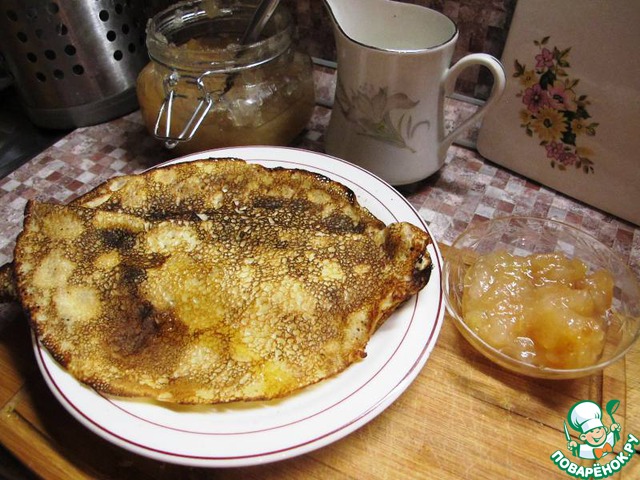 There are many interesting recipes that use cream cheese, or as it is otherwise called, cream cheese. But not everyone has the opportunity to buy it. But you can easily prepare at home. He also has the undoubted advantage that it is low-calorie. Yes, and it will cost much cheaper than the shops. In our family he is always in the fridge. From the specified quantity of products obtained 300 grams of cheese.
Ingredients
500 g

500 g

250 g

0.5 piece
Cooking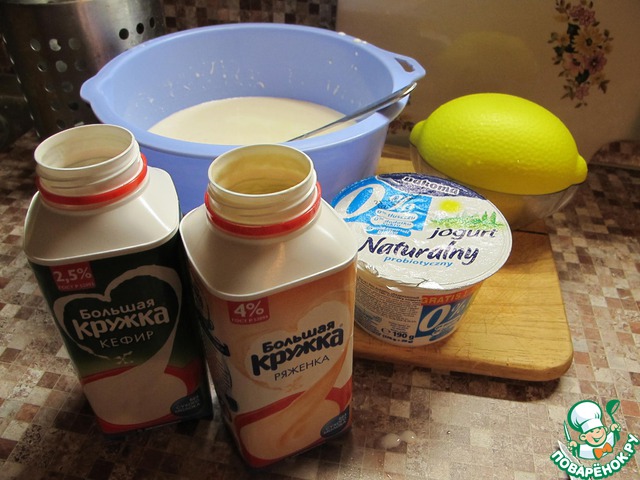 In fact, in the first step, the process ends. For making cheese we'll need a colander, cheesecloth, saucepan and bowl. In a bowl pour fermented baked milk, kefir, yogurt. From lemon squeeze the juice and add a tablespoon to the milk mixture. Stir. In rolling out the colander cheesecloth in 3-4 layers and pour it into the milk mixture. Substitute for a colander pan and put into the fridge for 36 hours.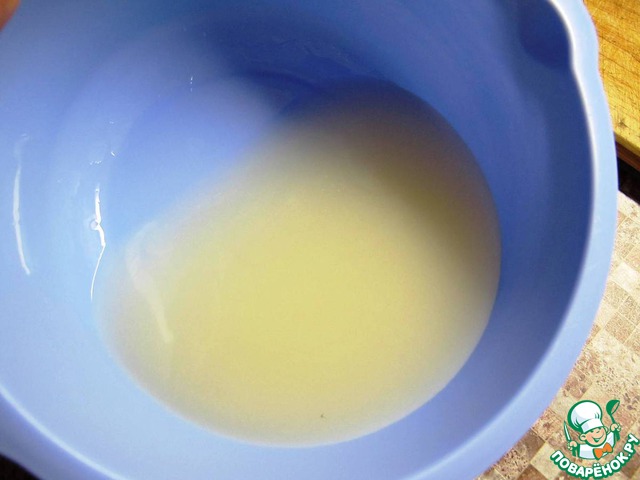 After a day in the pan produces about a glass of skim milk. If you plan on baking with the cream cheese, yogurt better to take fruit and meatier. Lemon juice to add. Then the cream cheese will become a pleasant fruity aroma and sweet taste.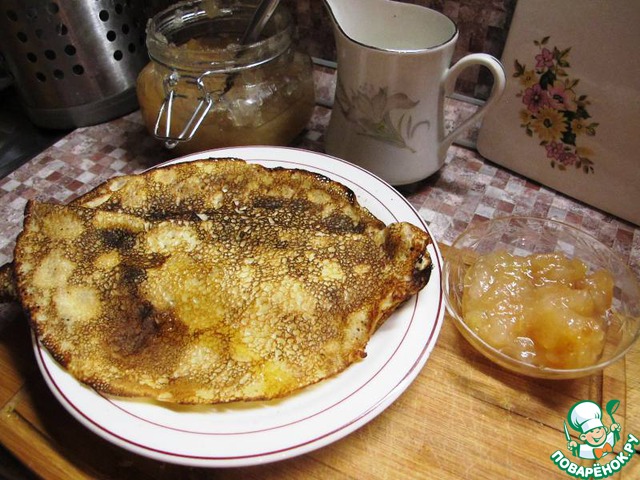 If the separator is drained, add the egg, a few tablespoons of sugar, a tablespoon of vegetable oil, the crumb of soda and flour enough to make dough thick sour cream, you can bake delicious pancakes.