Description
The peculiarity of the preparation of this cheese is that the initial product though cooked, but NOT COOKED! We all know that if you digest the cheese get grains. Think - soured badly clot separated from the serum. In this case, it ALWAYS happens. In search of such a recipe is not found.
Cooking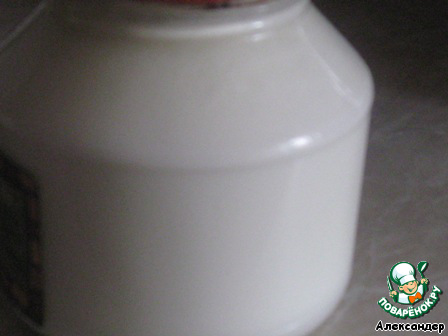 Milk pour into a jar or other transparent container. If it is homemade, be sure to boil. Shopping - don't. Add sour cream and put the sour in the heat. Milk is better to take fatter. The higher the fat content, the more the final product. The average yield of about 30% of the feedstock. About a day our blend of sour. Unfortunately, the picture is not visible this stage. But nothing. Once you see the bubbles on the glass (that's why we need transparent dishes) and the milk will thicken (when gently pressing the top is elastic), proceed to the next stage.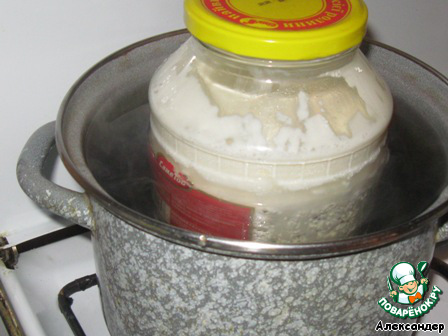 In a high saucepan, pour water so that it (the water) reached the level of the milk in the Bank, i.e. so that all the milk was warm. Get a jar, and water brought to a boil and switch OFF.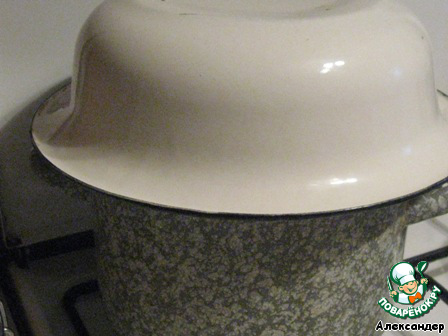 In a pot of boiling water put the jar with sour milk and cover with a lid or bowl. Keep to lower the temperature of the water up to 40-45 degrees. It is approximately 20-25 minutes.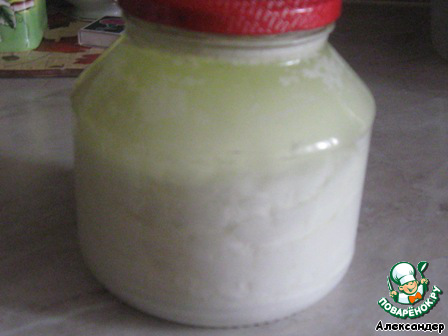 Take it out and see that the curd clot is already separated. Allow to stand for 30-40 minutes.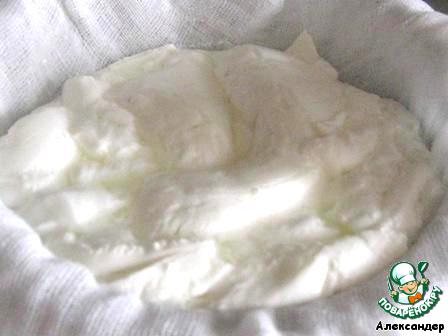 Pour gently into a colander with a cheesecloth.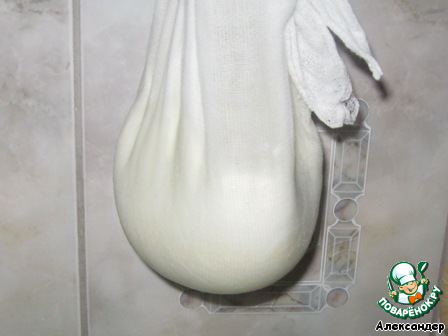 Hung and give drain serum hours on 2-2,5.
Ready!