Description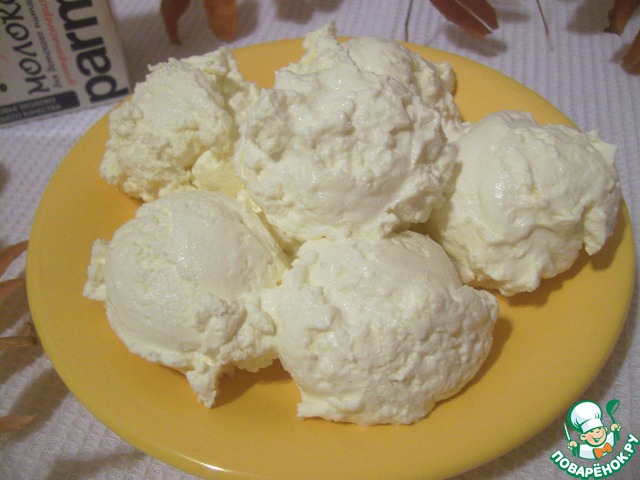 Ricotta – Italian specialties, traditional Italian cream cheese. Without it it is impossible to imagine almost every Italian dish is ravioli, lasagna, vegetables and desserts. There are several types of ricotta: Ricotta fresca - fresh soft white cheese used for toppings, salads, desserts, pizza, pasta; Ricotta salata is a Mature and salty cheese used in grated form instead of Parmesan cheese; Ricotta affumicata - smoked cheese, used alone or in grated form. The range of cheeses offered by the stores in our city, I meet fresh ricotta (fresca). Its something I suggest to prepare at home. Without lemon juice!!! (as only two offered on the website recipes) with cream, through natural fermentation, I turned, not afraid of the word, GORGEOUS, natural, delicious, creamy ricotta, a hundred times tastier than store-bought (even the Italian, standing considerable money)! Besides the obvious savings, my ricotta has a much more creamy texture and smooth taste! Offer You, dear cooks, to enjoy it!!!
Ingredients
1 l

400 ml

200 ml
//= Yii::t('app', 'Total calories: ') . $recipe['ingredients']['total_calories'] ?>
Cooking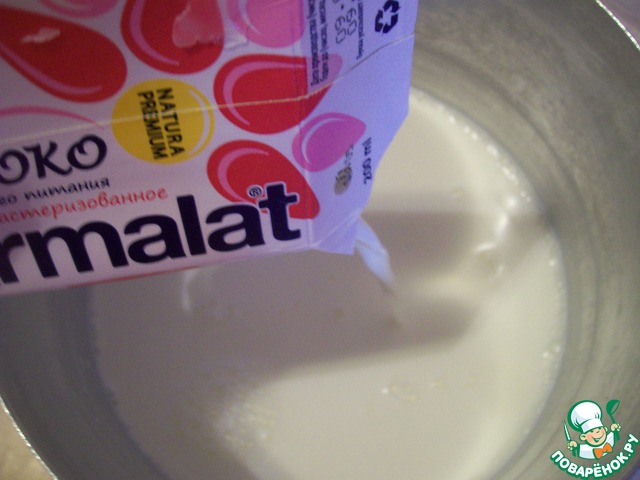 Pour the milk into a saucepan (not an enamel, avoid burning during heating). Unfortunately, in our supermarkets, I have not found milk from Parmalat in large boxes, bought in boxes of 200ml. Pour the cream and put the sour cream, mix well. Close the lid and put in a warm place until fermentation - until thick. I just left on the stove. Products must be room temperature (not fridge). Milk can be heated to lukewarm before adding the cream and sour cream.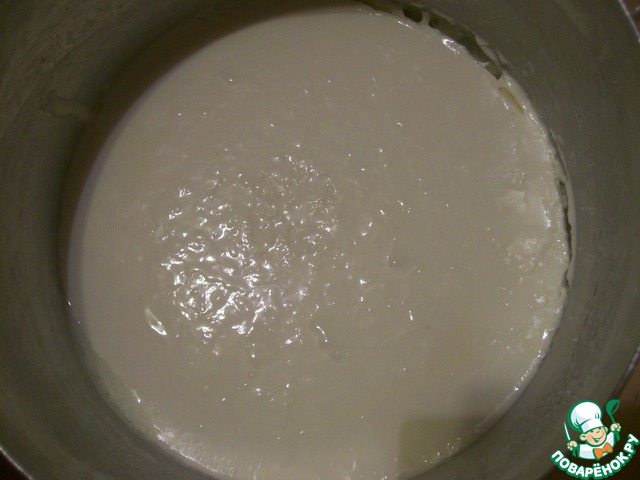 I have the contents of the saucepan have squarelos 6 hours. Patiently waiting for this moment (if the house is cold, you may need more time, but wait, do not heat the milk ahead of time!). No lemon juice, no need to add, let the product ripen naturally. To be honest, a little apprehensive, "sour" if milk, packaged in Tetra - surprisingly, everything turned out fine!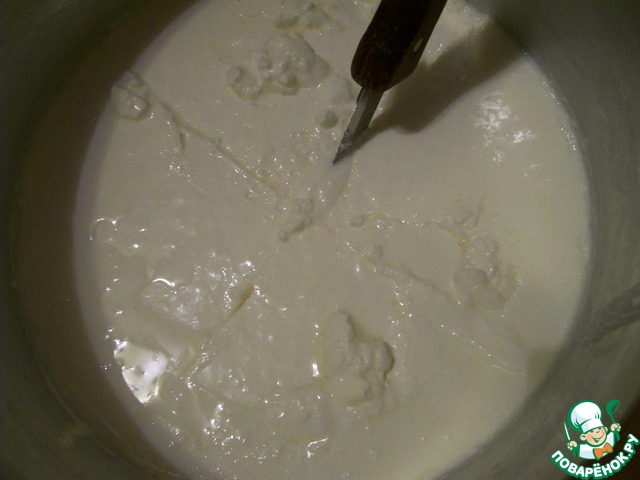 When the saucepan was formed of thick sour milk, put it on the SMALL FIRE heated, but IN ANY CASE NOT INTERFERE, so as not to damage the clot! Is only allowed to make a cruciform incision to the best warm-up weight. To boil IN ANY CASE NOT to BRING! Heated until hot.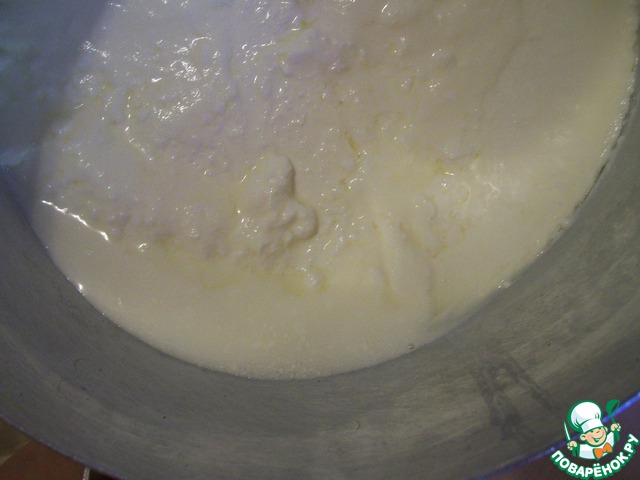 Turn off the heat again, cover with a lid and leave our future to the ricotta to cool and Mature for not less than 12 hours! In the process of maturation formed serum. In my experience I can say that this serum would be much less than in conventional cooking cheese from milk, and it will be a little thicker, more viscous. In the pictures I tried to show it.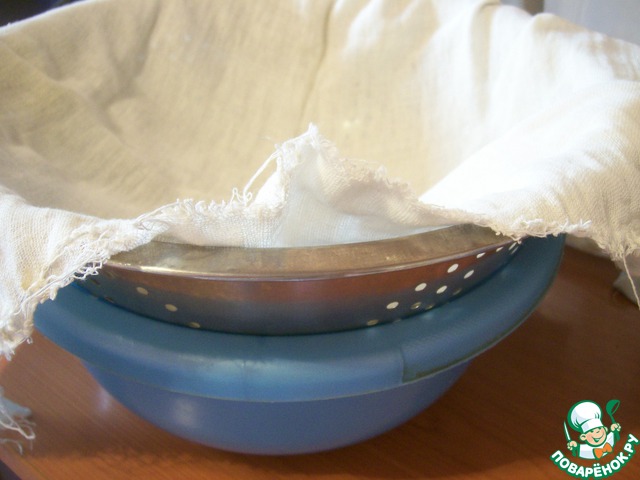 After 12 hours of maturation make this arrangement: in a bowl put the gnocchi in a colander Stela of cheesecloth, folded in 4 layers.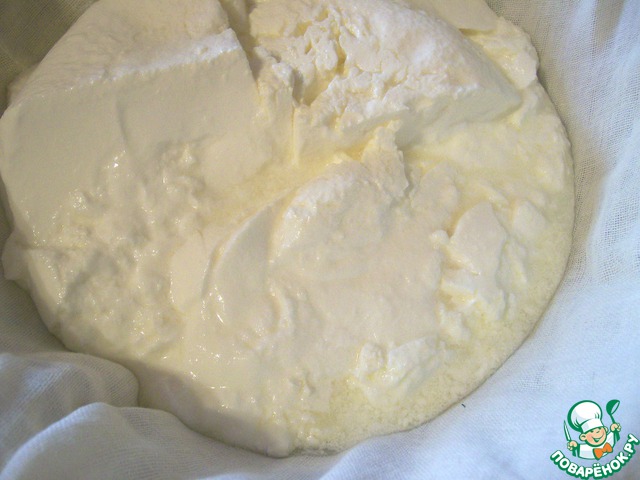 Carefully pour contents of saucepan in marlechku.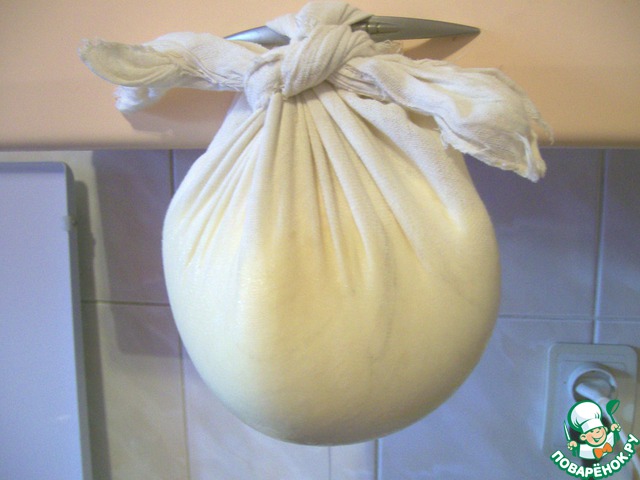 We tied a gauze over a basin (the basin drains whey).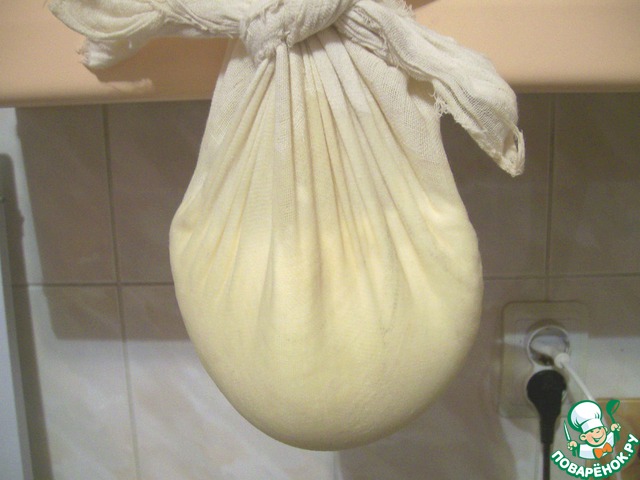 Wait until drain all the whey. With ricotta, I waited 6 hours (drains slower than normal cottage cheese whey). Our bag after this time decreasing in volume.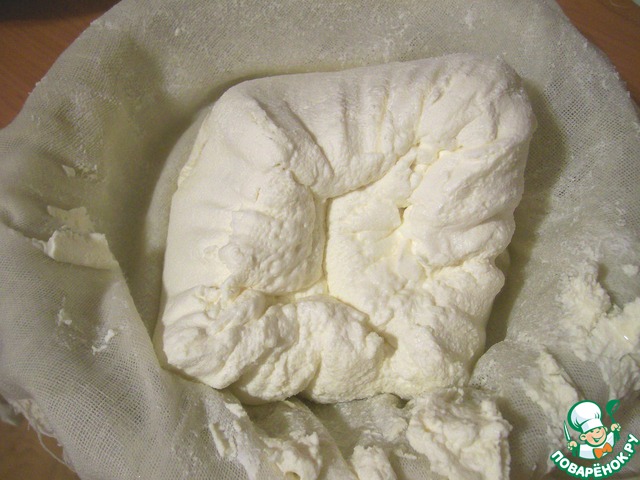 Remove the cheesecloth with the ricotta.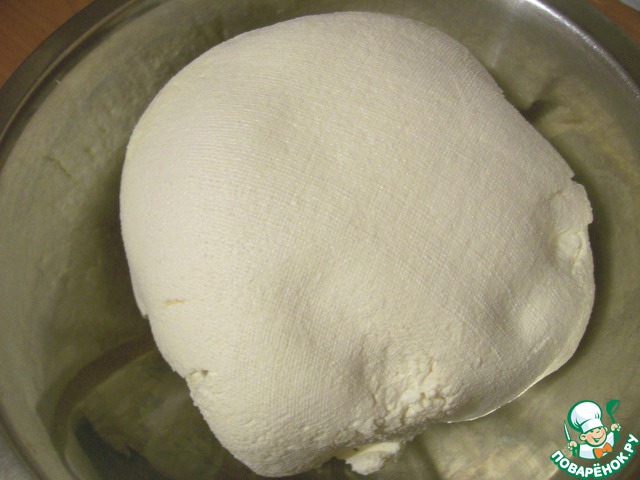 Ricotta put in bowl. Turned out 800 grams!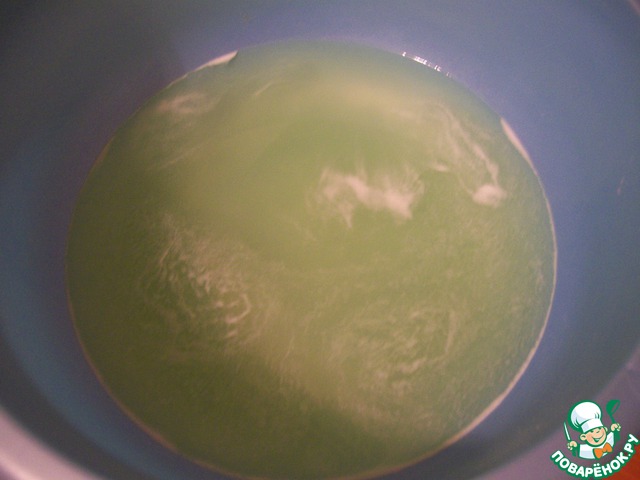 And it's the serum. Drain it into a jar and store in the refrigerator, put her on a yeast dough or pancakes you can bake. The serum turned out 700 ml.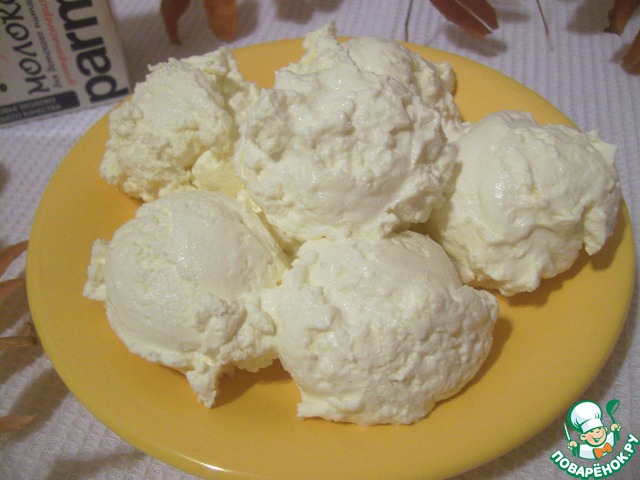 So, ricotta is ready! Creamy, tender, delicious! Know exactly to buy the ricotta I will not! And what You want!