Description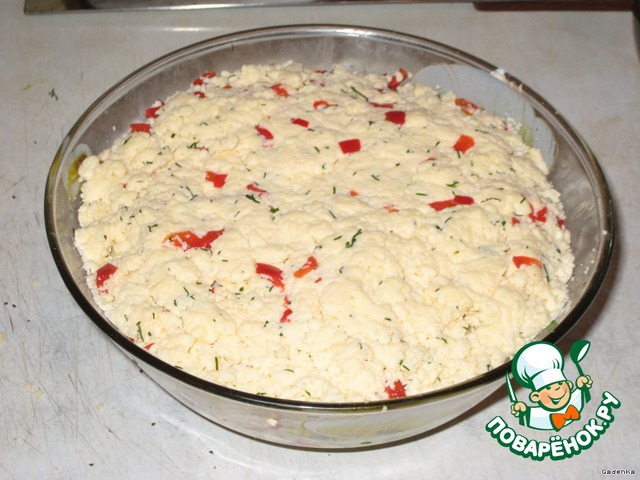 Saw in a magazine the recipe of the cheese, solid. Repromedical decided to do and was not disappointed, are ecstatic. Adygei cheese is reminiscent of freshly brewed, just for my taste, much tastier. At the time I had several attempts to make hard cheese. But everything went... down the drain ))) I gave that up and did their pleasure only processed. And then it turned out, HOORAY!!! Cheese, milk and eggs. Supplements also vary on your taste and color, I decided to make it with dill for freshness and sweet peppers for flavor.
Ingredients
2 l

500 ml

4 piece

1 tsp
//= Yii::t('app', 'Total calories: ') . $recipe['ingredients']['total_calories'] ?>
Cooking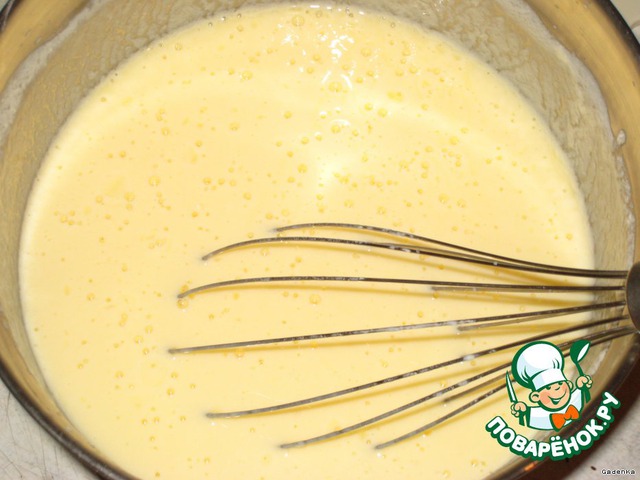 0.5 liters of pasteurized milk to ferment, you can simply leave at room temperature for 2-3 days. I to speed of the process heated to 40 degrees (approximately, slightly warm), add a spoon of yogurt and left in the kitchen, the next day the cake was ready. 2 litres of fresh, PASTEURISED milk, put on fire and bring to boil. This time 4 eggs and sour milk beat manually with a whisk until smooth, to the state of sour cream.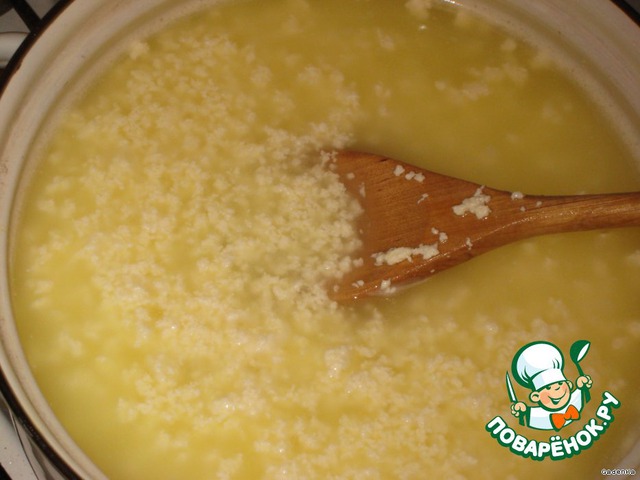 As the milk boils, make a very small fire and, stirring constantly, to enter sweet-and-egg mixture. While stirring, bring the mixture to a separation storogevskaya portion and a transparent yellowish serum. My process was about 7-10 minutes.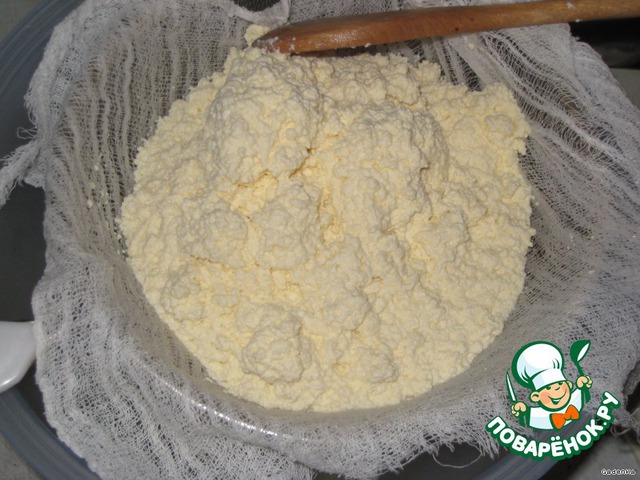 Then drain in a sieve or colander lined with cheesecloth and drain off all the liquid.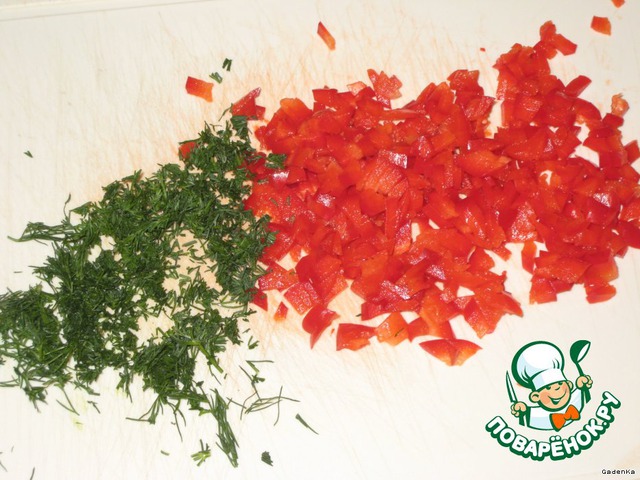 While the liquid flows down the pepper very finely chopped, dill also chop.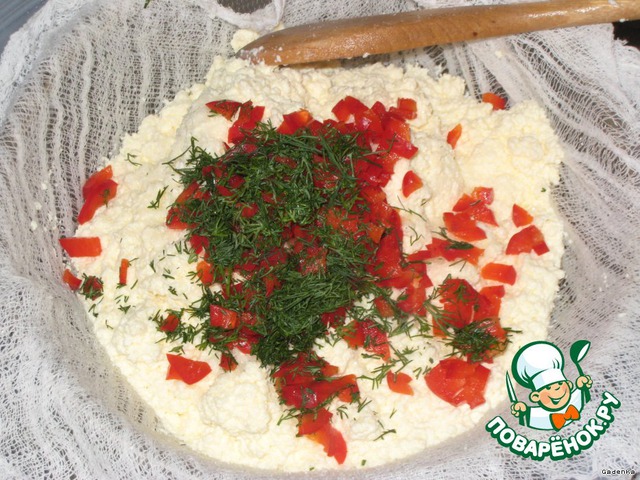 In curd add salt, additives and mix well.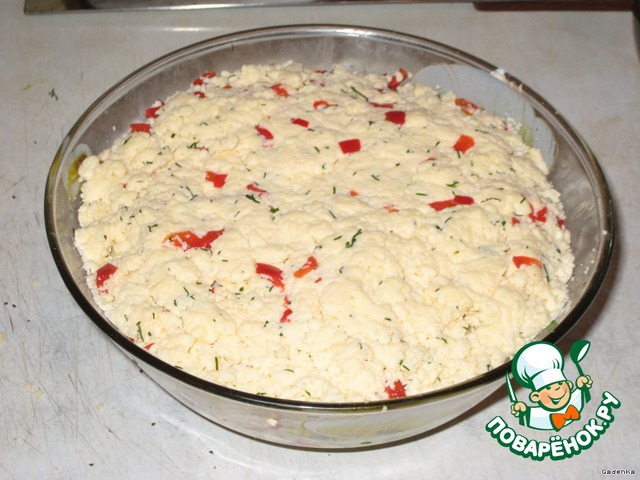 As the liquid is removed so that the mass will be thick, spread the cheese tightly in any form, and the top be weighted and leave for 8-10 hours. Then the cheese to get a little RUB with salt and put into the refrigerator to cool for 1-2 hours. Salt I does not RUB and is also not covered. Nothing a little a little dried out and almost immediately, better as pulled from the mold, wrap in cling film or in a package. Then we cut and we eat.