Description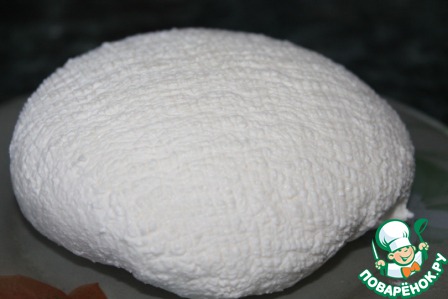 It turns out very soft and very delicate cream cheese - like Philadelphia, but better. The recipe is not quick, it will take a couple of days, but it's worth it!!!
Ingredients
500 g

200 g

1 tsp
//= Yii::t('app', 'Total calories: ') . $recipe['ingredients']['total_calories'] ?>
Cooking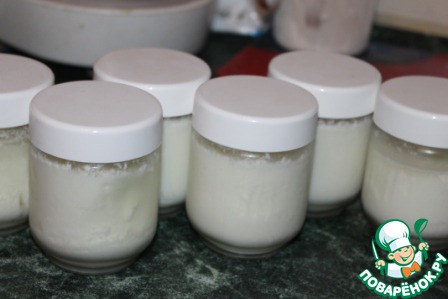 I used yogurt homemade.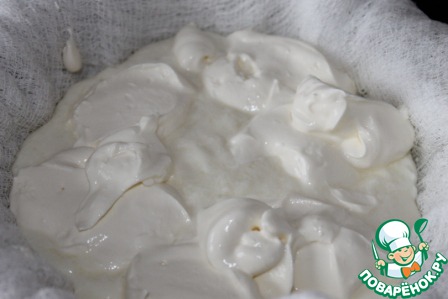 A sieve or colander of the right size to put in a deep bowl and put the folded in several layers of gauze. Put in cheesecloth yogurt and sour cream.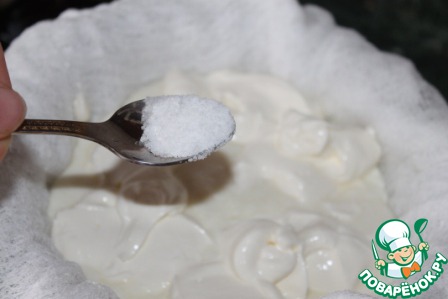 Add salt, incomplete a spoon and no top. Gently mix everything together.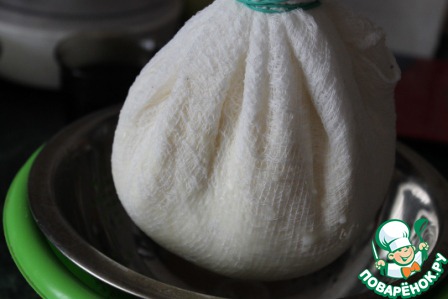 The edges of the cheesecloth to lift and roll bag. You put a plate with cargo and put all this "design" in the fridge for a couple of days. From time to time drain off the whey, which, incidentally, can also be used. The dough for pancakes, for example.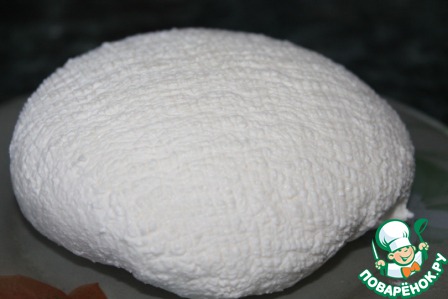 So, serum all came out - cottage cheese is ready! Note that when you use yogurt to low fat content obtained lower cheese yield, plus with higher fat content more rich, creamy flavor. But in all cases, a very tasty cheese. Yogurt and sour cream must be fresh, otherwise the cheese will kiliti. From such quantity of yogurt and sour cream turns 250 grams of cheese. Bon appetit to you!!!