Description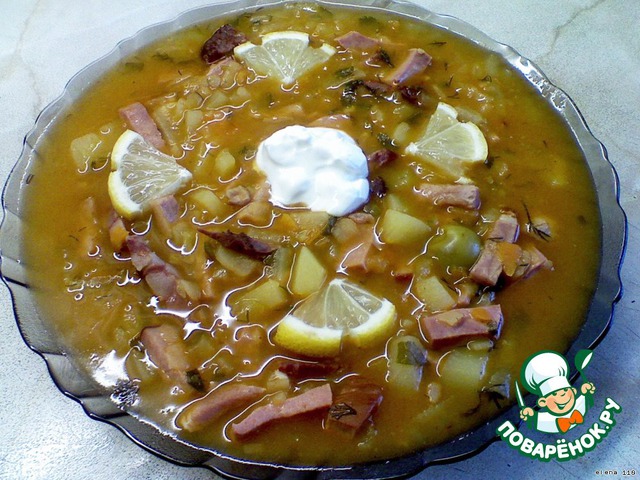 Option for the first course. Delicious hearty soup. Yum!
Ingredients
300 g

250 g

100 g

2 piece

1 piece

5 Tbsp

3 piece

1 piece

2 piece

2 piece
Cooking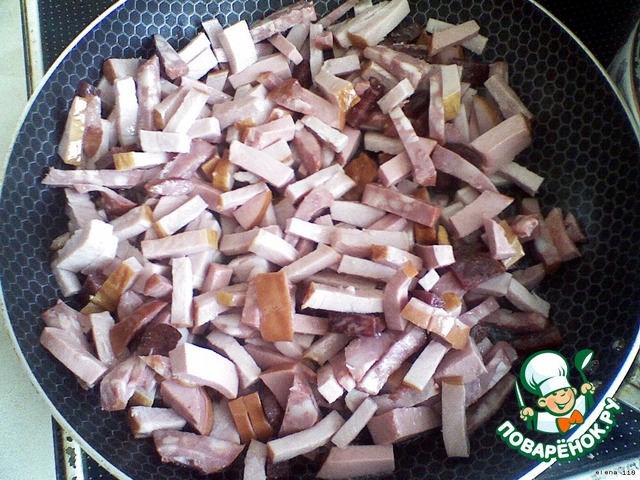 Boil until cooked the Turkey, cool the meat and cut it into pieces. To cook meat collection. Slice the sausage and carbonate cubes.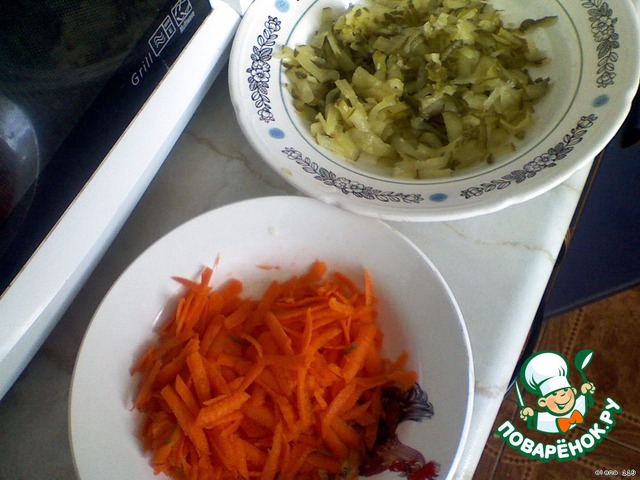 Cucumber, carrots and potatoes to grate on a coarse grater, finely chop the onion.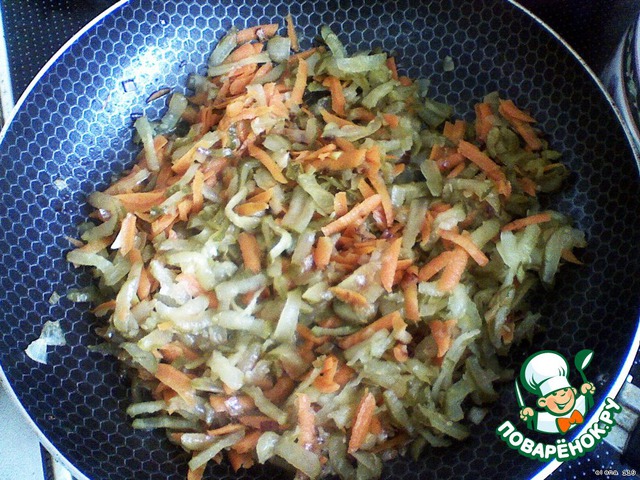 In vegetable oil fry the meat tax (sausage, Turkey and pork chops).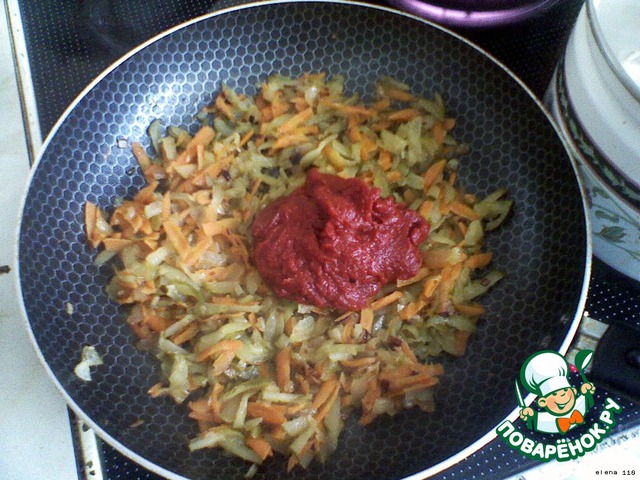 On a separate pan fry in vegetable oil until Golden brown onions, add carrots, saute. Add cucumbers and tomato paste.
Fry until evaporation of the liquid.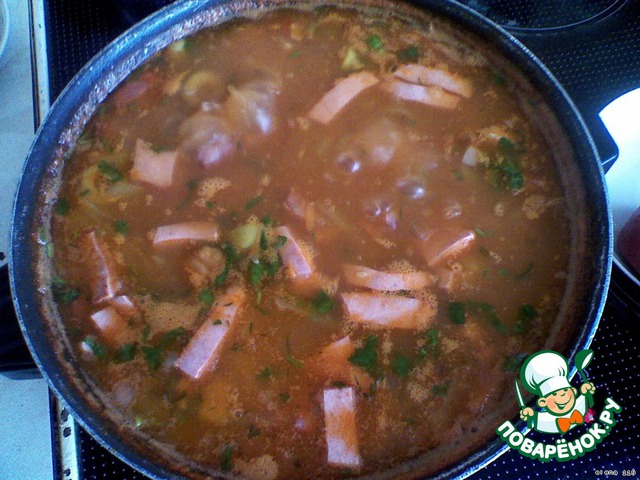 Boil the broth, put in it a mixture of vegetables and mixture of meat, add potatoes. Bring to a boil, reduce the heat. Add chopped olives, Bay leaf, chopped garlic, pepper and salt. To bring to readiness.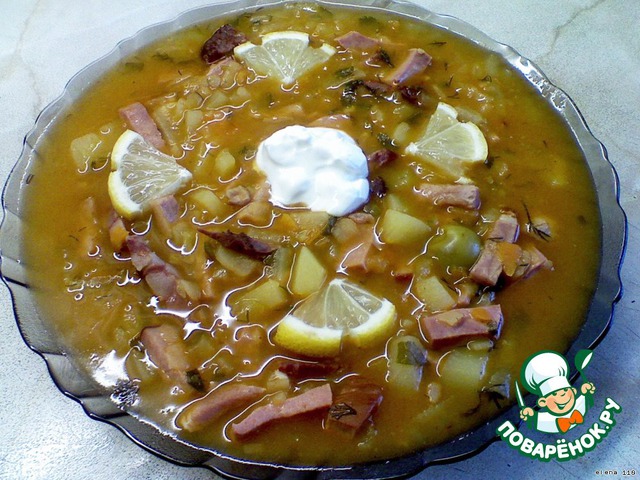 When serving, add lemon, chopped into slices and greens.