Description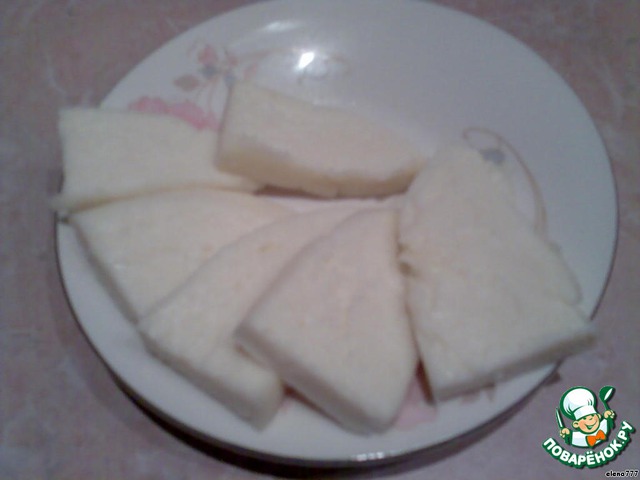 Great recipe for soft, delicate cheese for 5 minutes, without baking soda. Today I decided to experiment and cook up a quick cheese with sour cream, without soda. When I tried, she was stunned how delicious it turned out!
Ingredients
1 kg

1 l

2 piece

5 Tbsp

2 tsp
//= Yii::t('app', 'Total calories: ') . $recipe['ingredients']['total_calories'] ?>
Cooking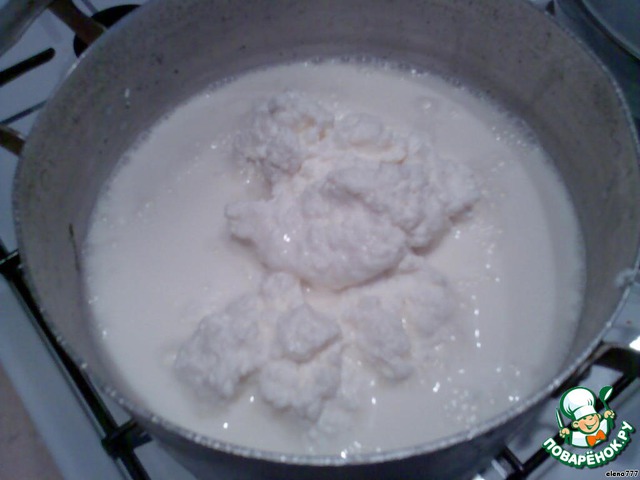 Pour the cheese milk, bring to a boil, but do not boil.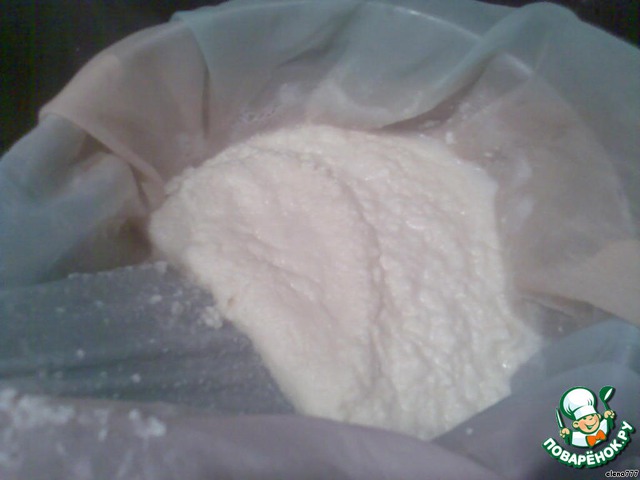 Strain through cheesecloth, then squeeze. Marley I have sucked on through a nylon tulle.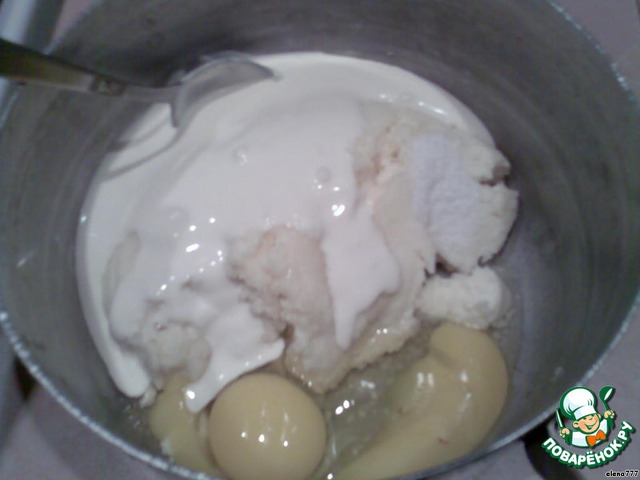 Alouminiou in a separate pan, pot or deep frying pan put the strained cottage cheese, add eggs, salt, sour cream.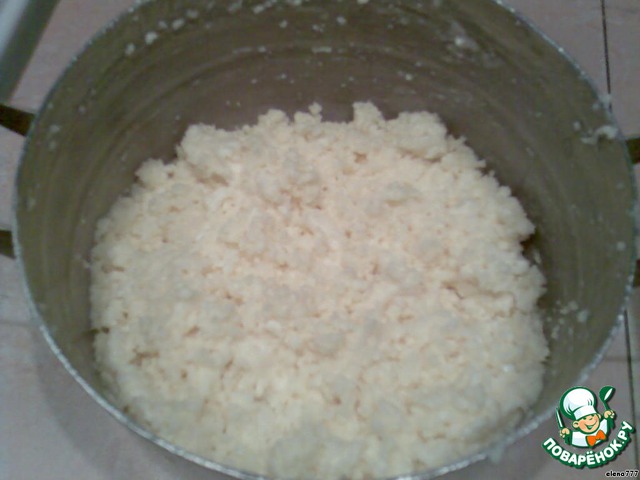 Mix thoroughly with your hands.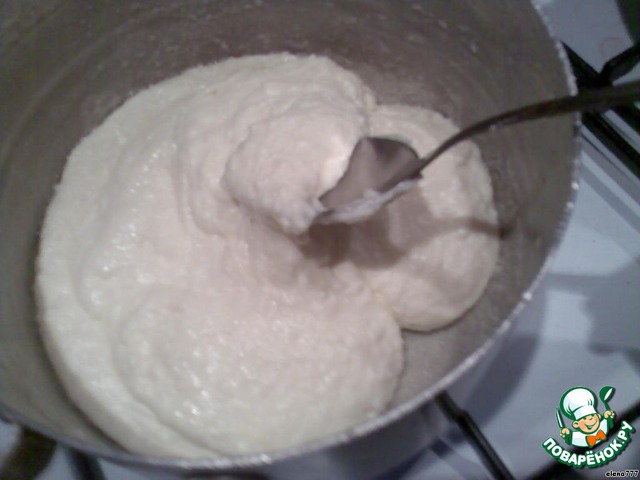 Cook for 5 minutes, the mixture should be viscous, homogeneous and to keep up with the bottom of the pan in one lump.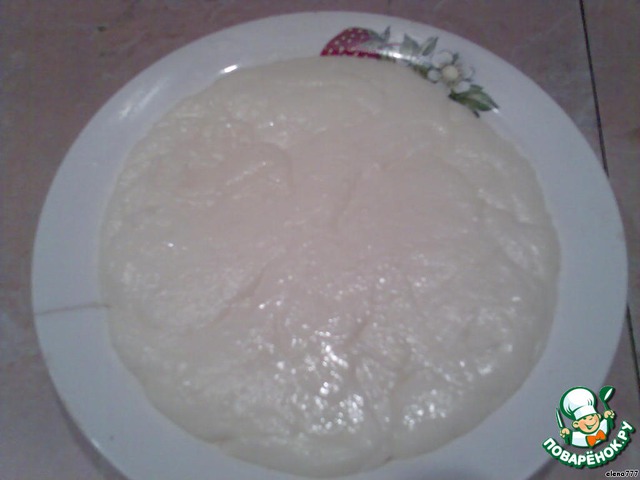 Ready to put cheese in the dish, smooth the top and put the cold.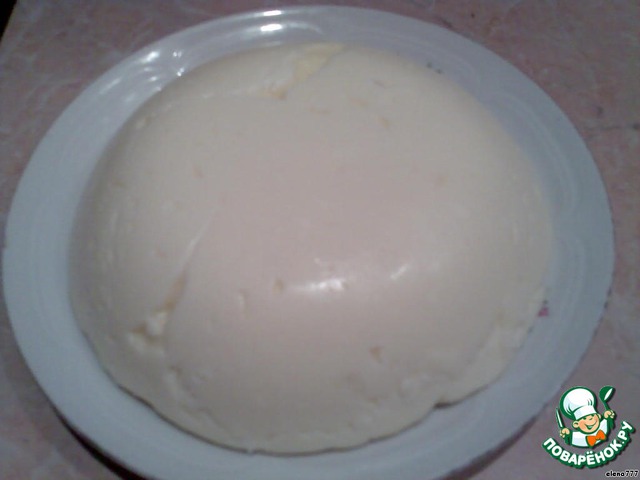 When the cheese is completely cooled, turn it onto a plate.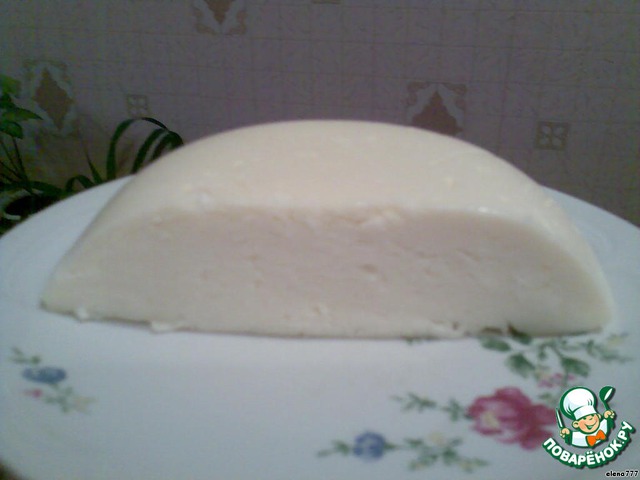 My experiment was liked by all, without exception. The cheese turned out tender, soft, flavorful, with a creamy taste.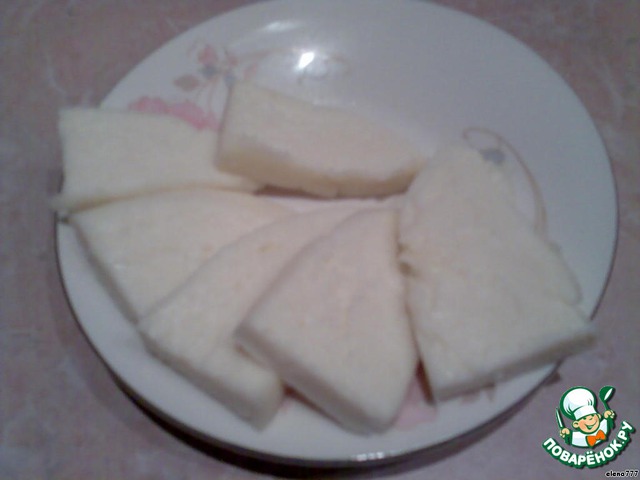 Perfect for sandwich for Breakfast, and not only! Only, I fear, will not survive the cheese before Breakfast, then, it was too delicious!