Description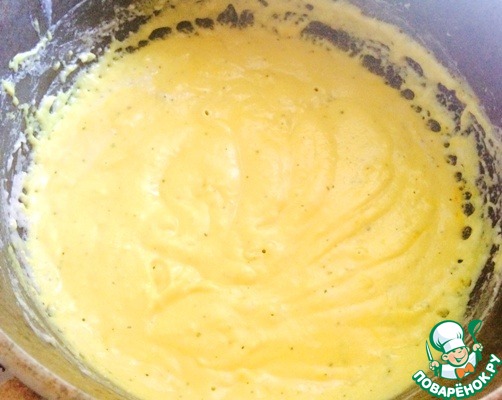 Creamy and delicate cheese is a perfect consistency. Preparation time - 10 minutes only. You can smear on sandwiches, in spring rolls to add, and can be used as a dip for fries, chips, vegetables, chicken... Try, you will not regret)
Ingredients
150 g

1 Tbsp

0.5 cup

25 g

1 piece
//= Yii::t('app', 'Total calories: ') . $recipe['ingredients']['total_calories'] ?>
Cooking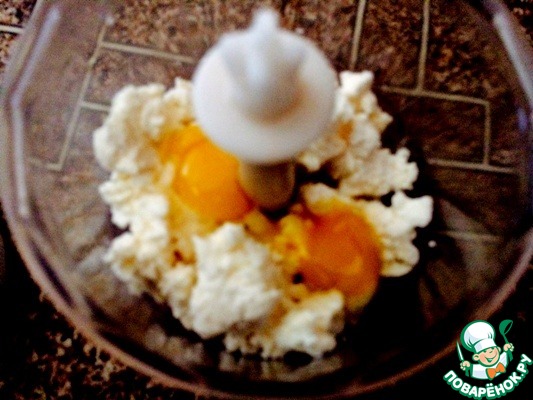 This is based on a very small portion of cheese. Optional the number of ingredients can be increased. So, in a blender mix the cottage cheese, salt to taste, soda (not extinguish), egg. To twist.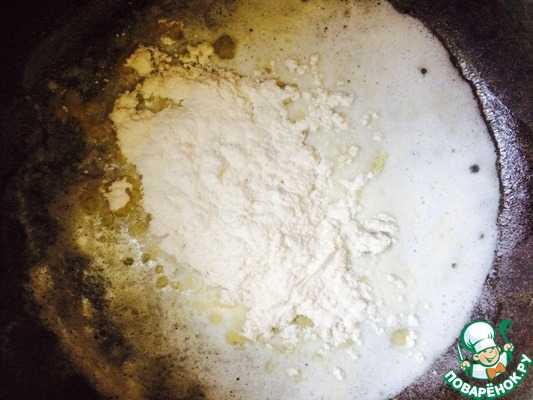 In a frying pan or saucepan with a thick bottom cook the Béchamel: melt the butter, add a spoonful of flour. Stir with a spatula to obtain a homogeneous consistency (about a minute is all it takes)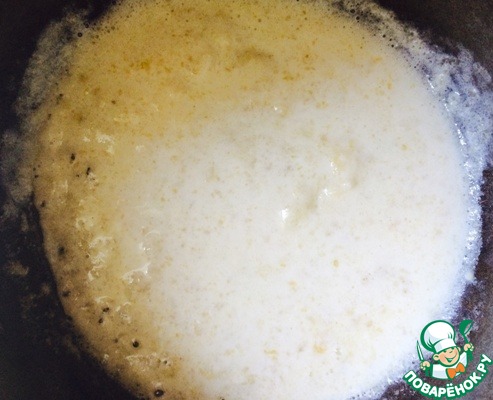 Pour cold milk, add your favorite spices. I have black pepper, nutmeg. Boil the mixture over medium heat, stirring constantly, to all the lumps broken. To the boil do not allow (i.e., not allow the mixture to bubble). It will take about 2 minutes. The consistency should be like thick cream. That will give us the Sauce? Creamy consistency of the cheese, not allowing him to be covered otherwise the film (as is the case in domestic processed cheese), but also, a great creamy taste!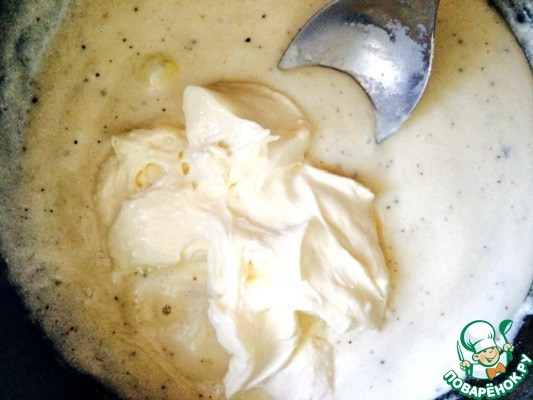 Add the cheese and, stirring all the time, proverjaem all on the same medium heat for another 3-4 minutes. The willingness of cheese you will see for yourself. It will be a little stringy.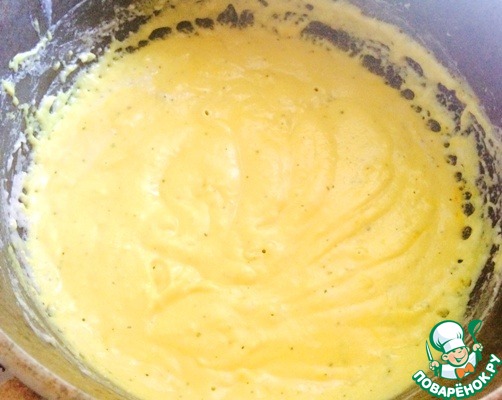 Turn off the heat. At this stage you can add in cream cheese any toppings to taste! Garlic, herbs, finely chopped and sauteed mushrooms, ham... your choice! For beauty of color I added a little turmeric, leaving syrochek without any other additives - just like the magic cream and cottage cheese taste). Cool cheese, you can smear it on a sandwich and you, shifting in a jar, put it in the refrigerator to cool.