Description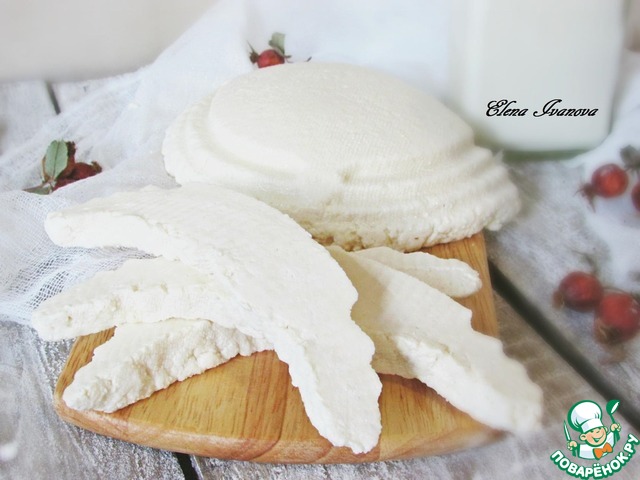 Paneer can be added to soups and vegetable dishes, or eat right. Pressed paneer can be used for cooking or cut into cubes, add to vegetable dishes, raw or fried. Paneer does not melt or lose shape when cooking or frying, it is fresh and natural, it's delicious.
Ingredients
3 Tbsp

2 Tbsp

3 l
//= Yii::t('app', 'Total calories: ') . $recipe['ingredients']['total_calories'] ?>
Cooking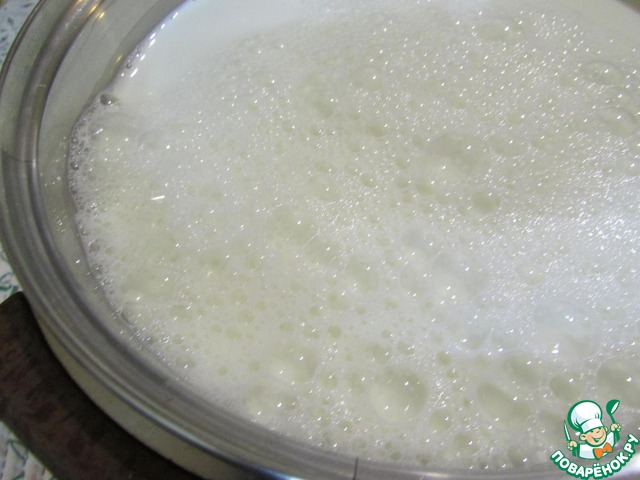 Milk pour into a saucepan with a thick bottom. Bring to boil.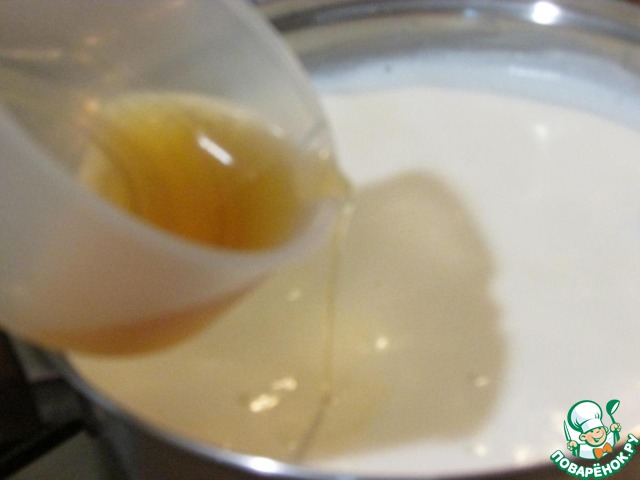 Then pour Apple cider vinegar. Boil for another 2-3 minutes, stirring constantly. Remove from the heat.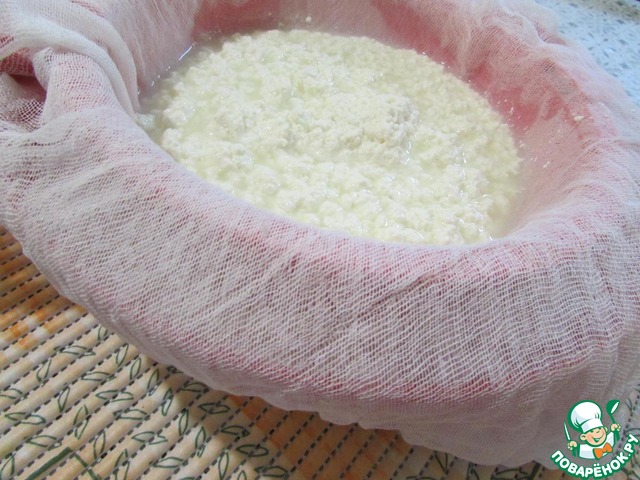 A sieve or colander to lay a double layer of cheesecloth. Discard milk cereal. To drain the whey. Serum keep.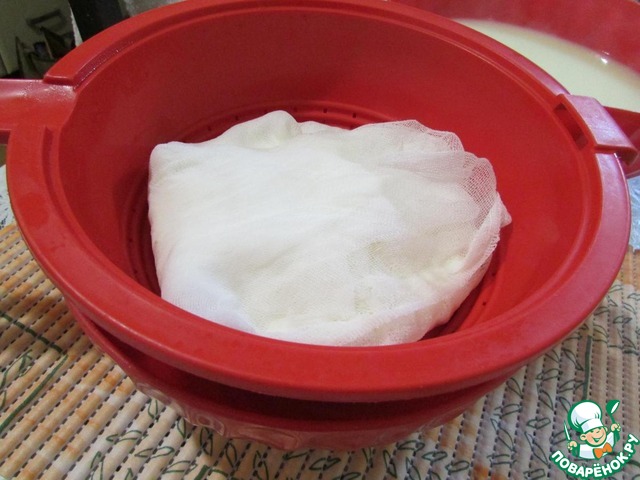 The edges of the cheesecloth to tuck to the center.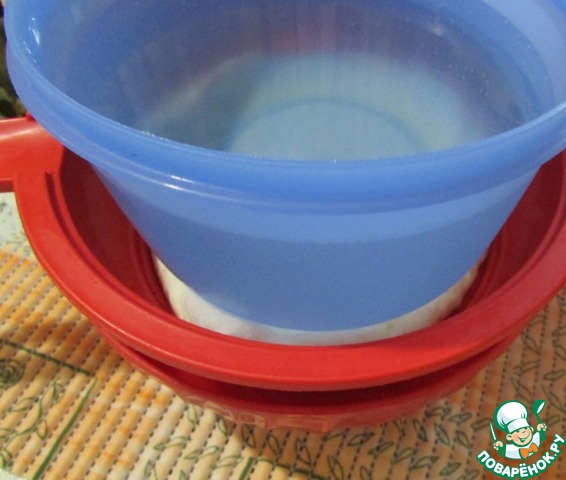 Cheese to put oppression. Leave for 2-3 hours.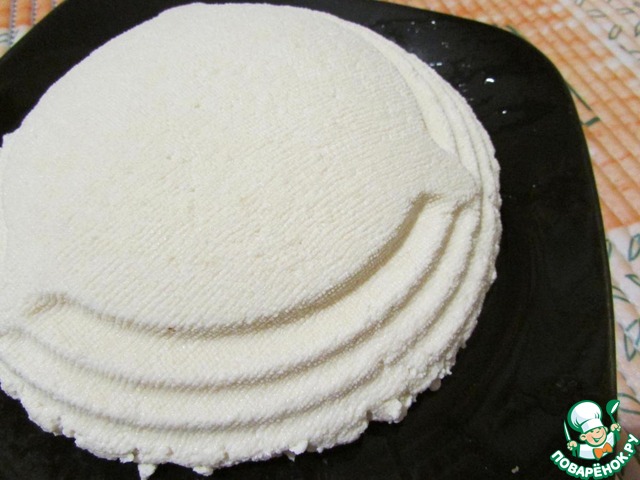 Here's a interesting piece.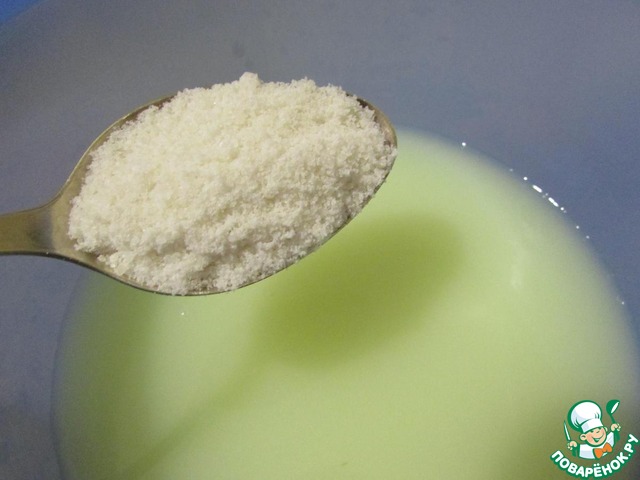 In a deep bowl, pour 600 ml of serum, add salt. Mix well.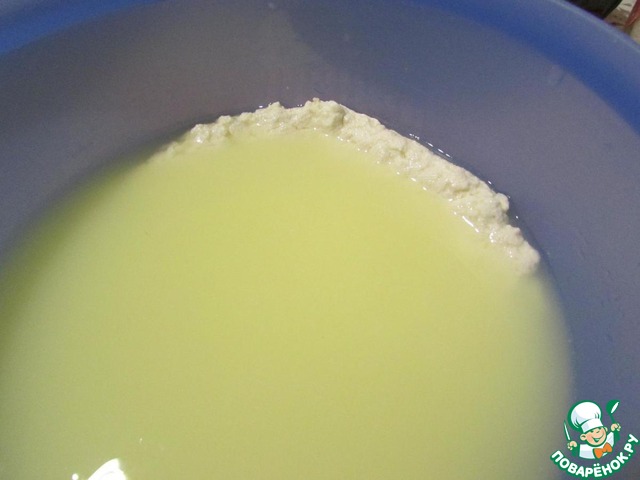 Put the cheese in the brine for at least 8 hours.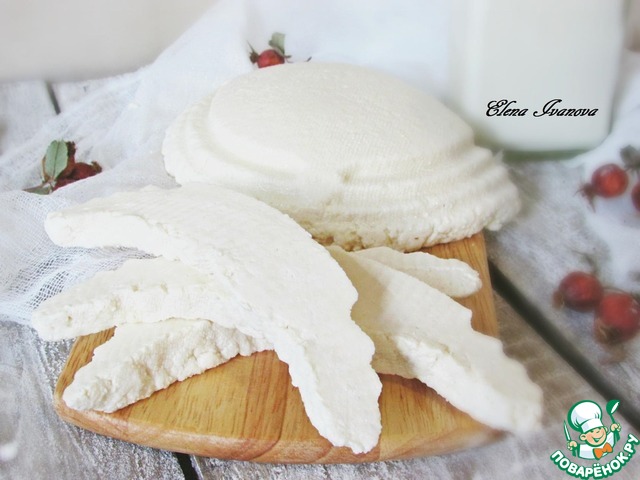 Bon appetit!