Description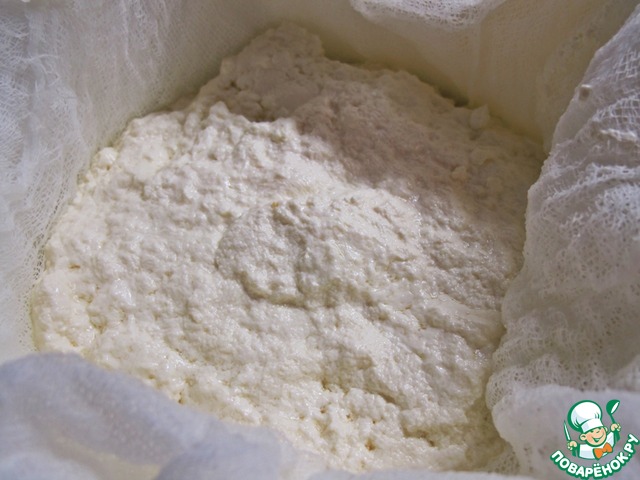 The Fromage Blanc. Recently I came across an interesting recipe in which you had to use this cheese. Even here in St. Petersburg to find it is not very easy, and the price can plunge people in a long stupor. Had to spend the time to create a recipe available for cooking at home and as close to the original. The result pleased me. I am sure that you will not be disappointed with what happened. An output of 330 grams.
Ingredients
1.5 l

200 ml

250 g

2 Tbsp
//= Yii::t('app', 'Total calories: ') . $recipe['ingredients']['total_calories'] ?>
Cooking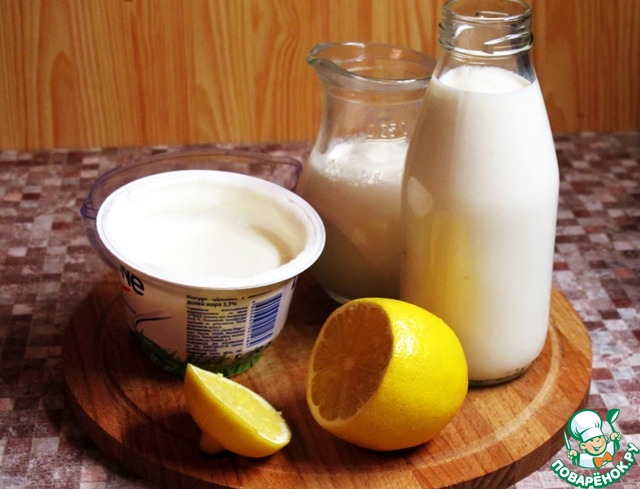 That's the whole simple set of products.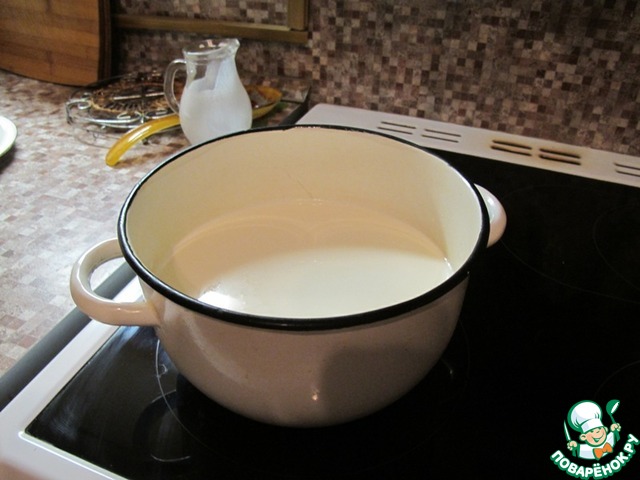 This recipe is ideal for owners of electric cookers. Owners of gas cookers will have to exert a little more effort. 1. Pour into a saucepan the milk and cream, stir 2. Email. stove (glass ceramics, induction) to make a medium heat and put the pan on fire. 3. Owners of gas stoves also put the pan on the burner with an average temperature and turn on heating oven at 180 degrees.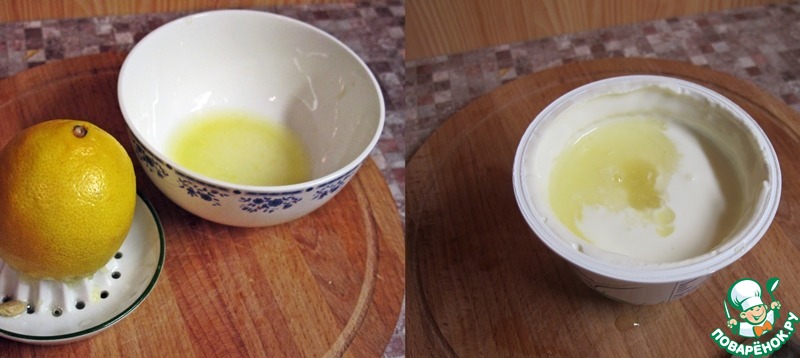 Squeeze the juice from the lemon, mix with yoghurt and pour into the pan with the milk. Mix well. From that moment more the contents of the pan do NOT stir!

Now you need to turn up the heat under the pan and watch closely what happens in it. The temperature of the milk mixture should not exceed 80 degrees, i.e., our task is not to give the contents of the pan to boil. Since I have no cooking thermometer, I focused on the outward signs of the process. It is seen that the contents of the pan begins to "storagebase", appear on the surface flakes of cheese, which completely cover the surface. After a while there is a small "crater" in which visible signs of incipient churning. This is the time of the termination of the heating of the mixture. Then turn off the burner and... the owners of "electricity" simply cover the pan with a lid and leave for an hour alone. Owners of gas, turn off the oven and put the pan in there, too, on the hour.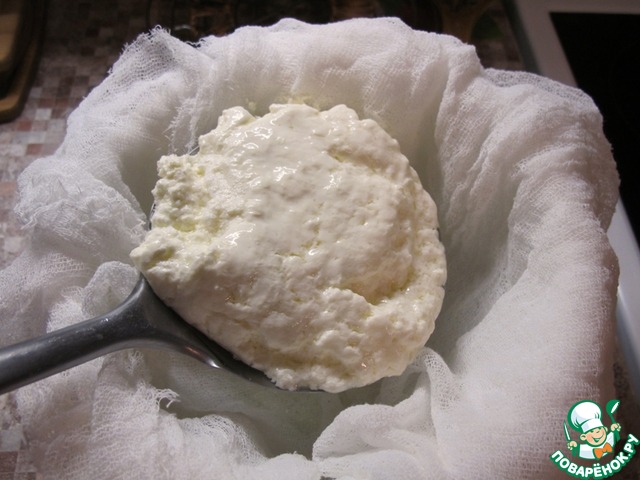 Prepare a colander, a slotted spoon, cheesecloth six additions and the capacity for serum. Vystelim a colander with cheesecloth, set over a bowl and gently, with a slotted spoon, put the cheese in cheesecloth. Left in the pan, the serum is filtered and poured into a separate bottle. This is a very valuable product that is useful to us. Cover the cheese with a saucer of the right size, the top put a small load and put either in the refrigerator or in another cool place from +2 to +10 ° (or fridge, or warmed loggia) to cool.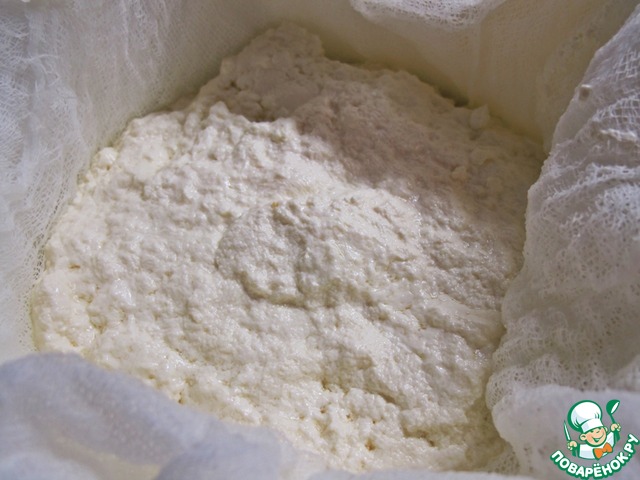 Further, we define the consistency of the cheese. If you need one just for food, then after four hours it is ready. I wanted a "drier" and I left for the night.