Description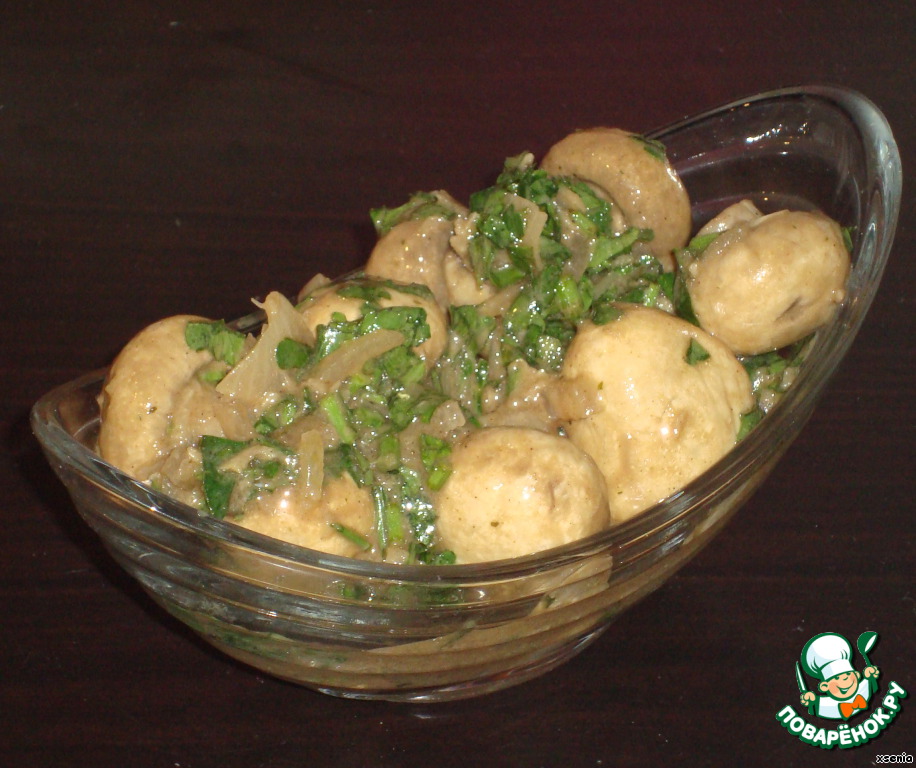 Hello! Today, the appetizer of mushrooms! I must say - on the fan! Either love, or absolutely not! But I think reading the recipe, you will immediately understand your this dish or not!
Ingredients
250 g

100 ml

1 piece

4 tooth

100 ml

1 cup
//= Yii::t('app', 'Total calories: ') . $recipe['ingredients']['total_calories'] ?>
Cooking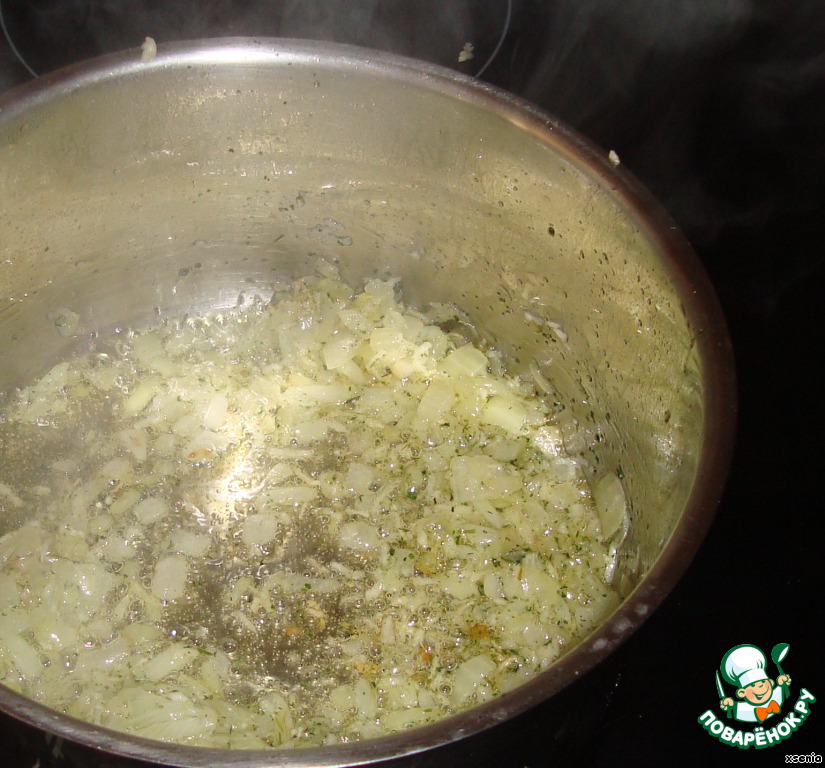 In a deep saucepan over medium heat, heat oil. Finely chop onions, saute in oil (do not fry), add garlic (grated on a fine grater), add spices. France sold by the set of spices is called a "Bouquet Garni", it includes parsley, Bay leaf, tarragon, Basil, you can use any spices to your taste. The more varied, the better.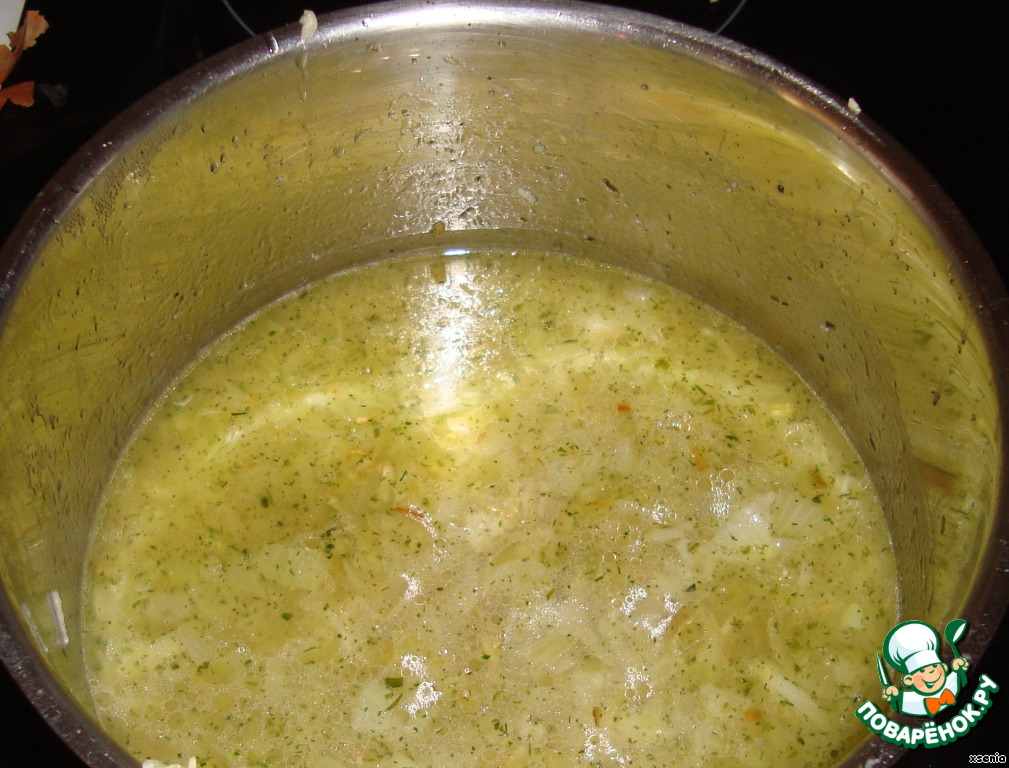 Now add water and wine and bring to a boil!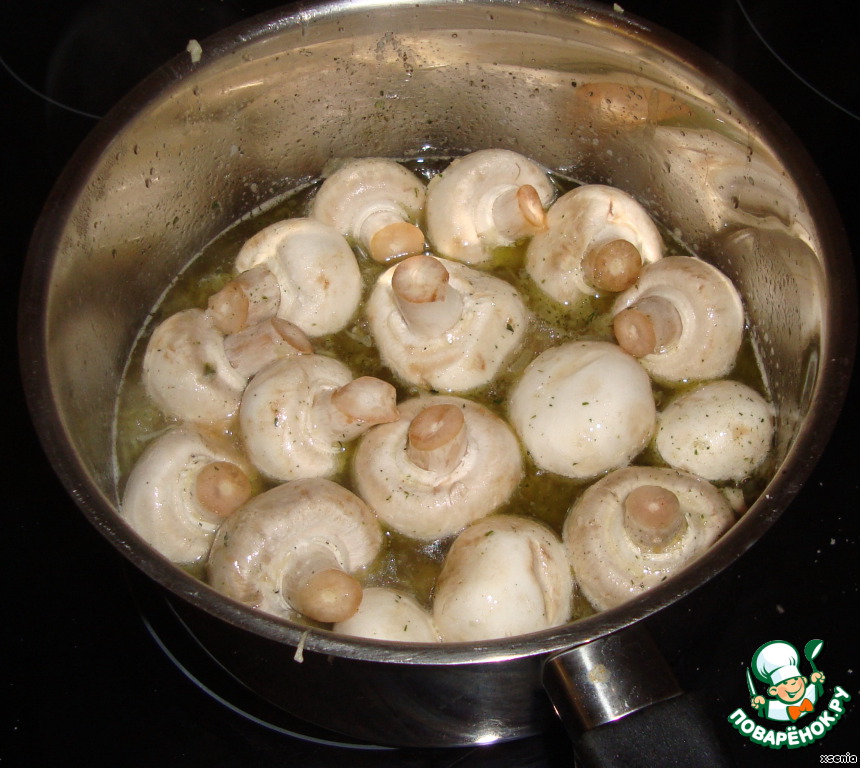 Sent into the boiling bouillon mushrooms (of course, well washed). Cook for 5 minutes. Then put in a cool place to cool.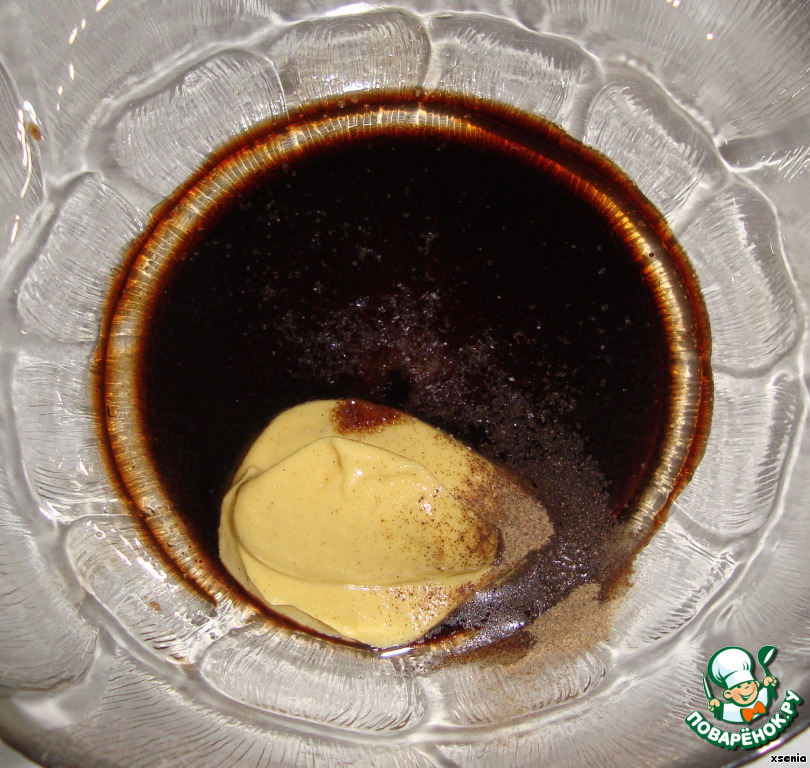 When the mushrooms have cooled, put them in a salad bowl and dressed with finely chopped parsley and a Vinaigrette dressing. The mass of options. In my case: balsamic vinegar 2 tbsp + 1 tsp mustard + olive oil 2 tbsp + pepper + salt. Vinegar you can substitute lemon juice or to take any other vinegar to taste. You can also add honey, etc. And in General, sauces, "Vinaigrette" need a separate page, a huge number of them - with the yogurt, lemon juice, honey, rosemary, "Creole" rum, "provençale" with tomatoes. I remembered the film "Girls", when the heroine talked about potato dishes))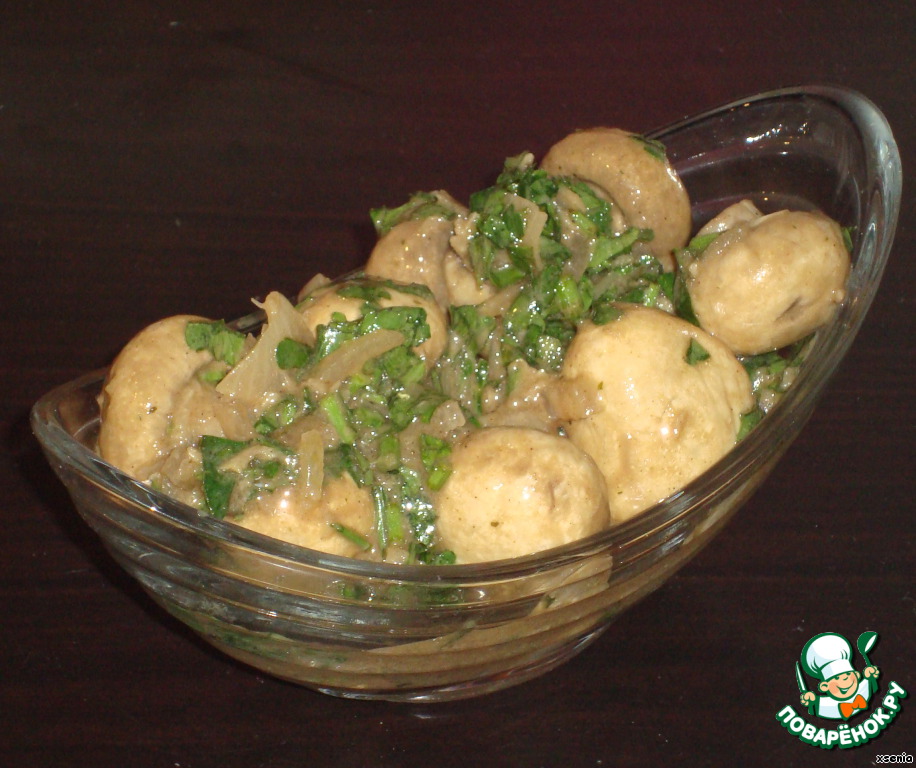 Well, that's all. Let promarinuetsya a bit and... Bon APPETIT!!!