Description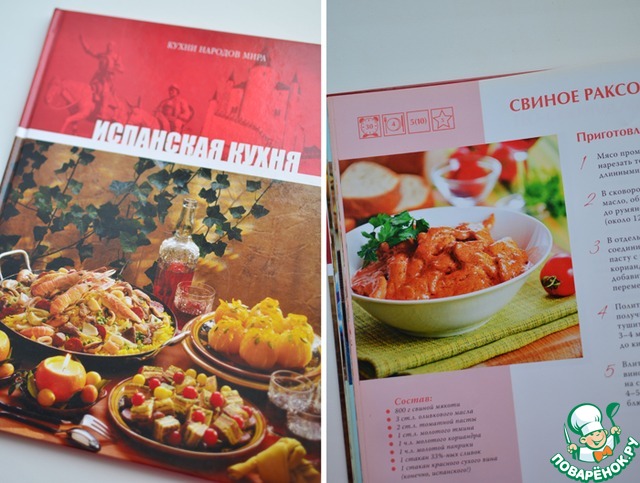 Try to offer one of the most popular Spanish dishes - Pork Raxo. Tender meat, melting in the mouth, delicious in a great sauce! In multivarka Vitek the preparation of this dish will not take much time and effort, and the result is great!
Ingredients
800 g

2 Tbsp

1 cup

1 cup

1 Tbsp

1 tsp

1 tsp

3 Tbsp
//= Yii::t('app', 'Total calories: ') . $recipe['ingredients']['total_calories'] ?>
Cooking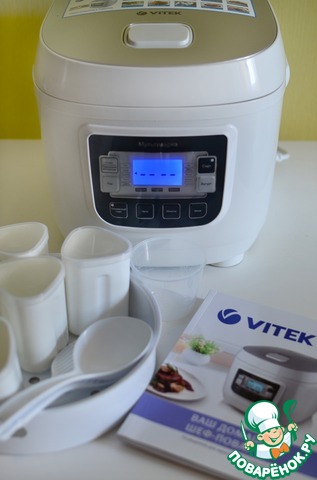 First let's talk about the test multivarka Vitek 4204-GY. It has electronic control, it performs 10 automatic programmes, has a bowl non-stick coating, as well as 3D heat, by which the Cup is heated from all sides, which makes cooking faster and more uniform. Pleased with removable and washable internal part of the cover and convenient carry handle, and most pleasant surprise, of course, was the mode Yogurt, and special cups with lids. In General, the advantages of her weight, I'm not talking about a comfortable Cup-the double boiler, the spatulas for cooking, a wonderful book with colorful recipes and beautiful design that perfectly fit in my white and silver kitchen. I have a lot of things in it made, a real pleasure, and why should I plate?)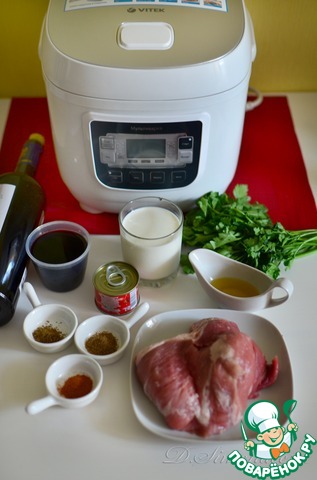 And now to the recipe. To speed up the process, prepare all the products.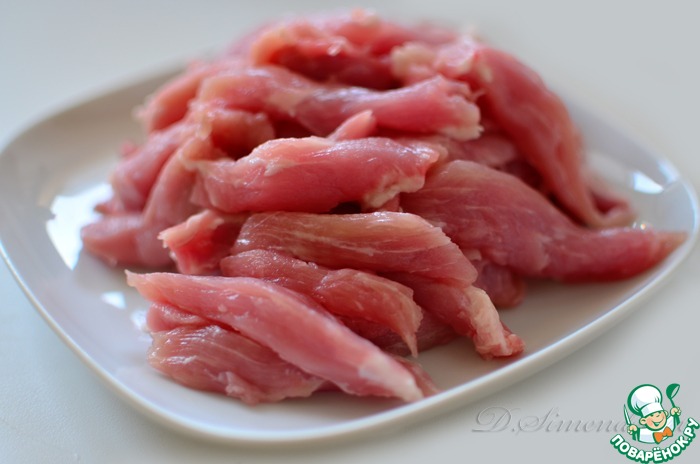 Meat wash, dry and try cut it into thin long wedges.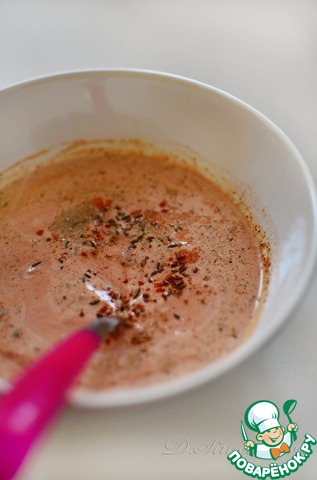 In a separate bowl, combine the tomato paste with cumin, coriander and paprika, add the cream and mix well.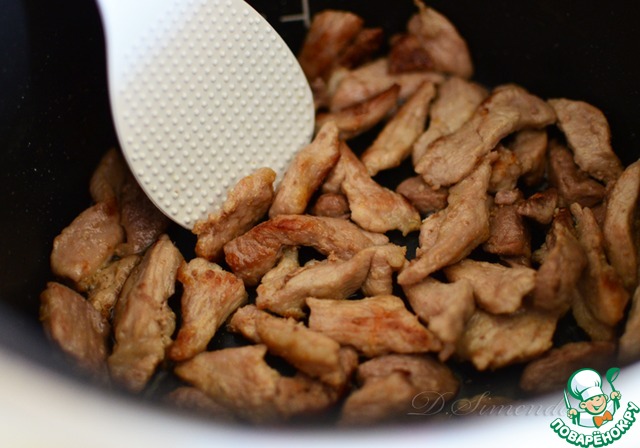 In the bowl multivarki pour olive oil and turn on the Roasting. For this regime, you watch yourself as if you were frying in a pan. Wait until the heated oil, and fry meat until Golden brown. Don't forget that the set includes a special spatula.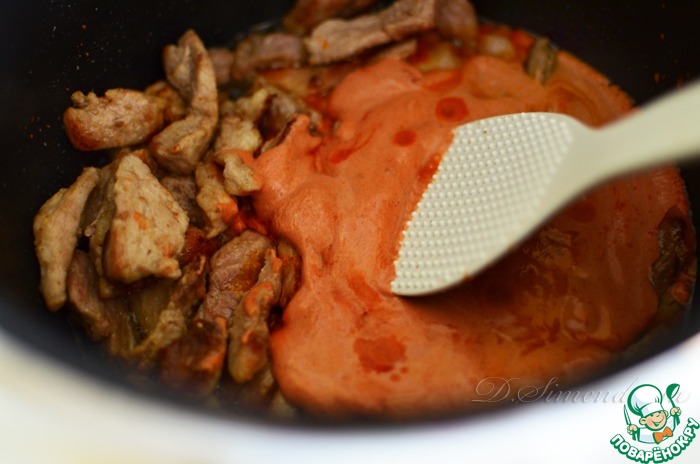 The resulting basting sauce, and mode Suppression. To manage this slow cooker is so simple that will understand any. Simmer the meat for about 5-7 minutes.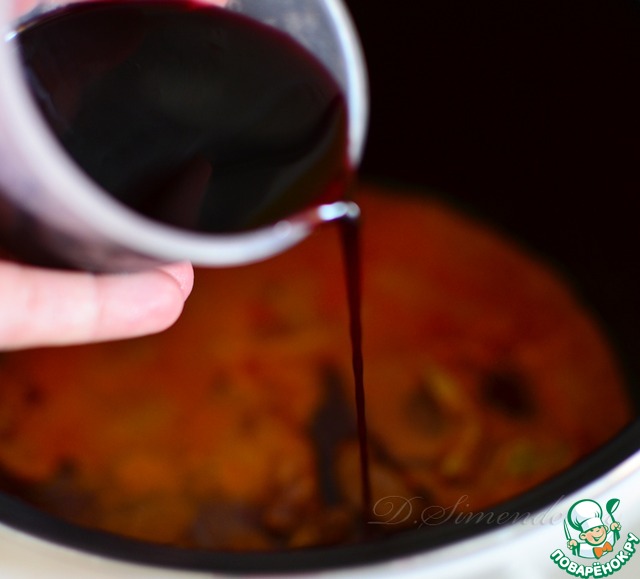 Pour meat red wine (a special multistake) and really warm for about 5 minutes. You can then leave the dish in the Maintenance of the heat, but I don't think you will refrain from all scents and will immediately serve hot.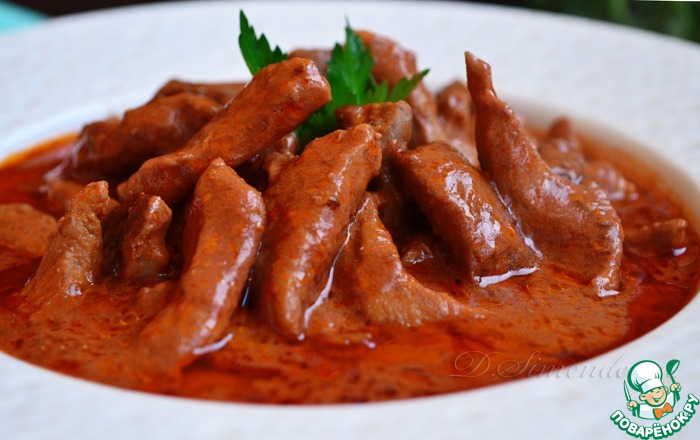 Simple but very tasty dish is ready!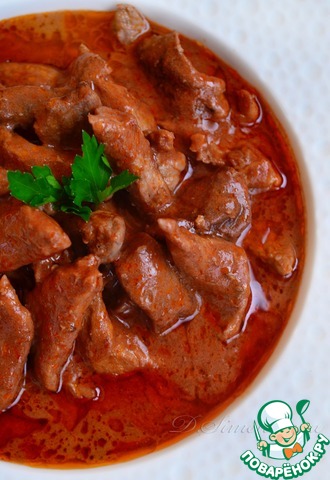 Multivarka Vitek 4204-GY coped with them easily.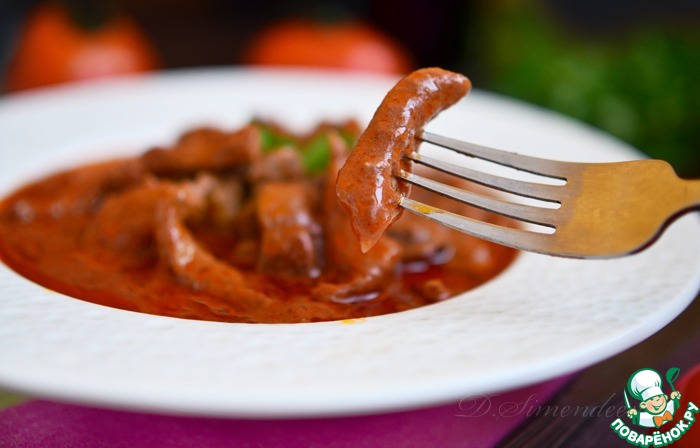 Bon appetit!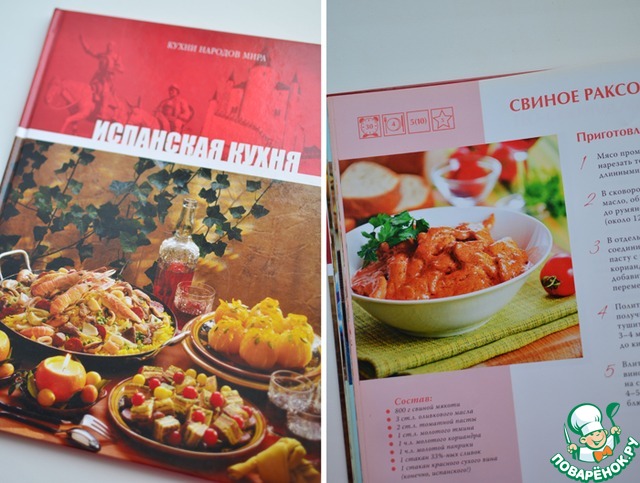 For people doubting the reviews that this dish under this name exists, post the source from which was taken the recipe.