Description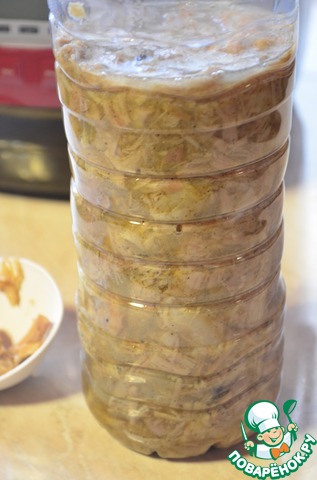 I hope my version of this meat will be useful. It turns out beautiful and delicious! The taste is something like a stew that looks beautiful sliced. Not ashamed to invite guests and put on a festive table. Most importantly, is prepared in multivarka VITEK VT - 4200 that facilitates the preparation of the dish, no need to watch, if not boil the broth!
Ingredients
1 kg

0.5 cup

5 piece

0.5 tsp

0.5 tsp

3 tooth

40 g
//= Yii::t('app', 'Total calories: ') . $recipe['ingredients']['total_calories'] ?>
Cooking
Test multivarka VITEK VT - 4200. For the preparation of Brawn we will need 1 kg of pork.
The meat must be cut into 4 pieces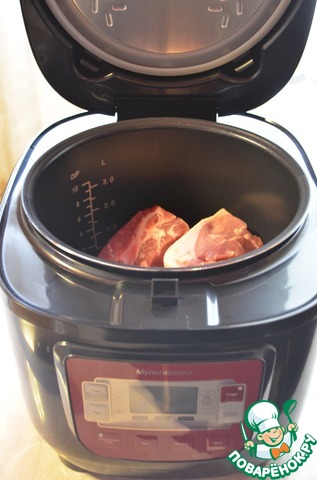 Put in a bowl multivarki, salt and add 0.5 multistone water. Put the slow cooker VITEK VT - 4200 mode of "Fighting" on 50 minutes, then add another 50 min, a total of nearly 100 minutes of fighting.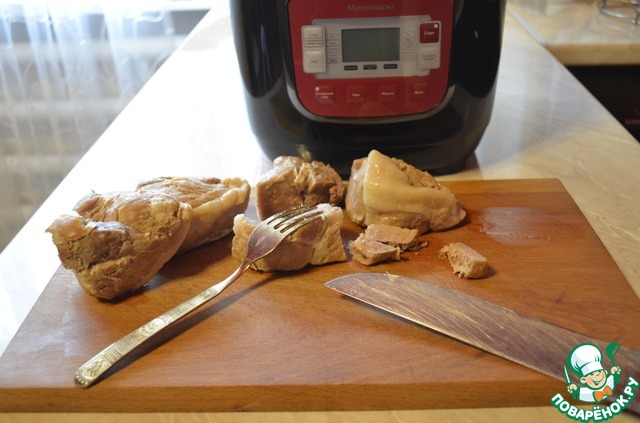 The meat must be removed and cut into small pieces.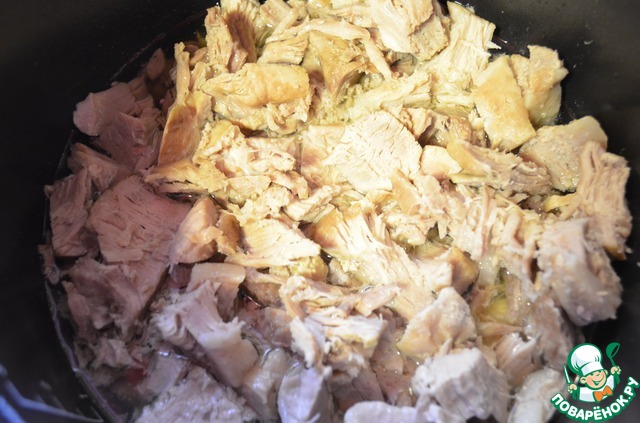 Sliced meats must be put back in the bowl of a slow cooker, the broth should almost cover the meat, if you have very little broth, you can add a little water.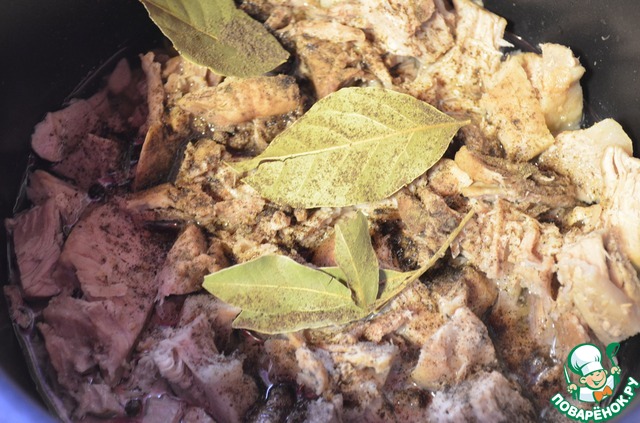 Then add to the bowl of spices, Bay leaf, squeeze out the garlic, add gelatin. Included multivarku mode "Quenching" for another 50 minutes.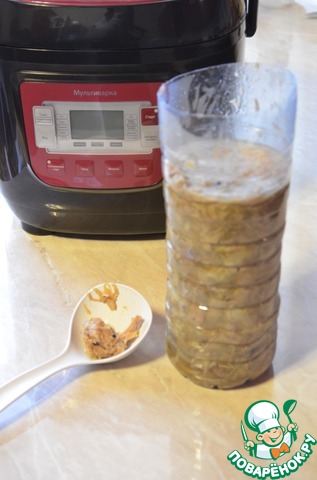 At the end of a given program, switch off the slow cooker, turning off the power and open the lid, let our Brawn has cooled slightly, remove the leaves Lavrushka. Next, take a plastic bottle of 1.5 liters (about my children's water), cut off the neck and put the Brawn.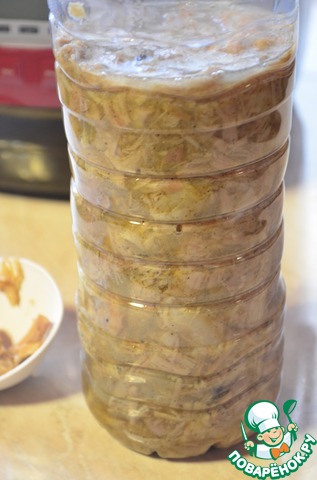 Put into the fridge until fully cured. I Brawn did in the evening and in the morning cut the bottle and put the Brawn on a plate. It turned out very dense Brawn, well cut and looks very appetizing! The taste is something like a stew, very tasty on white bread with a bit of sugar tomato. Help yourself!!! Multivarka VITEK VT - 4200 did well with the task!!!