Description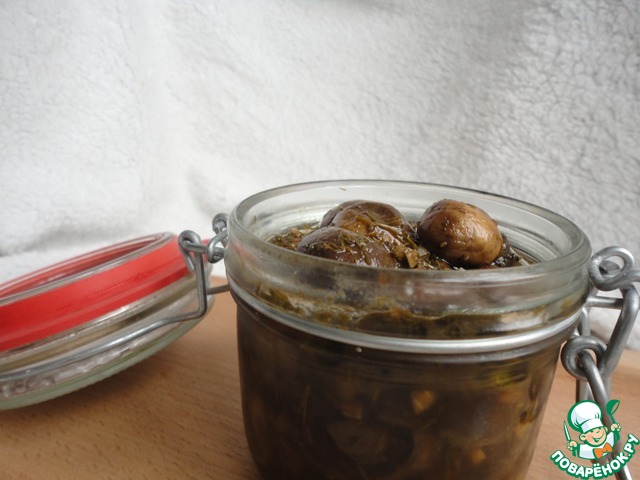 Found on the Internet the original method of quick pickling mushrooms. I took it as a basis and added a few of their ideas. Came out extremely tasty! And even my daughter, which admits only of mushrooms pickled mushrooms and white mushrooms, said that these mushrooms are very tasty. In General I recommend!
Ingredients
500 g

3 Tbsp

3 Tbsp

3 Tbsp

5 piece

4 piece

1 tsp

4 tooth
//= Yii::t('app', 'Total calories: ') . $recipe['ingredients']['total_calories'] ?>
Cooking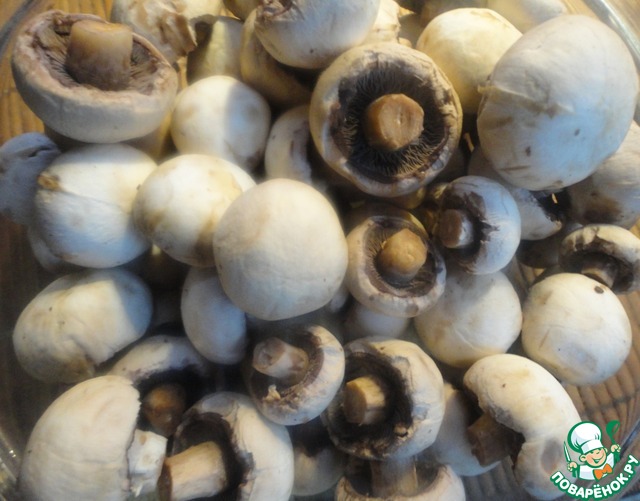 My mushrooms. With hats remove the skin. In principle, this can not be done, but as for me, without skin mushrooms be careful. Too long legs to be cut.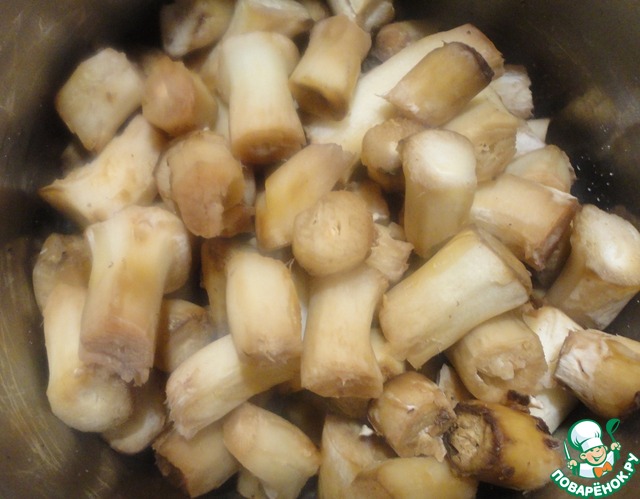 The legs I used as mushroom roast in another recipe (I'll link below).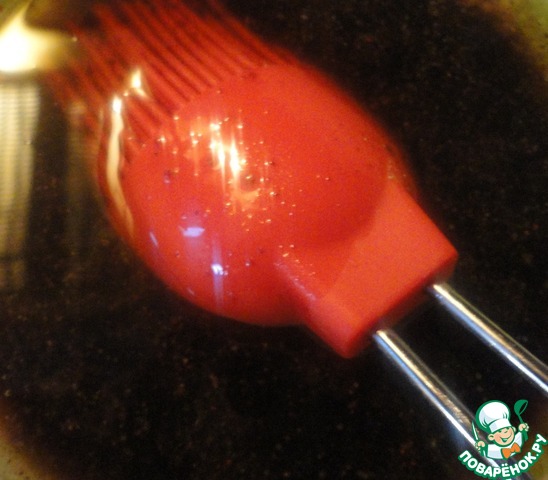 Prepare the marinade. Pour into a container for the marinade vegetable oil, balsamic vinegar, soy sauce, add sugar. All is well mix to a condition emulsii with a fork, whisk or silicone brush. Here let me digress a bit. Cooked mushrooms are dark because of the balsamic vinegar and soy sauce. I made these with 0.5 tsp salt (instead of soy sauce) and Apple cider vinegar (instead of balsamic). Externally, the mushrooms came out beautiful. They turned out light, and greens with garlic are not stained in brown color, and very nicely contrasted with the bright mushrooms. But the taste of these mushrooms turned out a little worse. In General, take your pick between taste, appearance and availability of products.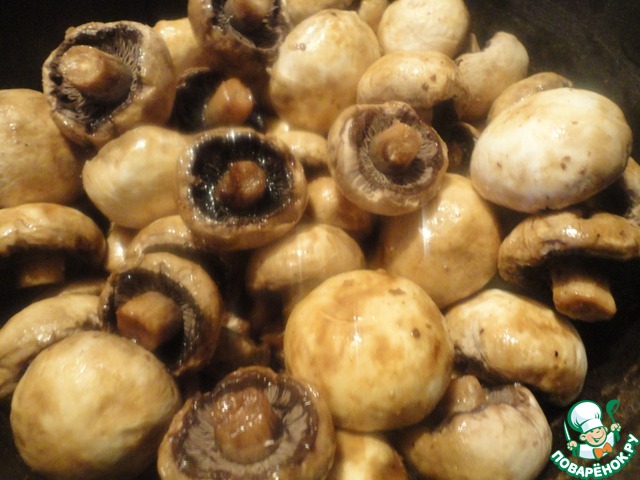 Spread the mushrooms in a saucepan or in the frying pan. Pour the marinade, stir. Put on medium heat.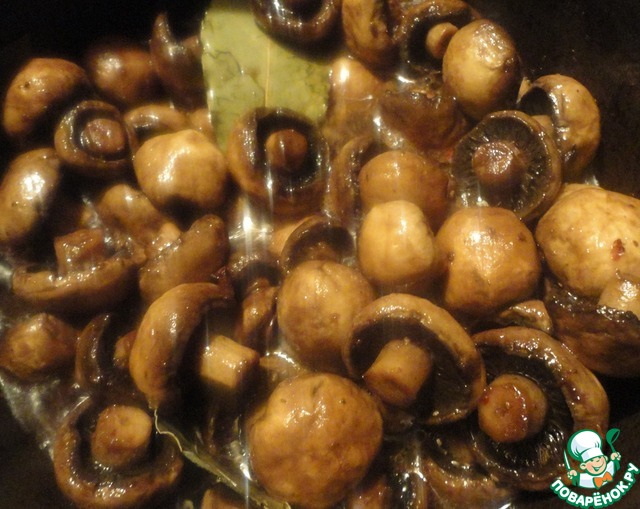 As soon as the mushrooms will give enough liquid, add Bay leaf, cloves, peppercorns and crumbled dried white fungus (it will add flavor to the mushrooms), reduce the heat to low, cover and simmer 10 minutes. If liquid is not enough, you can add a little water. But, as a rule, it is enough. The mushrooms are prepared as if in their own juice.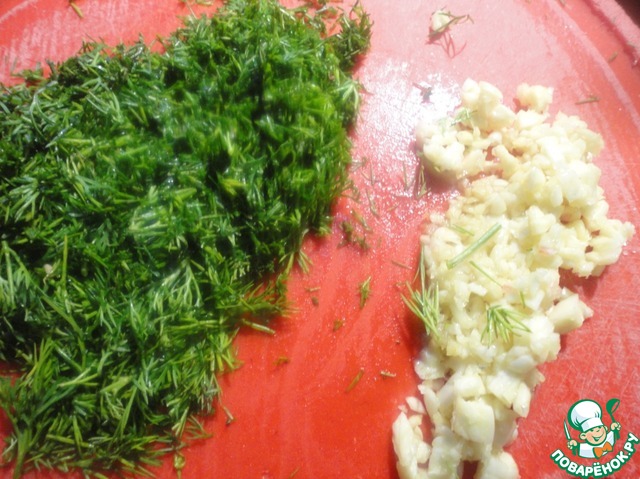 Meanwhile, chop the garlic and dill.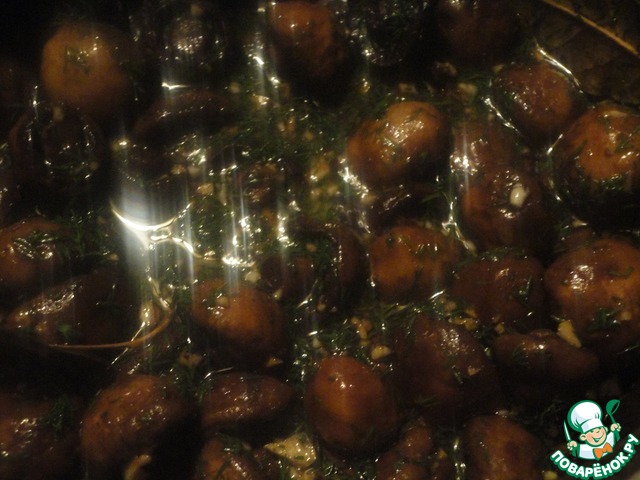 Fill with dill and garlic to the mushrooms and warmed up another 5 minutes.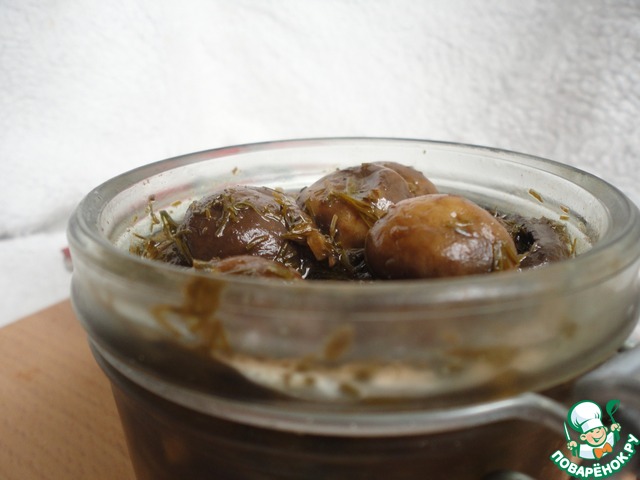 Cooked mushrooms can be folded into a jar and close. Of 0.5 kg out of the Bank 0,5 l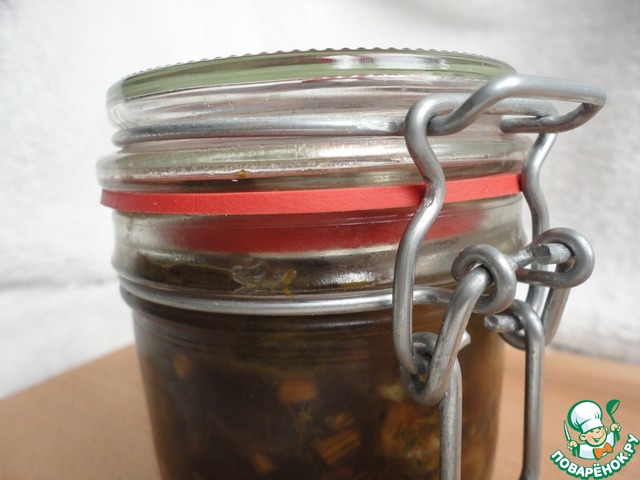 At least a month in the fridge they will stand. Maybe more, but usually they are more than a week have not apprehended.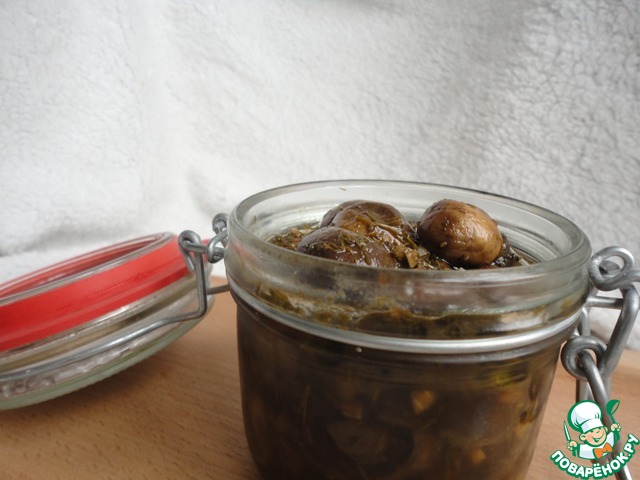 The logic of these fungi should allow to cool and serve as a cold appetizer. But hot are delicious, too, so you can prepare for unexpected guests and serve immediately on the table.