Description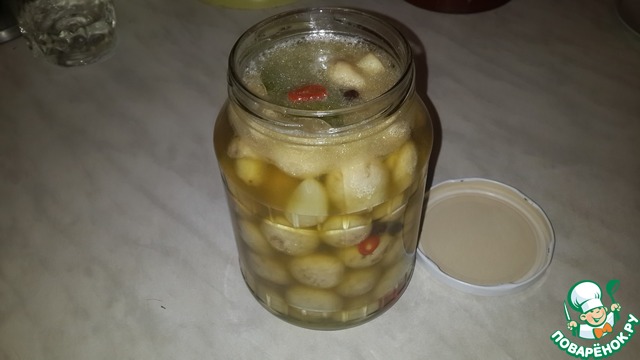 Delicious marinated mushrooms. Not require large financial and time costs, and the table disappear instantly.
Ingredients
800 g

200 ml

60 ml

50 ml

3 tsp

1.5 tsp

4 tooth
//= Yii::t('app', 'Total calories: ') . $recipe['ingredients']['total_calories'] ?>
Cooking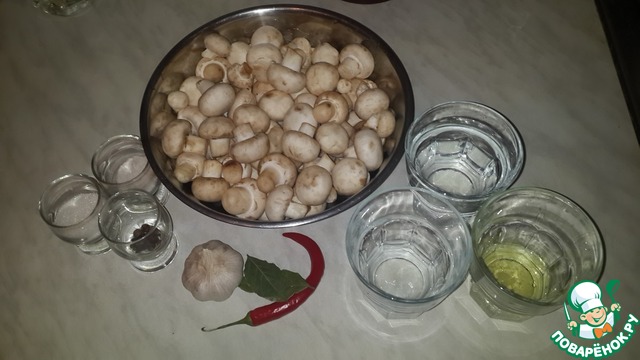 My mushrooms, small leave whole, larger cut in half or quarters (whichever You prefer). Prepare all the necessary products.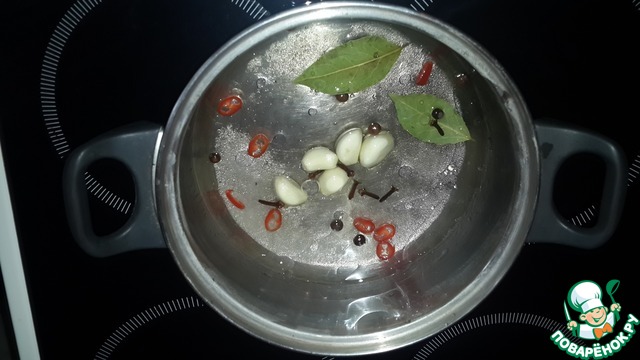 In a pan lay all the ingredients at a time, mix, put the mushrooms in the last turn, put on quite high heat.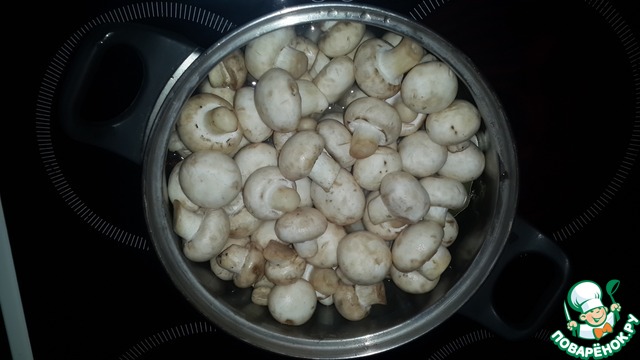 Do not worry that you have brine mushroom will give themselves the necessary amount of liquid. After boiling, cover with a lid, if necessary, slightly diminish the fire and cook our mushrooms for 3-4 minutes!!! remove from the heat. If you cook them longer, they darken and we want blonde, pretty mushrooms.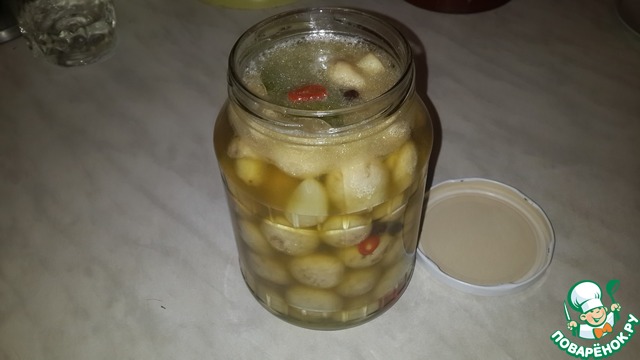 Next, we'll bring the marinade to desired taste. Taste it and add as required acid, salt, sugar. The marinade should be quite concentrated, so we can well and quickly marinated. When the mushrooms are ready, put all in a clean, glass jar and allow to cool, cover with a lid, put into the fridge. After 10 hours (if you did everything correctly) can enjoy the most delicious marinated mushrooms. Bon appetit!