Description
Never pickled mushrooms, but sometimes prepared for a particular recipe. Mostly made in China. Quite tasteless. And then the Classmates got the recipe. I decided to try, to correct and to offer, as the recipe is quick and pretty good. I think a short "blank" will be useful for other dishes, and just as savory snacks. On the website there are recipes, but they are several other. Most of the recipes already from 2008-2009. Can someone this quick snack will like.
Ingredients
1.5 kg

1.5 cup

1 Tbsp

4 piece

4 bottle

1 Tbsp

10 piece

4 Tbsp

4 tooth
//= Yii::t('app', 'Total calories: ') . $recipe['ingredients']['total_calories'] ?>
Cooking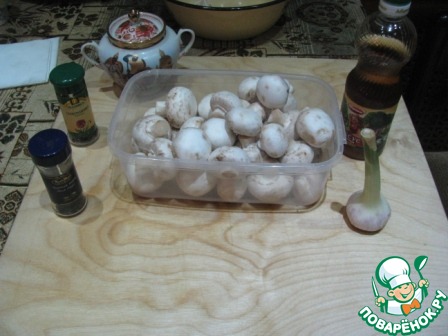 The products required.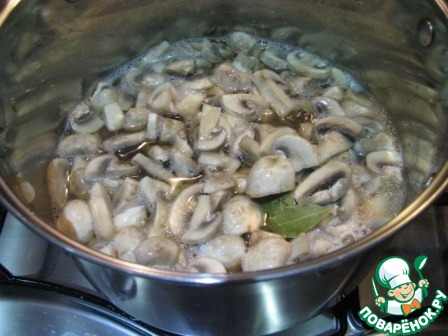 To prepare the mushrooms, wash, peel, and if large, cut as you like. Small look good as a whole. Boil water, add all spices and boil together with vinegar 2 min. Put the prepared mushrooms. Bring to boil and cook on medium heat for 30 minutes if storage - 45 min.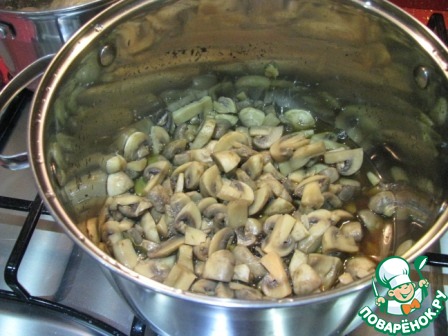 Here are the mushrooms after a time. Optionally, you can remove a few leaves of Bay leaf.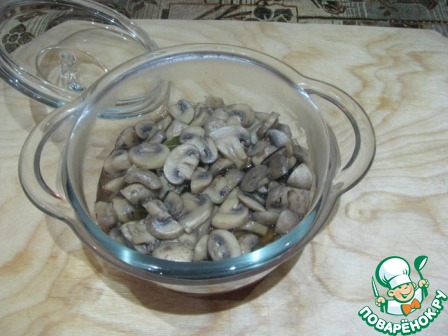 To shift in a bowl and allow to cool.
Put in a jar and after 3 hours can you have if you like spicy. My potatoes ate half, barely had time to take pictures. Of this amount, it turns out 700-800 gr.