Description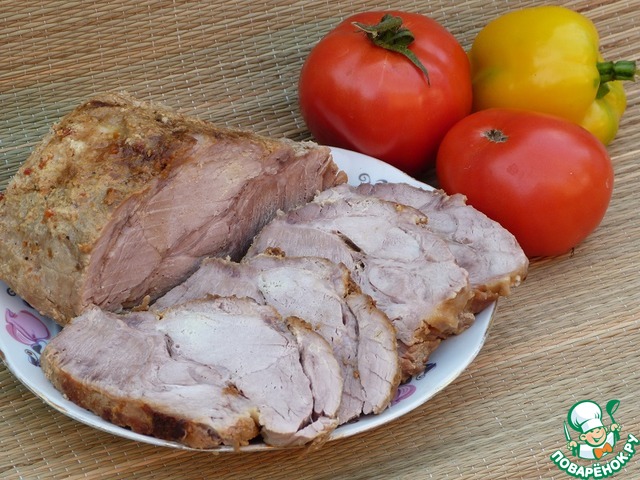 Very tasty, soft and tender pork that can be served both hot and cold. Extruded cream pork, I made a recipe corner Irene, the only difference is that you bake the meat in the slow cooker. I tried to cook pork and the original recipe in the oven, but multimarochnaya I like more. To cook pork for this recipe, but these ingredients still need medical syringe and food foil. And bake the meat in foil in a slow cooker on "mode Multipole R" at a temperature of 150 degrees. If Your slow cooker of such a regime are not, then the "Baking&am p;quot; or "Baking& amp;quot;. (To many multivarka the manual says which program is suitable for roasting meat in foil.)
Ingredients
1 kg

0.5 cup

1 piece

1 tsp

1 tsp
//= Yii::t('app', 'Total calories: ') . $recipe['ingredients']['total_calories'] ?>
Cooking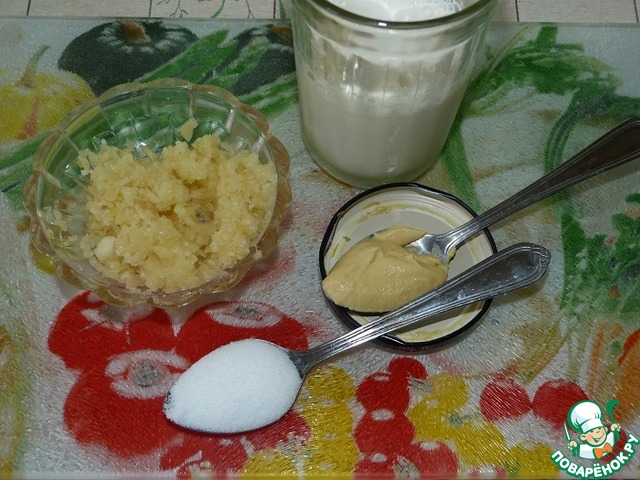 To prepare a half-Cup of cream (I took 10%), garlic (peel the cloves and pass through the press), a teaspoon of salt and prepared mustard (I had grey). And mix these ingredients, preferably with a blender.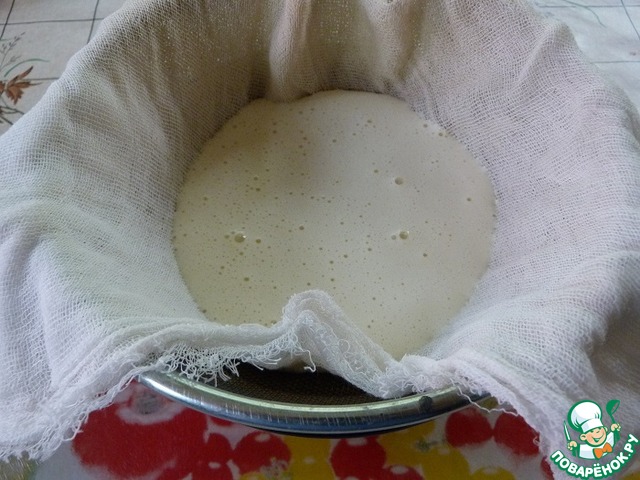 Through cheesecloth in several layers or tissue to drain the fluid. Fluid will need about 60 ml. Thick are NOT thrown away but temporarily set aside.
A piece of pork (my neck) wash and dry with paper towel. Now take a conventional medical syringe, type in his separated liquid (see previous step) and begin to pricewat meat. Injections pork make often and more in one shot entered about 1-2 ml of liquid.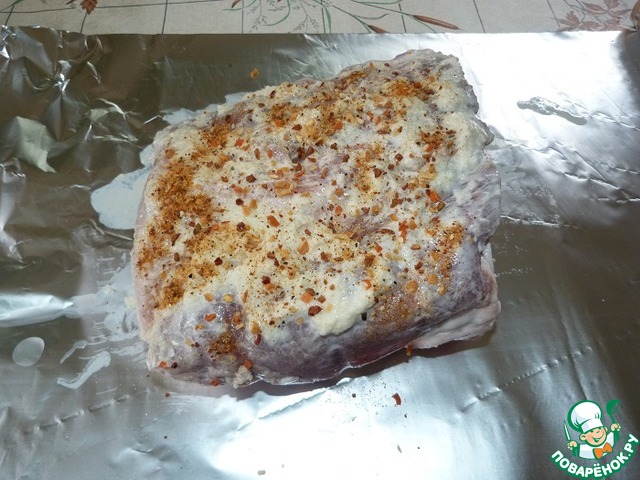 After the injection)) a piece of meat to put on the foil, coat the pork on all sides with thick (see step 2) and sprinkle with a mixture of peppers.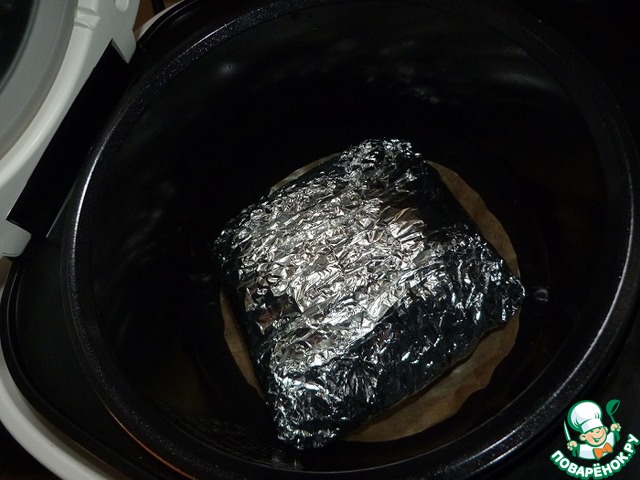 Tightly and carefully wrap the pork in two or three layers of foil. Then put in a bowl multivarki. The bowl set in multiverse. To enable the mode best suited for roasting meat in tin foil. I put the "control" at a temperature of 150 degrees. You have it can be a program "Baking". If neither one nor the other, enable just "cakes". Time 1 hour 30 minutes.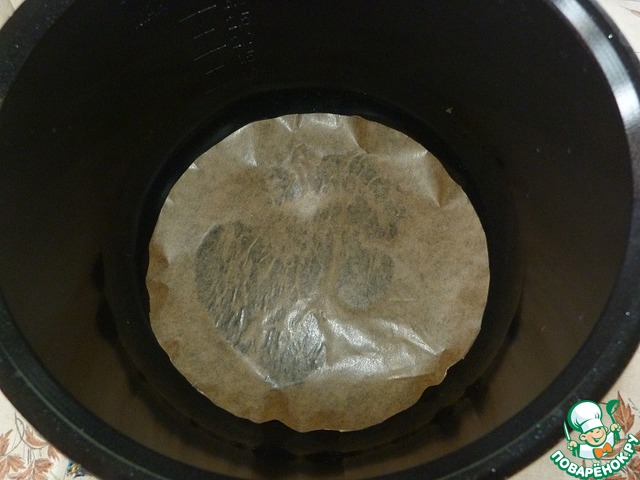 Will show in a separate step. To be safe, I'm on the bottom of the bowls cut out a circle from baking paper.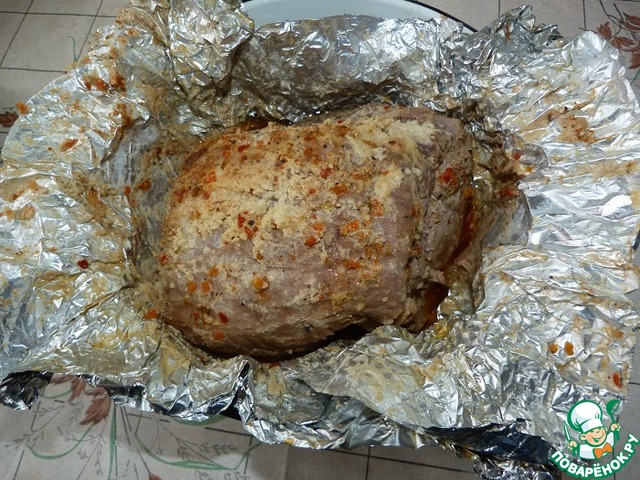 Then the cooked meat is carefully removed from the bowl. The original recipe says that you can deploy immediately before serving. But I unfold (not to the end!) immediately check with a knife for readiness. If everything is fine, but as a rule, during this time, the pork is ready, then pour on top of the resulting juice and...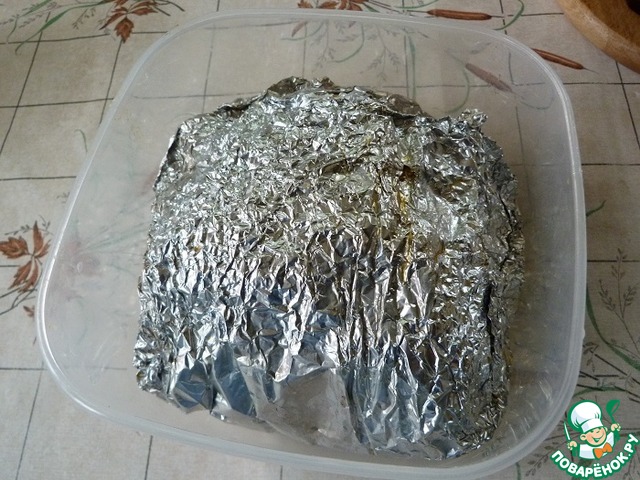 ... and again wrap the foil tightly try. Shift into a container and leave it until serving.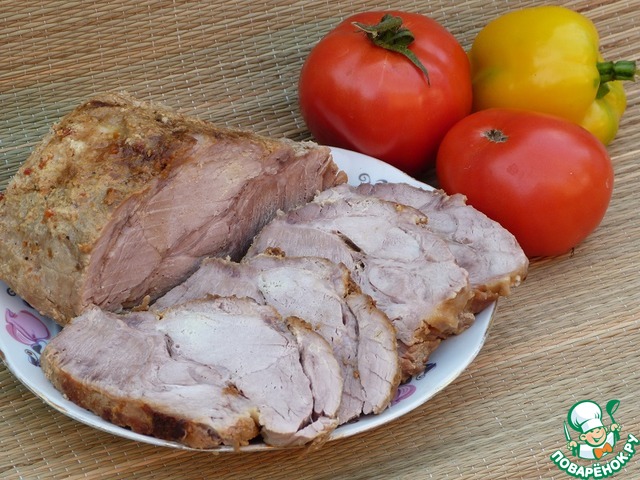 On the table to apply the cream can be extruded pork and hot ( for dinner for the second or dinner to garnish) and cold (as an appetizer or on a sandwich).