Description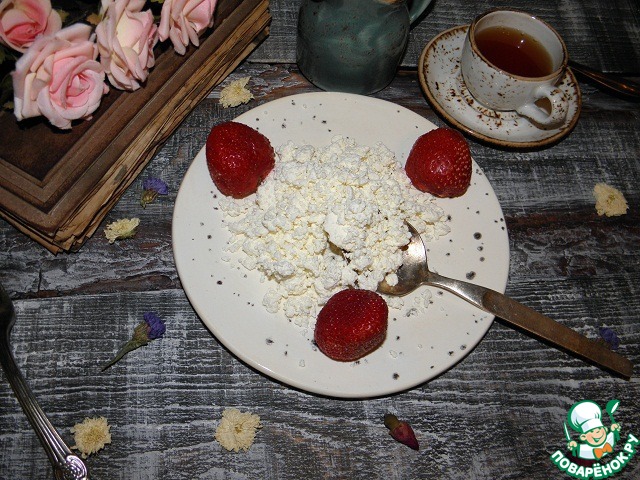 Lovers of cheese, everyone is invited! A simple recipe for menu offer! Homey, cozy, simple recipe! After all, except for yogurt, the products are here! Dear friends, and then decide! You want a dessert, serve it, but you can with greens to make a normal, any option, one that usual! Just love cheese! He is always very dear to me!
Cooking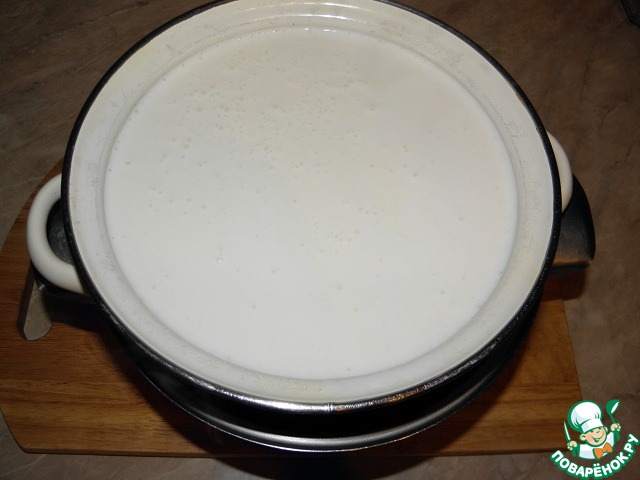 Dear friends, we are going to do the cheese in a water bath, if you take into account all the nuances of it will turn out great. take 2 liters of yogurt, the higher the fat content the better, although to be honest, for this recipe I took even a mix of kefir (3 and 2.5%) with different fat content and it worked. Take a large pan, pour half the water in the second pot (or bowl), pour yogurt, put a pot of yogurt on top of the pan with water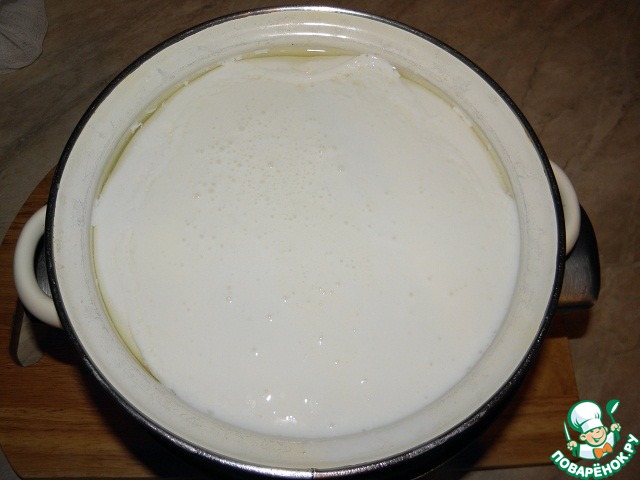 Put our design on the fire. Important! To the top pan (or bowl) is not touching the water. Once water is boiling, immediately turn off the heat and allow to stand for kefir in the heat for a while.
Then back on the fire, bring to a boil and turn off, allow to infuse for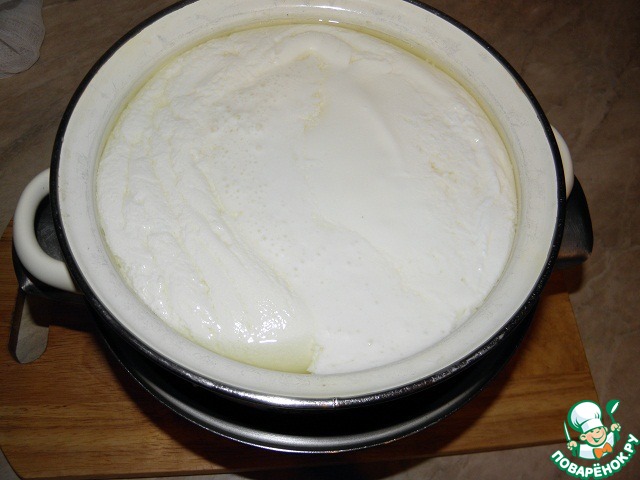 And so several times until the yogurt will not thicken, the main thing not to overdo and not bring to boil!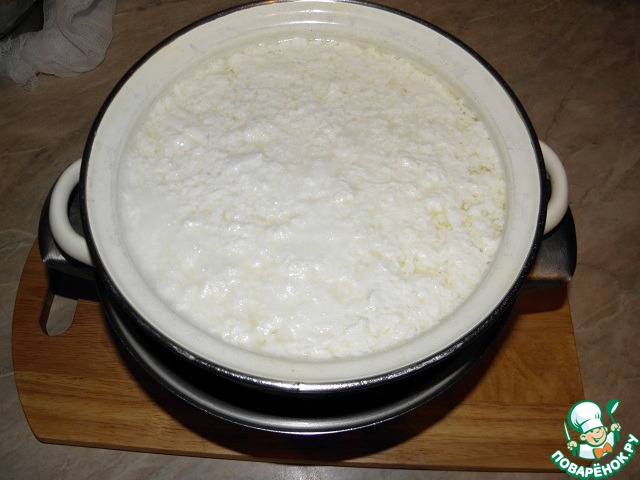 When the yogurt was dense and the flakes began to separate from the yellowish-greenish water (whey), so ready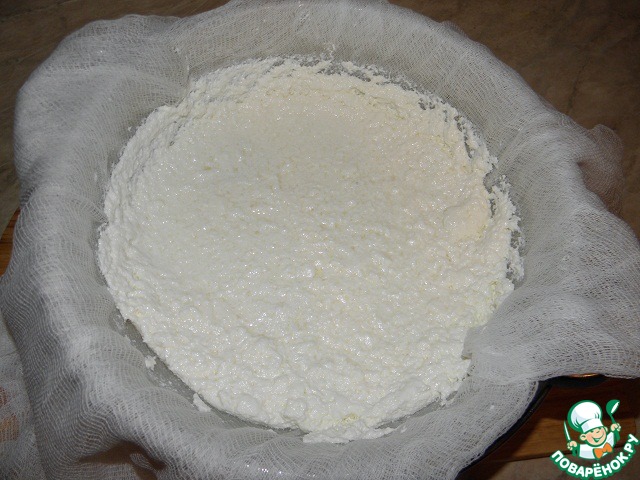 Discard the yogurt in a colander with several layers of cheesecloth (I have three layers)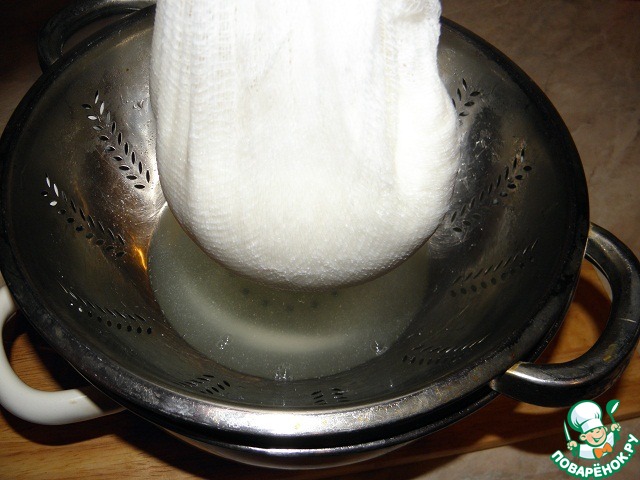 Squeeze excess liquid and hung the cheesecloth full of whey drainage for 20 minutes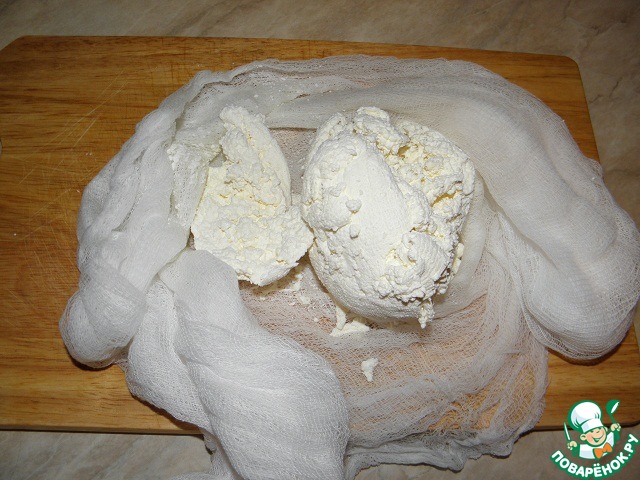 Here's what we got (the remaining serum of course use for the purpose, such as beautiful pastries)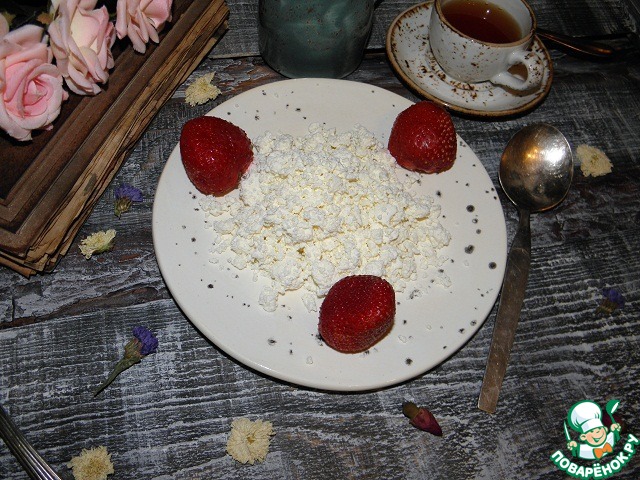 Crumbly and delicate the curd is ready. To serve in different ways, sweet, savory, with than love (jam, fruit, condensed milk, nuts, greens, sour cream, etc.. And from such a curd make fine cheeses.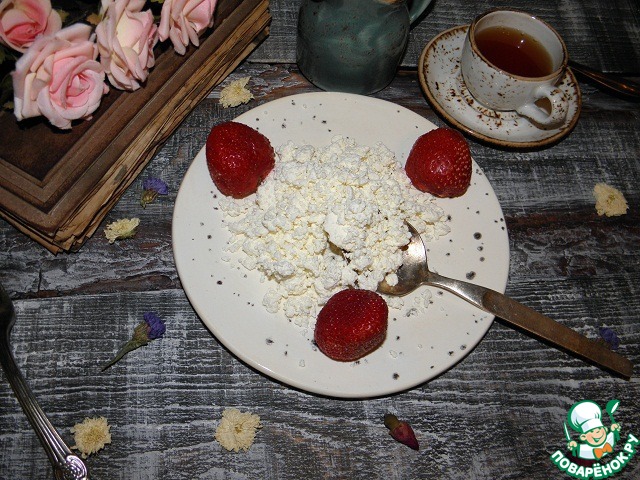 Bon appetit!