Description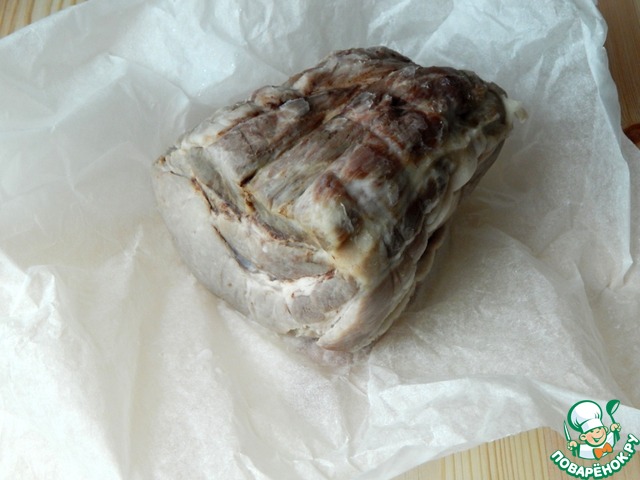 For this dish we will need practically nothing, and the result is a great surprise. My assistant was multivarka VITEK 4212-BK.
Ingredients
1 kg

100 g

1 l
//= Yii::t('app', 'Total calories: ') . $recipe['ingredients']['total_calories'] ?>
Cooking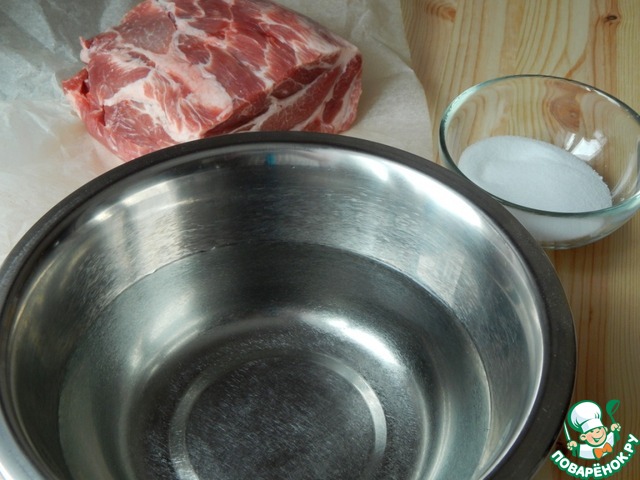 In 1 liter of cold drinking water to dissolve 100g of salt.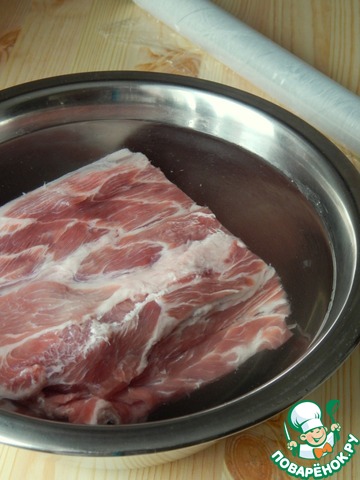 In the prepared brine to put the meat, cover with a lid or cling film and put into the fridge for 12h.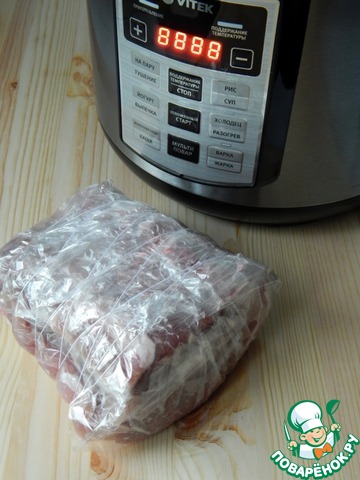 To remove the meat from the brine, to give the piece a cylindrical shape, tying every 3cm with cooking twine. Put the meat in the sleeve for baking, tightly wrap and tie again.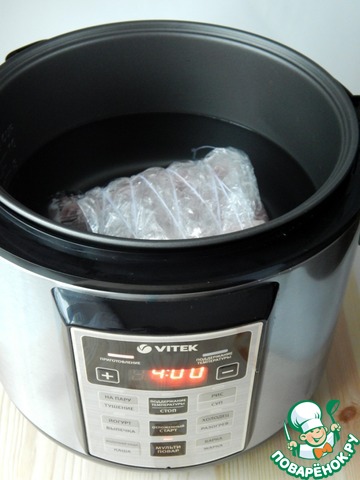 To enable the mode "Control", to set the temperature 80g. Put prepared meat in a bowl multivarki, pour water so that it only covered package, and cook 4 hours.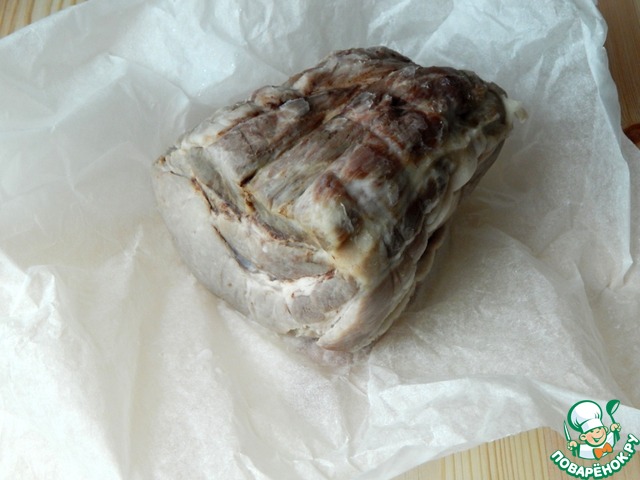 Ready remove the ham from the slow cooker and leave the sleeve to cool. Then to deploy, transfer to a suitable container or wrap in parchment and put into the fridge for 2-3h.