Description
Hurray!! Finally came the warm spring, almost summer. And I immediately wanted to drink. Offer to celebrate the arrival of spring the real Kvass, a bread - like brew from the barrels in the street for 3 pennies sold! All of naturprodukte!
Ingredients
500 g

300 g

15 g

5 l
//= Yii::t('app', 'Total calories: ') . $recipe['ingredients']['total_calories'] ?>
Cooking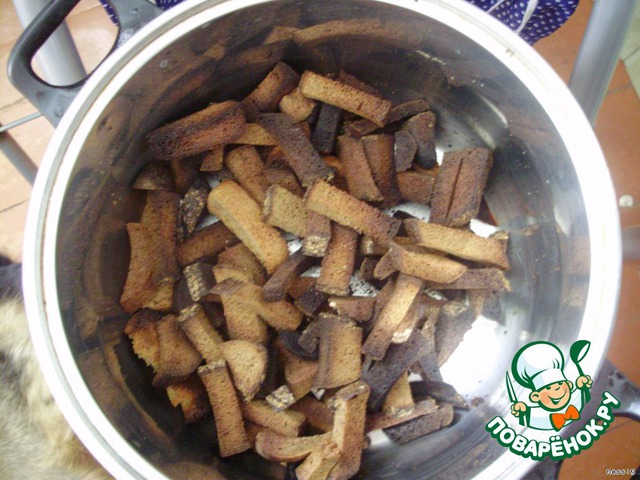 Cut and fry the bread in the oven until Golden brown (if you want to give the brew the bitterness, then fry more), pour everything in the saucepan
Crackers pour 3 liters of boiling water, cover and leave to cool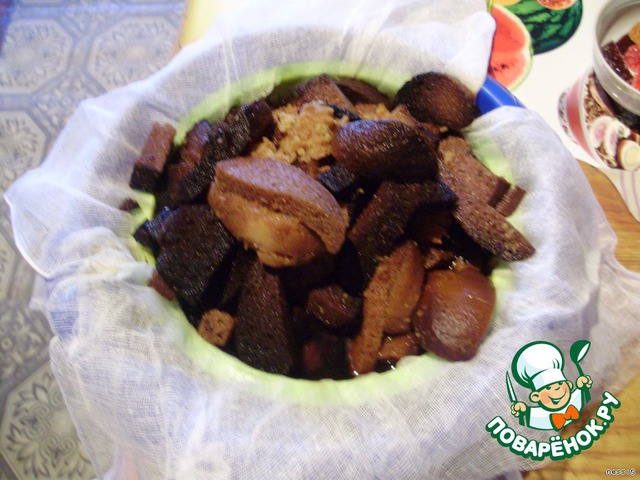 Cover the colander marlechkoy and Express crackers. Liquid until set aside, and the breadcrumbs again, pour 2 liters of boiling water and leave for an hour
Again Express crackers through cheesecloth, the liquid is drained into one container (I use a 5-liter jar), add 300 g of sugar, 15 g of yeast, mix and leave at room temperature for 8 hours (overnight). You can add a few slices of lemon and blackcurrant leaves.
Here's what we got. The kvass is ready. Bottle it up and store in a cool place