Description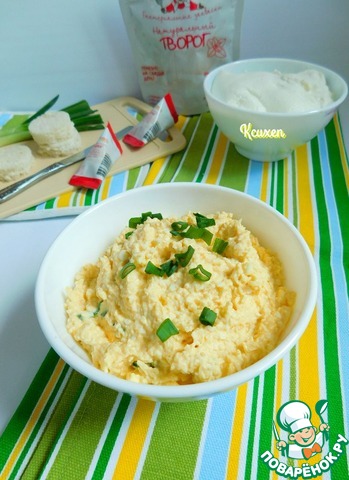 Natural homemade curd of bacterial starter cultures "of Orsik" - this nutritious Breakfast, and delicious snacks, such as egg pate.
Ingredients
1 piece

800 ml

200 ml

3 piece

50 g

100 g

2 tooth

2 tsp
Cooking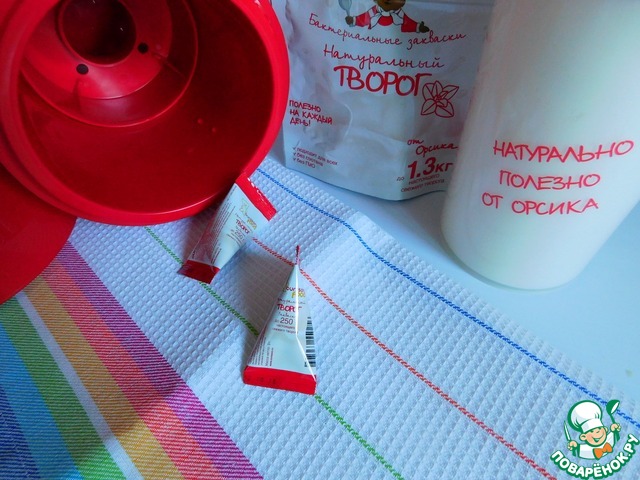 For making cheese need milk and cream at room t and 1 stick of the leaven of Orsik for cheese. The cheese I used the yogurt maker, a thermos TM OURSSON. Leaven, cream and milk mix in a glass for making cheese. Separately boil enough water. Inside the yogurt maker, thermos pour just boiled water, then set the glass holder and the glass. Close the thermos Cup and leave in a warm place for fermentation of curd for 8-10 hours.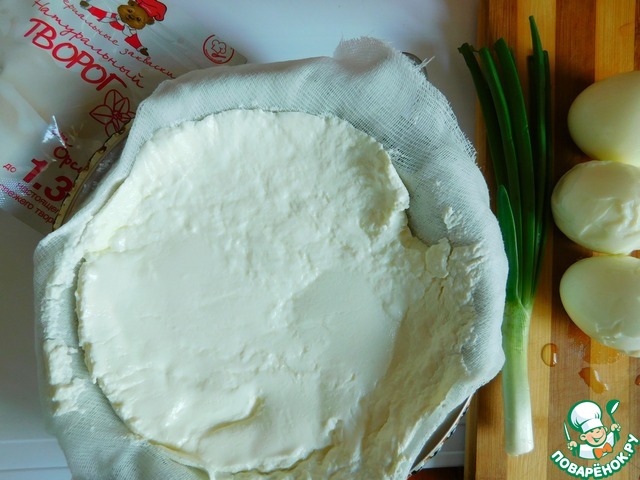 The finished curd recline on a sieve, lined with cheesecloth, set in a deep bowl and refrigerate for a few hours (overnight). During this time the excess whey will drain into the bowl and get good thick curd texture similar to grated cheese.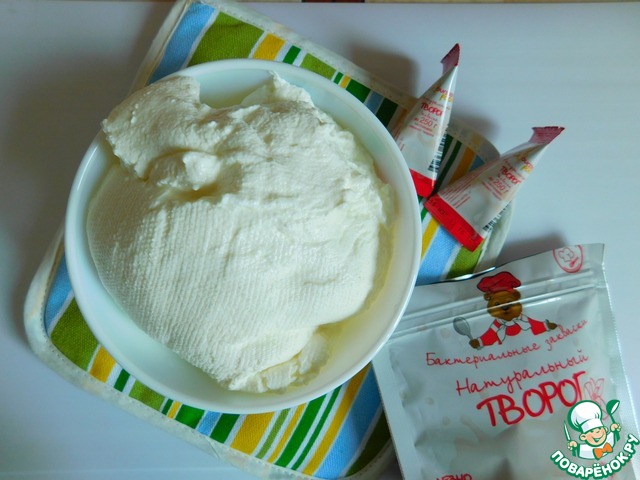 Put the curd in a bowl for storage, put into the fridge and start to cook the pate.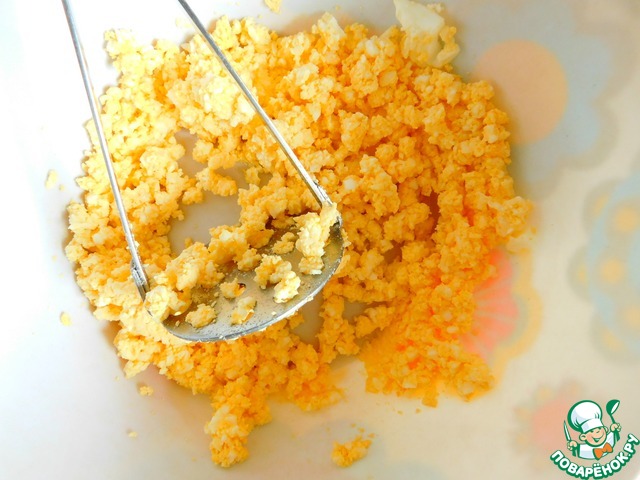 Boiled eggs peel and mash with a potato masher to puree.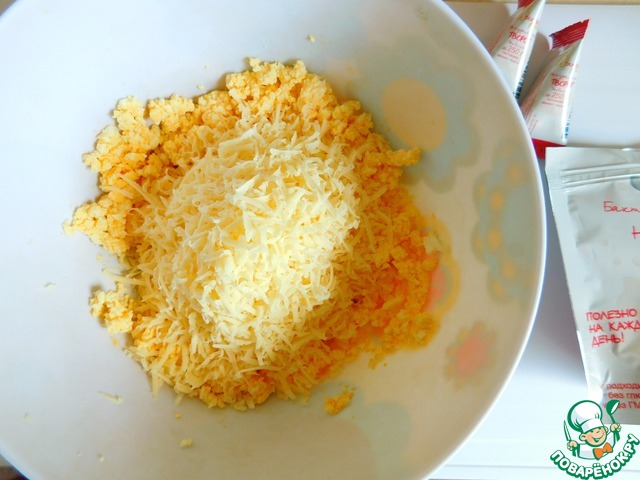 Add the finely-grated cheese and garlic...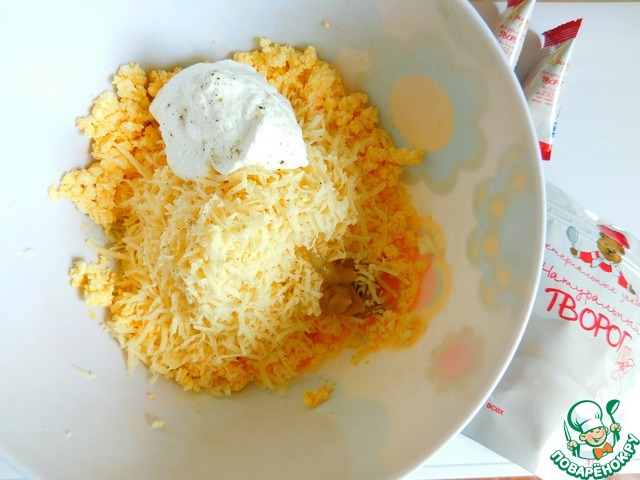 ... and mustard and cheese. Add salt/pepper to taste.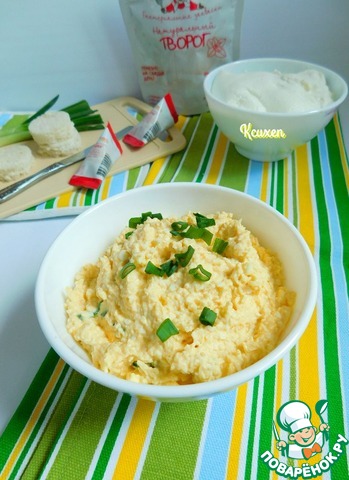 Mix the pate. For desired consistency, you can add a couple of spoons of natural yoghurt. I yogurt is not added. Green onions finely chop and mix up in a paste, leaving a few chives for decoration.