Description
But the curd is not simple, in the scalded milk. And combined with juicy berries and fruit is so delicious summer dessert!
Cooking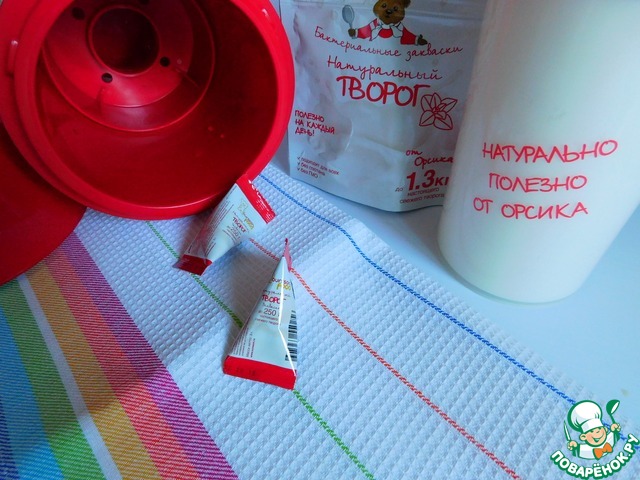 For the preparation of cottage cheese in the yogurt maker, a thermos TM OURSSON in a glass for preparing a cheese mix baked milk and 1 stick of the starter culture for cheese. Bring to a boil enough water. Pour just boiled water into the yogurt maker thermos this mark, install the base for the glass and himself a glass. Thermos close the lid and leave in a warm place for mowing for 10 hours.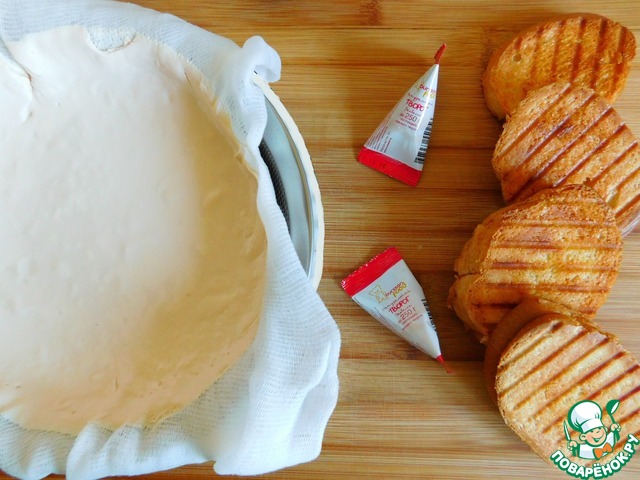 At the empty bowl, set a sieve lined with cheesecloth. Unfold the cream cheese in a sieve, cover and refrigerate for several hours (or overnight). It turns out delicate curd that does not need to wipe through a sieve. The sandwich maker will toast a few slices of baguette until Golden and crisp.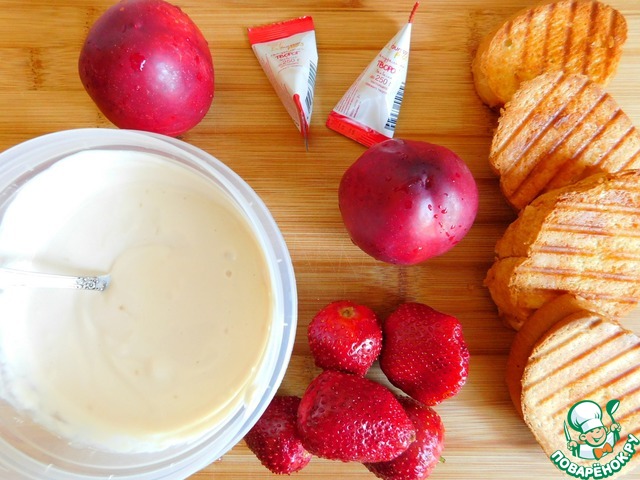 Cheese to taste add the powdered sugar and stir. Fruits and berries opolaskivaniem. Nectarines and strawberries cut into wedge-shaped slices, blueberries, leave whole.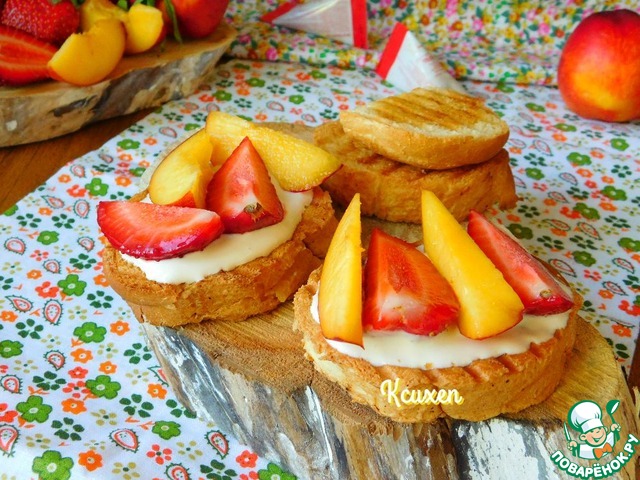 On a piece of baguette spread a small amount of cottage cheese, spread on top the slices of nectarine and strawberries...
... as well as blueberries and mint leaves.