Description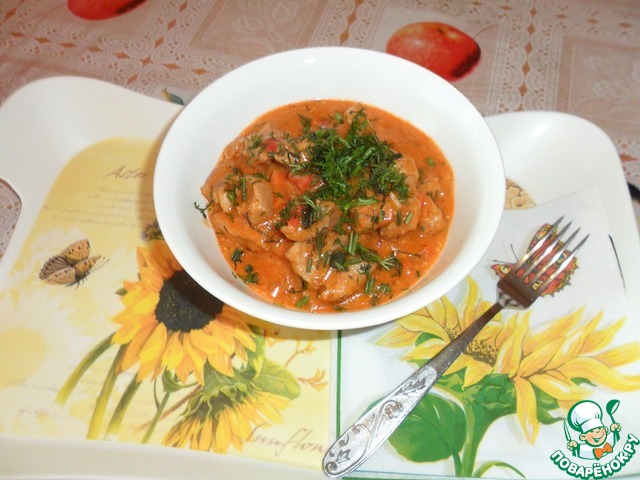 Are multicooker and many dishes are prepared with it. Offer goulash cooked in a slow cooker. The dish turns out with a rich meat flavor, seasoned with spices and garlic. You can eat as a separate dish, and garnish. "Home-mu" because it is prepared not according to the recipe, and your taste. Help yourself!
Ingredients
700 g

2 piece

1 piece

2 Tbsp

3 Tbsp

3 tooth

1 tsp

3 piece

3 Tbsp

500 ml

1 Tbsp

1 tsp

1 piece
//= Yii::t('app', 'Total calories: ') . $recipe['ingredients']['total_calories'] ?>
Cooking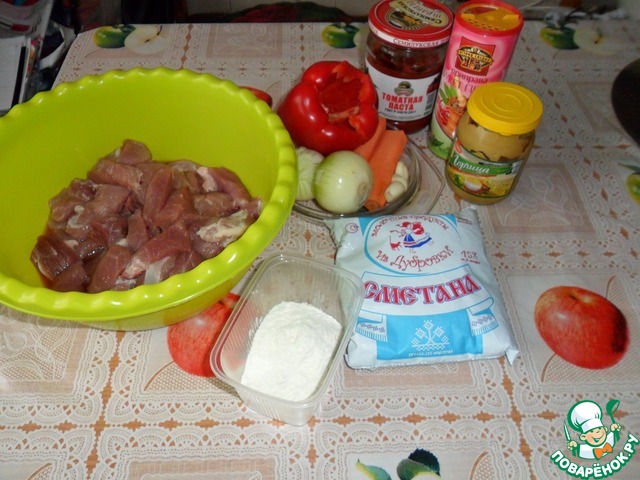 So let's go! The products that we need. In the photo I forgot the mushrooms and greens, and I apologize!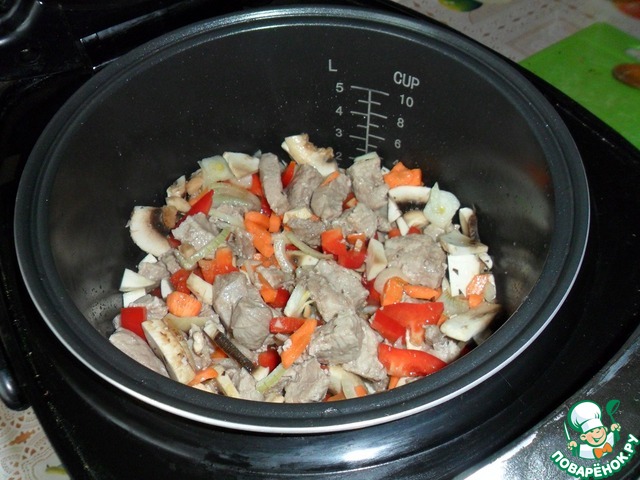 Meat wash, dry on a napkin and cut into medium pieces. Then add in multivarku vegetable oil (optional) and put the meat. Select the program "Bakery"and a time of 10 minutes.
At this time, cut vegetables (peppers, carrots - large slices, onion half-rings.) Chop the mushrooms coarsely and the garlic finely.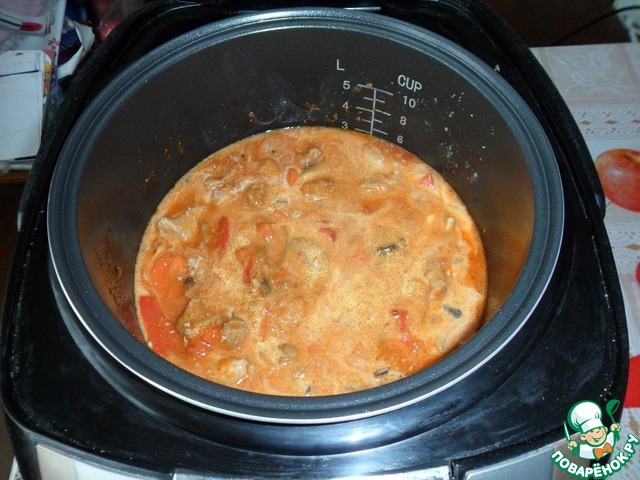 Our vegetable slicing mushrooms put in bowl to meat, add tomato paste, mustard, sour cream. Salt, add seasonings and flour, mix well. Sugar added at will, but I think with him the sauce is richer and tastier. Pour 500 ml of water or broth (broth is preferable). Don't forget the leaf Lavrushka.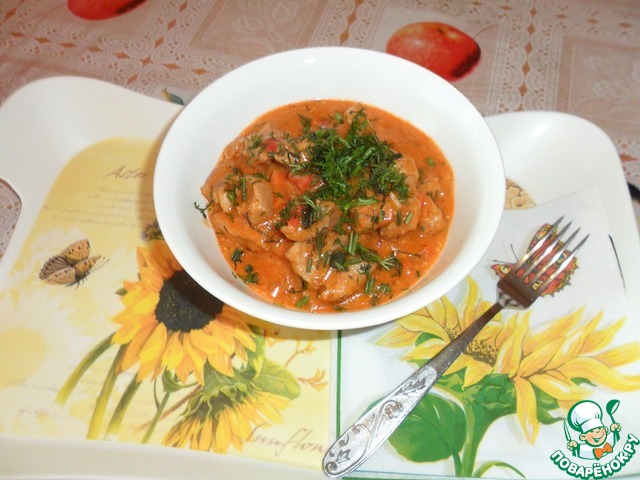 Select the program "Fighting"and time 40 min. When toon will give You the signal of readiness, place in a bowl with garlic and herbs and let our goulash will be in the mode "Maintaining heat". The dish is now not prepared and saturated with aroma of herbs and garlic. Bon appetit!