Description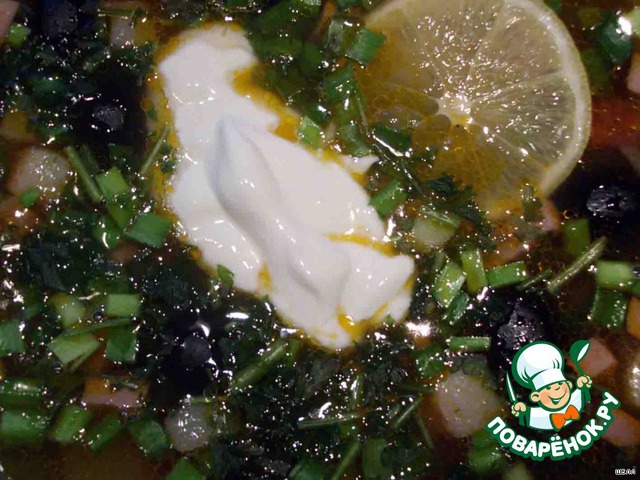 In truth, it's just meat Solyanka. There are a lot of options to offer your already time-tested. Very tasty and flavorful!!! Always prepare her for major holidays, because the next day it becomes really MAGICAL!!!
Ingredients
3 Tbsp

3 piece

2 piece

150 g

400 g

1 piece

1 piece

1 pack
//= Yii::t('app', 'Total calories: ') . $recipe['ingredients']['total_calories'] ?>
Cooking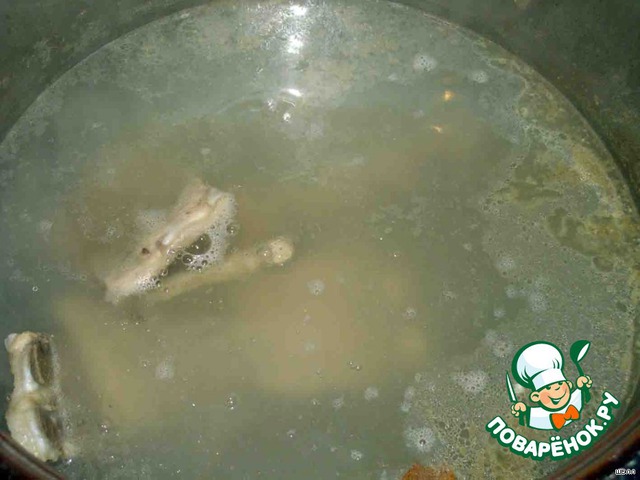 Throws pork in a pan, add the broth all sorts of preservatives (those who like). I have a Bay leaf, salt, pepper peas, couple of cloves and a couple of peas allspice.
While cooking the broth will do the rest. Cut and fry in vegetable oil onion.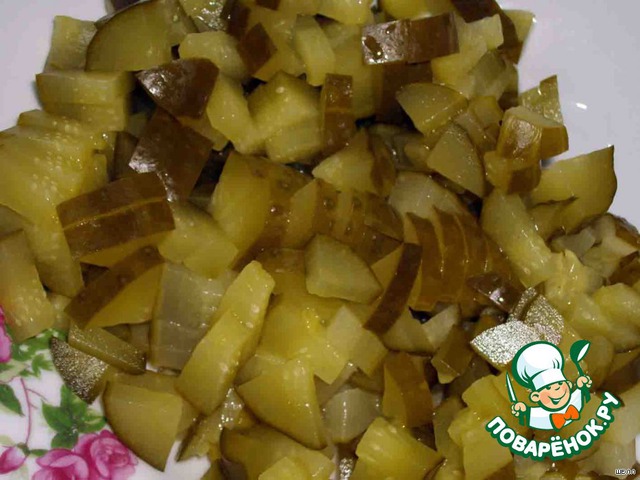 Cut cucumbers. The number of cucumbers depends on how they have salty.
Add to the onions cucumbers and our tomato paste, a couple of minutes fry.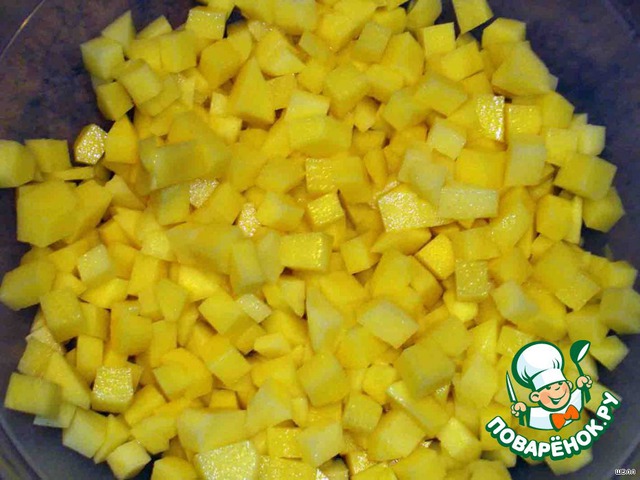 Clean and cut the potatoes sent it into the broth.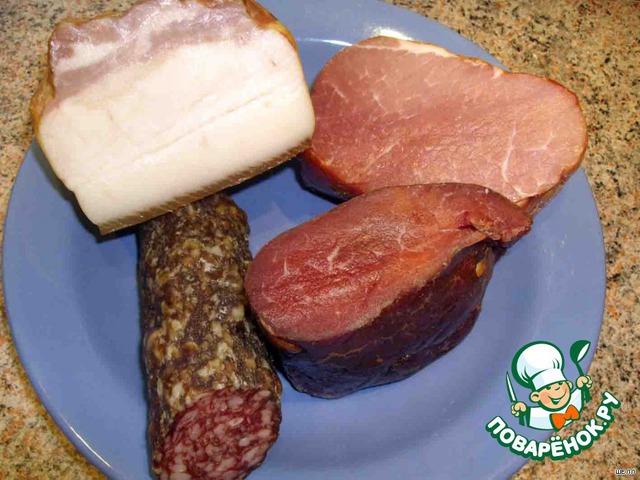 We take our delicious smoked meats. All cut into cubes; I added a slice of boiled sausage (forgot to take a picture)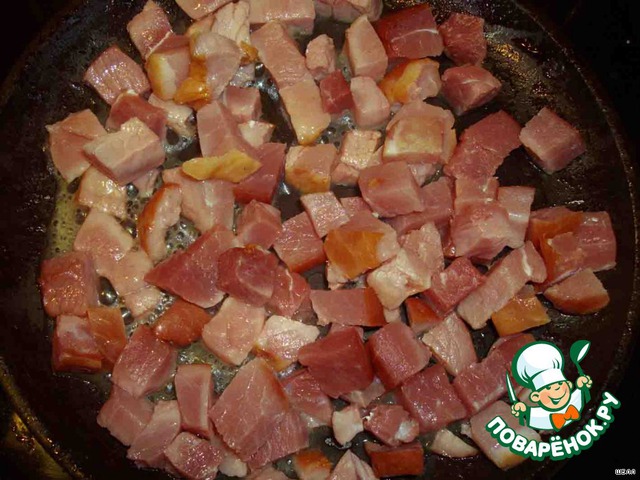 And separately fry each kind of meat or sausage.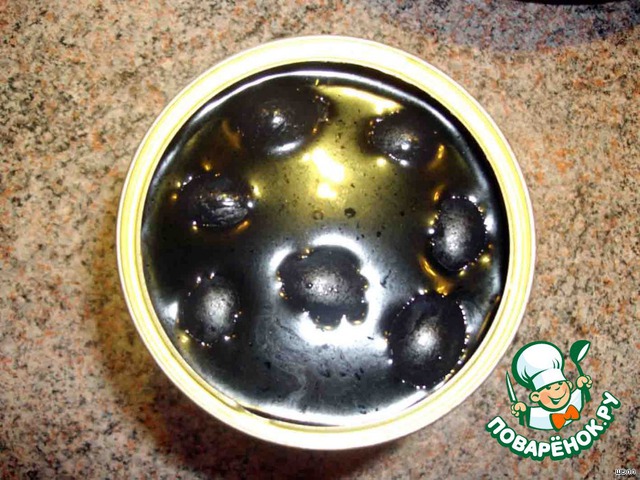 Take the olives, the liquid is not drained!!! All contents of the jar put it into the broth.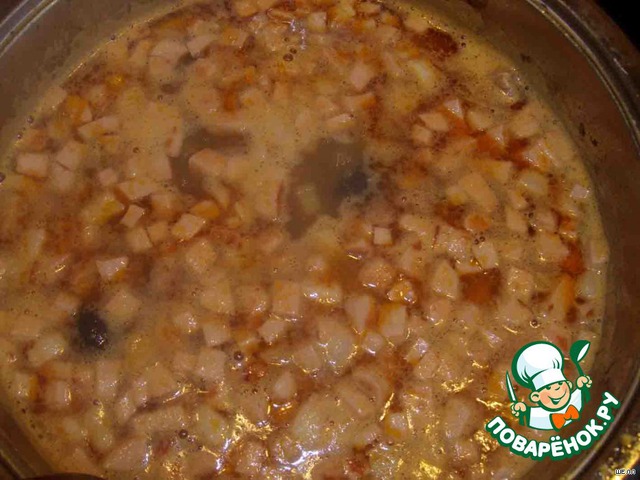 Then there, in the broth, send our zazharku (onions and cucumbers), and all roasted meats.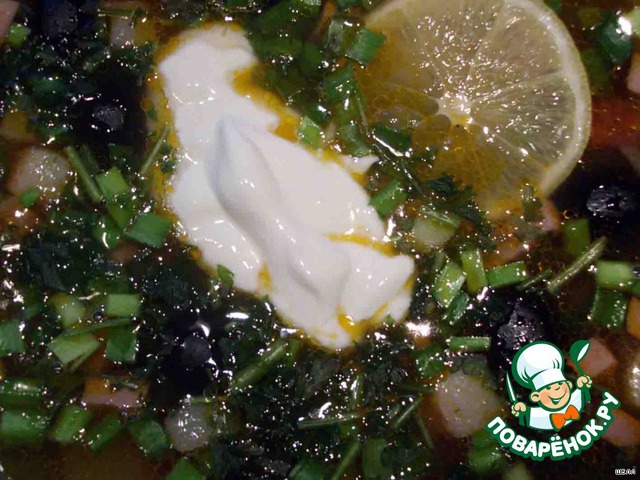 Give a few minutes to simmer and pour in the plates. Add sour cream (or mayonnaise), herbs and a slice of lemon.