Description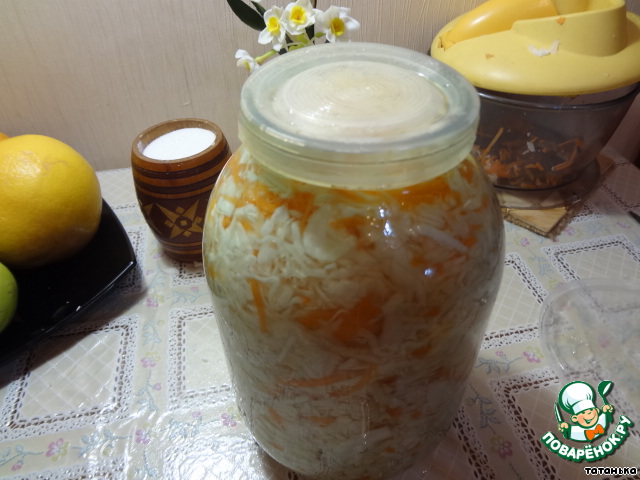 Lovely hostess, let me offer You a recipe very tasty and crunchy cabbage. On the website there are similar recipes, but still a bit different from this one.
Ingredients
1 plug

3 piece

2 Tbsp

2 Tbsp
Cooking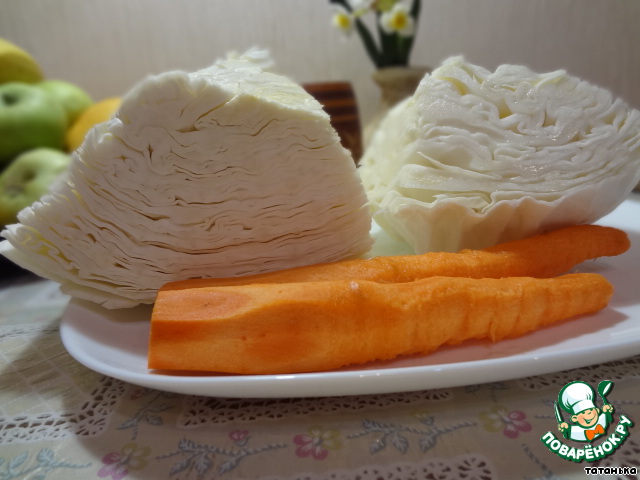 Prepare cabbage and carrots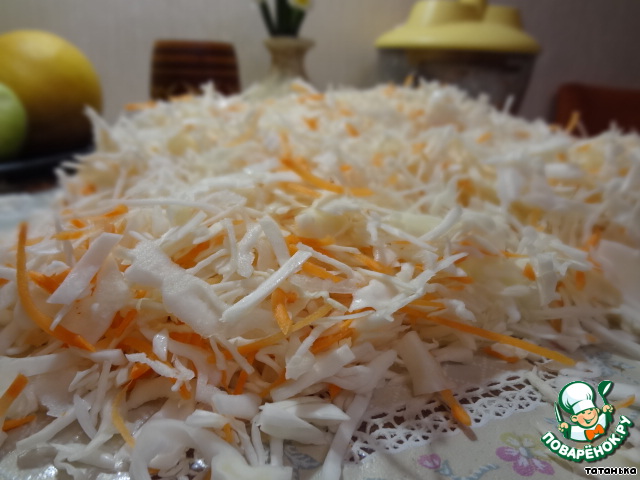 Cut the cabbage (in any way) and RUB on a coarse grater carrots, stir on the table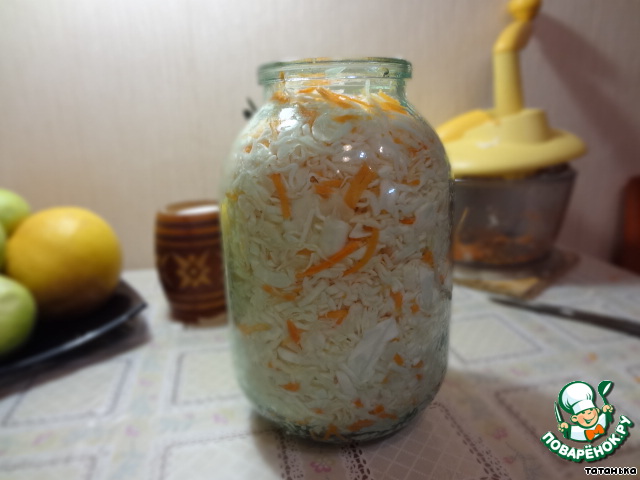 Stuffed with vegetables glass jar (see photo 2-liter, the other was not. But the recipe is calculated for all three-Liter jar)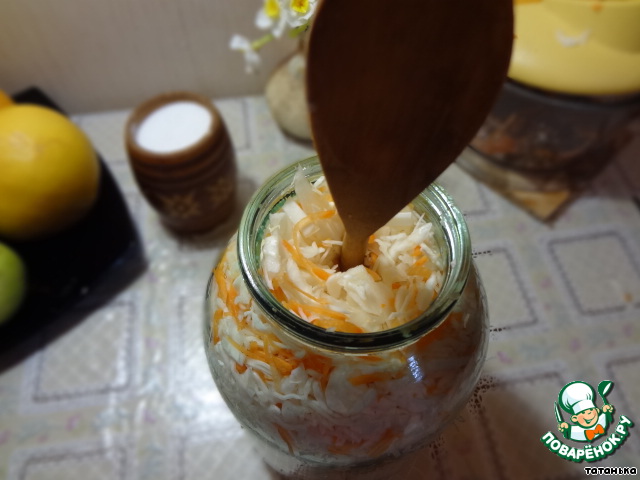 Wooden stick make the center hole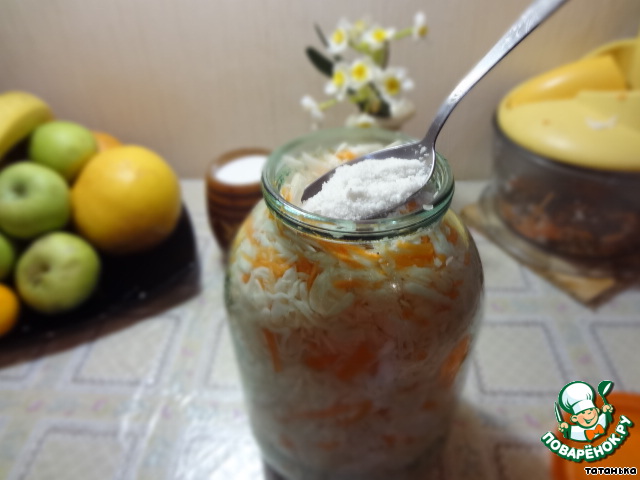 Pour into the hole 2 tbsp. salt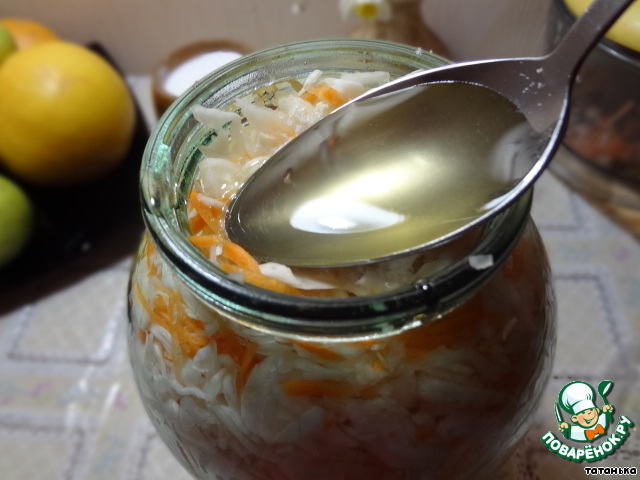 And 2 tablespoons of honey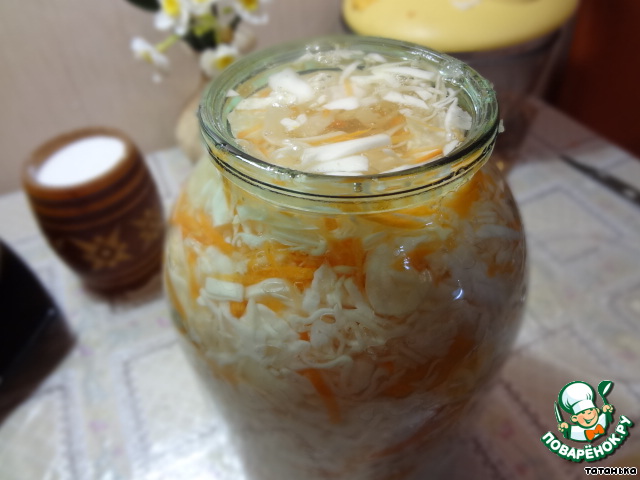 Boil water and let cool for 10 minutes. Pour the cabbage directly on the neck of the banks of this water.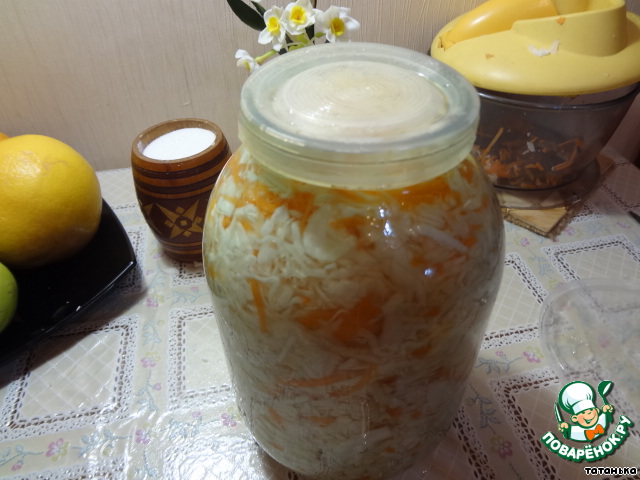 Cover all with a plastic lid. Put the jar in a bowl (will leak fluid). Leave at room temperature. A day to open or puncture the cabbage below the liquid down and out of Gaza, and again to close. Leave for another 2-3 days. After removing the cold. Everything!!! Cabbage is ready! Blend in a salad bowl, pour the delicious butter and enjoy!